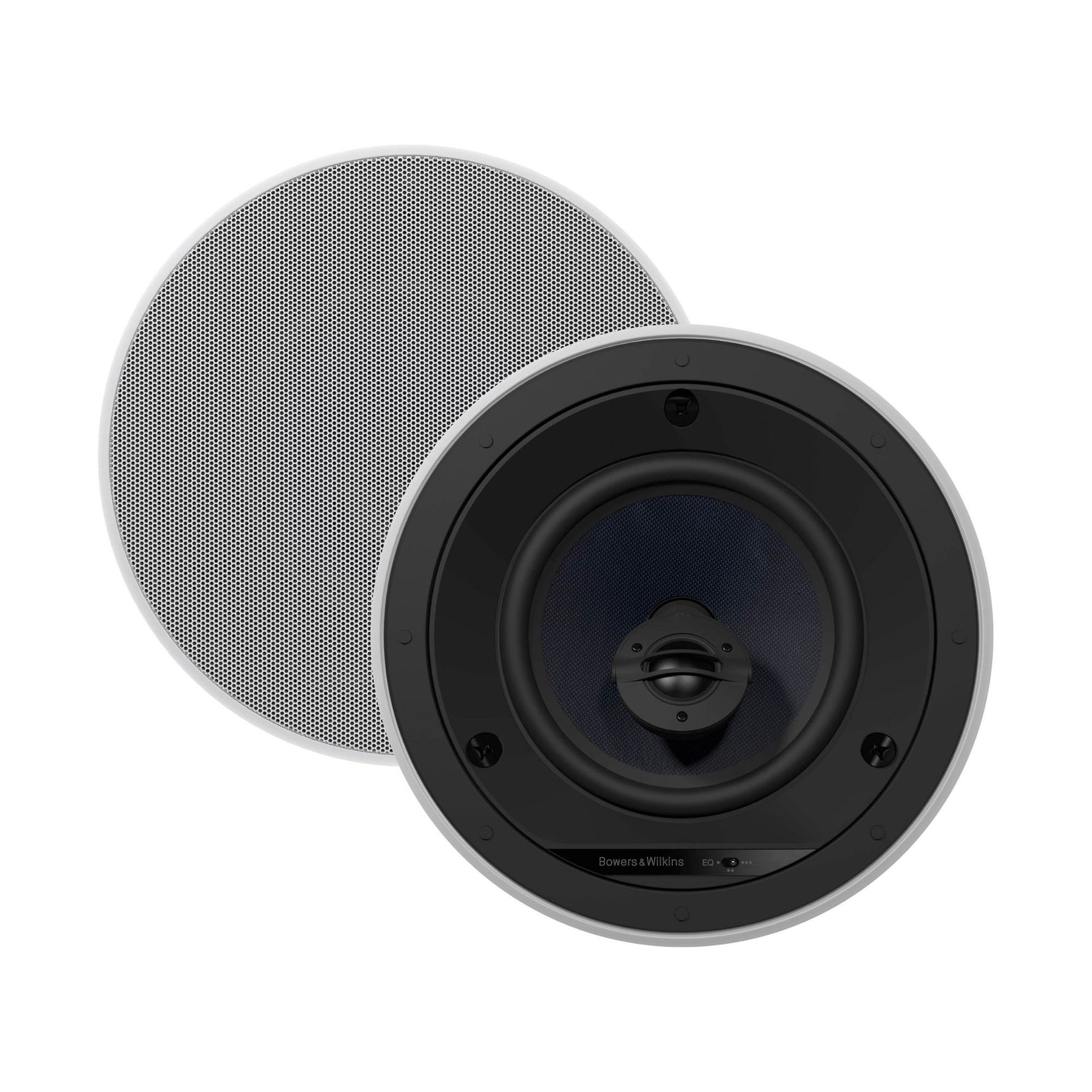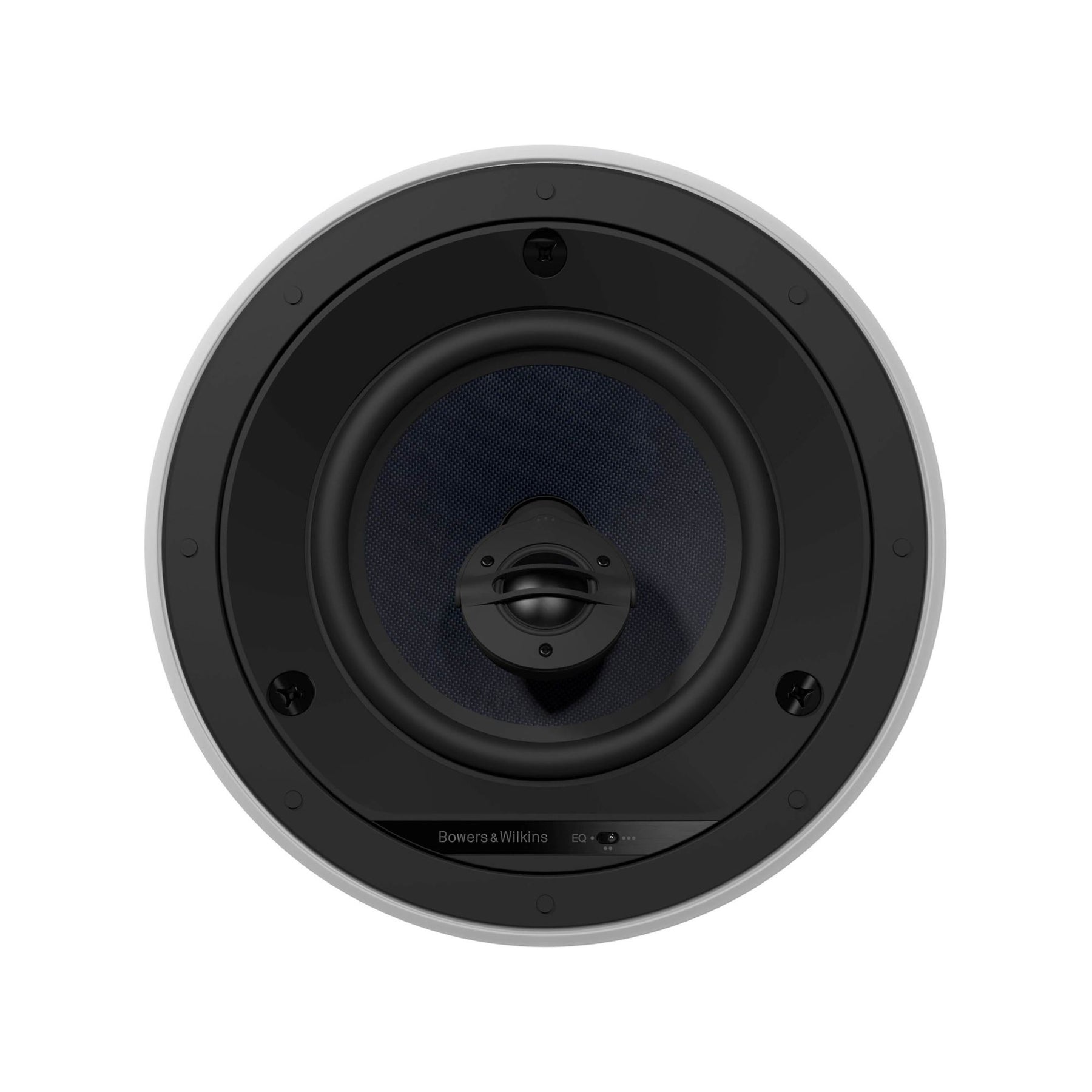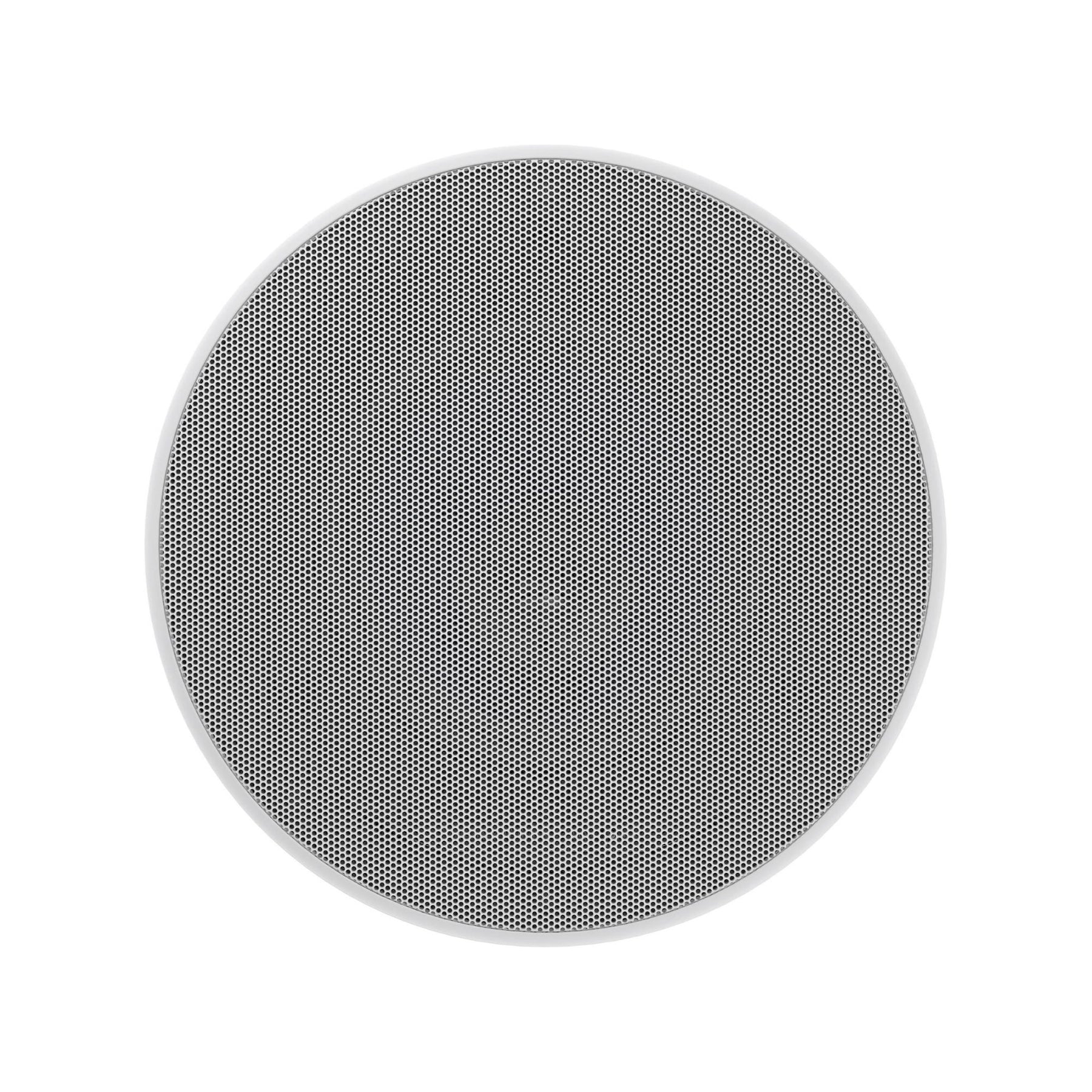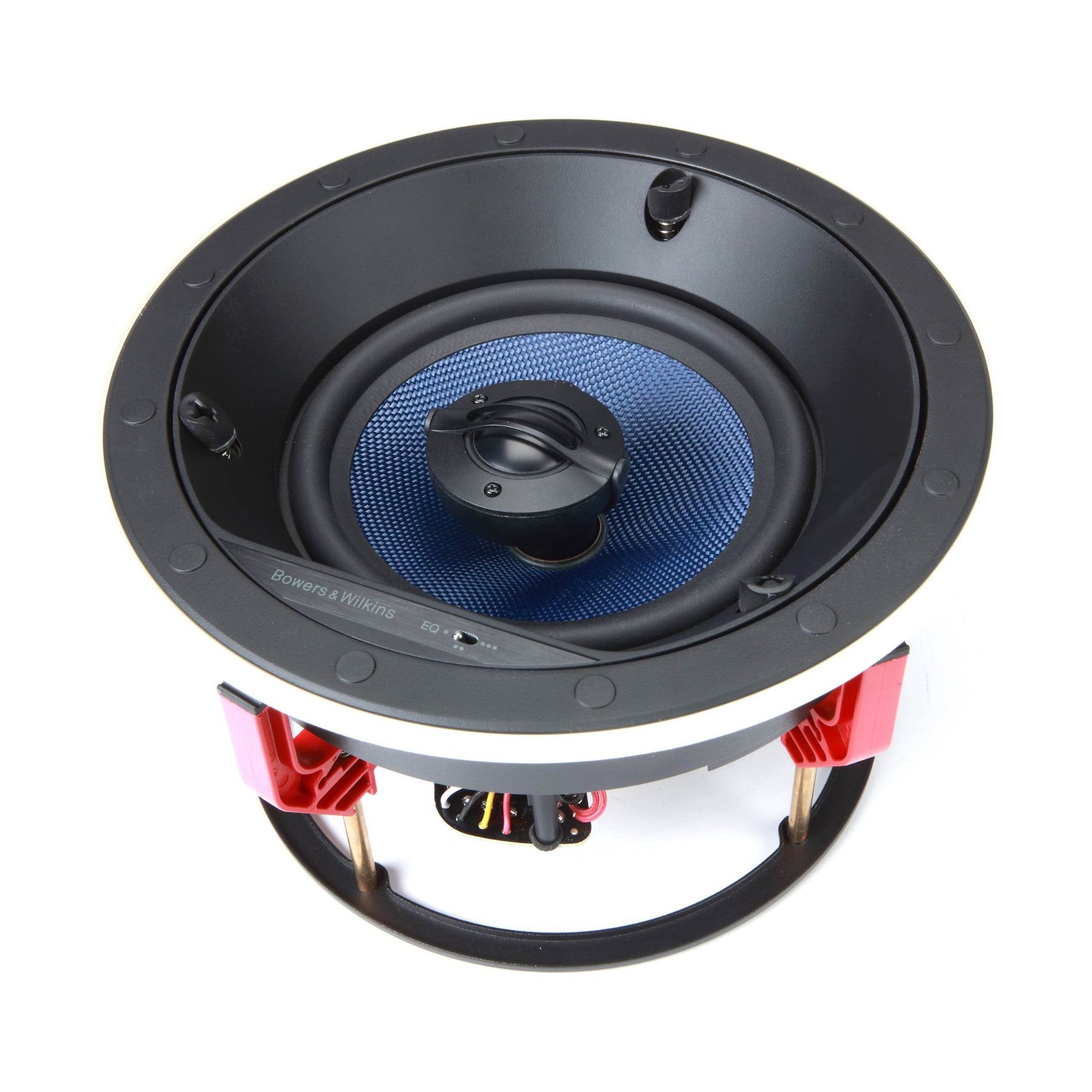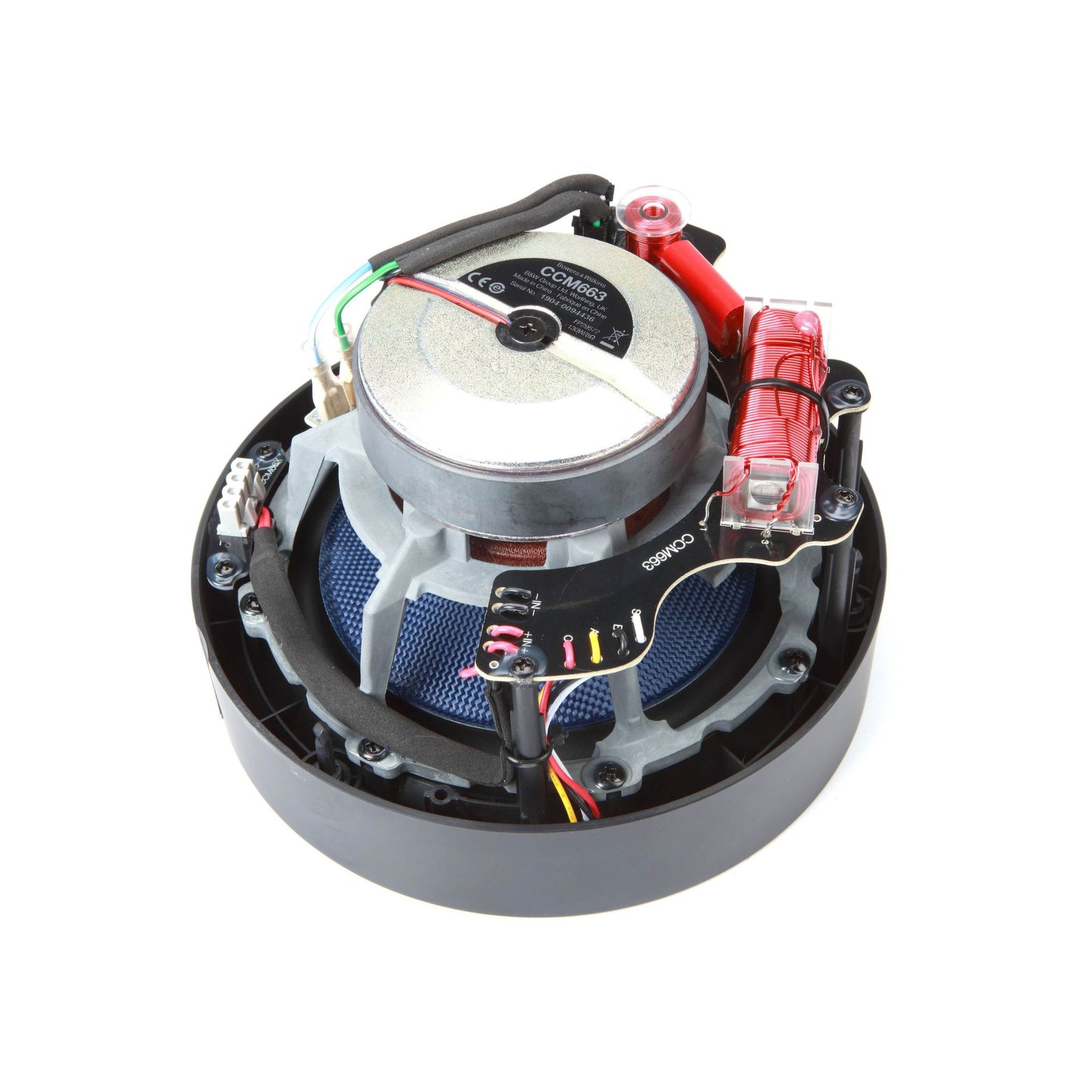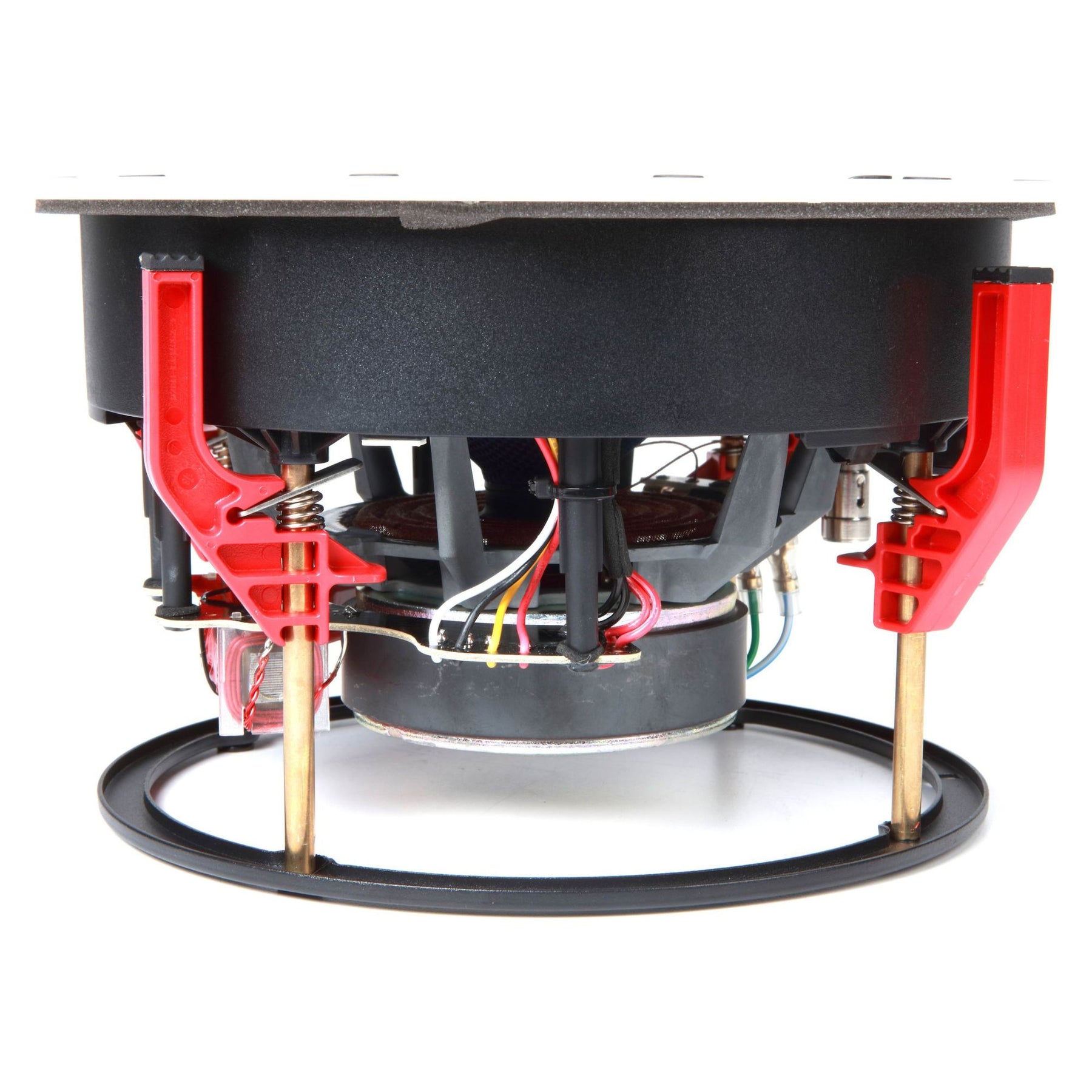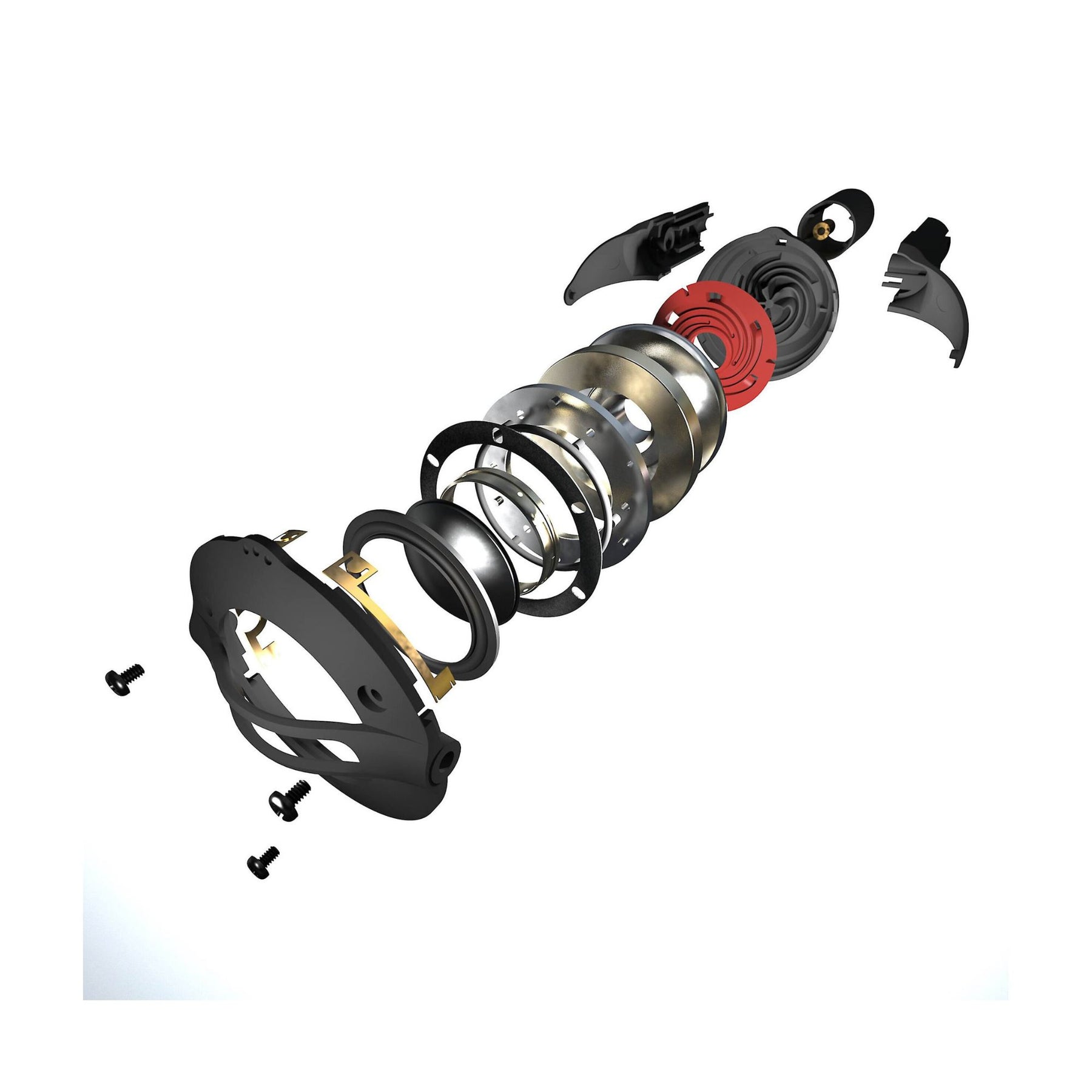 Bowers & Wilkins CCM663 - In-Ceiling Speaker - Piece
CCM663
The CCM663 produces clean highs and deep lows while discreetly tucked out of sight, making them a perfect choice for in ceiling surround speakers. A pivoting 1" Nautilus™ swirl loaded aluminum dome tweeter creates the accurate highs of the speaker. A three-position EQ switch for the speaker compliments the pivoting tweeter in providing off-axis response.
These B&W Performance Series speakers feature a die-cast chassis for the 6" blue Aramid Fibre cone bass/midrange driver. With up to 130W of maximum amp power, the CCM663 produce clear, dynamic tones by themselves or as in ceiling surround speakers.
Bowers & Wilkins have also made installation of the CCM662 as easy as can be. The QuickDogs™ fixing system eliminates the struggle of securing the speakers in place, and a detailed manual outlines placement considerations for a variety of applications. Used in stereo or as in ceiling surround speakers, the CCM662 creates an incredible soundscape of pristine highs and deep lows.
Key Features
Sold As Each

High Performance 6in In-Ceiling Speaker

Features A Nautilus Swirl-loaded 1in Aluminum Dome Tweeter

Bass/Midrange Driver With A Rigid Die-Cast Chassis

Plug-And-Play Connection

Black Finish
Speaker Design

2-Way

Speaker Type

In-Ceiling

Sensitivity

88dB

Peak Power Handling (watts)

130W

Tweeter Size (in)

1

Woofer Size (in)

6

Connectivity

Spring Clip

Frequency Response

45Hz - 50kHz

Impedance

4.5 - 8 Ohms

Drive Units

1x ø25mm (1in) Nautilus™ swirl loaded aluminium dome tweeter

1x ø150mm (6in) blue aramid fiber cone bass/midrange

Approximate Dimensions

Frame Dimensions: Diameter: 240mm (9.5in), Depth: 133mm (5.2in)

Cut-Out Dimensions: Diameter: 202mm (8in), Depth: 133mm (5.2in)

Pre-mount Kit

C6

Back Box

6C

Approximate Weigh

Shipping: 10 lbs
Speaker Design

2-Way

Speaker Type

In-Ceiling

Sensitivity

88dB

Peak Power Handling (watts)

130W

Tweeter Size (in)

1

Woofer Size (in)

6

Connectivity

Spring Clip

Frequency Response

45Hz - 50kHz

Impedance

4.5 - 8 Ohms

Drive Units

1x ø25mm (1in) Nautilus™ swirl loaded aluminium dome tweeter

1x ø150mm (6in) blue aramid fiber cone bass/midrange

Approximate Dimensions

Frame Dimensions: Diameter: 240mm (9.5in), Depth: 133mm (5.2in)

Cut-Out Dimensions: Diameter: 202mm (8in), Depth: 133mm (5.2in)

Pre-mount Kit

C6

Back Box

6C

Approximate Weigh

Shipping: 10 lbs