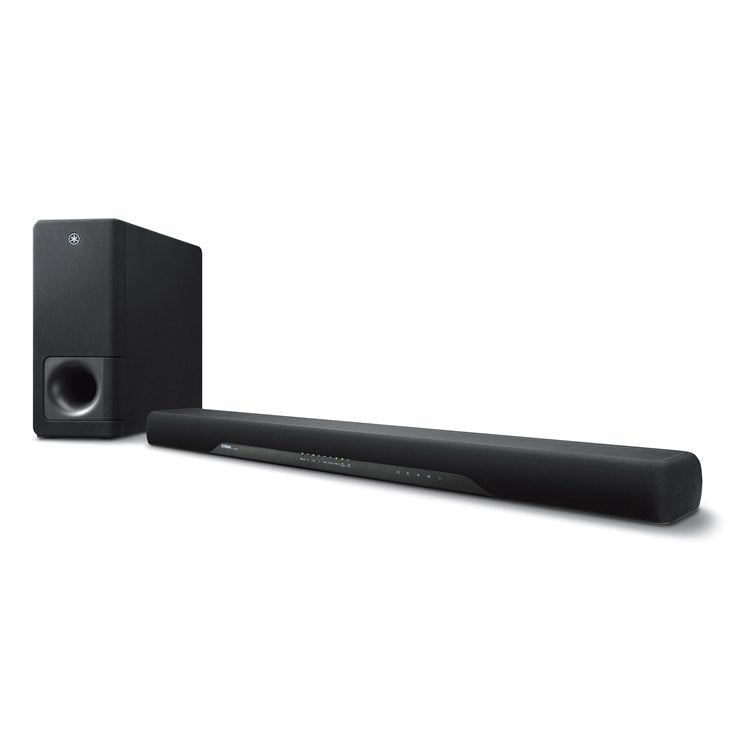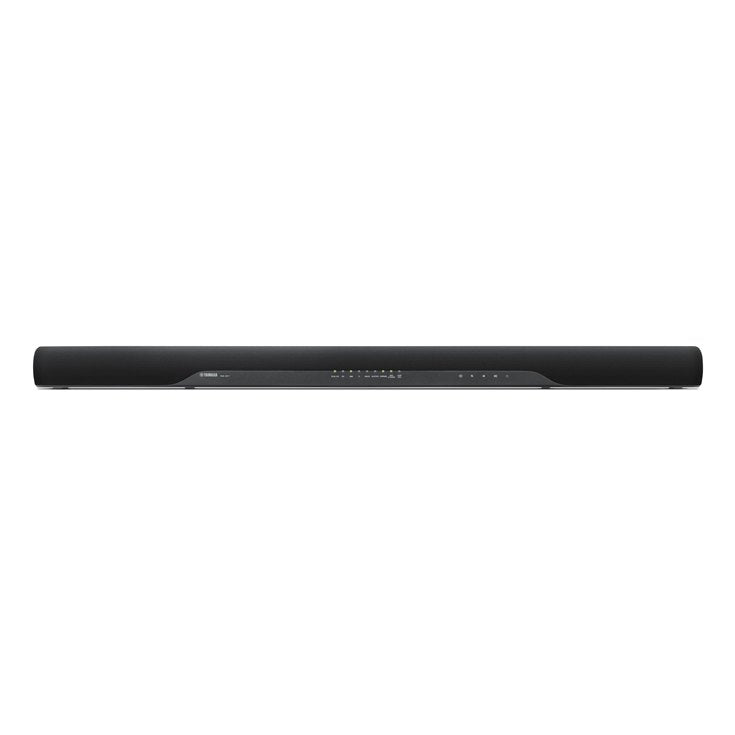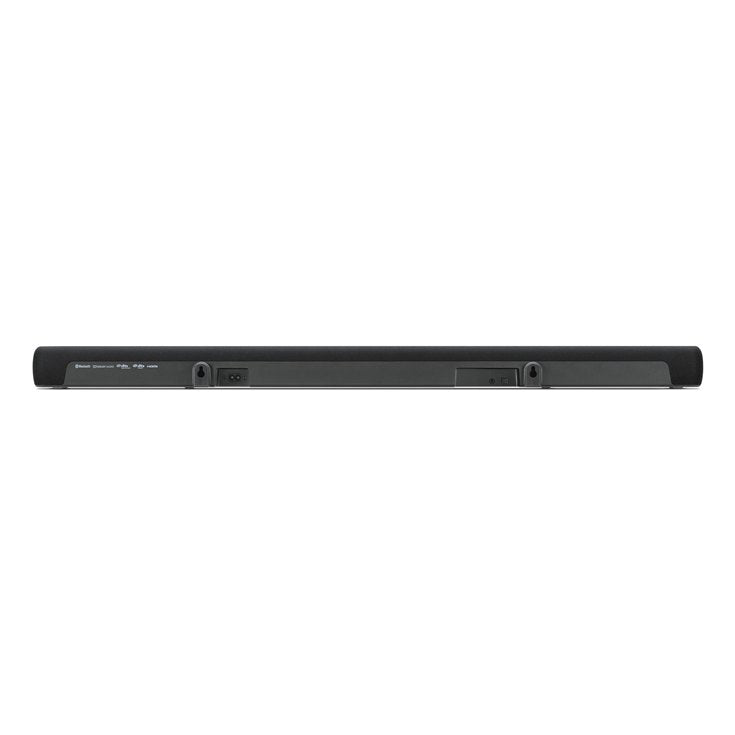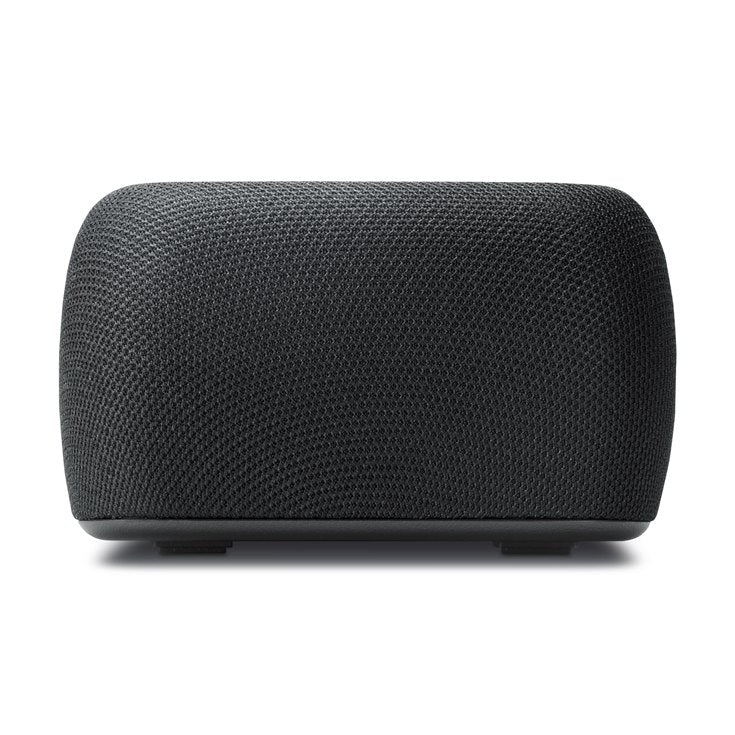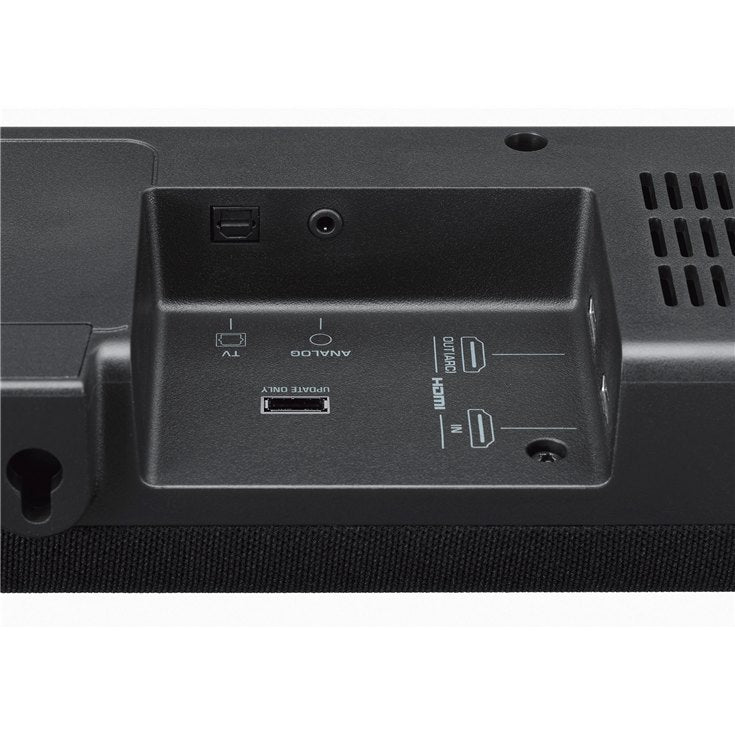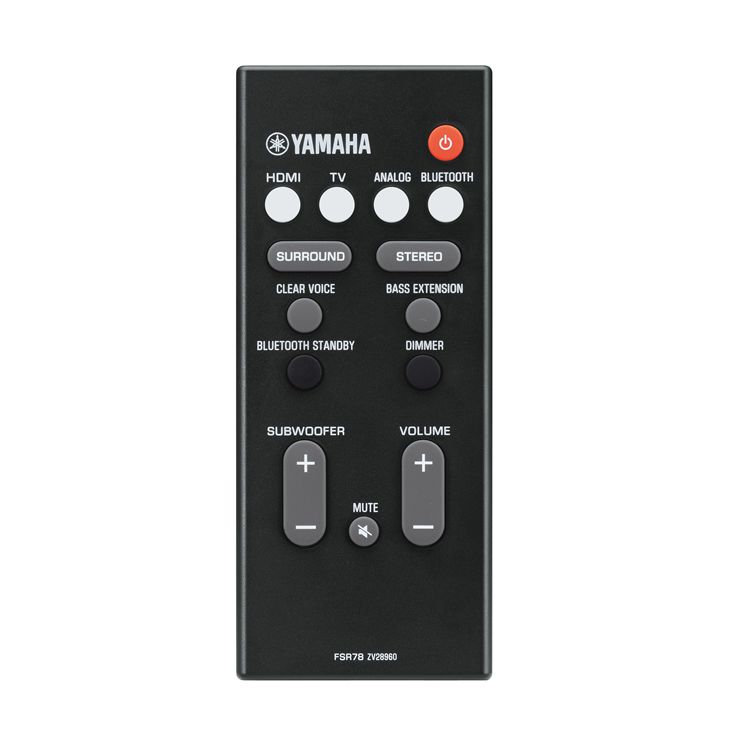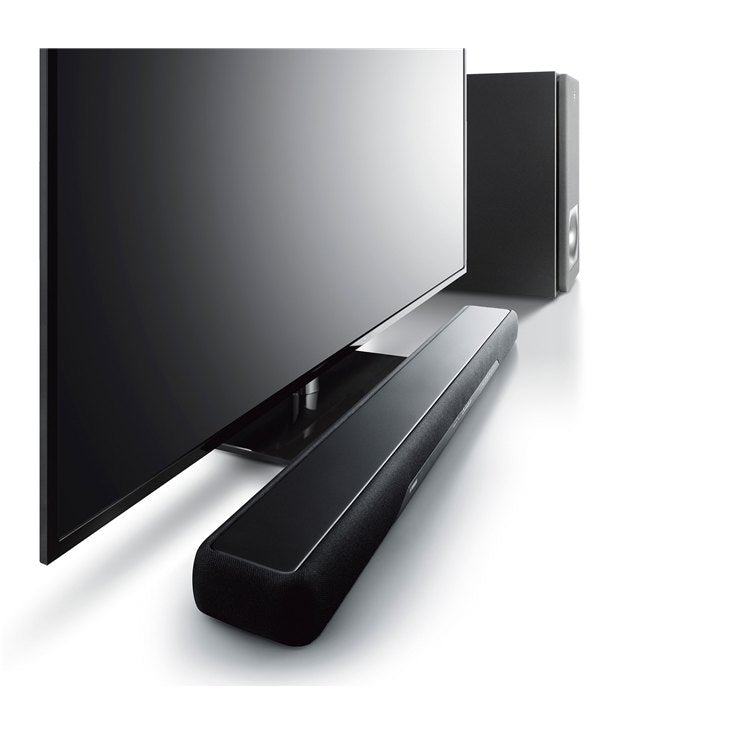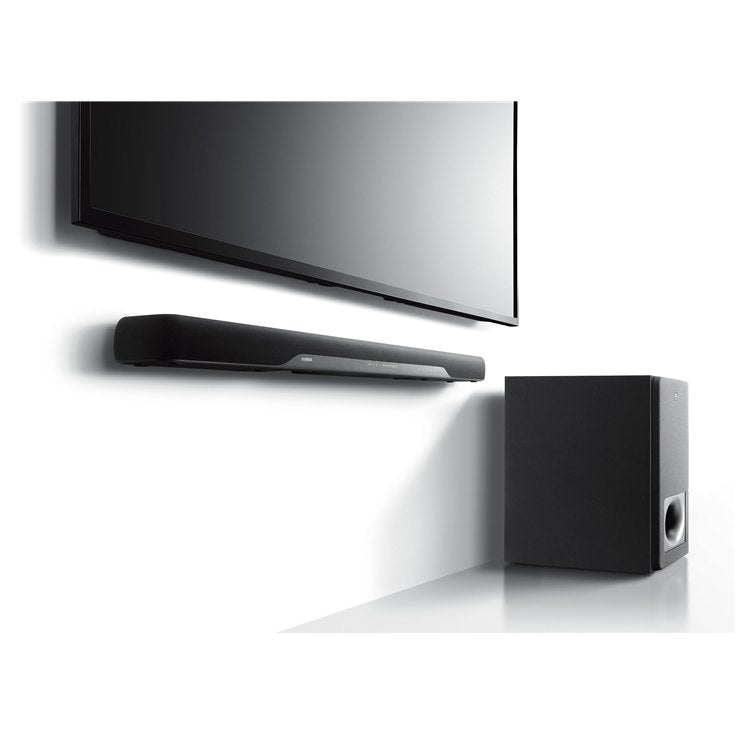 Yamaha YAS 207 - Soundbar
Yamaha YAS 207
Immersive Listening Pleasure
Vast soundscape. Soak in it
World's first use of DTS Virtual:X*. 3D surround as you've never heard before. Just this one device gives you sound coming down from the ceiling — such as the sound of rainfall from the sky or a spaceship flying overhead. Soak in the immersive, stunning presence of your favourite movies, concert videos and games — as if you're really there!
* In-house research (as of May 2017). The firmware for DTS Virtual:X is already available.
** Even if your sources are not compatible with 3D surround, a special "Up-mix" function provides enhanced multi-dimensional presence.
Hard to hear the dialog?
No more. With the YAS-207, you can hear it all. Fully dynamic, exceptionally clear sound — with a simple connection. What's more, a Clear Voice function brings the sound of narration and dialogue to the forefront, while keeping the overall sound quality intact. Movies, TV shows, sports commentary, news casts — all instantly more clear and audible.
Stunning sound from palm of your hand
Stream your favourite music right from your smartphone, with true high-quality wireless performance. The YAS-207 automatically enhances the high-end of compressed music sources (such as MP3) and deepens the mid-to-low ranges — giving you exceptionally vivid and warm sound of quality approaching the original.
Say good-bye to complexity
A simple HDMI connection is all you need for your TV and Blu-ray Disc™ player. Open the box, put the YAS-207 where you want, and connect the cables. Clean. Fast. Easy.
HDMI cables sold separately
Just one remote
If your TV is compatible with HDMI-CEC, you can turn the power on / off, switch inputs, adjust the volume and easily perform other operations in combination with the TV — with just a single remote.
Fingertip control
If you need to go deeper, there's a HOME THEATRE CONTROLLER app, giving you smart operability in a beautiful, intuitive, and easy-to-understand design. Select the content you want to play, fine-tune the sound quality, as well as turn the system power on and off — all with convenient fingertip control from your smartphone.
Five surround modes
With the use of a special app, you can get optimum sound settings for five different sound modes, each programmed specifically to enhance what you're watching: TV programmes, movies, music, sports and games.
Advanced HDMI interface
The HDMI interface of the YAS-207 delivers the best of both audio and video — supporting high-resolution 4K / 60p video signals, letting you enjoy the full, gorgeous quality of HD without degradation. It's also compatible with HDR (High Dynamic Range), giving you vividly colourful and richly natural picture quality.
| | |
| --- | --- |
| Drivers | Four 4.6 cm (1-3/4") woofers, Dual 2.5 cm (1") tweeters |
| Output Power | 100 W |
| Power Consumption | 30 W |
| Standby Power Consumption | 0.4 W (HDMI control, Bluetooth standby off), 0.9 W (HDMI control on, Bluetooth standby off), 0.5 W (HDMI control off, Bluetooth standby on), 0.9 W (HDMI control on, Bluetooth standby on) |
| Dimensions (W x H x D) | 930 x 60 x 108 mm; 36-5/8" x 2-3/8" x 4-1/4" |
| Weight | 2.7 kg; 6.0 lbs |
| | |
| --- | --- |
| Drivers | Four 4.6 cm (1-3/4") woofers, Dual 2.5 cm (1") tweeters |
| Output Power | 100 W |
| Power Consumption | 30 W |
| Standby Power Consumption | 0.4 W (HDMI control, Bluetooth standby off), 0.9 W (HDMI control on, Bluetooth standby off), 0.5 W (HDMI control off, Bluetooth standby on), 0.9 W (HDMI control on, Bluetooth standby on) |
| Dimensions (W x H x D) | 930 x 60 x 108 mm; 36-5/8" x 2-3/8" x 4-1/4" |
| Weight | 2.7 kg; 6.0 lbs |