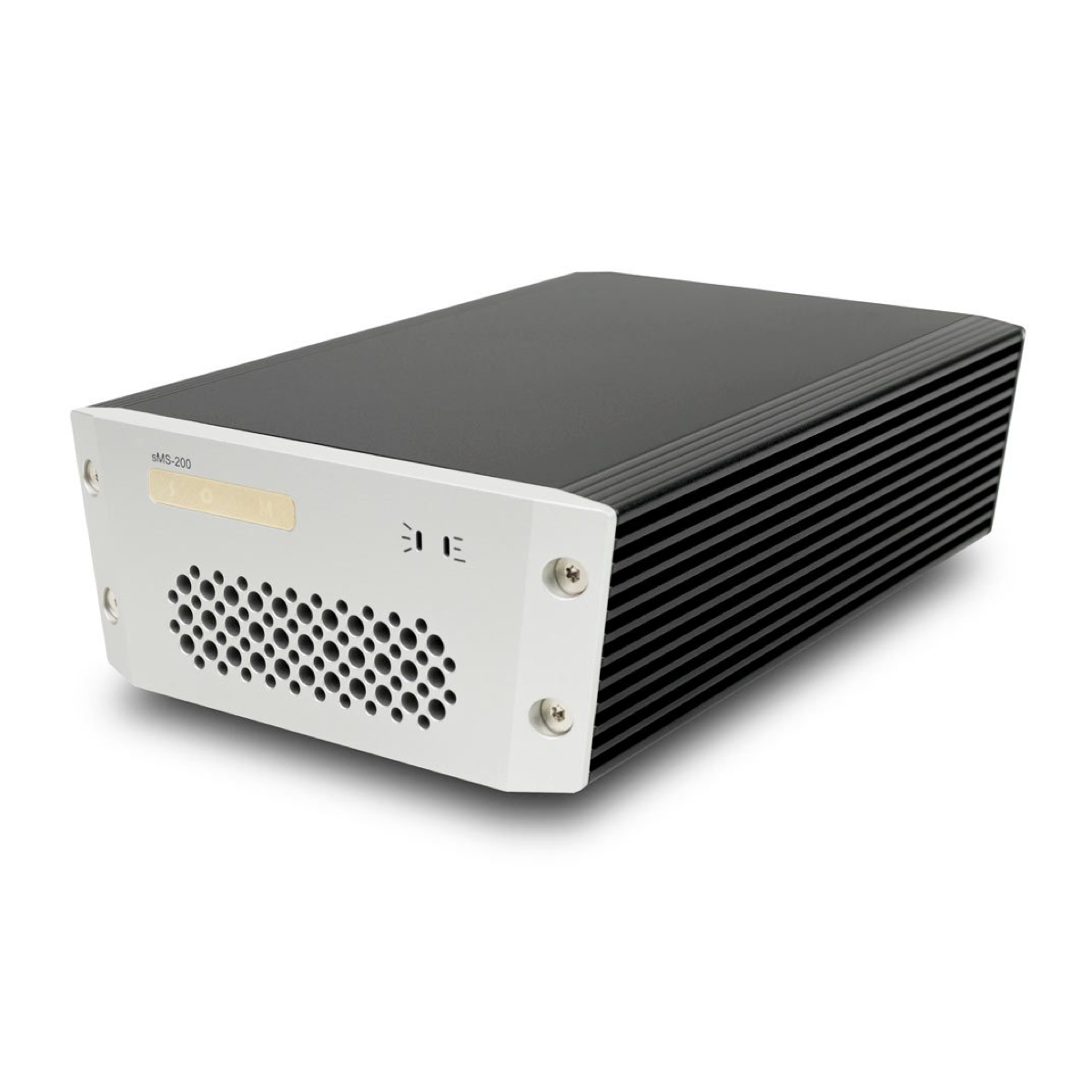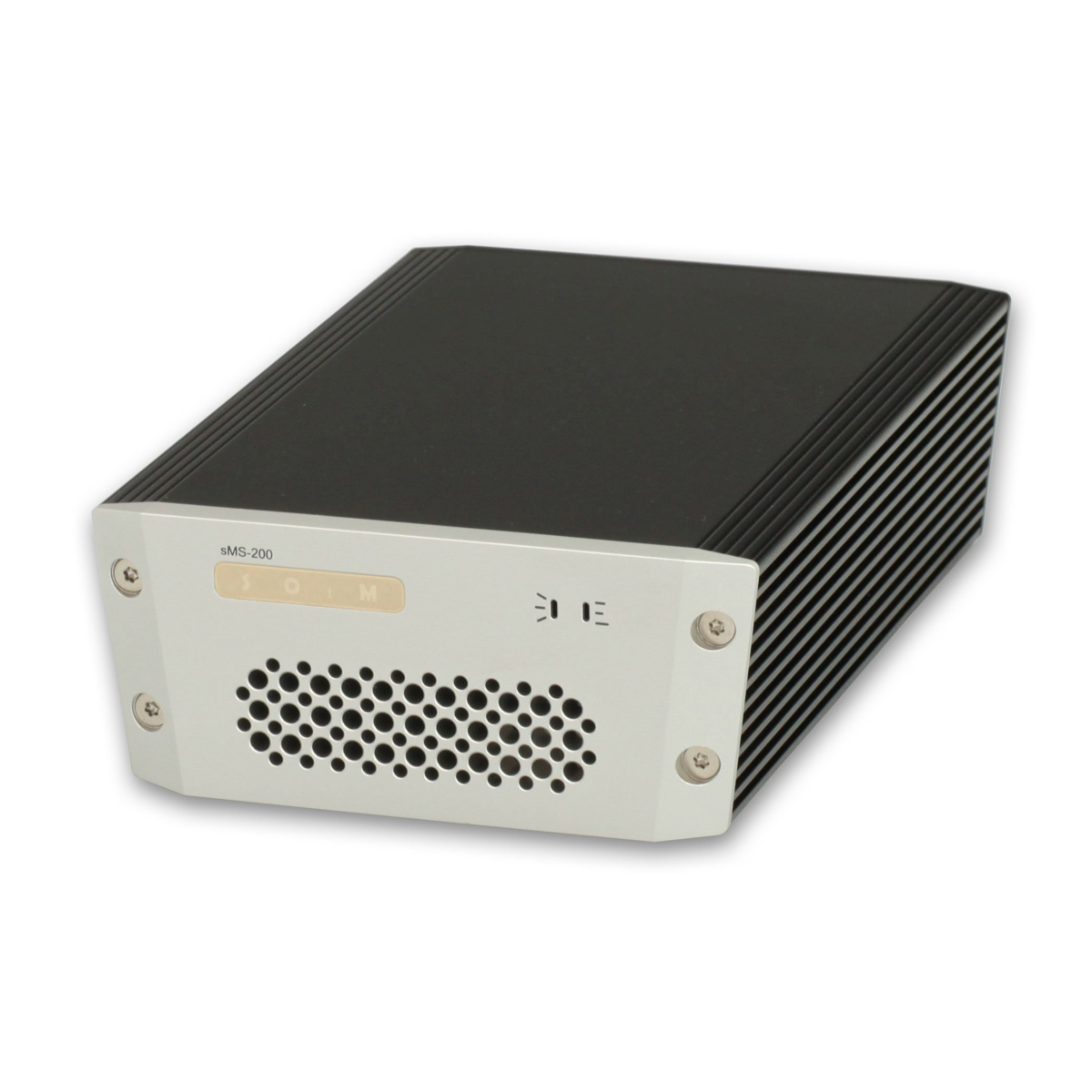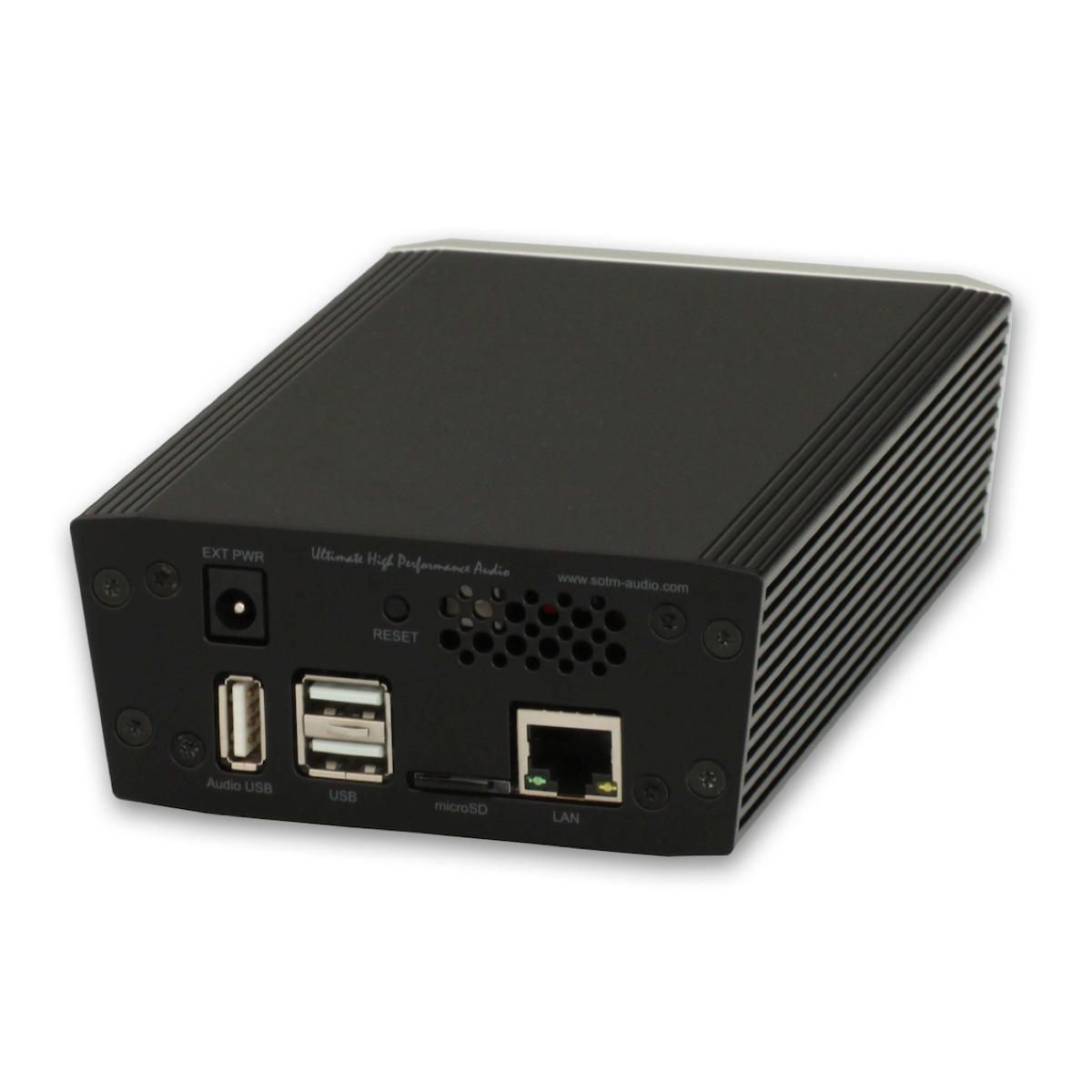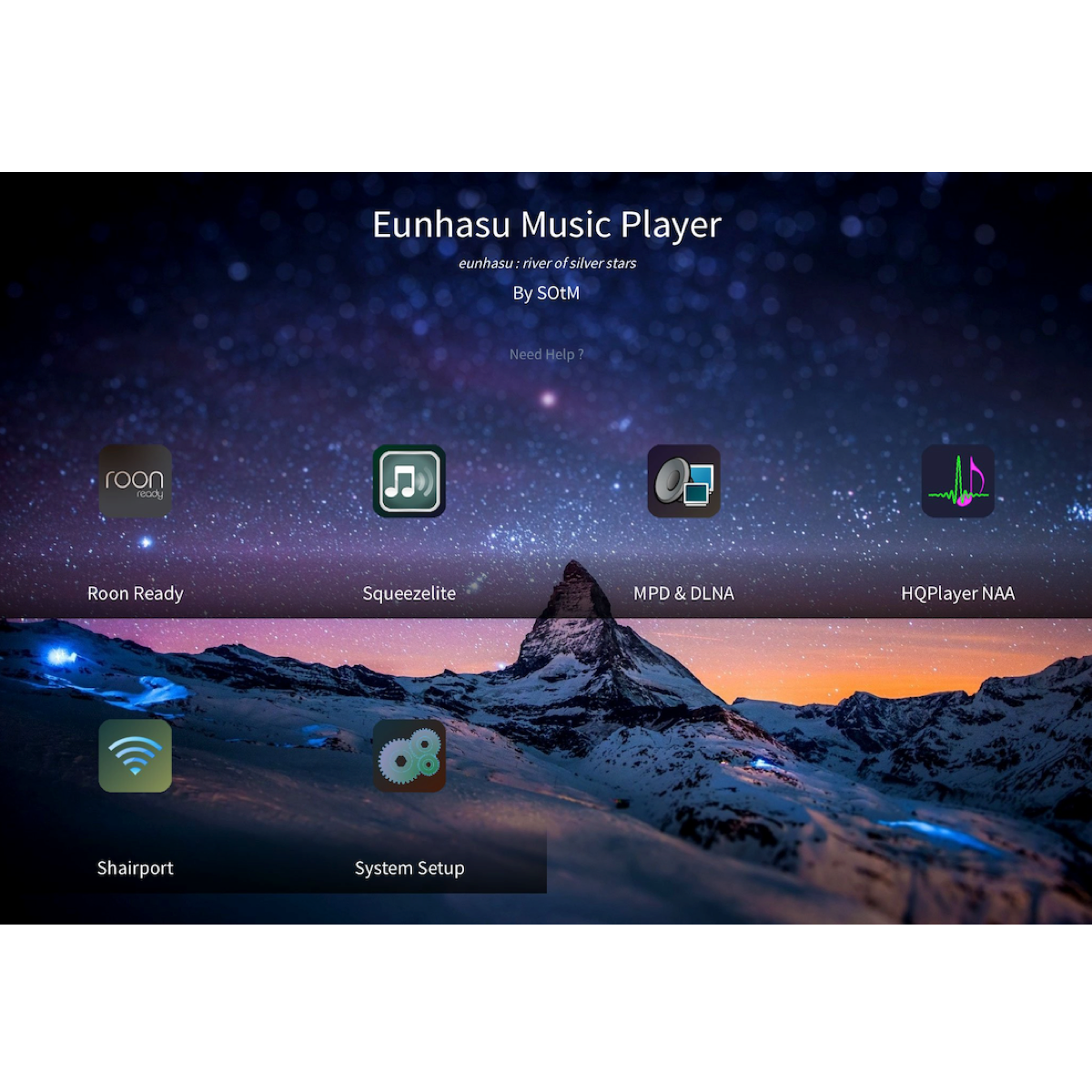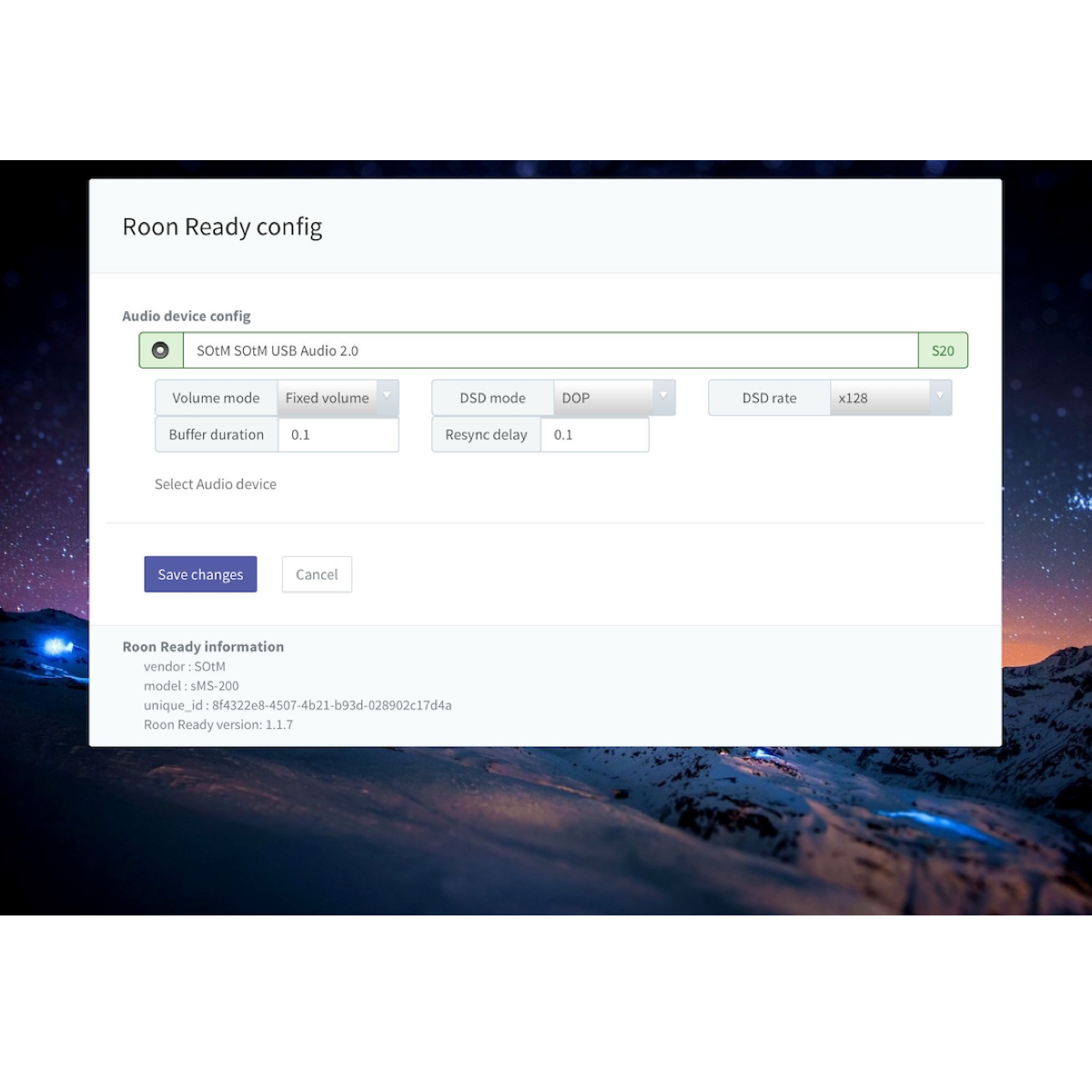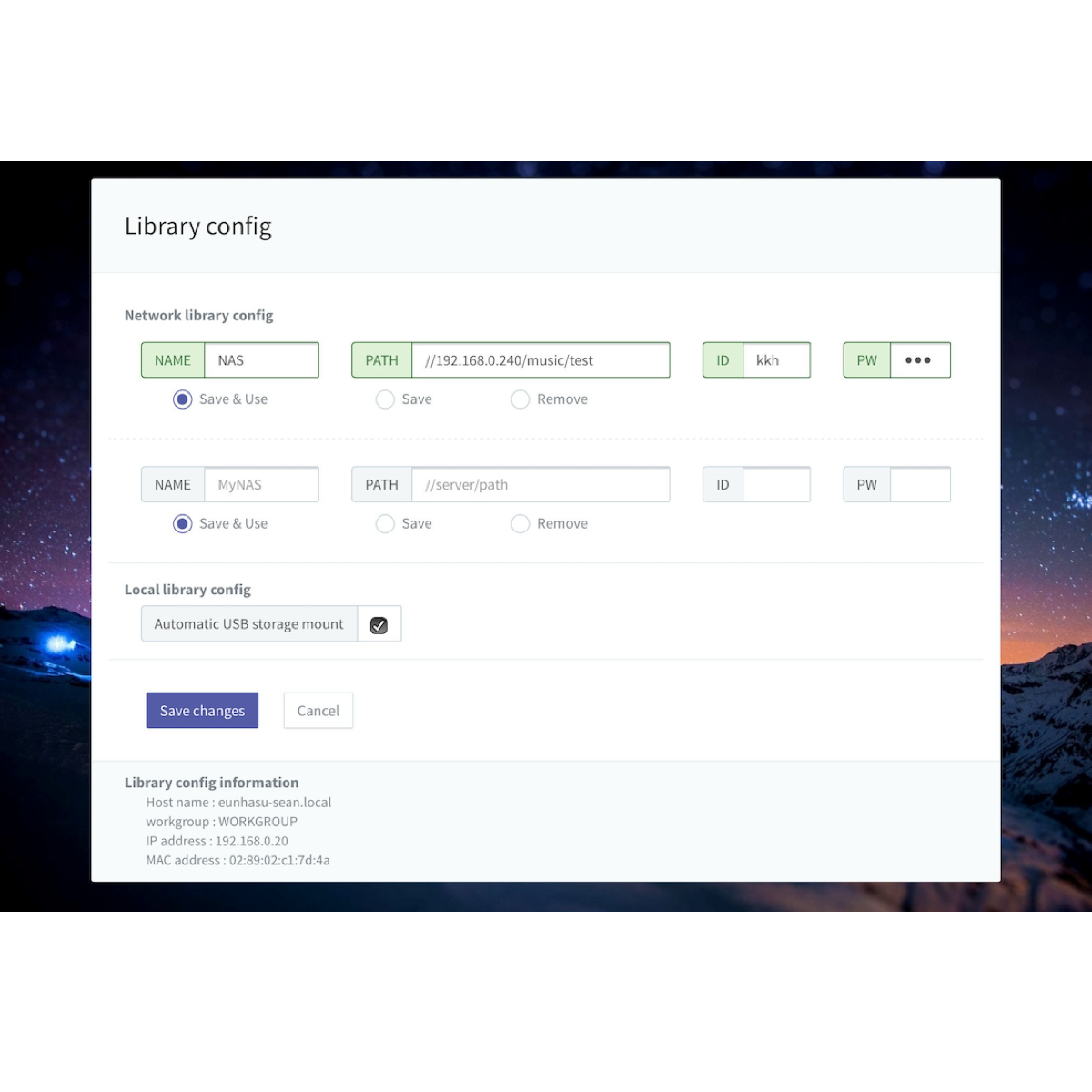 SOtM sMS200 Neo - Hi-Res Network Music Streamer
sMS200 NEO
Key Features
Roon Ready

SqueezeLite

DLNA Renderer

MPD

Logitech Media Server

HQ Player NAA

Shairport
VARIANTS:
The sMS-200 is a new generation of mini network player with built in 'Media Player Board' developed with SOtM's very own technology.
The significance of the sMS-200 comes from the dedicated ARM processor board developed specifically for audio. It is not like the many ready-made processor boards in the market offered with dazzling low price but not very high sound quality, due to which many audio product manufacturers experience deterioration of sound and are forced to use unnecessary features from their boards. Not so with the sMS-200.
SOtM developed this with audio sound performance at the forefront, getting rid of all unnecessary features and concentrating on a high quality sound tone for a reasonable price.
The sMS-200 is carefully designed to provide the best sound quality based on SOtM's unique technologies built up since the days of media players, and it is probably the only one capable of exceeding the current network players on the market in terms of functionality.
As to the player software, Roon Ready, MPD, DLNA, SqueezeLite and others are available as well as music files from an external USB storage device, network shared folders and streaming. And more functions can be easily added via software upgrade.
The sMS-200 is the one and only network player in this price range that delivers high fidelity together with impressive sound. It makes people freely imagine the real scene where the original sound was generated.
Experience the difference and surprise with the sMS-200 developed by SOtM.
The sMS-200 Neo is the updated model to the previously very successful sMS-200. While the original model sounded very neutral and balanced, the changes brought about by the updated sMS-200 Neo will mostly be perceived as a more relaxed presentation. Although the standard sMS-200 is already an overachiever, the sMS-200 Neo retains this while still adding an extra dose of musicality to the party.
OS

Linux

Audio player

Roon Ready

DLNA renderer

Music Player Daemon(MPD)

Logitech Media Server(LMS)

Squeezelite

HQplayer

Shairport

Audio feature

PCM 32bit/768KHz max, DSDx512 max

Ultra Low Jitter Clock

Ultra Low Noise Regulator

Active Noise canceller

USB port

High-End audio grade USB port x 1

USB 2.0 port x 2

Output voltage : +5.0V(+0.5V, -0.25V)

Over current protection : 0.8A at 20°C

Recommend output current : 0.5A >

Ethernet port

RJ45 Gigabit Ethernet

Power requirement

Input Voltage : +6.5 ~ 12Vdc

Power : Max 15W

Operating environment

Operating temperature range: +10 ~ +30℃

Storage temperature : 0 ~ +40℃

Operating & storage humidity : 10% ~ 90%

Dimension

106×48×152(mm)

Weight

1.5Kg
OS

Linux

Audio player

Roon Ready

DLNA renderer

Music Player Daemon(MPD)

Logitech Media Server(LMS)

Squeezelite

HQplayer

Shairport

Audio feature

PCM 32bit/768KHz max, DSDx512 max

Ultra Low Jitter Clock

Ultra Low Noise Regulator

Active Noise canceller

USB port

High-End audio grade USB port x 1

USB 2.0 port x 2

Output voltage : +5.0V(+0.5V, -0.25V)

Over current protection : 0.8A at 20°C

Recommend output current : 0.5A >

Ethernet port

RJ45 Gigabit Ethernet

Power requirement

Input Voltage : +6.5 ~ 12Vdc

Power : Max 15W

Operating environment

Operating temperature range: +10 ~ +30℃

Storage temperature : 0 ~ +40℃

Operating & storage humidity : 10% ~ 90%

Dimension

106×48×152(mm)

Weight

1.5Kg