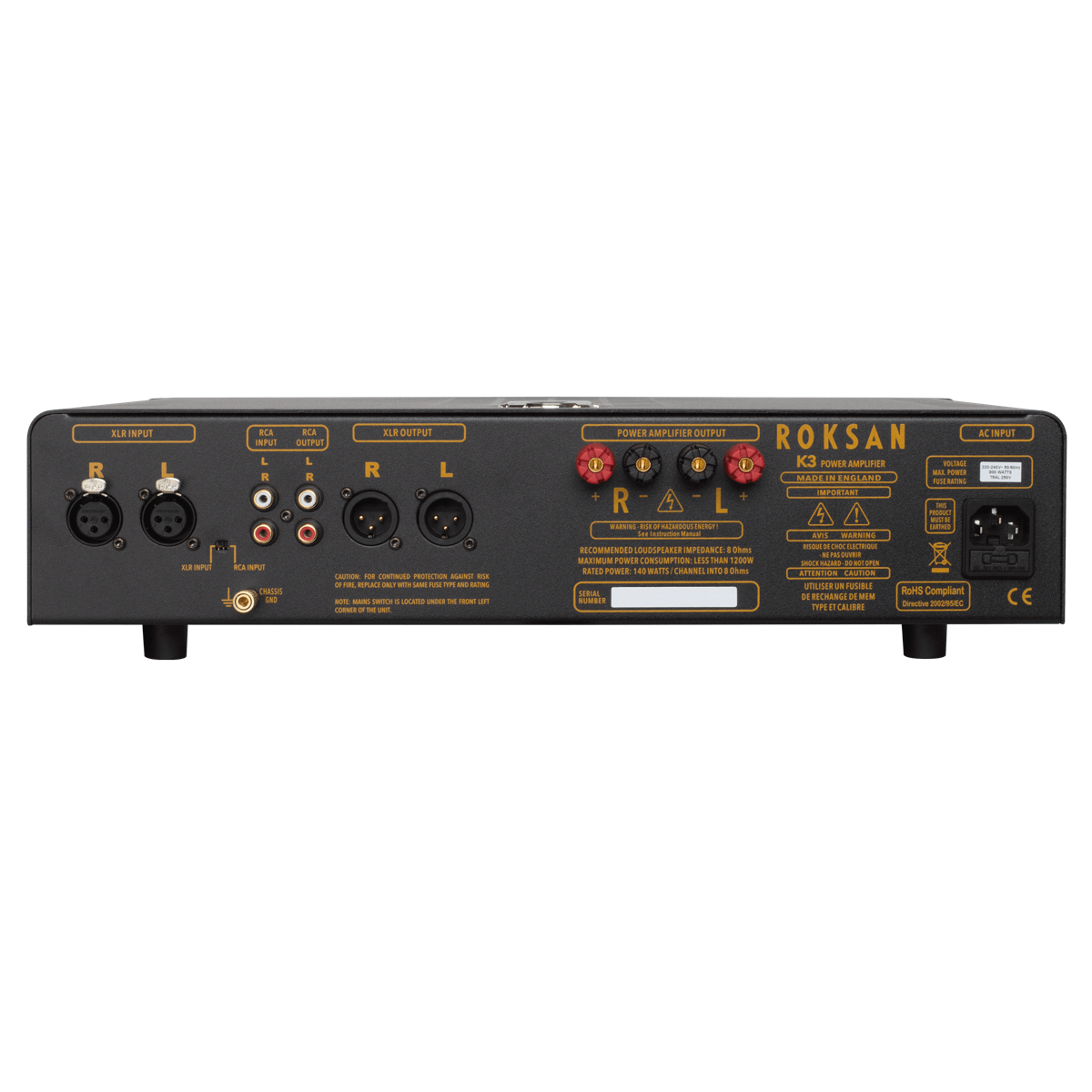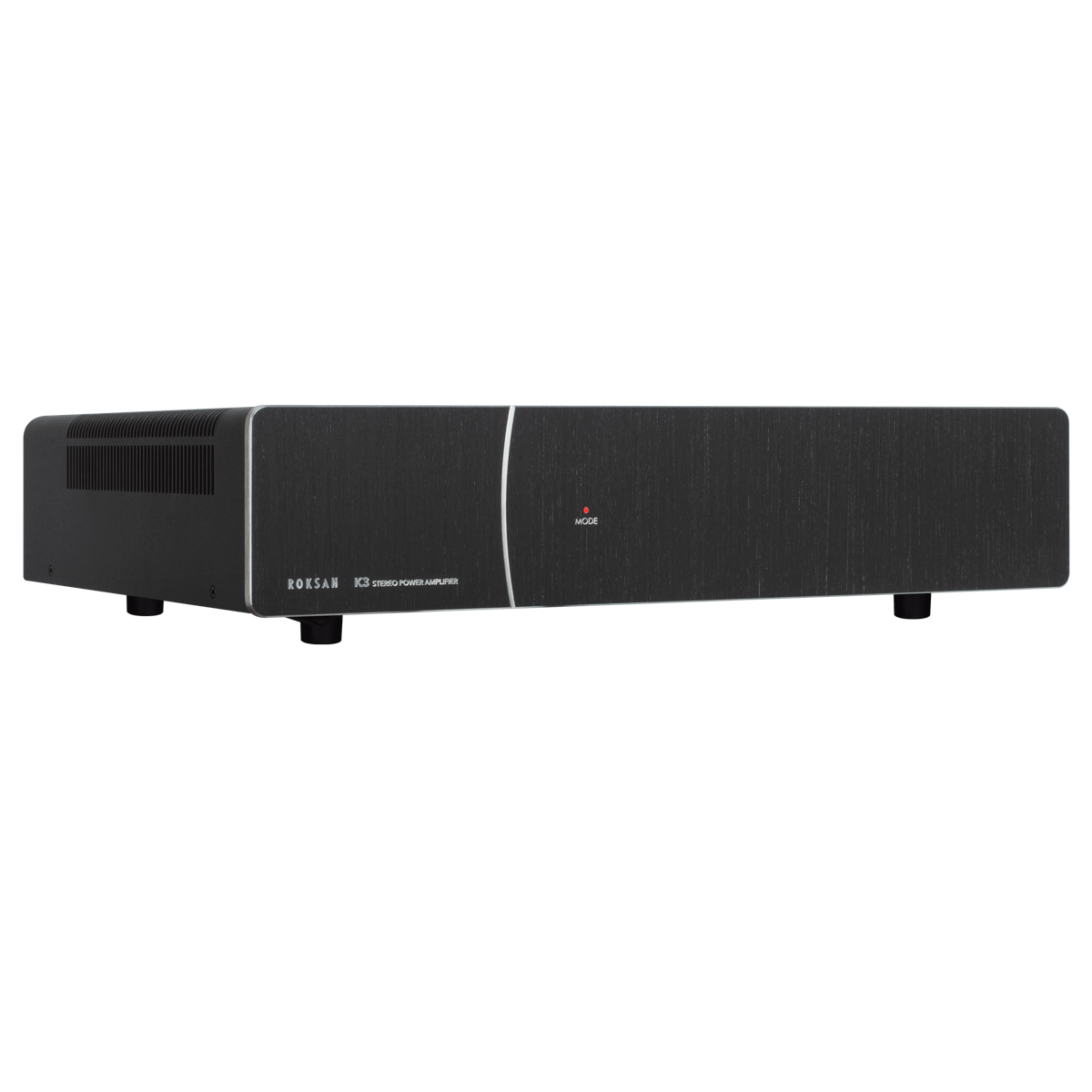 Roksan K3 Power Amplifier
ROKSAN K3 POWER AMPLIFIER
An optimised power supply, a directly mains-powered power amplifier section and other key design features ensure high performance and reliability.
The 140 W (RMS) per channel (into 8 ohms) K3 Power Amplifier offers a simple yet very effective route for upgrading the musical performance of your system.
With a smooth and solid sound, the K3 Power Amplifier can be used in combination with the K3 Integrated Amplifier to form a bi-amplified or even tri-amplified system (with compatible speaker systems) delivering the ultimate power and control to your loudspeakers. Offering balanced XLR and single-ended RCA inputs and outputs, the K3 Power Amplifier will fit in with nearly all audio systems. 
Key Features
Symmetrical amplifier layout

Optimised power supply layout, distribution and decoupling

Decoupling and power regulation to all stages

Directly powered power amp section

Optimised routing and short speaker output cables

Balanced XLR and single-ended RCA inputs and output

0.5W standby operation with auto detect and a 30 minute standby timer
Input

RCA, XLR

Input Impedance

23 kohms

Input Sensitivity

(115 W) - 900 mV

Outputs

Speaker (L & R)

Power Output (Per Channel)

140 W (8 ohms) /

220 W (4 ohms)

Power Supply

500 VA Ultra low noise toroidal transformer

Damping Factor

>110 (8 ohms)

Frequency Response

<3 Hz - >100 kHz (-3 dB)

Gain

31.6 dB

Harmonic Distortion

<0.003 % 1 kHz - 8 ohms

Power Consumption

Warm up mode <25 W

Full Power <800 W

Signal to Noise Ratio

100 dB (ref. 900 mV)

Dimensions (W x H x D)

432 x 105 x 380 mm

Weight

14 kg
Input

RCA, XLR

Input Impedance

23 kohms

Input Sensitivity

(115 W) - 900 mV

Outputs

Speaker (L & R)

Power Output (Per Channel)

140 W (8 ohms) /

220 W (4 ohms)

Power Supply

500 VA Ultra low noise toroidal transformer

Damping Factor

>110 (8 ohms)

Frequency Response

<3 Hz - >100 kHz (-3 dB)

Gain

31.6 dB

Harmonic Distortion

<0.003 % 1 kHz - 8 ohms

Power Consumption

Warm up mode <25 W

Full Power <800 W

Signal to Noise Ratio

100 dB (ref. 900 mV)

Dimensions (W x H x D)

432 x 105 x 380 mm

Weight

14 kg