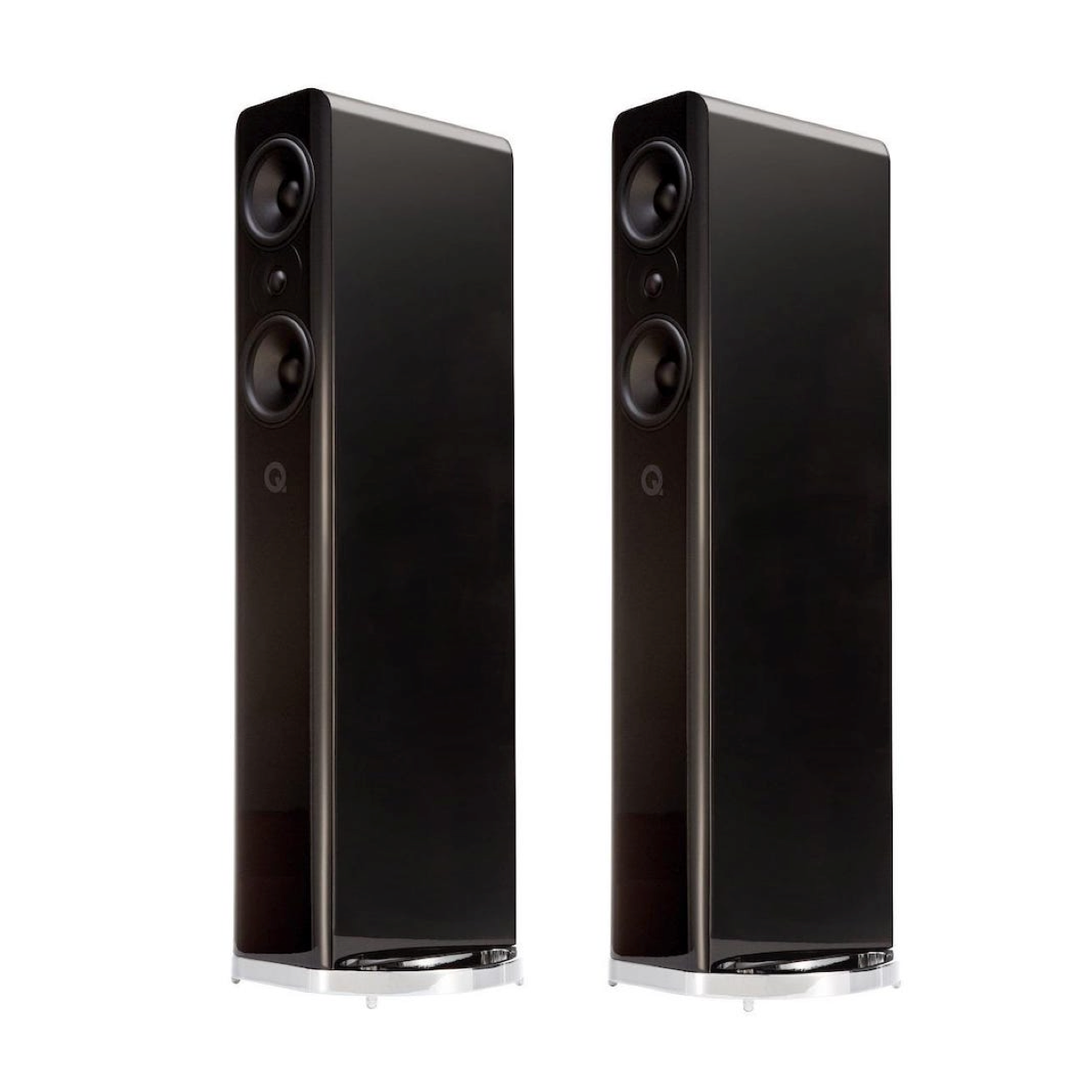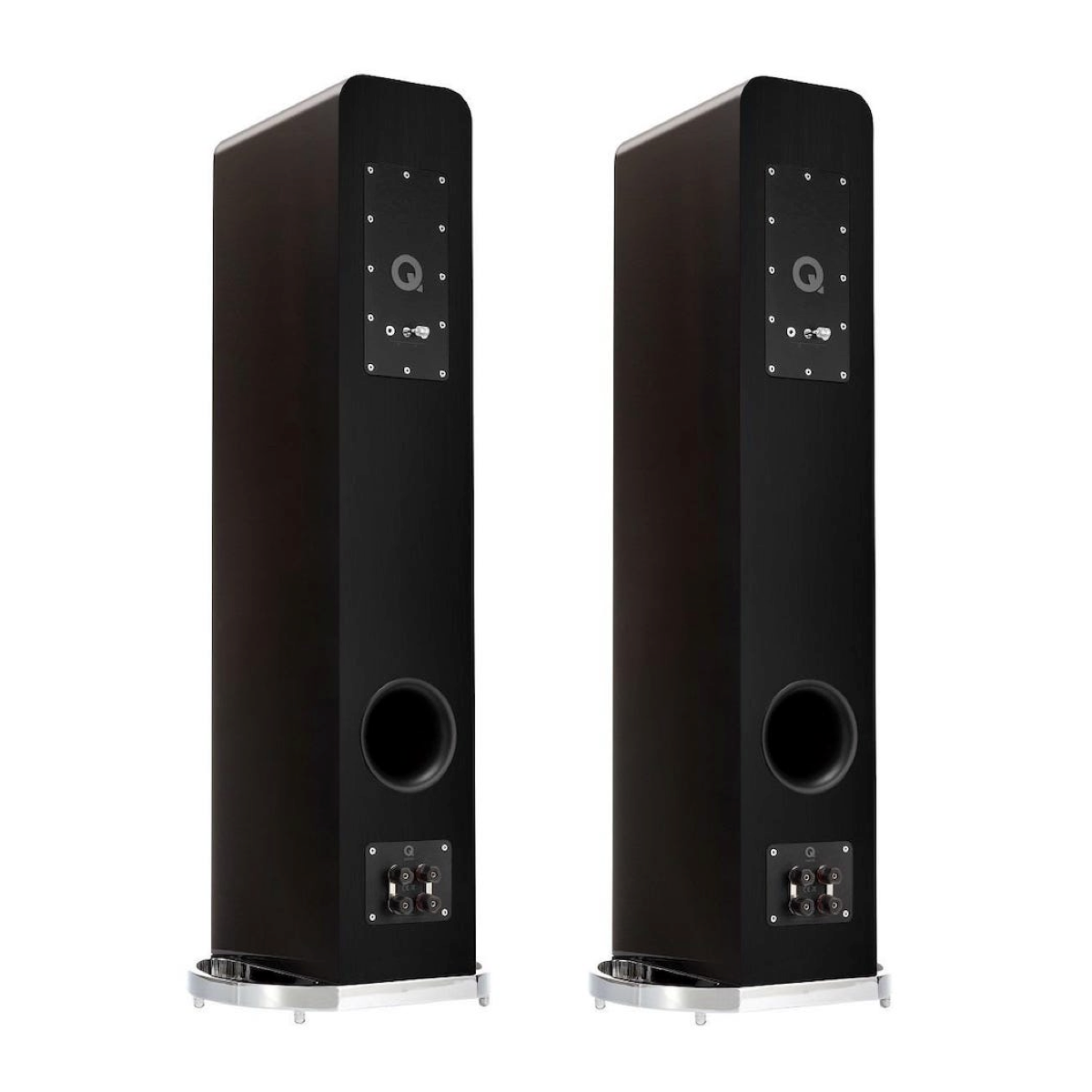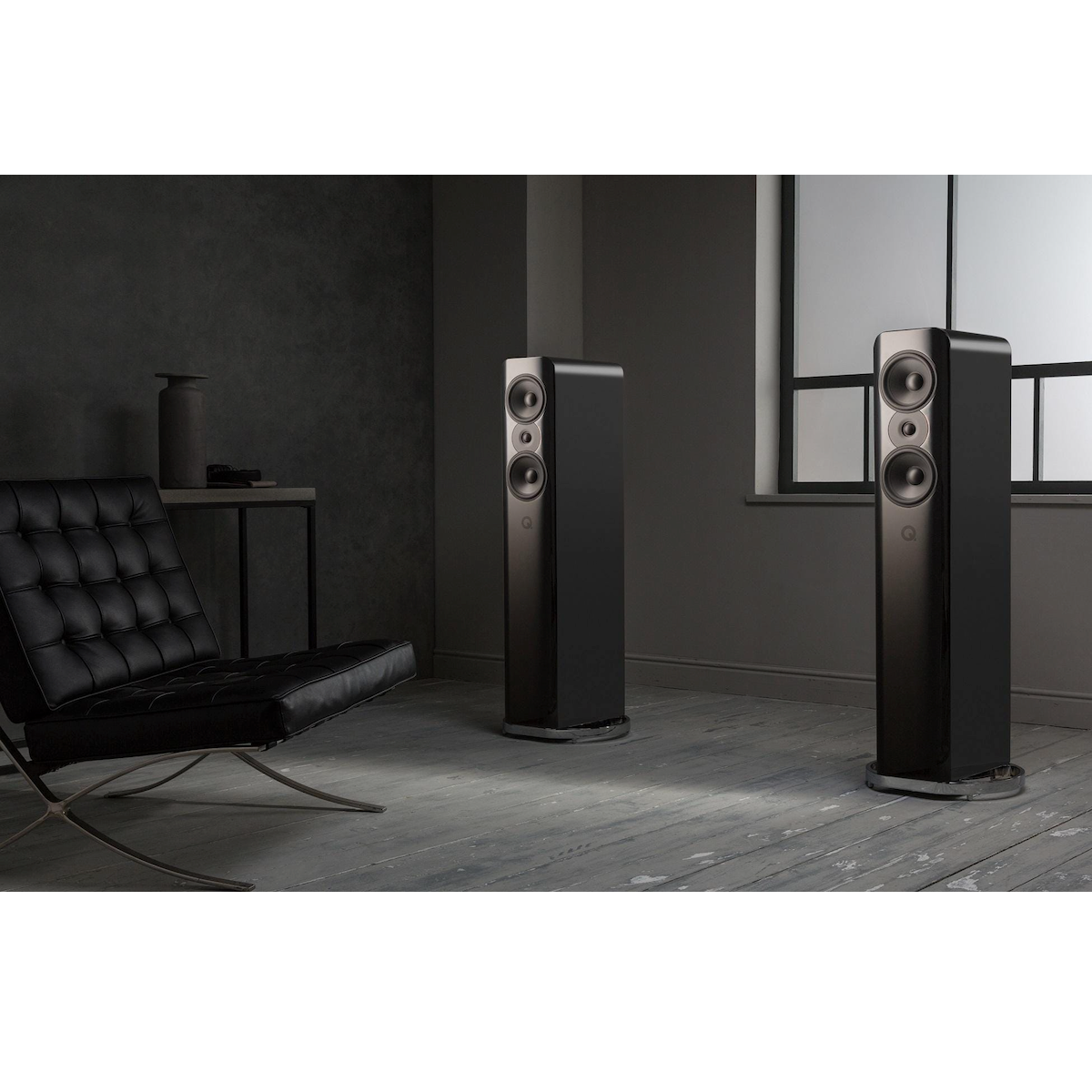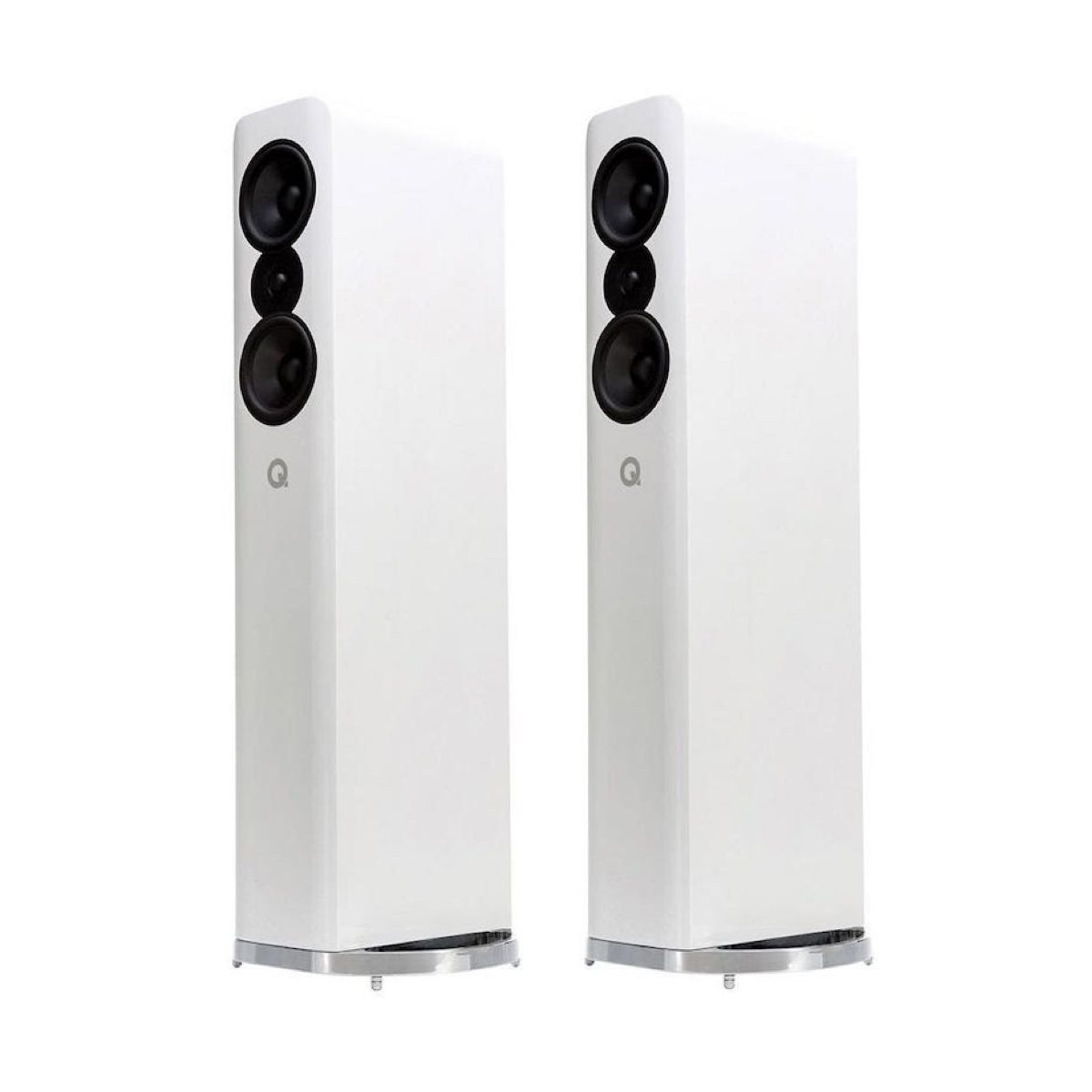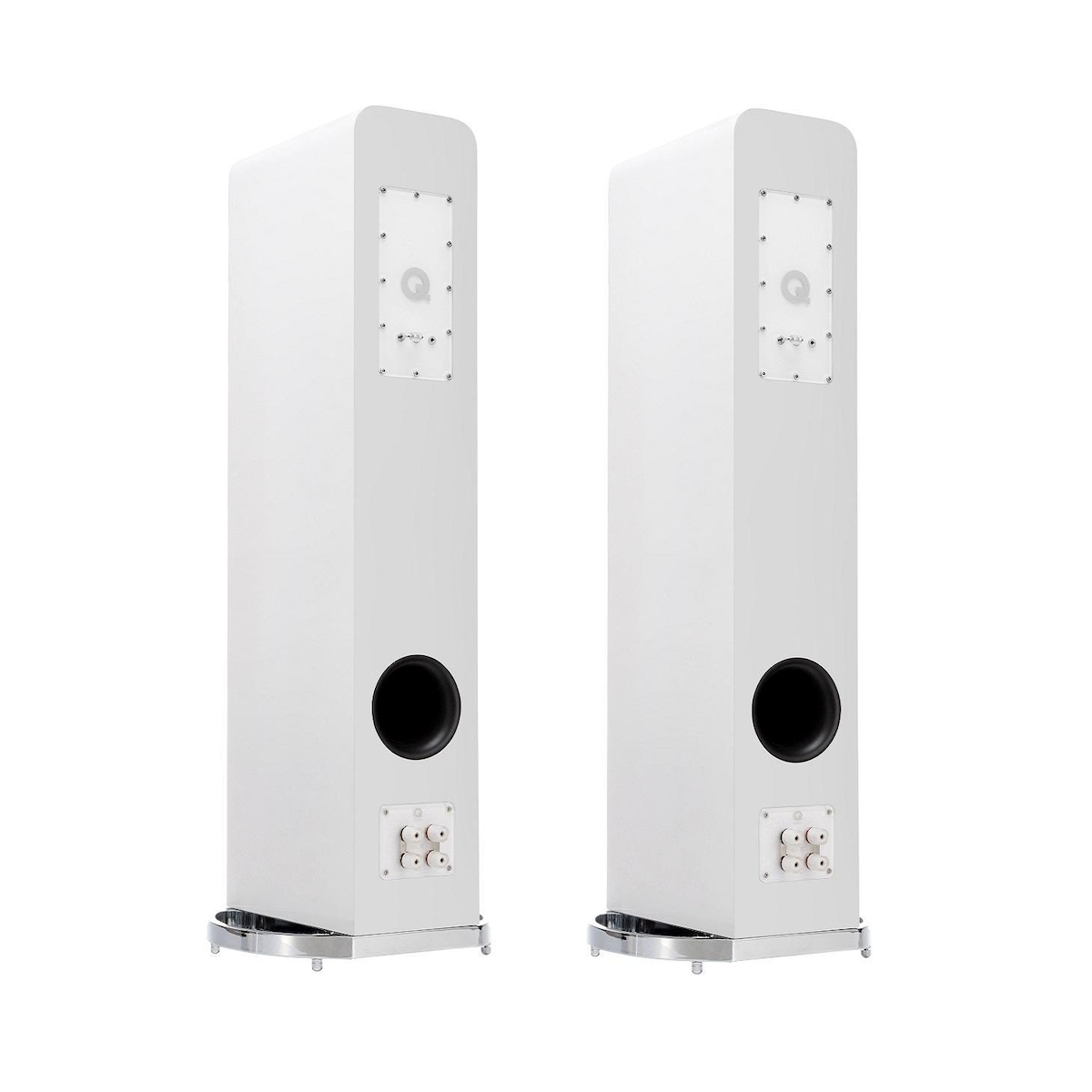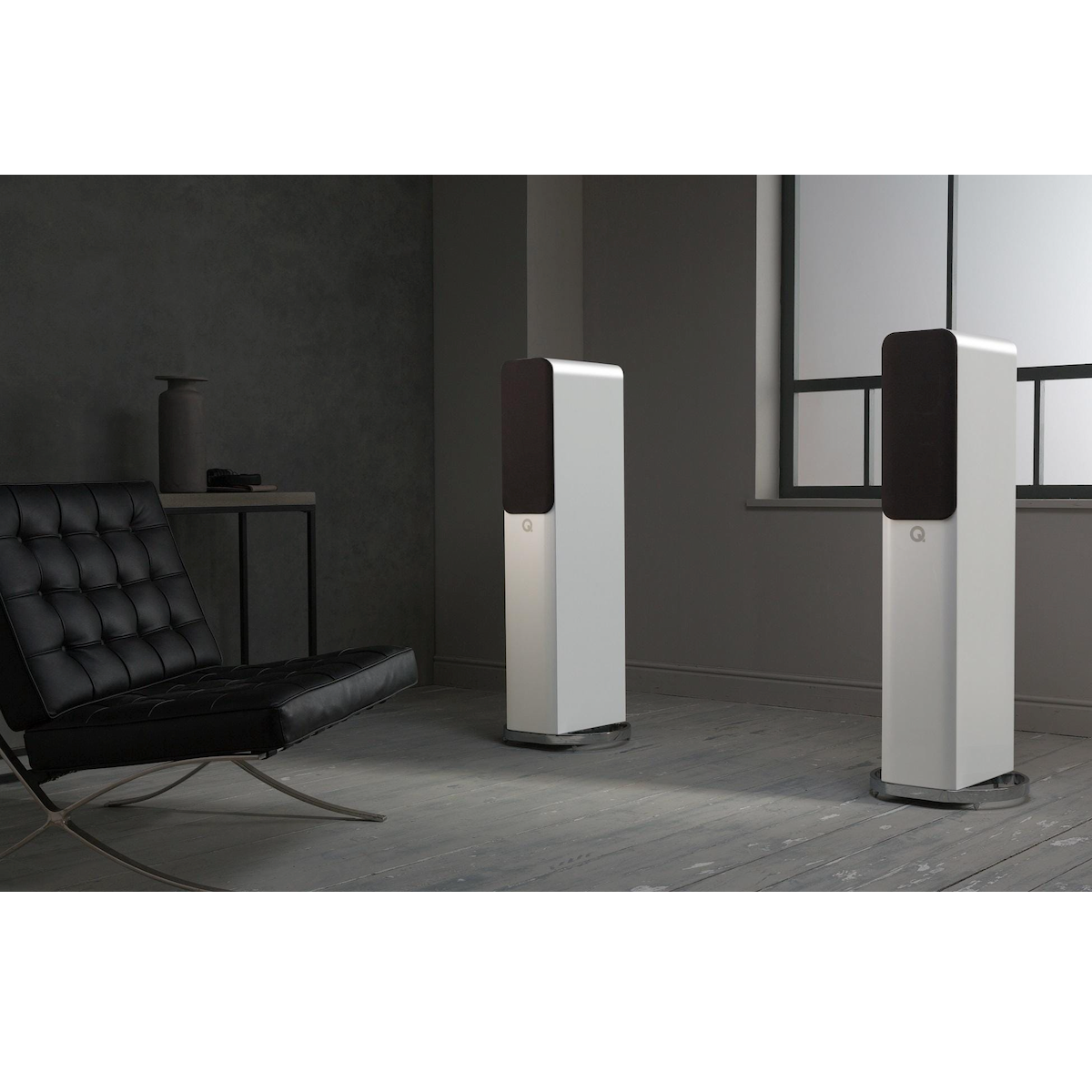 Q Acoustics Concept 500 - Floor Standing Speaker (Pair)
Q ACOUSTIC CONCEPT 500
Key Features

 
The High-end Concept 500 Floorstanding Speakers adopt advanced, innovative technologies to deliver pure audio excellence and a sensational sound stage.

The Concept 500 pairs Point-to-Point (P2P™) bracing to deal with low-frequency panel vibrations with Helmholtz Pressure Equalizers (HPE™) to balance out pressure irregularities.

Three separate layers filled with a non-setting gel, which dampens the cabinet walls and converts higher frequency vibrations into heat for better performance.
Description
Founded in 2006, Q Acoustics quickly built a reputation for designing and manufacturing class-leading loudspeakers. Concept 500 is the culmination of Q Acoustics continual evolution and refinement resulting in what we believe is sonic perfection.
Design
Designed to appeal to discerning audiophiles, the Concept 500 achieves a perfect balance between art and science. It is a loudspeaker that is at once, stylish, contemporary, fine-sounding and astonishingly accurate. It couples low directivity with wide bandwidth, good sensitivity and sensible impedance. This makes the new Concept 500 both room-friendly and an easy load to drive, allowing amplifiers to deliver their best performance.
To create a stereo soundstage which gives as good an impression of width, depth and height as that found in a live performance requires high quality drive units, a well designed crossover and an accurately constructed cabinet. To achieve this, Q Acoustics formed a truly talented team with many years of experience in the design, engineering and manufacture of world-class loudspeakers. A combination that resulted in a state-of-the-art loudspeaker worthy of any high-end system.
| | |
| --- | --- |
| Frequency Response | 41 Hz - 30 kHz |
| Average Impedance | 6 Ω |
| Minimum Impedance | 3.7 Ω |
| Recommended Power | 25 - 200 W |
| Distortion (120 Hz - 20 kHz) | 0.20% |
| Crossover Frequency | 2.5 kHz |
| Mid Bass / Driver | 2 x 165 mm |
| High Frequency Unit | 28 mm |
| Size (W x H x D) | 400 x 1150 x 350 mm |
| Weight | 42 kg |
| Links are provided to adjust the high frequency | + or - 0.5 dB |
| | |
| --- | --- |
| Frequency Response | 41 Hz - 30 kHz |
| Average Impedance | 6 Ω |
| Minimum Impedance | 3.7 Ω |
| Recommended Power | 25 - 200 W |
| Distortion (120 Hz - 20 kHz) | 0.20% |
| Crossover Frequency | 2.5 kHz |
| Mid Bass / Driver | 2 x 165 mm |
| High Frequency Unit | 28 mm |
| Size (W x H x D) | 400 x 1150 x 350 mm |
| Weight | 42 kg |
| Links are provided to adjust the high frequency | + or - 0.5 dB |