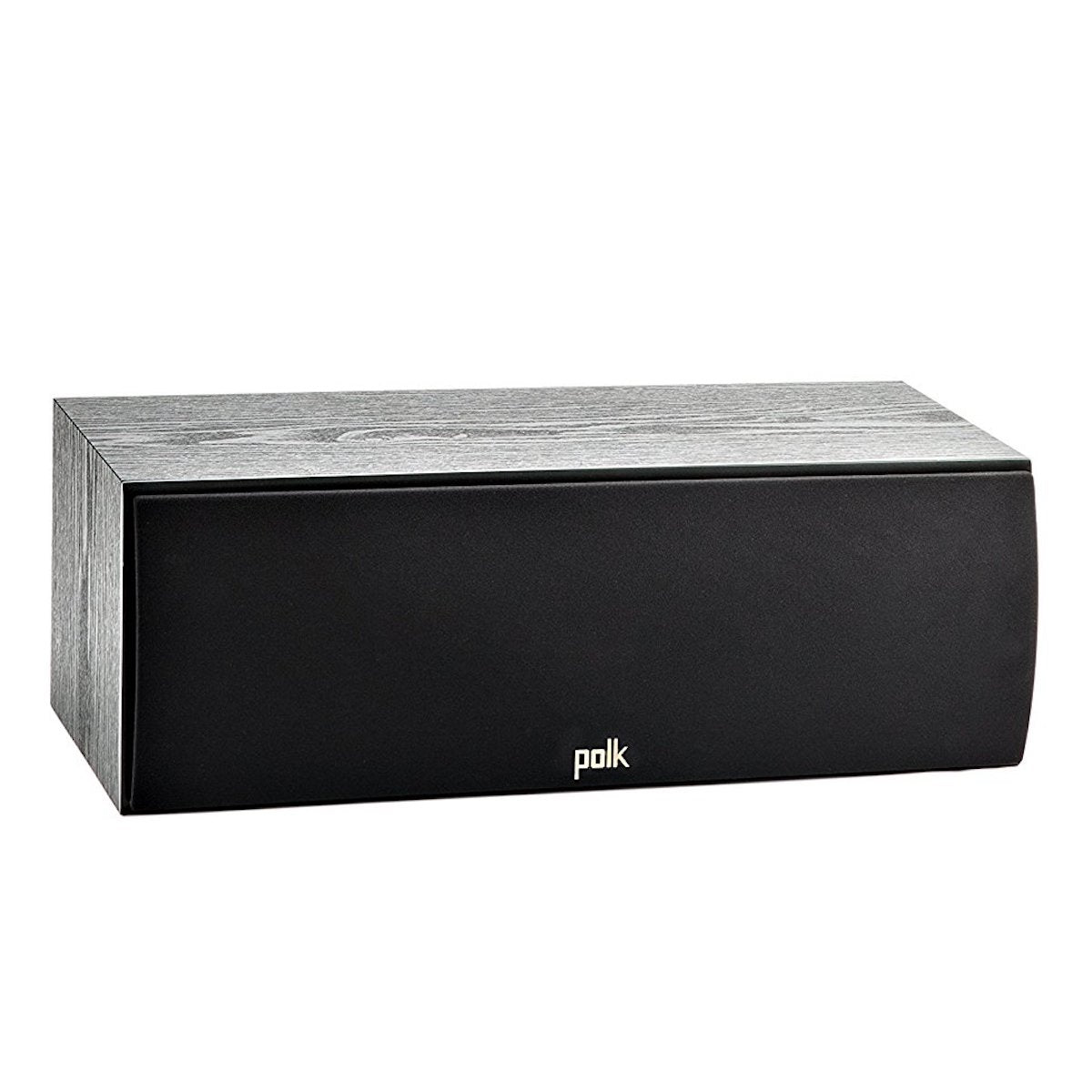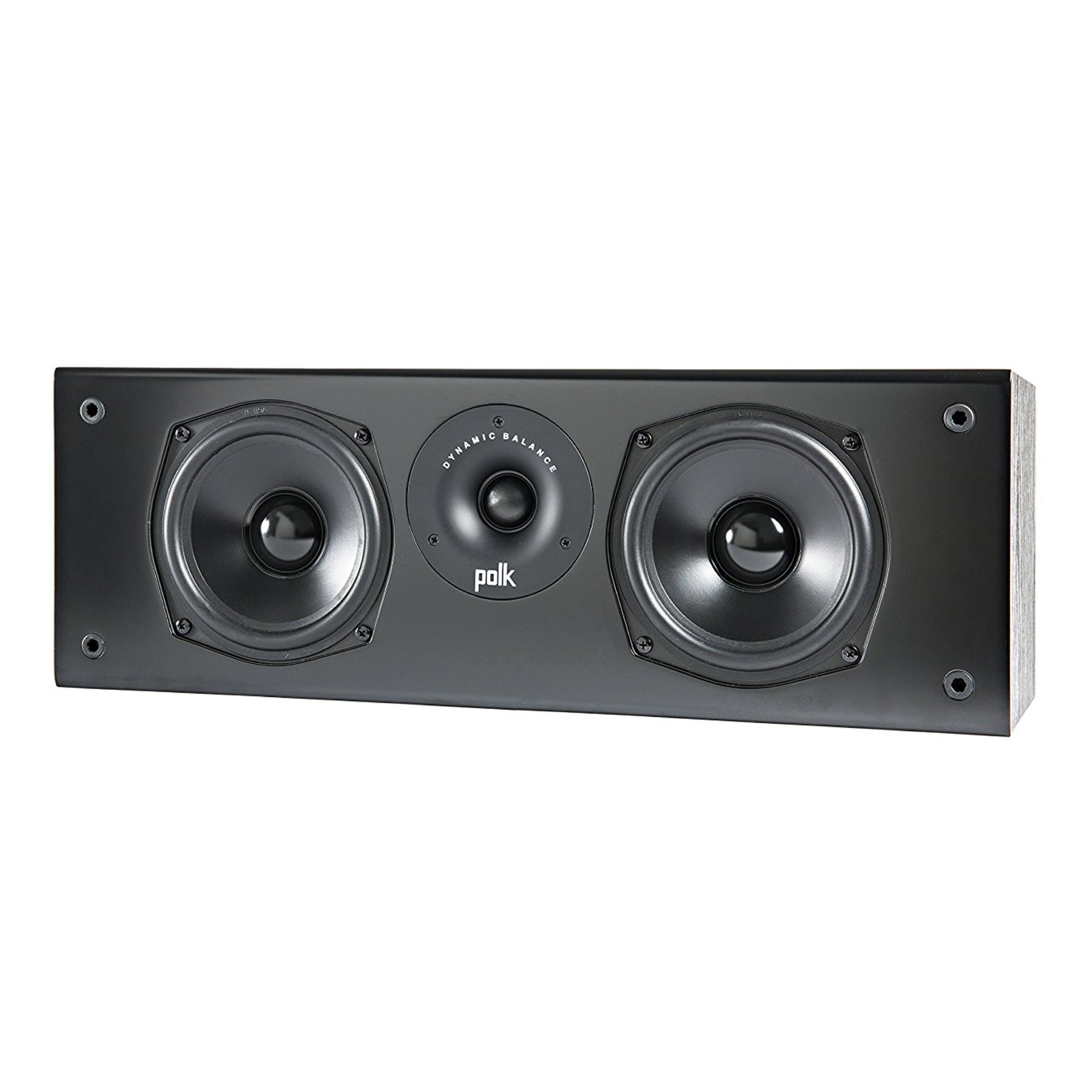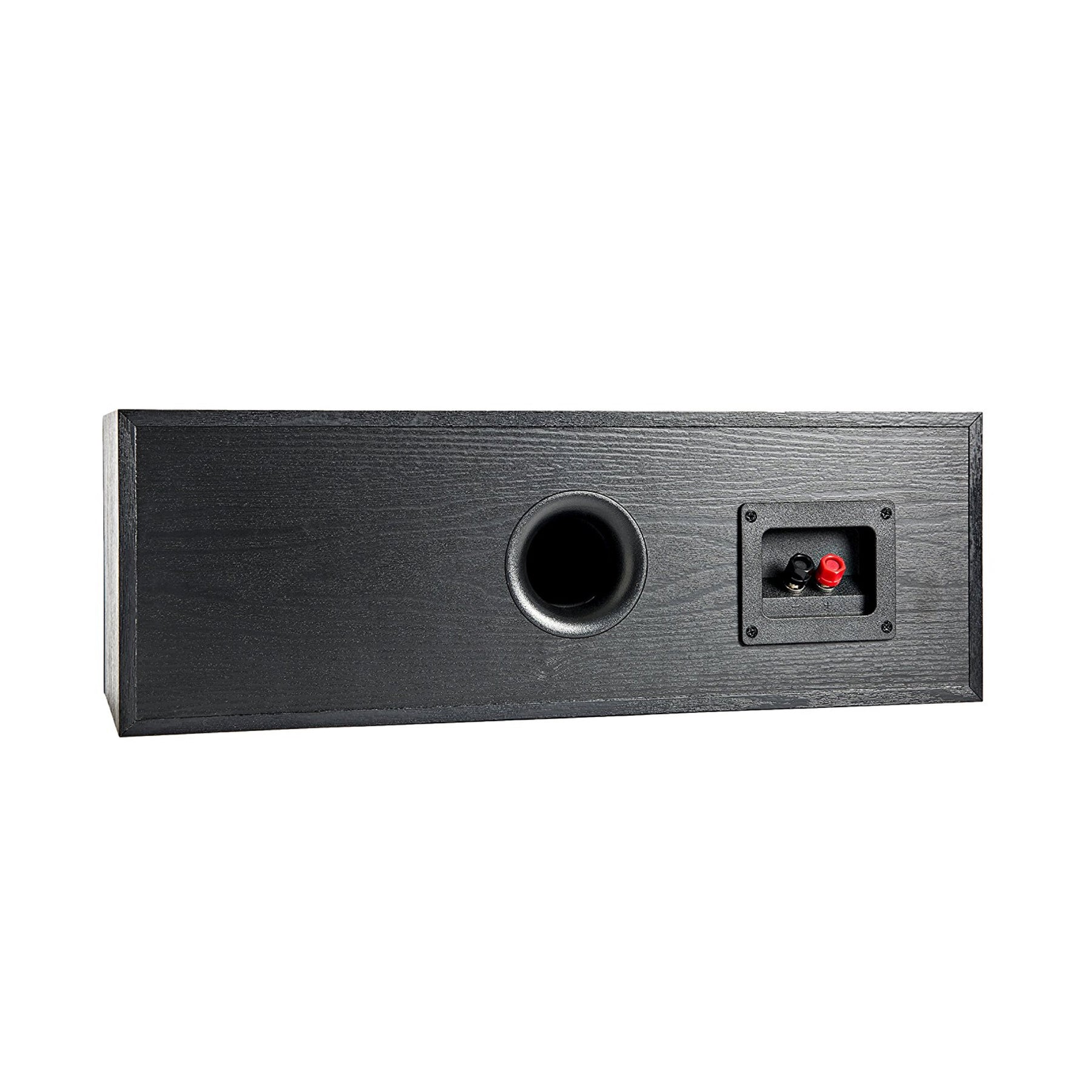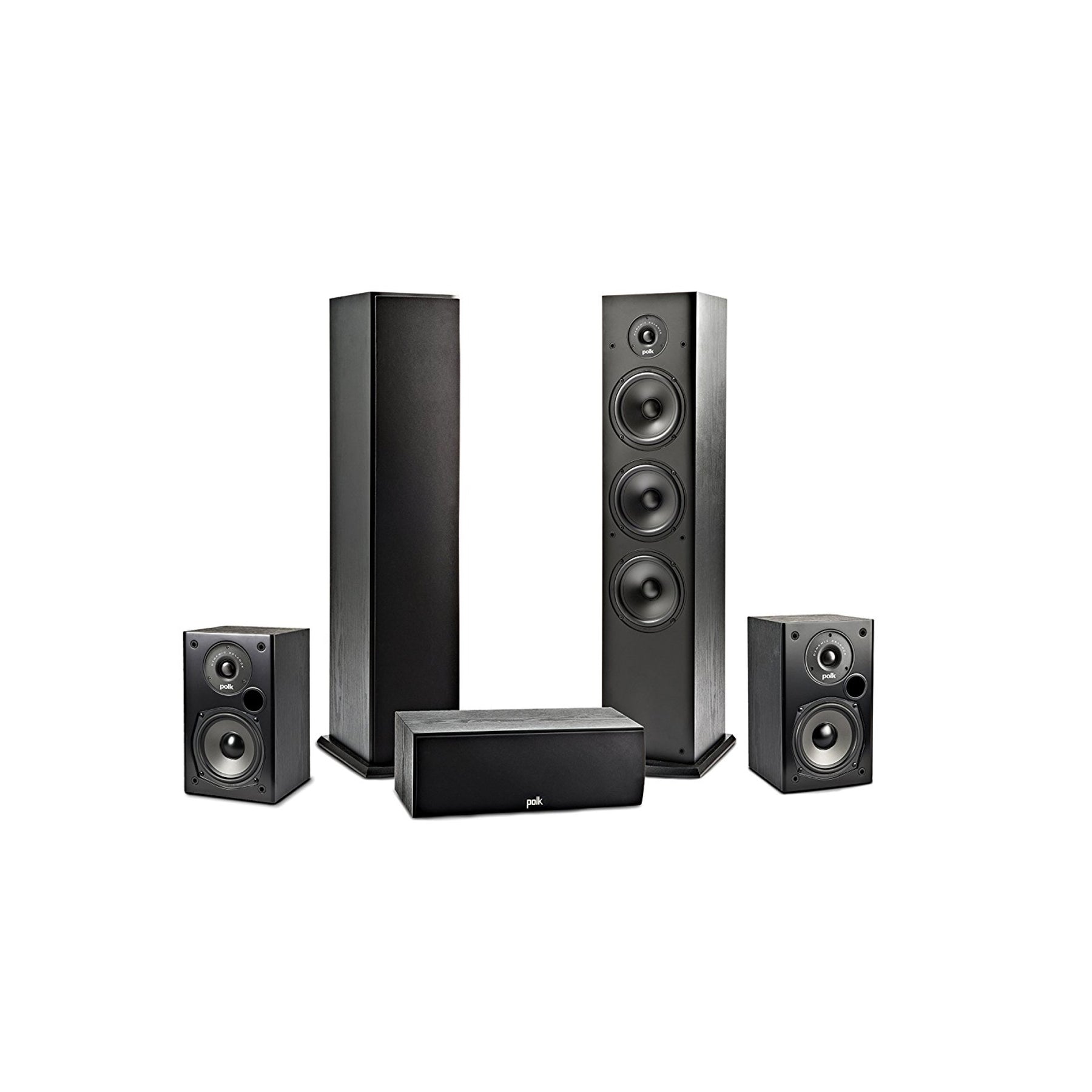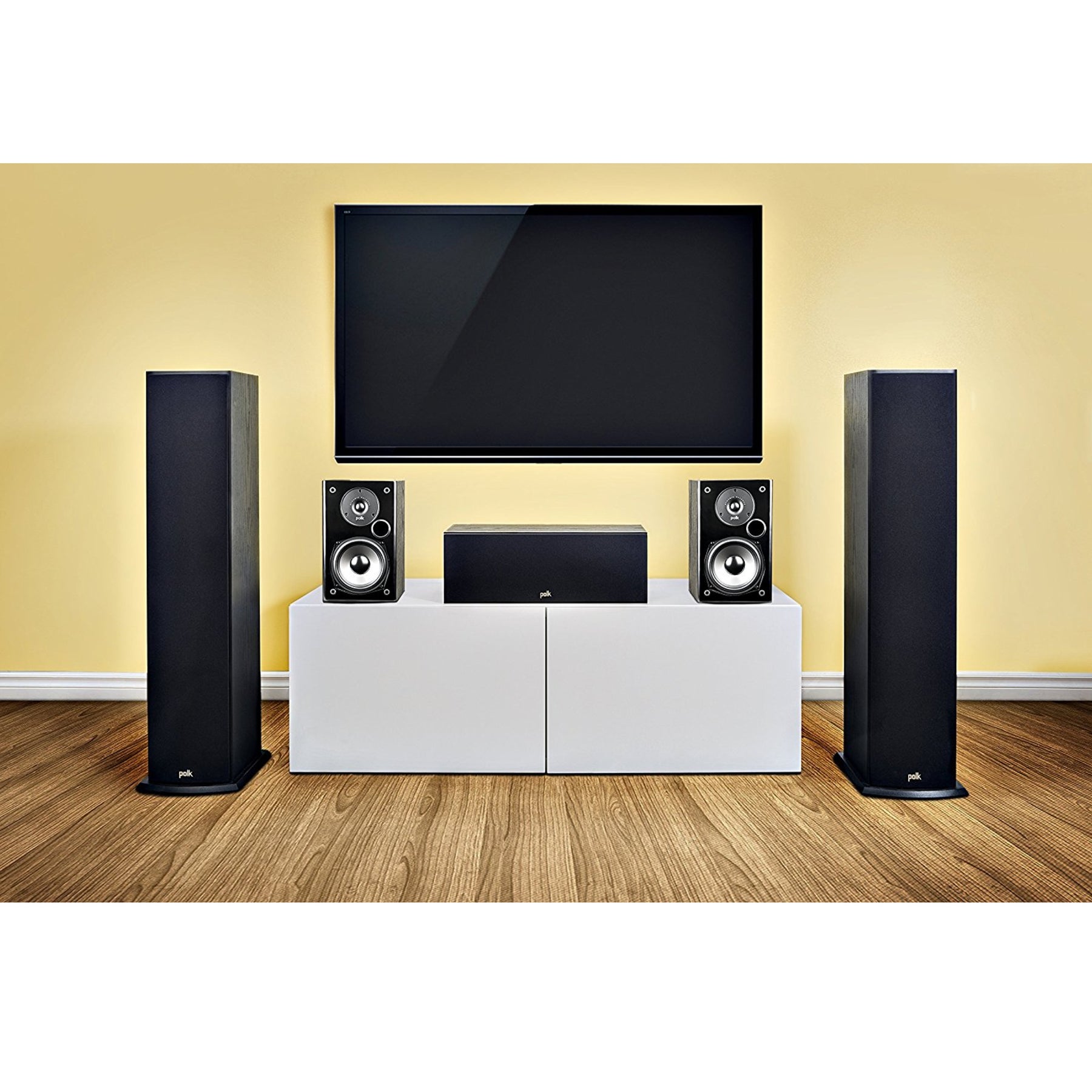 Polk Audio T30 - Centre Speaker
T30 - CENTRE SPEAKER
Handles up to 100W maximum power

For robust, punchy audio

Two 5.25" drivers

With a 1" tweeter ensure a lush soundscape.

Dynamic Balance technology

Along with a wide dispersion delivers sound to a wide area without getting distorted

2-way speaker system

Sounds like 1 source rather than several separate sources

5-way binding posts

Offer simple, secure connectivity

Simple mounting

For speedy installation

38Hz - 24kHz frequency response

Reproduces a wide range of sounds accurately
Every T-Series speaker features premium acoustics, quality construction, easy setup and great value. The T-Series high efficiency design is compatible with most home theatre AV receivers.
Polk Audio's exclusive Dynamic Balance drivers and tweeters for wide response and low distortion.
Wide dispersion drivers and tweeters project sound over a wide area so every listener in a room hears open, "box-less," three dimensional sound.
The T30 is the center channel speaker that puts its overpriced competitors to shame. Since the center channel is the most important speaker in your home audio system, the T30 is the workhorse that delivers crystal-clear dialogue and room-filling theater sound. Put the T30 center channel to the test and you'll hear how it rings true-in price and quality. Don't fret, we'll pat ourselves on the back for you. 
| | |
| --- | --- |
| Model Number | T30 |
| Series | T Series |
| Color | Black |
| Speaker Type | Dual 5.25" 2-Way Center-Channel Loudspeaker |
| Tweeter Material | Silk |
| Woofer Material | Polypropylene |
| Enclosure Type | Vented |
| Speaker Inputs | (1) Pair of Binding Posts - Gold Plated |
| RMS Power | 50 watts |
| Peak Power Handling | 100 watts |
| Nominal Impedance Range | 8 ohms → 6 ohms |
| Sensitivity (1 watt @ 1 meter) | 90 dB |
| Lower and Upper -3dB Limits | 82 Hz → 20,000 Hz |
| Total Frequency Response | 55 Hz → 24,000 Hz |
| Height | 6.5" (16.51 cm) |
| Width | 19" (48.26 cm) |
| Depth | 8.5" (21.59 cm) |
| Weight | 5.2 Kg |
| | |
| --- | --- |
| Model Number | T30 |
| Series | T Series |
| Color | Black |
| Speaker Type | Dual 5.25" 2-Way Center-Channel Loudspeaker |
| Tweeter Material | Silk |
| Woofer Material | Polypropylene |
| Enclosure Type | Vented |
| Speaker Inputs | (1) Pair of Binding Posts - Gold Plated |
| RMS Power | 50 watts |
| Peak Power Handling | 100 watts |
| Nominal Impedance Range | 8 ohms → 6 ohms |
| Sensitivity (1 watt @ 1 meter) | 90 dB |
| Lower and Upper -3dB Limits | 82 Hz → 20,000 Hz |
| Total Frequency Response | 55 Hz → 24,000 Hz |
| Height | 6.5" (16.51 cm) |
| Width | 19" (48.26 cm) |
| Depth | 8.5" (21.59 cm) |
| Weight | 5.2 Kg |