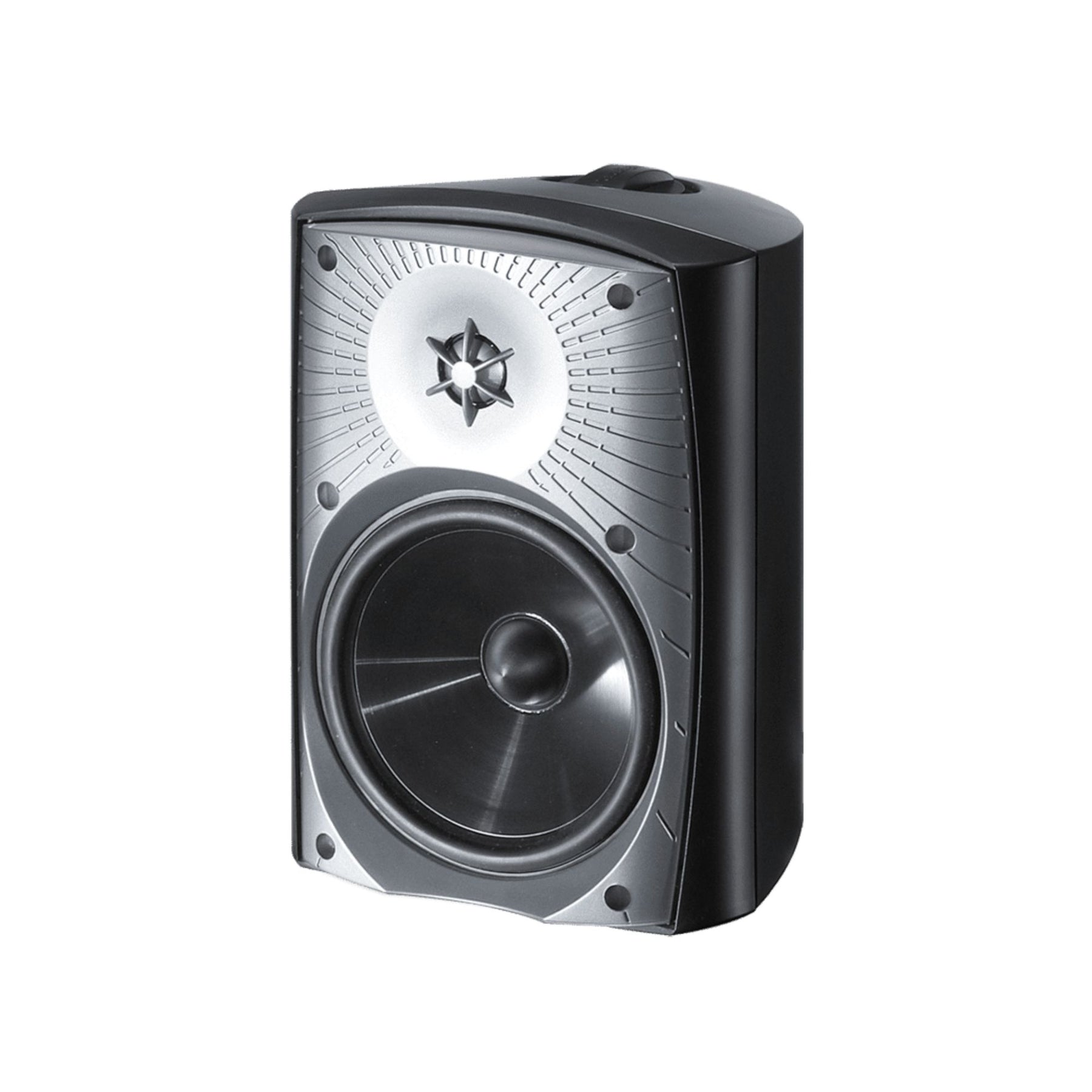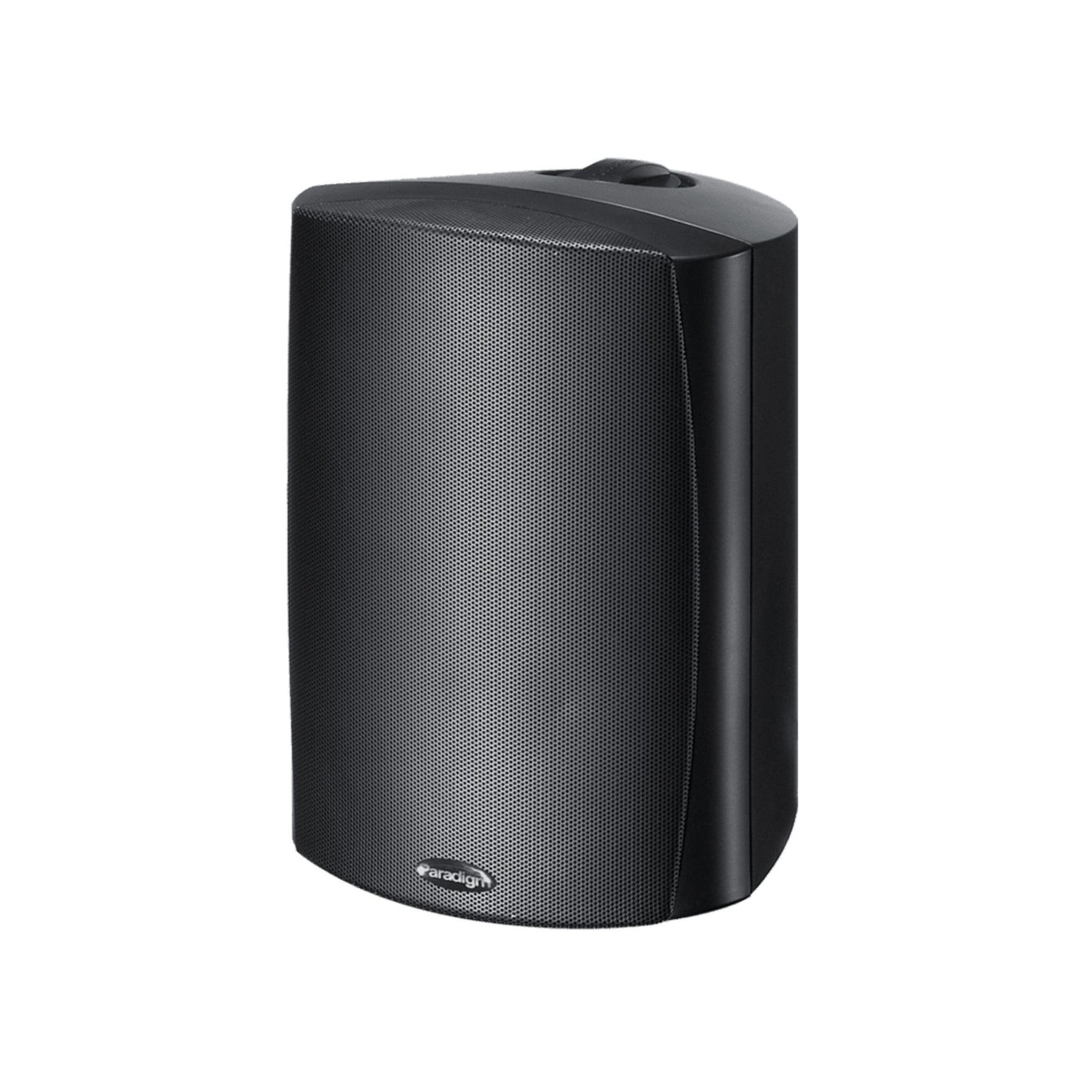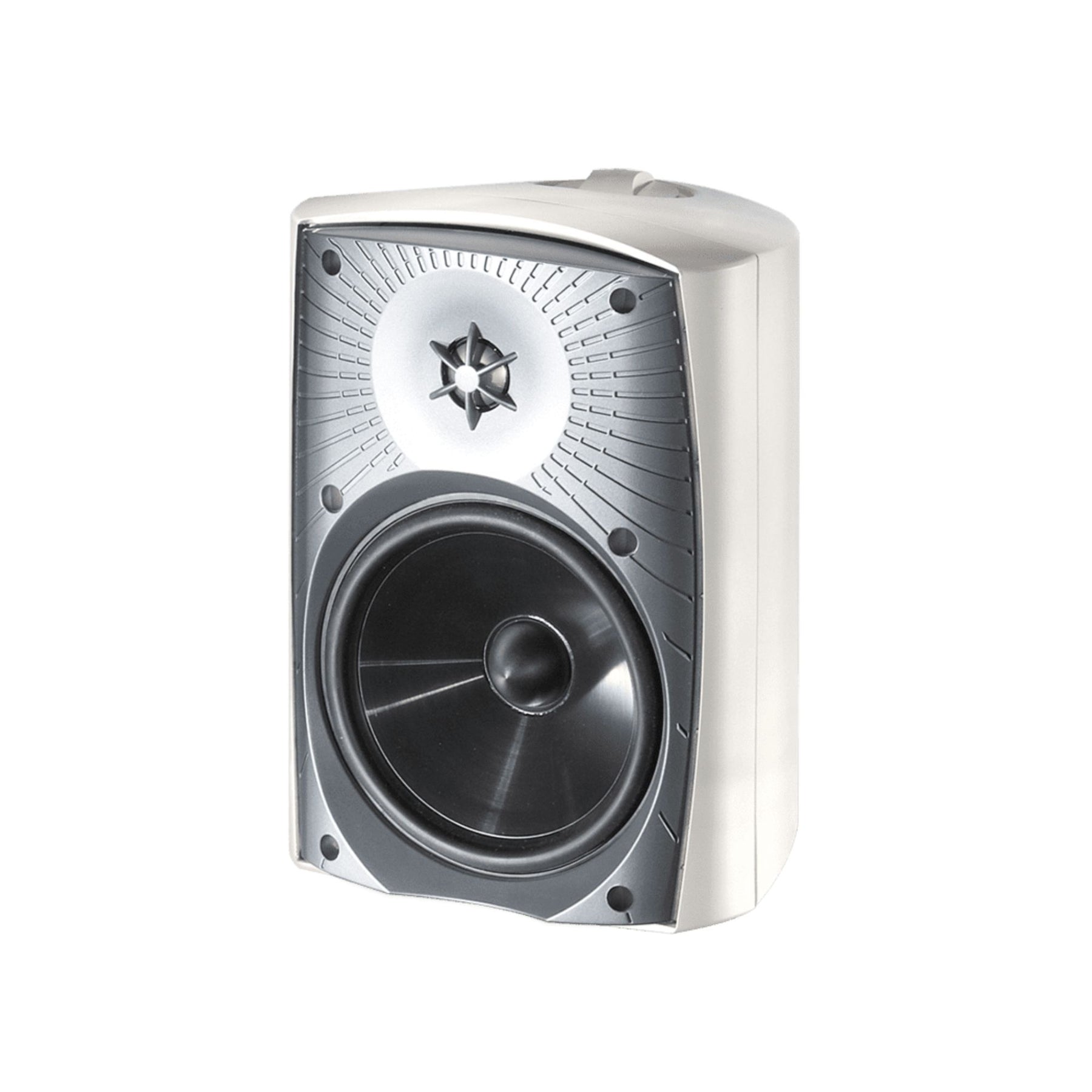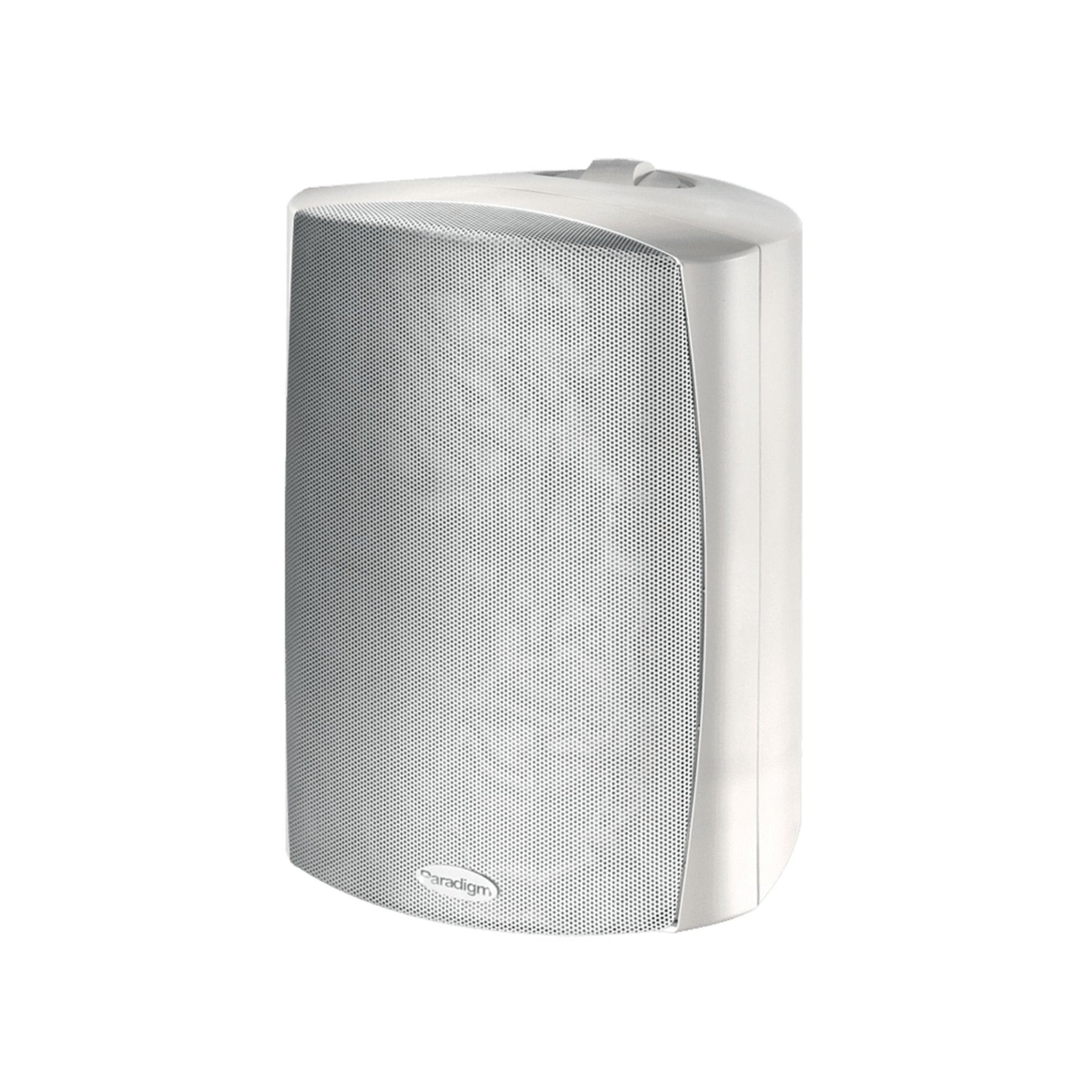 Paradigm Stylus 370 - Outdoor Speaker - Pair
2-driver, 2-way acoustic suspension, weather, water, UV-resistant PolyGlass™ enclosure
Superior PTD™ Pure-Titanium Domes with Unique Controlled WaveGuide™ Faceplates deliver smooth, clear, extended response. Ferro-fluid cooled and damped.
Superior ICP™ Injection-Molded Co-Polymer Polypropylene Cones. Oversized magnets and superior motor structures ensure a very detailed, authentic midrange
Superior PolyGlass™ MineralFilled Reinforced Enclosures. Fully sealed (no ports) for protection against the outdoor environment … even under adverse weather conditions!
Weather, Water, UV-Resistant Aluminum Grilles stainless steel/ brass hardware, gold-plated binding posts and stainless steel/polymer mounting brackets.
BRAVE THE ELEMENTS
When it comes to high-performance outdoor sound, Paradigm has your backyard covered! Contemporary Stylus speakers are an easy, stylish and surprisingly affordable way to bring the Paradigm high-performance sound you enjoy indoors … outdoors. They're weather resistant—so install them outdoors and leave them there
Partnered with the NRC
Paradigm is partnered with Canada's world-renowned NRC in ongoing research to reveal the true nature of sound and human hearing. Findings influence design and performance specs, resulting in a uniquely realistic listening experience, backed by sound science.
| | |
| --- | --- |
| Design | 2-driver, 2-way acoustic suspension, weather, water, UV-resistant PolyGlass™ enclosure |
| Crossover | 3rd-order electro-acoustic at 2.3 kHz |
| Frequency Response On-Axis | ±2 dB from 80 Hz - 20 kHz |
| High Frequency Driver | 25-mm (1 in) PTD™ dome |
| Mid/Bass Frequency Driver | 165-mm (6-1/2 in) ICP™ cone, die-cast chassis |
| Low Frequency Extension | 55 Hz (DIN) |
| Sensitivity Room / Anechoic | 91 dB / |
| Frequency Response 30° Off-Axis | ±2 dB from 80 Hz - 18 kHz |
| Suitable Amplifier Power Range | 15 - 100 watts |
| Maximum Input power | 70 watts |
| Impedance | Compatible with 8 ohms |
| Finishes | Black, White |
| Dimensions HXWXD | 10.75" × 7.598" × 7.375" (27.3cm × 19.3cm × 18.7cm) |
| Weight | 8.8 lbs. (4.0 kg) |
| | |
| --- | --- |
| Design | 2-driver, 2-way acoustic suspension, weather, water, UV-resistant PolyGlass™ enclosure |
| Crossover | 3rd-order electro-acoustic at 2.3 kHz |
| Frequency Response On-Axis | ±2 dB from 80 Hz - 20 kHz |
| High Frequency Driver | 25-mm (1 in) PTD™ dome |
| Mid/Bass Frequency Driver | 165-mm (6-1/2 in) ICP™ cone, die-cast chassis |
| Low Frequency Extension | 55 Hz (DIN) |
| Sensitivity Room / Anechoic | 91 dB / |
| Frequency Response 30° Off-Axis | ±2 dB from 80 Hz - 18 kHz |
| Suitable Amplifier Power Range | 15 - 100 watts |
| Maximum Input power | 70 watts |
| Impedance | Compatible with 8 ohms |
| Finishes | Black, White |
| Dimensions HXWXD | 10.75" × 7.598" × 7.375" (27.3cm × 19.3cm × 18.7cm) |
| Weight | 8.8 lbs. (4.0 kg) |