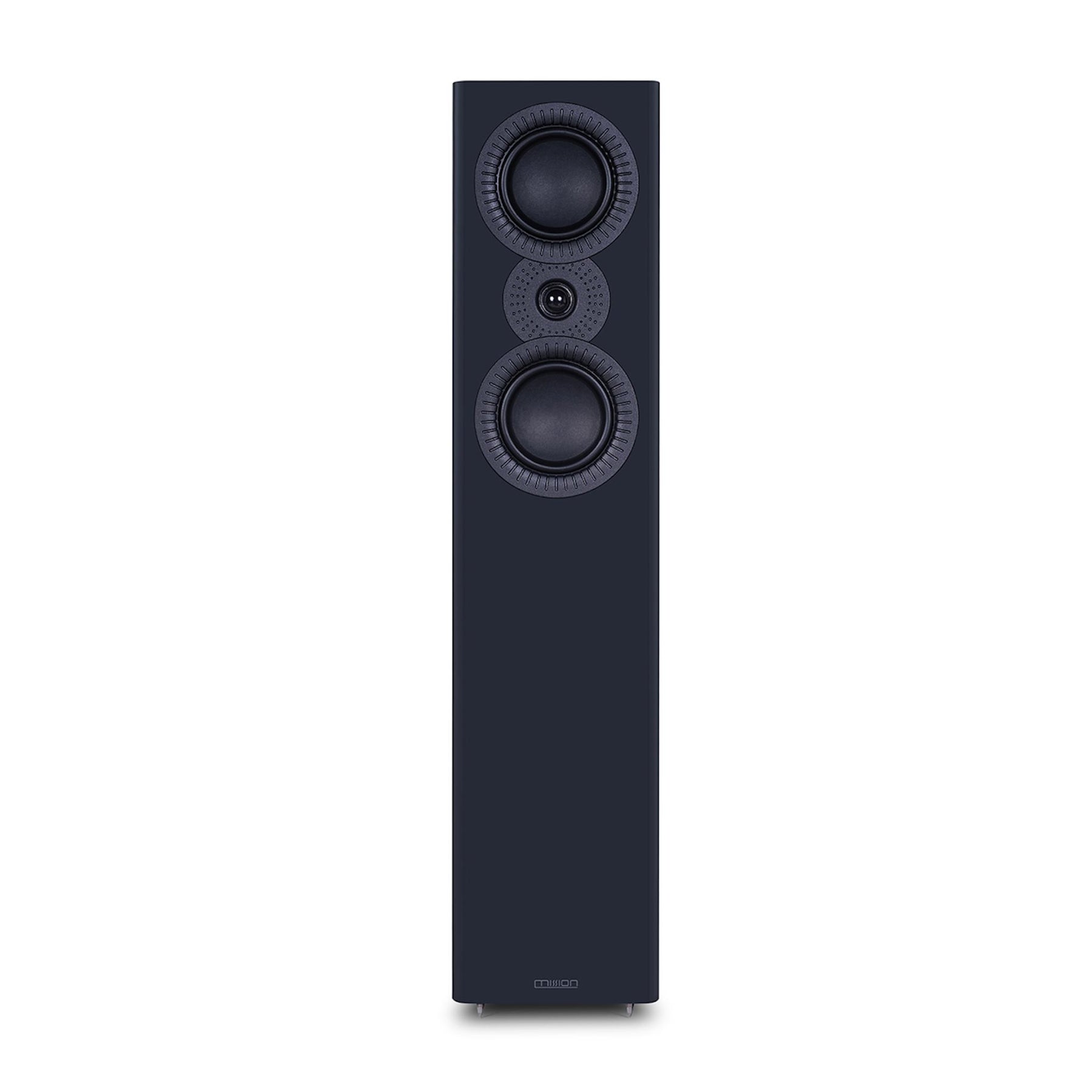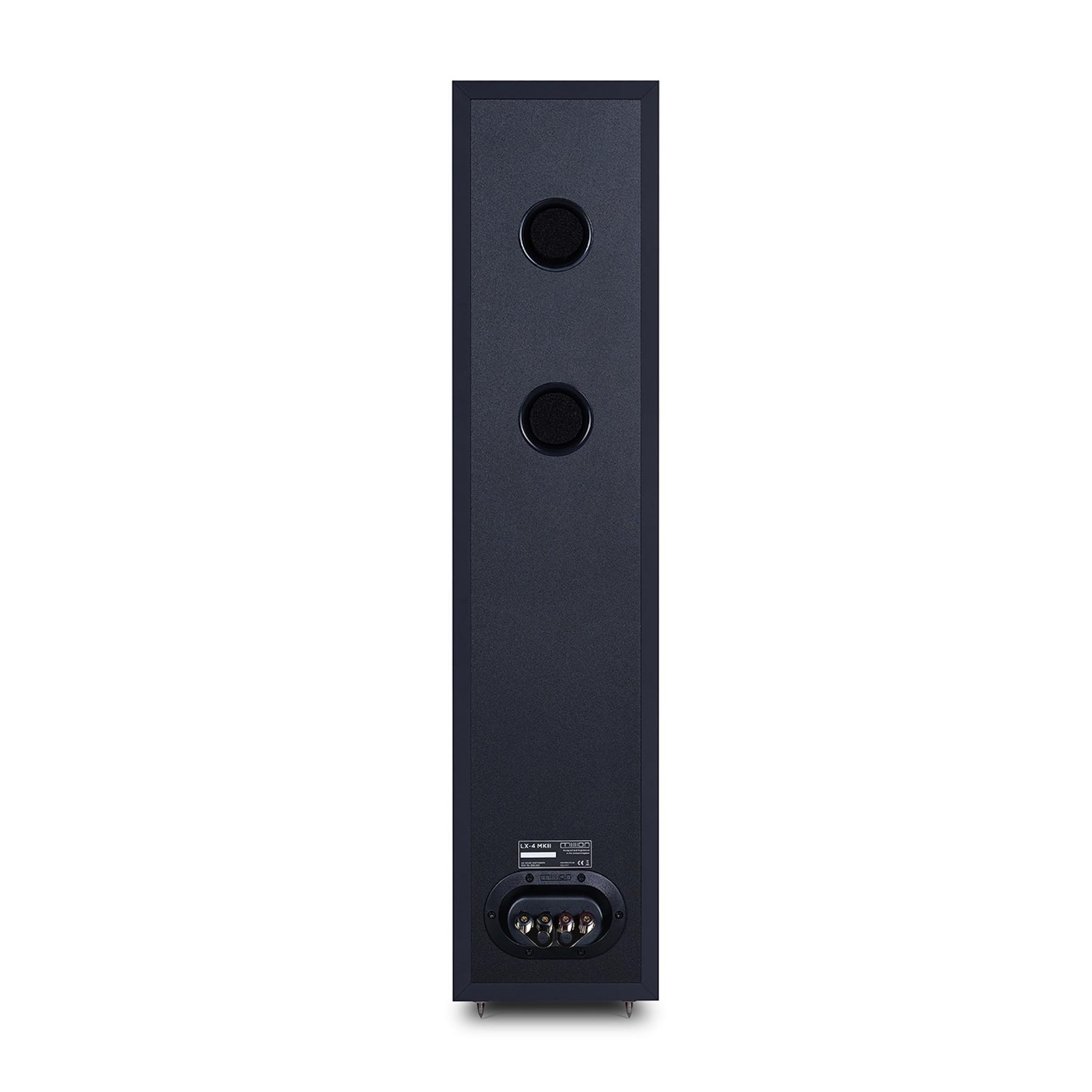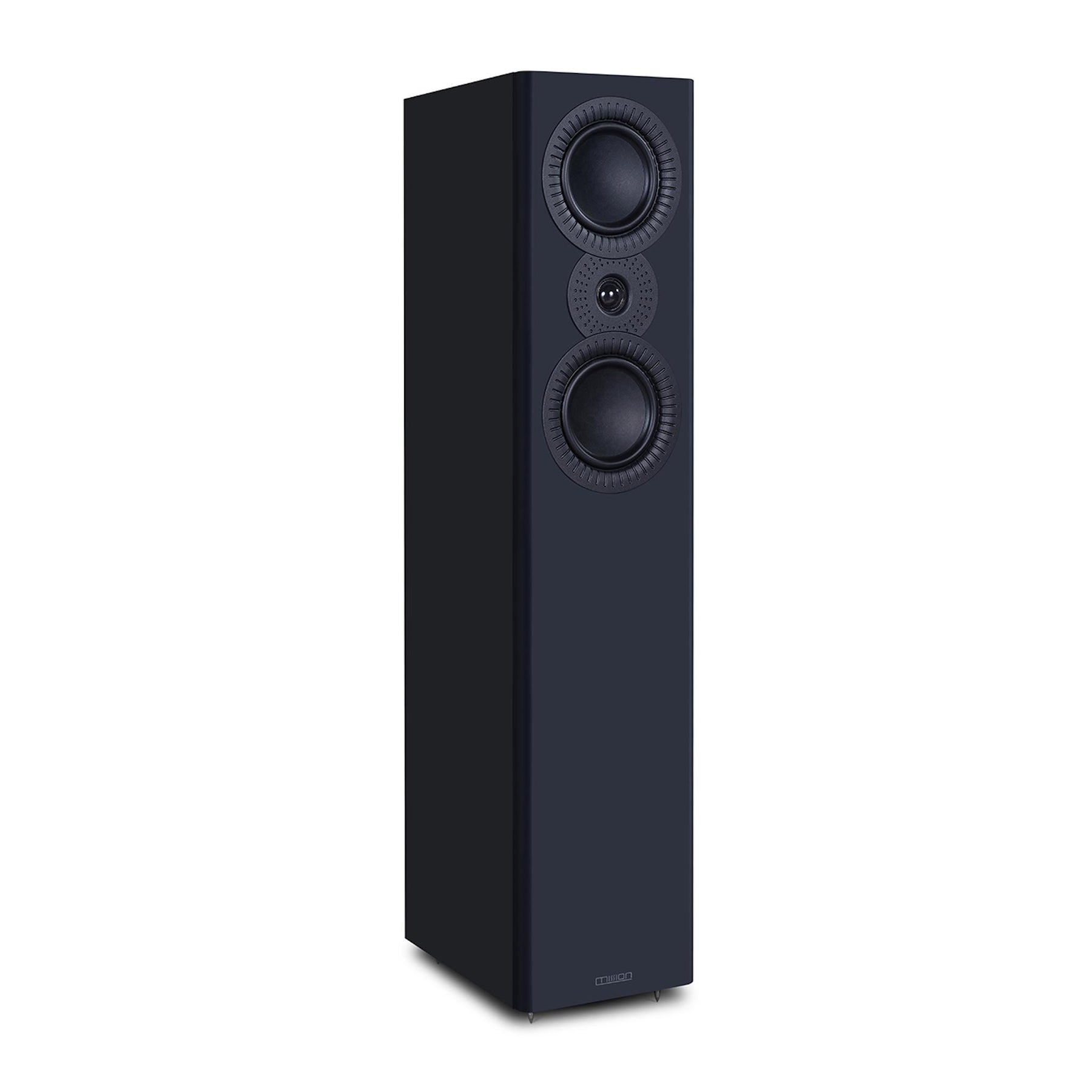 Mission - LX-4 MKII - Floor Standing Speaker - Pair
LX-4 MKII 
The LX MKII Series is the latest in a long line of distinguished Mission loudspeakers, joining the multi-award winning speakers from the mid-level QX Series and the flagship ZX Series. LX MKII maintains the Mission trademark 'Inverted Driver Geometry' design, which means the path length between the drivers is optimised. Unique at this price-point, this arrangement allows the precision-tuned crossover to yield improved transient attack and astonishing detail.
Perfected over hundreds of hours of critical listening by Mission's lead acoustic designer, Peter Comeau, Mission LX MKII utilises trickle-down innovations from the revered ZX series. Improvements in the famous Mission DiaDrive bass unit offer superior control of the low-frequency diaphragm while a refined high-frequency performance and a re-engineered cabinet bracing system further help create a loudspeaker system that outperforms its price-class.
AVStore brings to you the Mission LX-4 MKII floor standing speaker. This speaker features a 2-way speaker design with a pair of 5" woofers and with a 25mm tweeter. The LX-4 MKII is rated at 8 ohm and can handle up to 120 watts of amplification making it a superb bang for the buck tower speaker system.
Continuous Innovation
From over 40 years of British Hi-Fi heritage and experience, LX MKII is a representation of Mission's non-stop pursuit of improvement and excellence.
Advanced New Driver Surrounds and Crossover
One of the critical areas highlighted by the development of Mission ZX and QX models was the use of serrations in the driver surrounds to help scatter interfering reflections from localised surfaces to the dome and cone.
LX MKII now incorporates these serrations into the driver surrounds, adding further finesse to the drive unit outputs and providing a smoother frequency response.
With minor perturbations in the driver response ironed out, the crossover for each model has been optimised to take advantage of the improved performance.
The result is that the LX MKII builds on the winning formula of the LX, both enhancing the clarity of midrange and treble detail and improving the micro-dynamics of the musical performance for an even more thrilling listener experience.
Inverted Geometry Drive Design
Mission's classic IDG (Inverted Driver Geometry) driver format positions the high frequency below the bass / midrange driver meaning the length of path is equalised so the sound waves coincide at the listener's head height. A proprietary principle that improves 'time alignment' and thus transient performance in Mission speakers.
A New Start, With a New Finish
Standout new finish options follow the Mission mantra of fusing Hi-Fi heritage with contemporary design.
LX MKII is the epitome of affordable high-end audio, harnessing materials, techniques and technologies that you would only expect to find in other speakers costing many times the price.
Whatever your choice of music, LX MKII will reproduce it with outstanding accuracy, detailing and realism, embodying Mission's traditional adage since the 1970s.
| | |
| --- | --- |
| General description | 2-way floorstanding speaker |
| Enclosure type | bass reflex |
| Bass driver | 5"(130mm) composite fibre x2 |
| Treble driver | 25mm microfibre dome |
| AV shield | No |
| Sensitivity (2.83V @ 1m) | 89dB |
| Recommended amplifier power | 30-120W |
| Peak SPL | 105dB |
| Nominal impedance | 8Ω Compatible |
| Minimum impedance | 4.3Ω |
| Frequency response (+/-3dB) | 45Hz ~ 20kHz |
| Bass extension(-6dB) | 40Hz |
| Crossover frequency | 3.0kHz |
| Cabinet Volume (in litres) | 29L |
| Height (on plinth) | (900+20)mm |
| Width | 200mm |
| Depth (with terminals) | (265+8)mm |
| Carton size | 385 x 315 x1015mm |
| Net weight | 15.5kgs |
| | |
| --- | --- |
| General description | 2-way floorstanding speaker |
| Enclosure type | bass reflex |
| Bass driver | 5"(130mm) composite fibre x2 |
| Treble driver | 25mm microfibre dome |
| AV shield | No |
| Sensitivity (2.83V @ 1m) | 89dB |
| Recommended amplifier power | 30-120W |
| Peak SPL | 105dB |
| Nominal impedance | 8Ω Compatible |
| Minimum impedance | 4.3Ω |
| Frequency response (+/-3dB) | 45Hz ~ 20kHz |
| Bass extension(-6dB) | 40Hz |
| Crossover frequency | 3.0kHz |
| Cabinet Volume (in litres) | 29L |
| Height (on plinth) | (900+20)mm |
| Width | 200mm |
| Depth (with terminals) | (265+8)mm |
| Carton size | 385 x 315 x1015mm |
| Net weight | 15.5kgs |