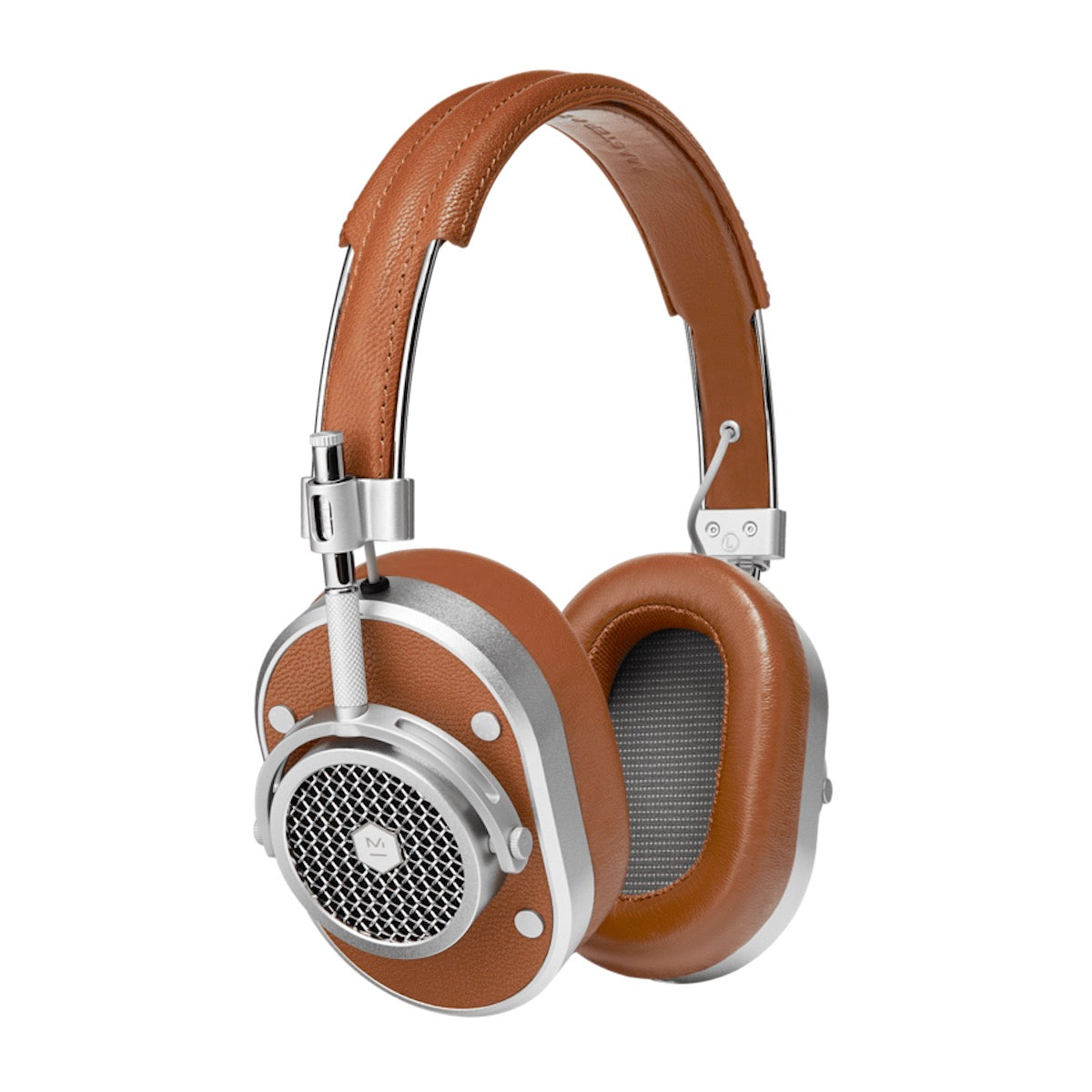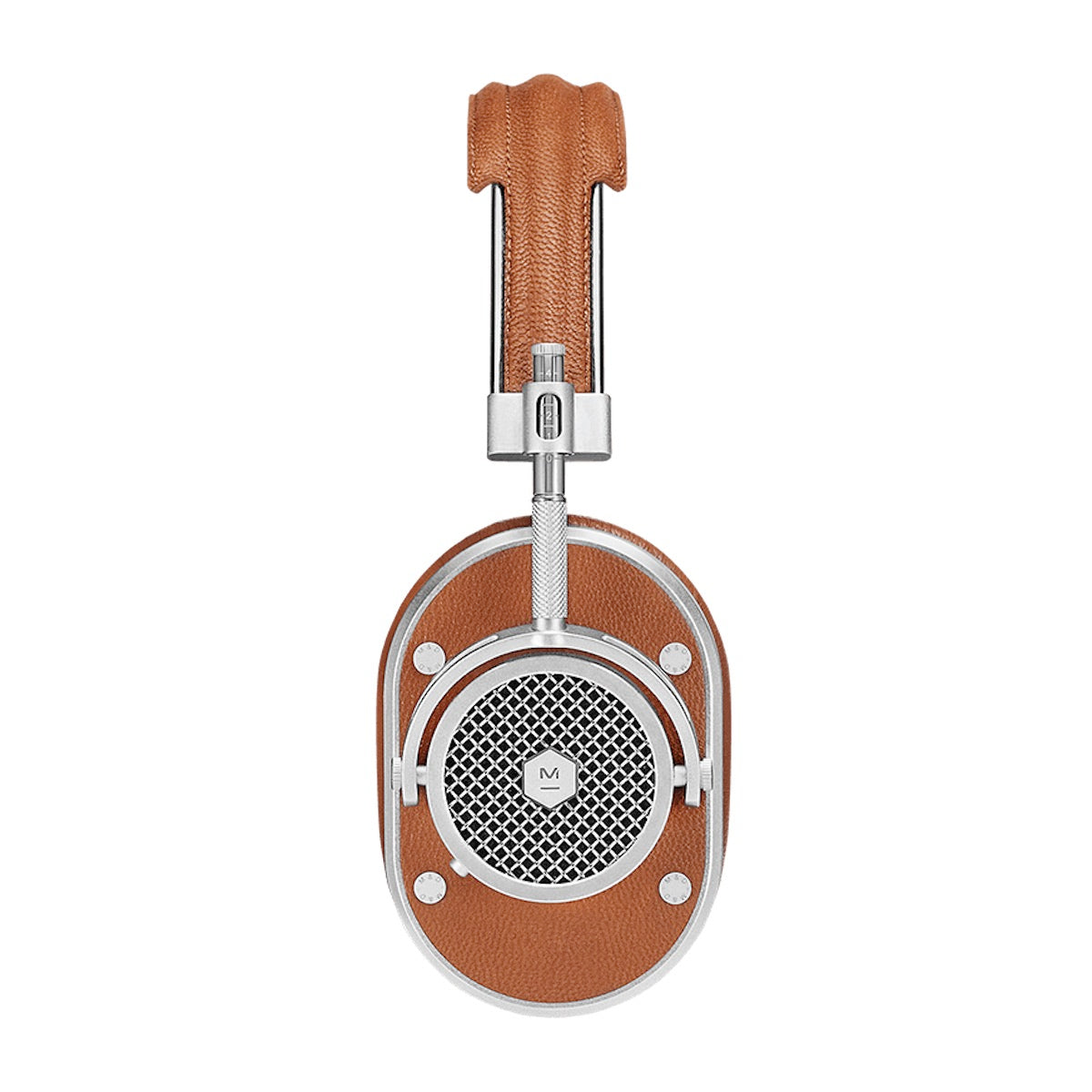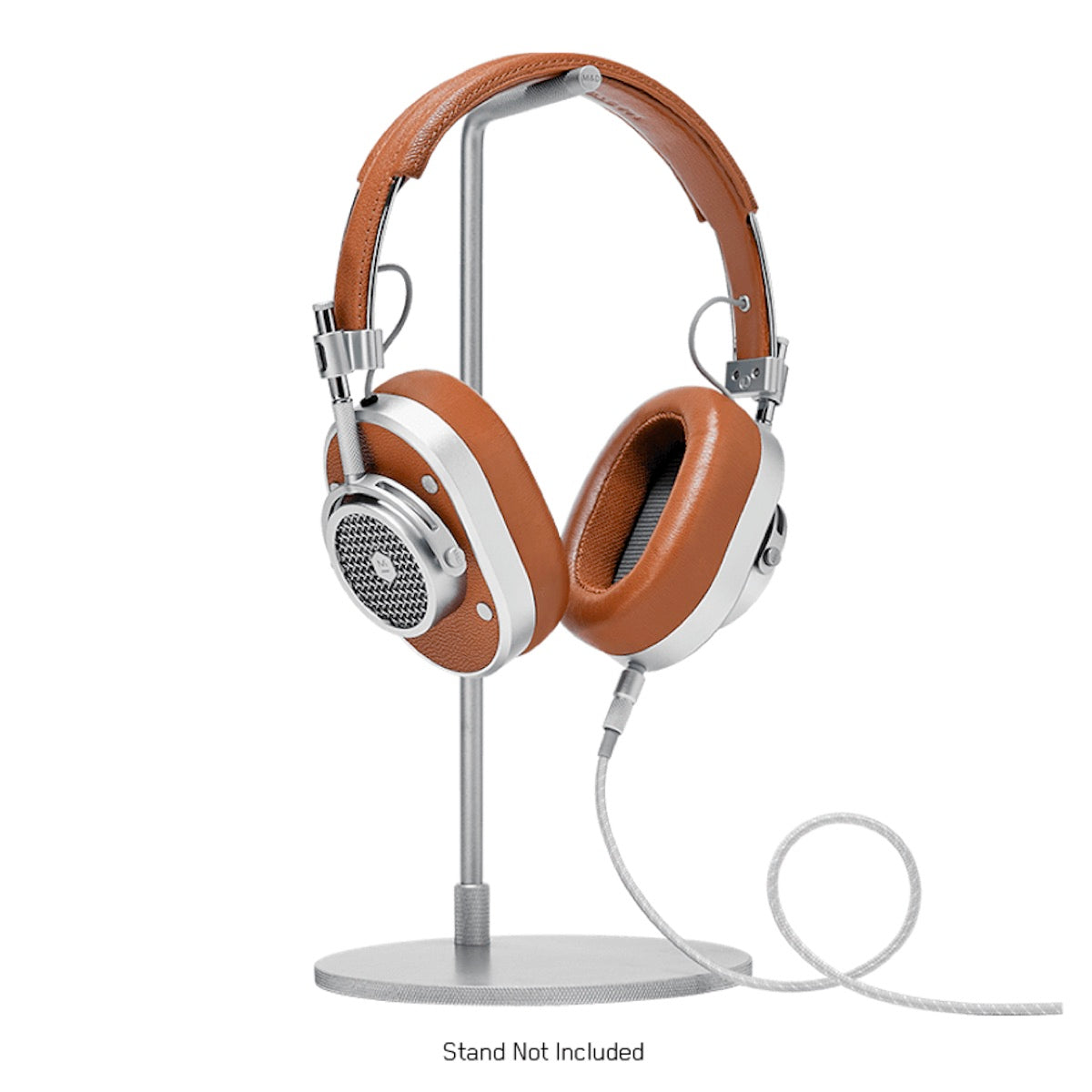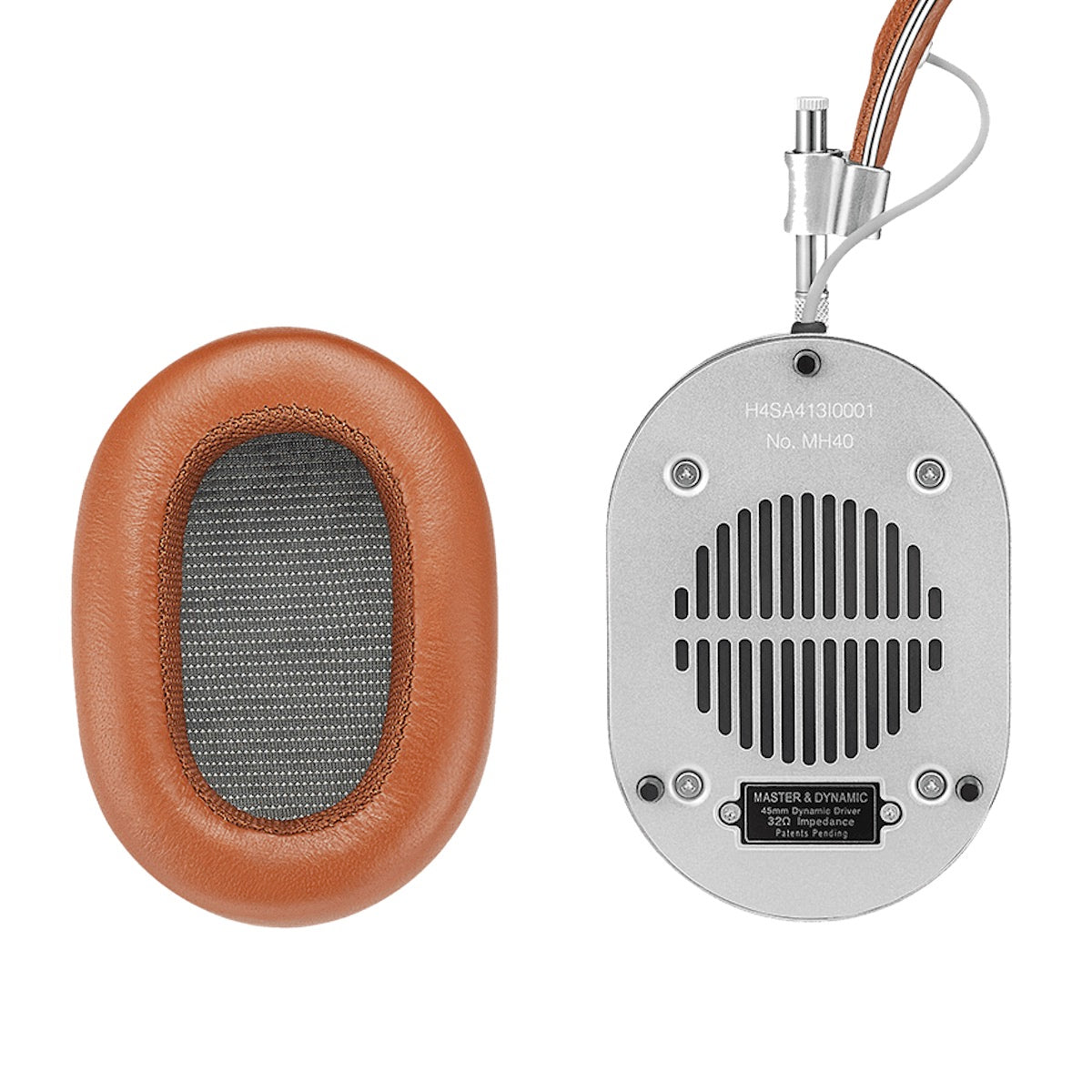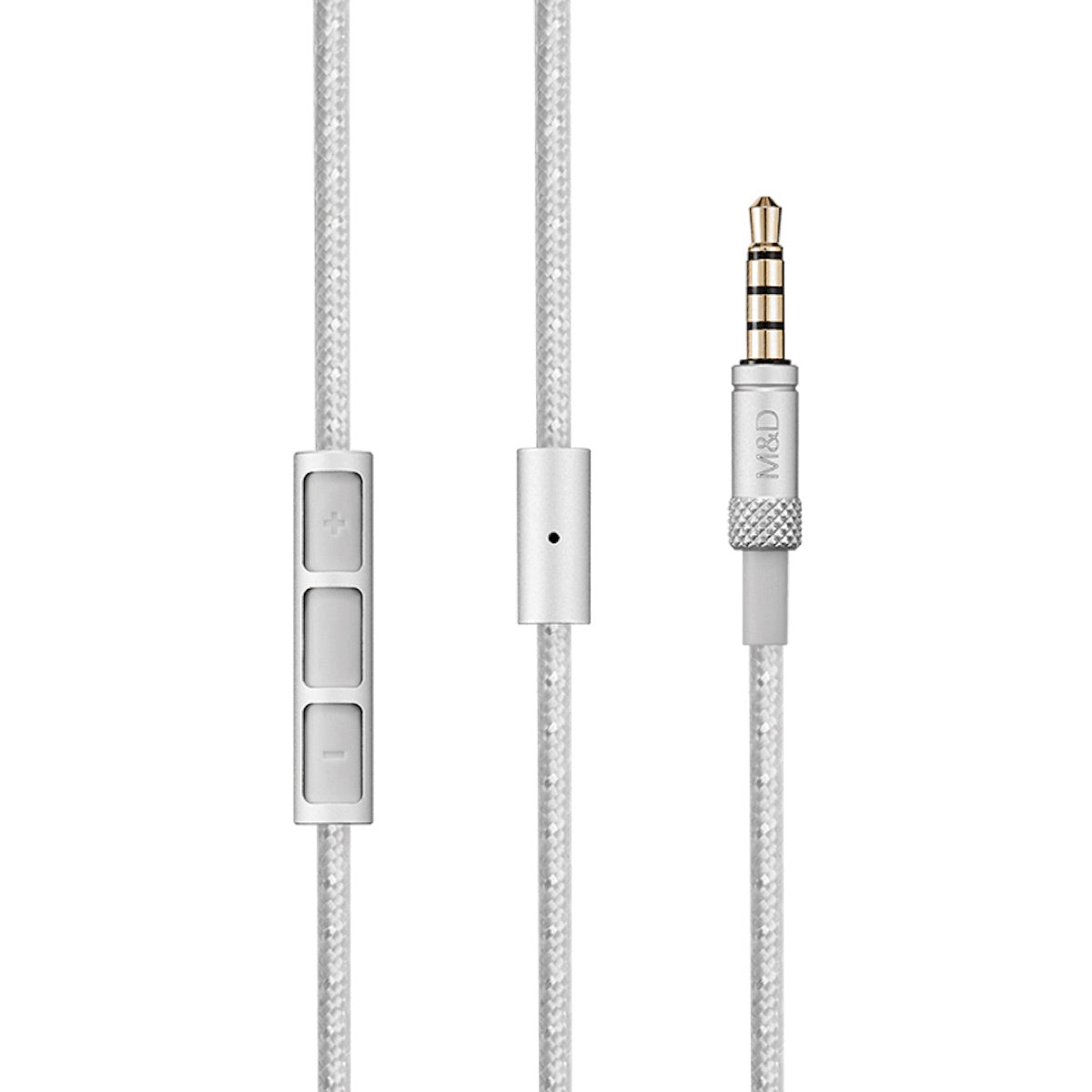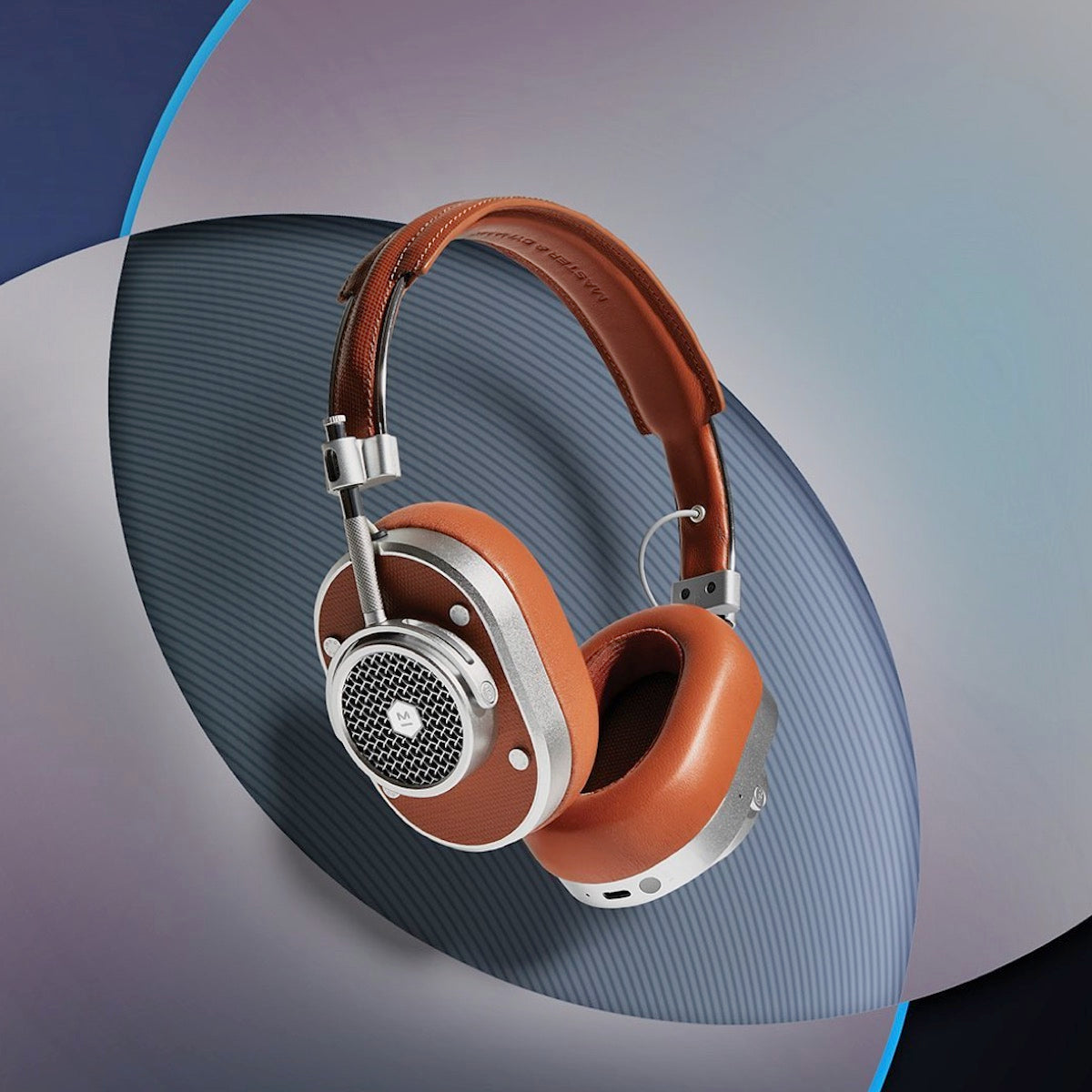 Master & Dynamic MH40 - Over-Ear Headphones
MH40
Built with only the finest materials and tuned to provide a rich, warm sound, our original thinking caps are tools to help focus, inspire and transport your mind.

FORGED
Aluminum Body
Built for decades of use.
METAL
Mute Button
Easily accessible: press to mute; press again to unmute.
CUSTOM
Neodymium Drivers
45mm Neodymium High-Performance Drivers.
GENUINE
Lambskin Ear Pads
Memory foam, wrapped in lambskin, providing superior comfort and breathability, removable for cleaning or replacement. 
Model

MH40

Dimensions

200mm x 185mm x 50mm

Drivers

45mm Neodymium

Weight

360g

Materials

Cowhide x lambskin leather, stainless steel, aluminum, detachable woven cable

Impedance

32 ohms

Apple Compatibility

The remote and mic are supported only by iPhone 3GS or later, iPad, iPod touch (2nd generation or later), iPod classic (120GB, 160GB), and iPod nano (4th generation or later). The remote is supported by iPod shuffle (3rd generation or later). Audio is supported by all iPad and iPod models.

Cable

Detachable 1.25m Cable with Remote and Mic

2.00m Standard Cable

Dual Audio Jacks

For Shared Listening

Ear Coupling

Circum-aural

Microphone Type

Omni-directional

Ear Pads

Detachable lambskin memory foam
Model

MH40

Dimensions

200mm x 185mm x 50mm

Drivers

45mm Neodymium

Weight

360g

Materials

Cowhide x lambskin leather, stainless steel, aluminum, detachable woven cable

Impedance

32 ohms

Apple Compatibility

The remote and mic are supported only by iPhone 3GS or later, iPad, iPod touch (2nd generation or later), iPod classic (120GB, 160GB), and iPod nano (4th generation or later). The remote is supported by iPod shuffle (3rd generation or later). Audio is supported by all iPad and iPod models.

Cable

Detachable 1.25m Cable with Remote and Mic

2.00m Standard Cable

Dual Audio Jacks

For Shared Listening

Ear Coupling

Circum-aural

Microphone Type

Omni-directional

Ear Pads

Detachable lambskin memory foam