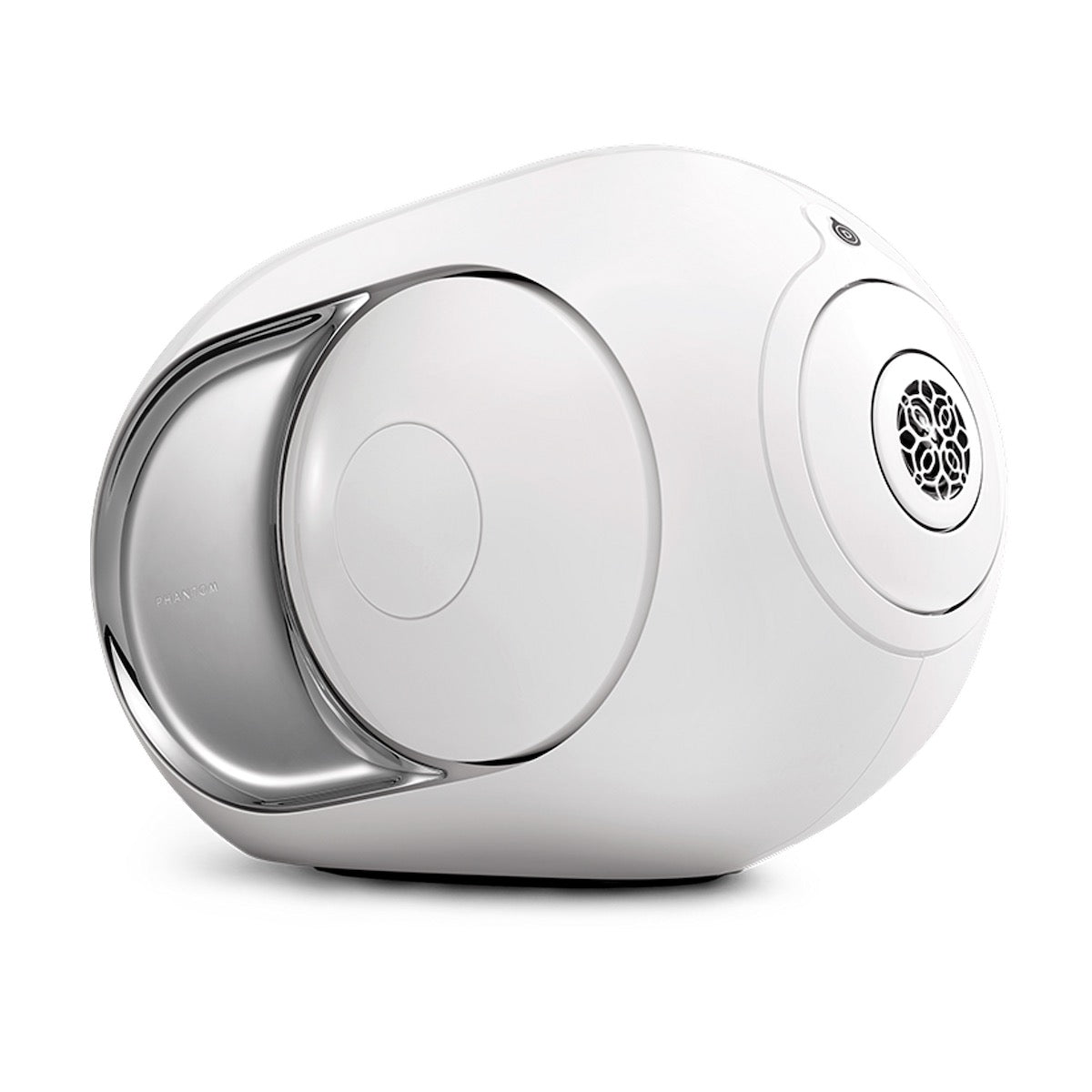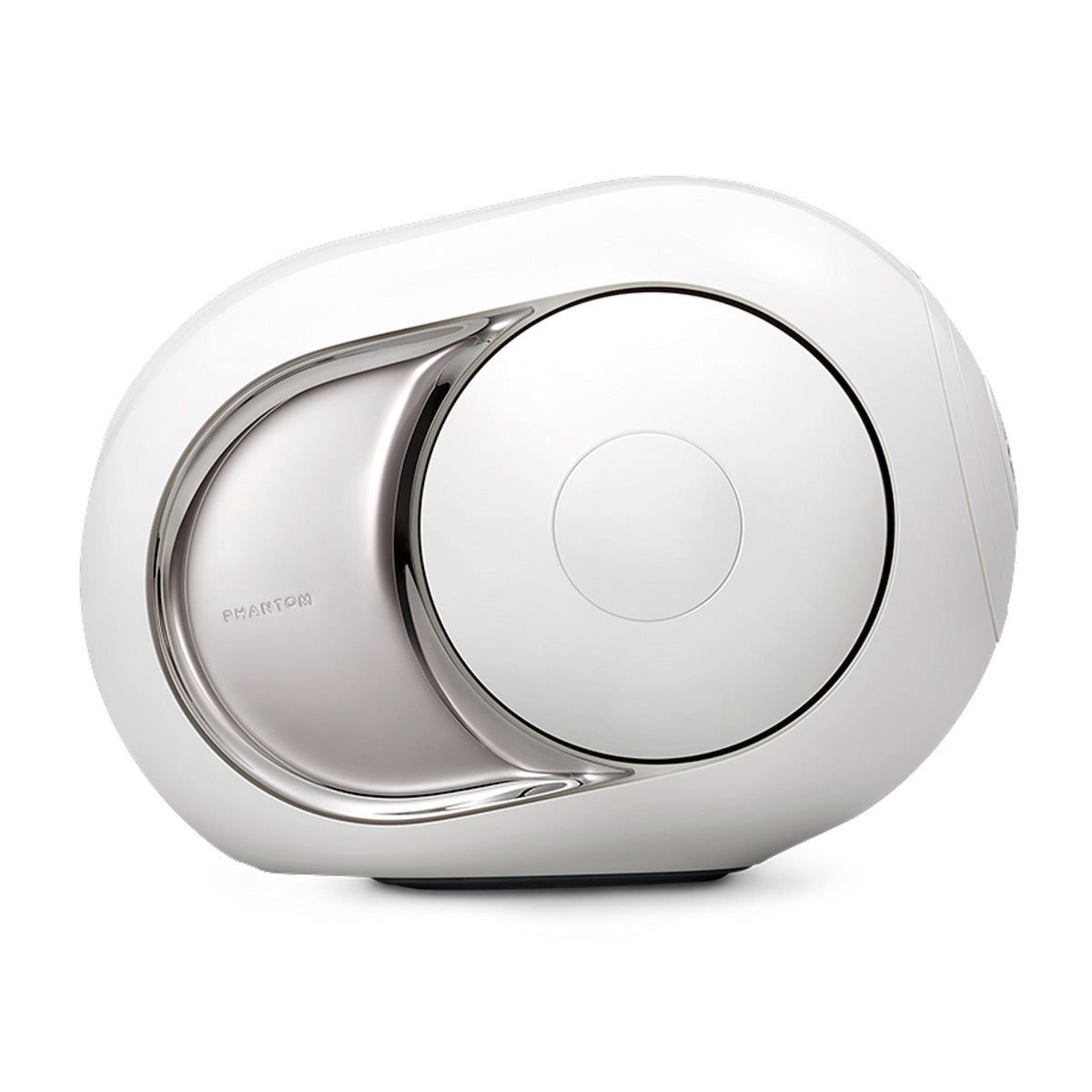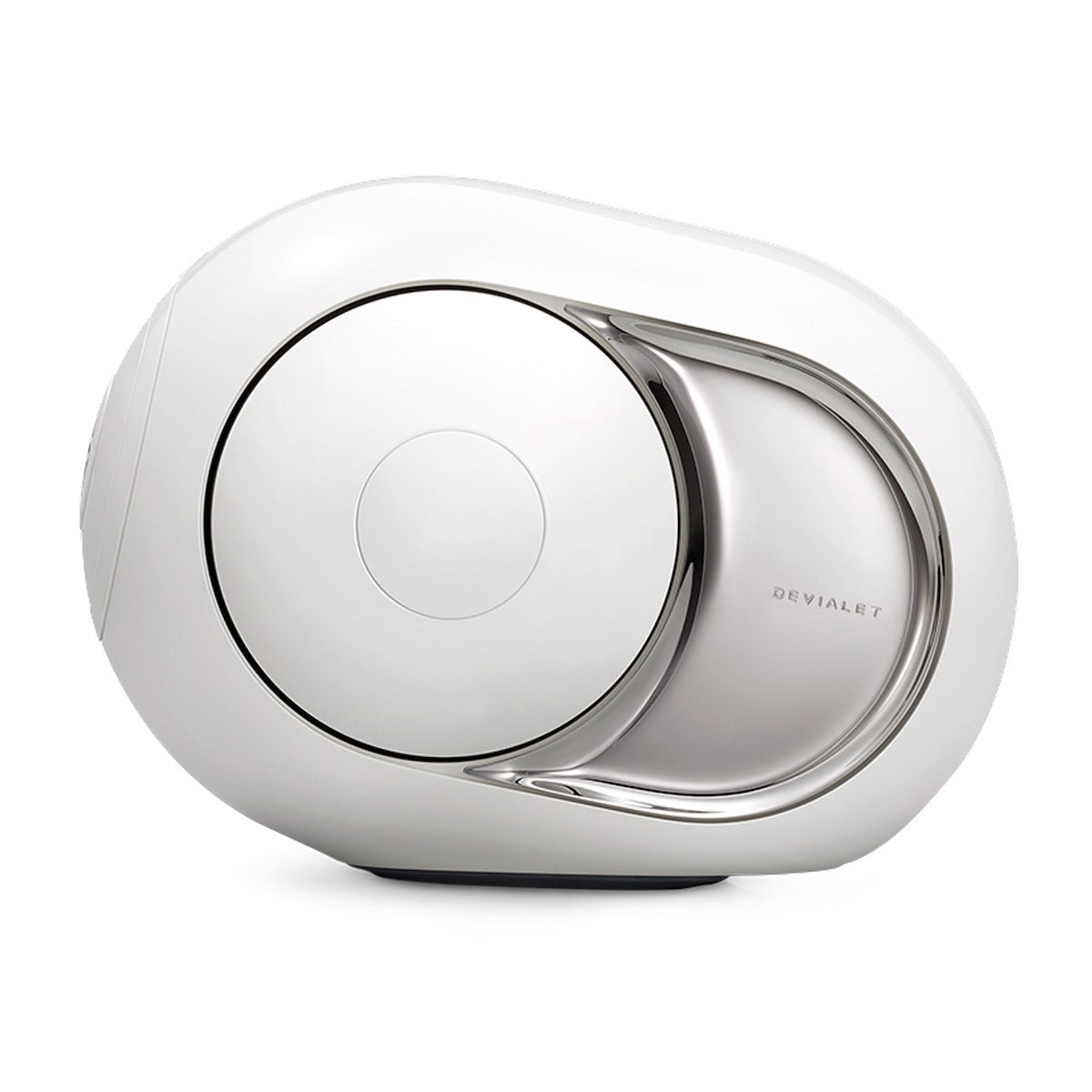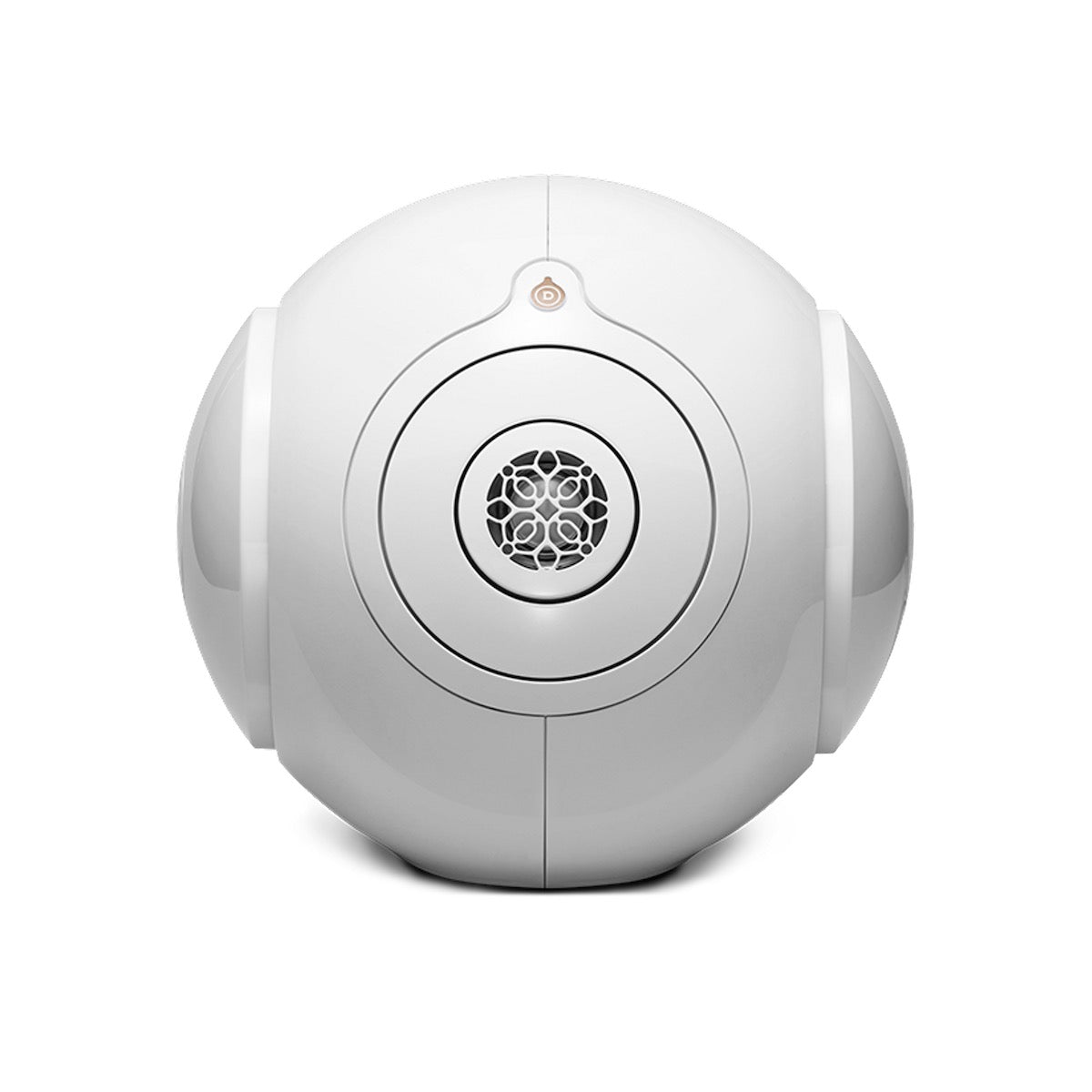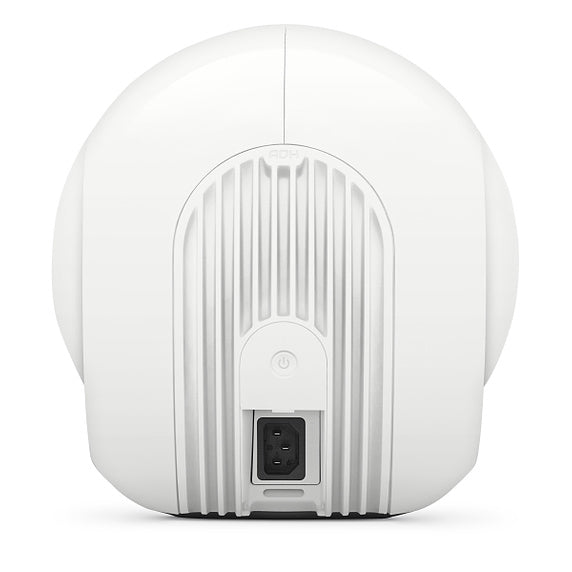 CLASSIC PHANTOM
Fusing analog and digital technologies, Phantom delivers peak sound performance, with no saturation, no distortion, and no background noise. With power, clarity and precision unlike anything you've heard before, Phantom obliterates all existing audio systems. This is not a speaker. This is Phantom. The best sound in the world.
108 patents. 12 kilos of high-end technology. 60 kilos of thrust force behind the lateral woofers. 174dB of internal acoustic pressure. That's rocket launch level! Experience your music with the most extreme power, clarity and precision ever achieved. Breathtaking.
Synchronisation
Phantom synchronisation via Wi-Fi, Ethernet or PLC.
Apps
Spark (Windows 7+, Mac OSX 10.12+, iOS 10+, Android 5+), Remote (iOS).
Available Services Via WiFi Using Devialet Spark App
Local Music, Deezer, Spotify, Qobuz, Tidal, Web Radios, Live on Phantom.
Audio Formats
HE-AAC (V1), AAC (16 to 320 kbit/s), WMA (16 bit), MP3 (16 to 320 kbit/s), MP3 VBR, Apple Lossless, AIFF and WAV, FLAC, OGG, VORBIS.
Connectivity
Airplay

UPnP Renderer

Bluetooth : A2D and AVRCP profiles, aptX, AAC, SBC audio codecs

Spotify Connect

Proprietary Network Wi-Fi Dual-band (a/b/g/n 2.4 GHz & 5 GHz)

Ethernet RJ-45 10/100/1000 Mbps (Gigabit)

CPL Homeplug AV2

Toslink optical input (TV, CD player, Blu-Ray, video games console…)
Sound Pressure Level

101 dB SPL at 1 meter

Amplification Power

2000 W peak

Amplification Performances (*Total Harmonic Distortion + Noise)

THD+N* : 0.0005% | Saturation : 0 | Background Noise 0 dB SPL at 50 cm (-15,5 dB SPL at 3m)

Acoustical Performance

Bandwith: 16Hz to 25kHz (@-6dB) Accuracy in frequency response : ± 2dB from 20Hz to 20kHz

Technologies

 

ADH2®; SAM®; HBI®; EVO®; ACE®

Loudspeakers

Aluminium Tweeter driver

Aluminium Medium driver

Aluminium Bass drivers

Digital to Analog Converter

Devialet DAC embedded in ADH2® intelligence

24bits/192kHz

THD: -112dB

Processor

ARM Cortex-A9 MPCore 800MHz dual-core processor | hard IP | FPGA in a unique System-On-Chip (SoC) Cyclone V 512MB DDR3 memory

Materials

Composite body | Internal skin: glass fiber filled polycabonate | External skin: ABS | Aluminum central core

Colour and Finish

Body: white RAL 9016 | Polished stainless steel sides | White RAL 9016 dome drivers

Dimensions (W x H x D)

253 mm x 255 mm x 343 mm

Weight

11.4 kg

Power Supply

IEC 90-240 V~50/60Hz
Sound Pressure Level

101 dB SPL at 1 meter

Amplification Power

2000 W peak

Amplification Performances (*Total Harmonic Distortion + Noise)

THD+N* : 0.0005% | Saturation : 0 | Background Noise 0 dB SPL at 50 cm (-15,5 dB SPL at 3m)

Acoustical Performance

Bandwith: 16Hz to 25kHz (@-6dB) Accuracy in frequency response : ± 2dB from 20Hz to 20kHz

Technologies

 

ADH2®; SAM®; HBI®; EVO®; ACE®

Loudspeakers

Aluminium Tweeter driver

Aluminium Medium driver

Aluminium Bass drivers

Digital to Analog Converter

Devialet DAC embedded in ADH2® intelligence

24bits/192kHz

THD: -112dB

Processor

ARM Cortex-A9 MPCore 800MHz dual-core processor | hard IP | FPGA in a unique System-On-Chip (SoC) Cyclone V 512MB DDR3 memory

Materials

Composite body | Internal skin: glass fiber filled polycabonate | External skin: ABS | Aluminum central core

Colour and Finish

Body: white RAL 9016 | Polished stainless steel sides | White RAL 9016 dome drivers

Dimensions (W x H x D)

253 mm x 255 mm x 343 mm

Weight

11.4 kg

Power Supply

IEC 90-240 V~50/60Hz