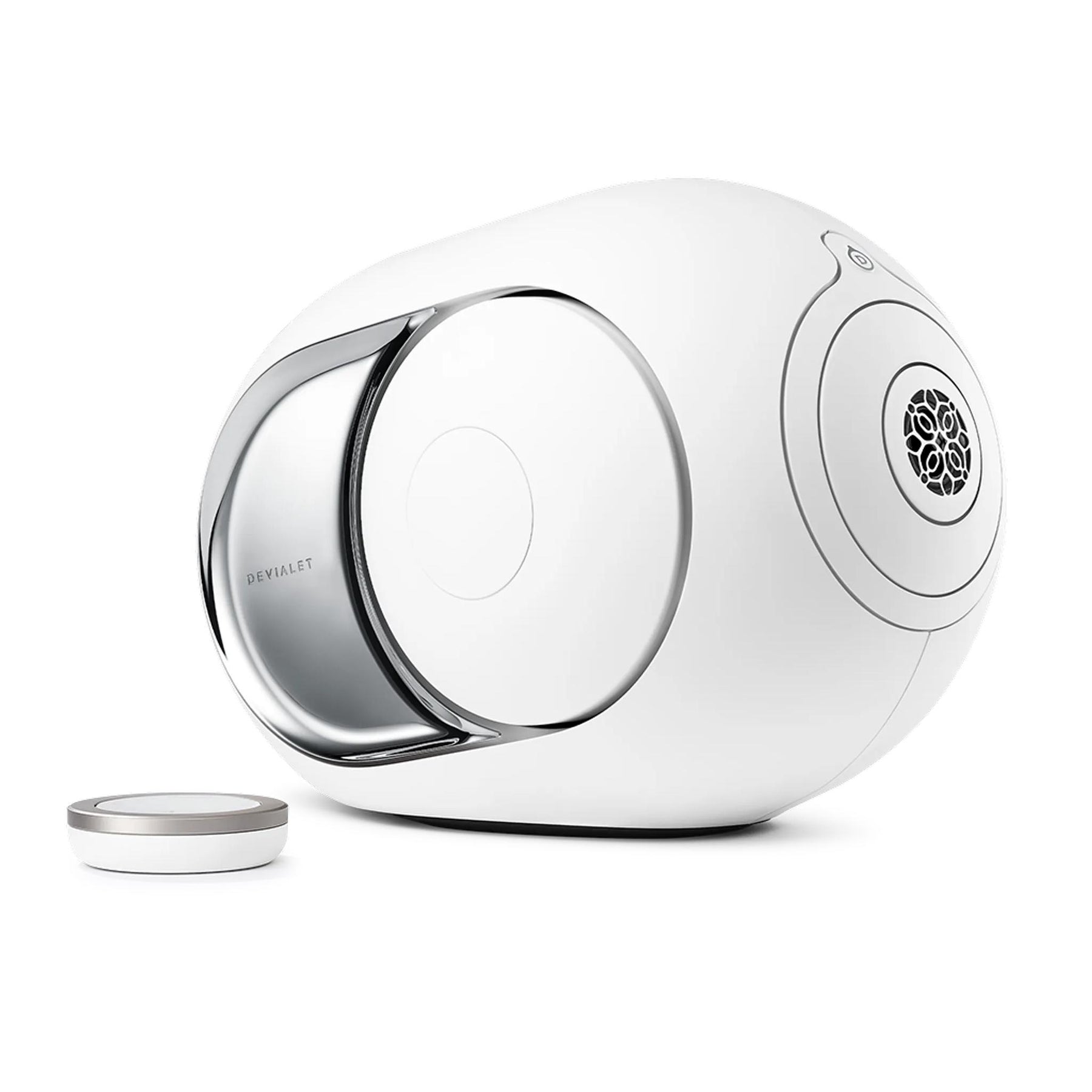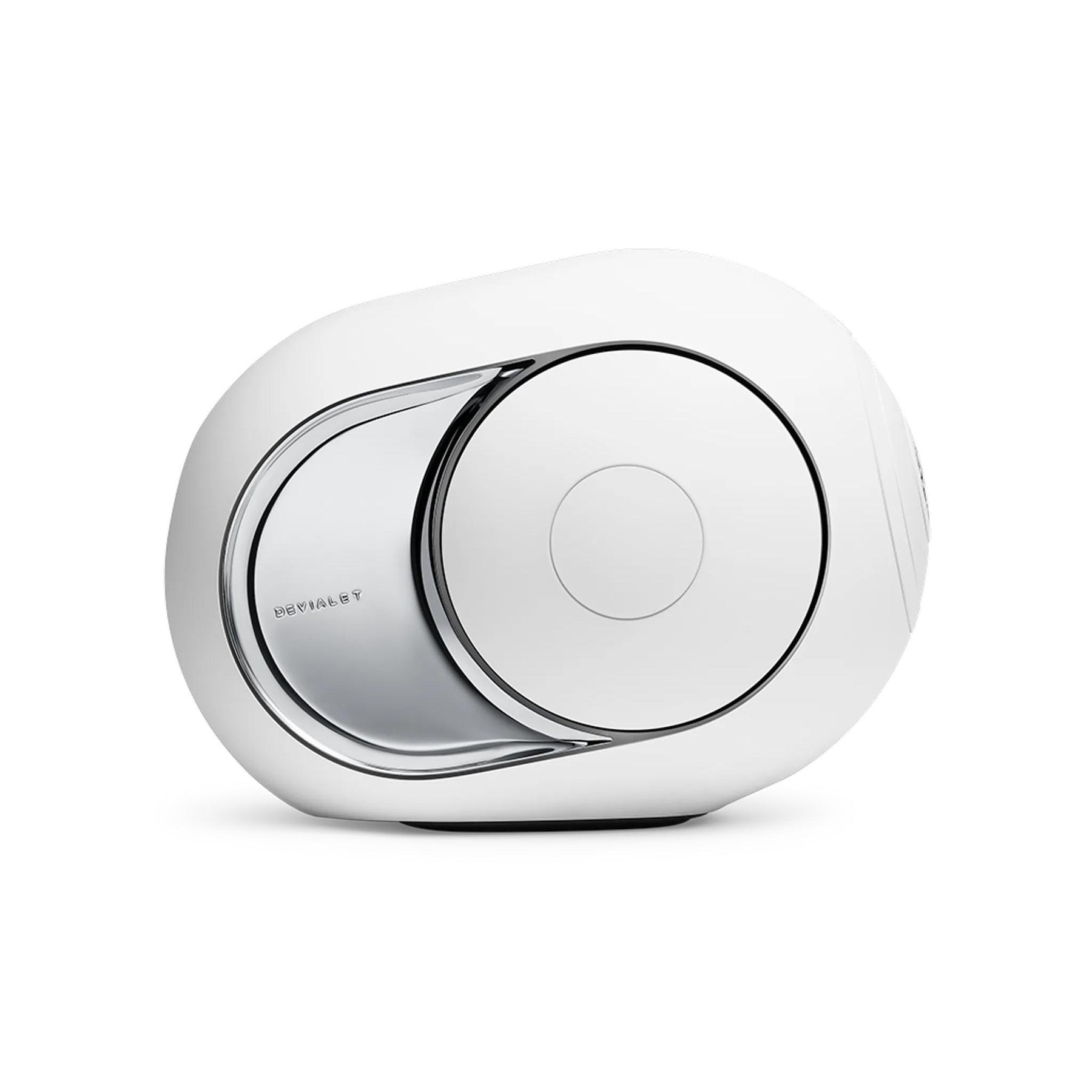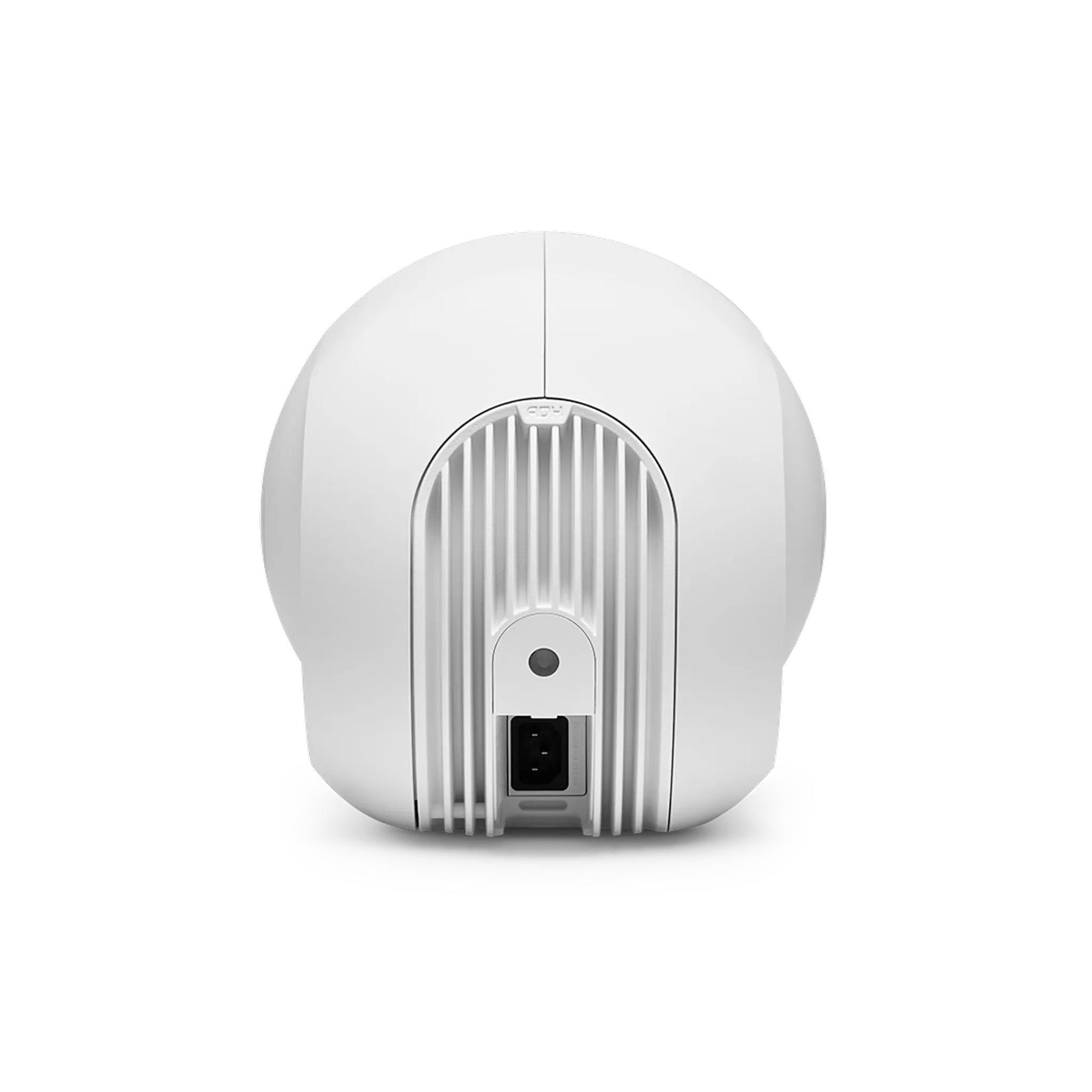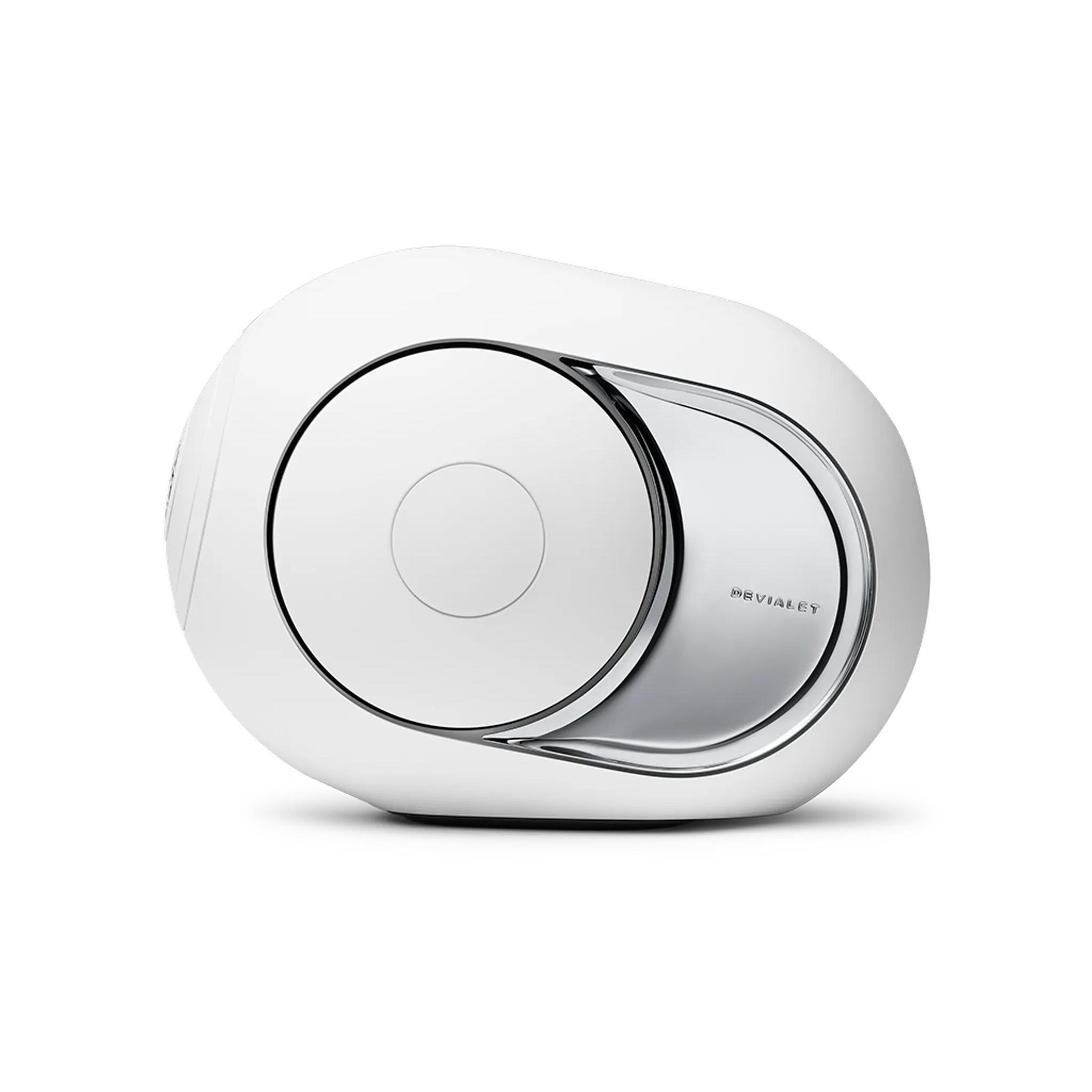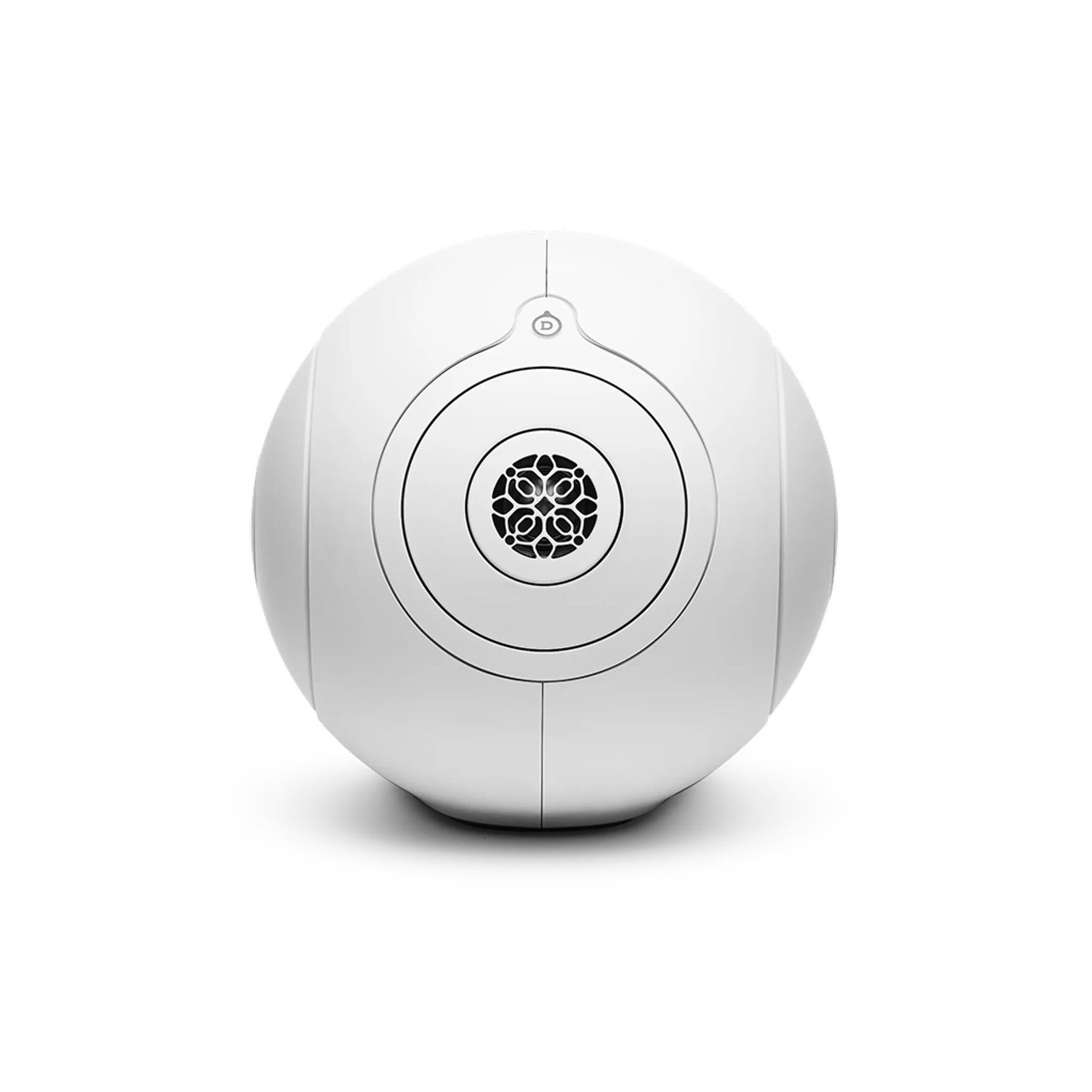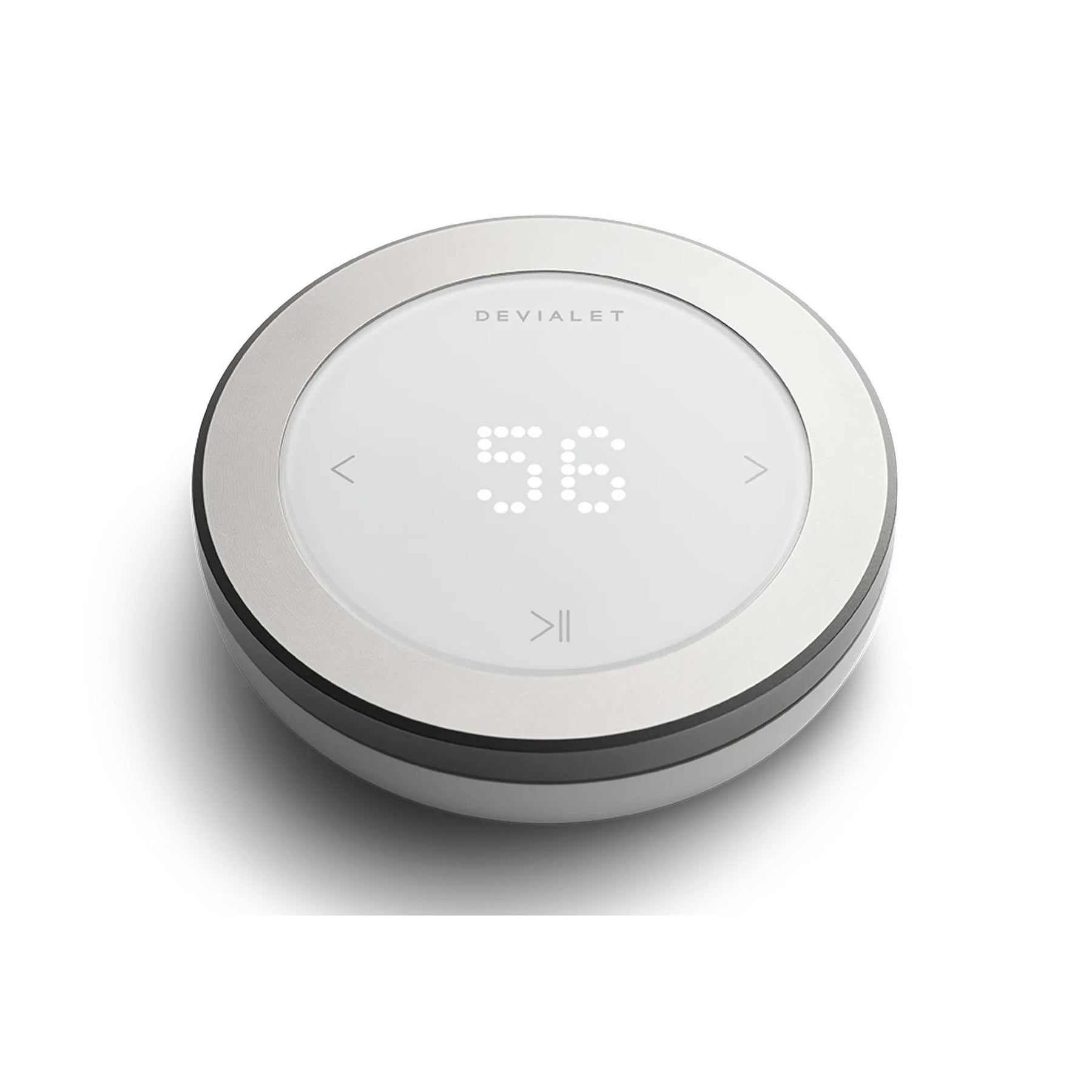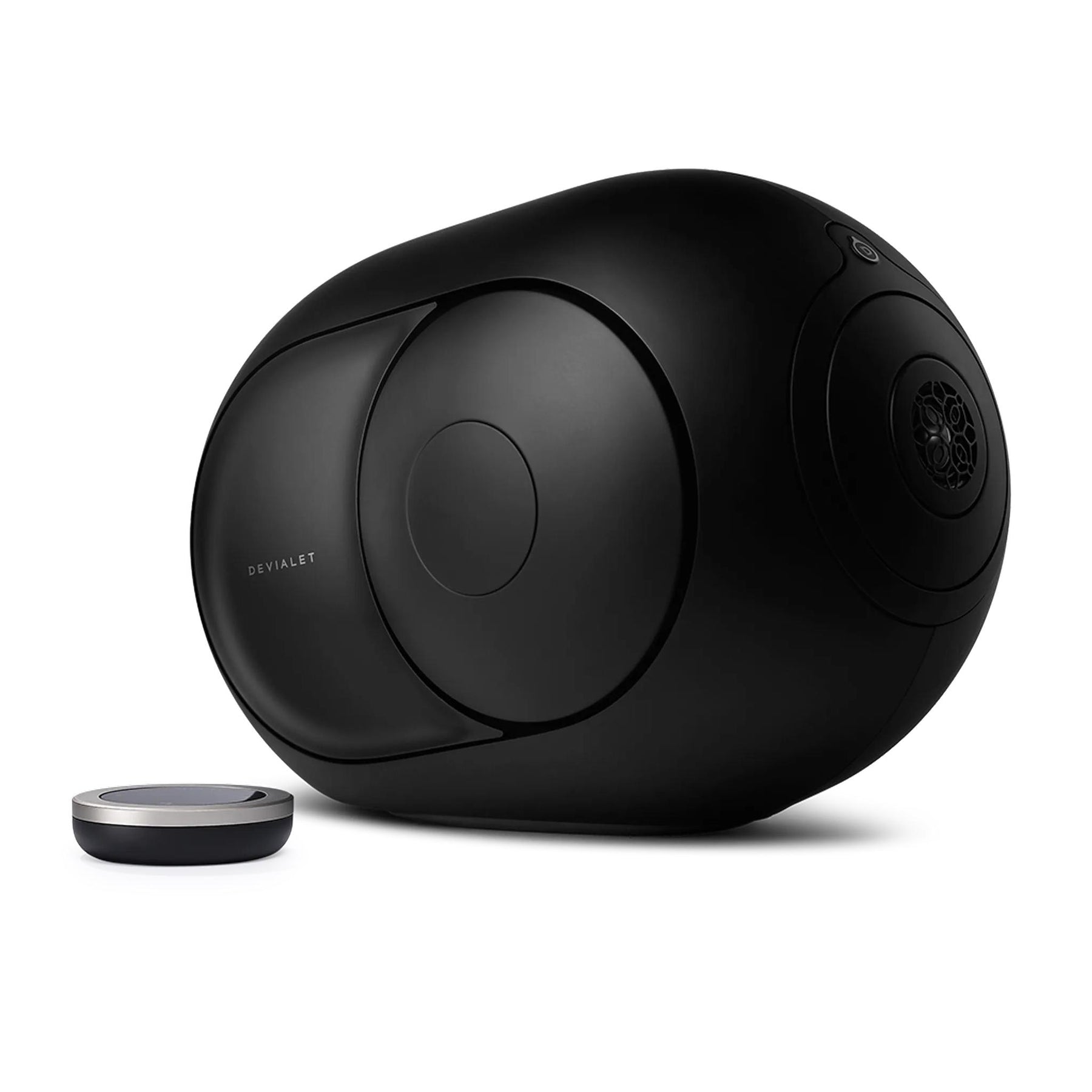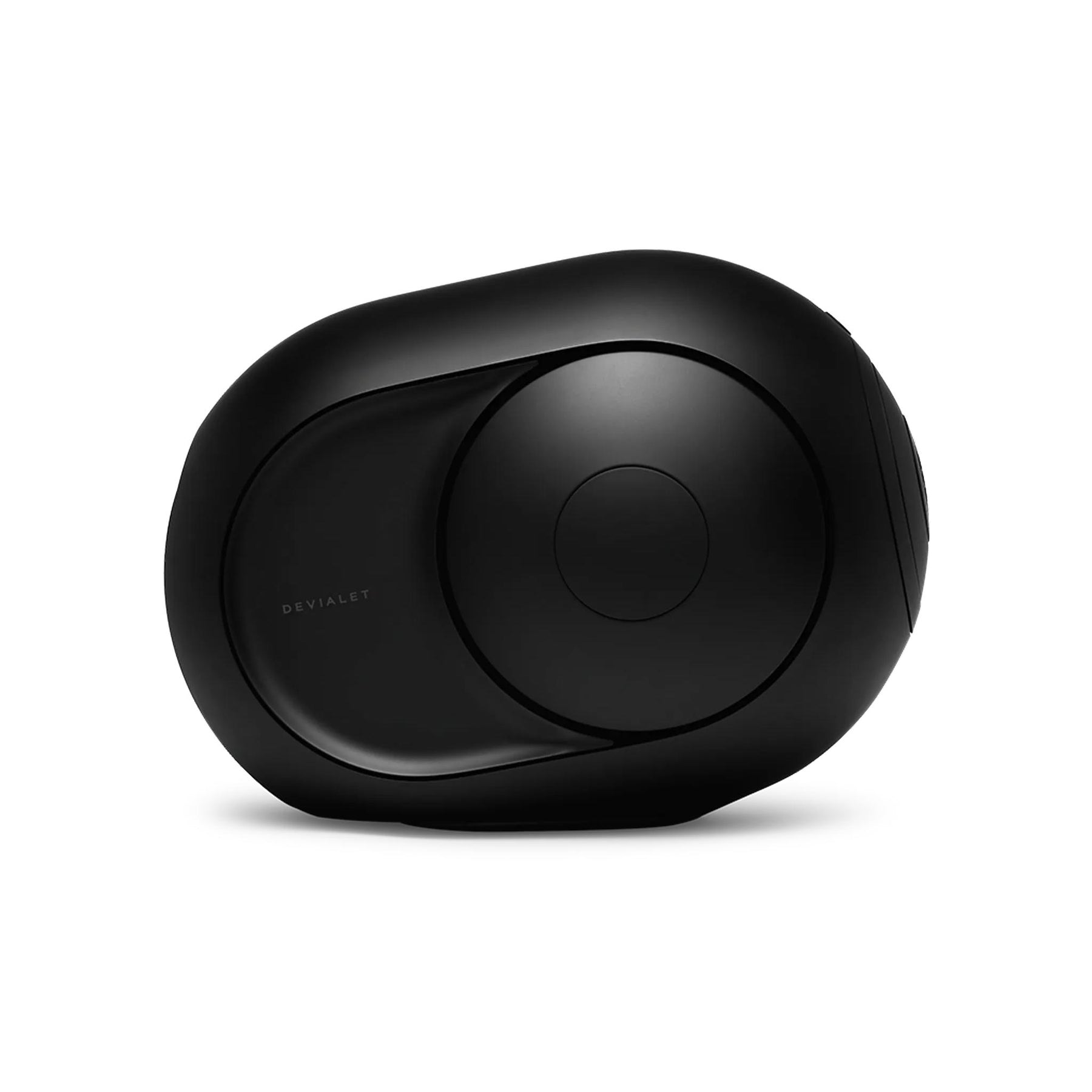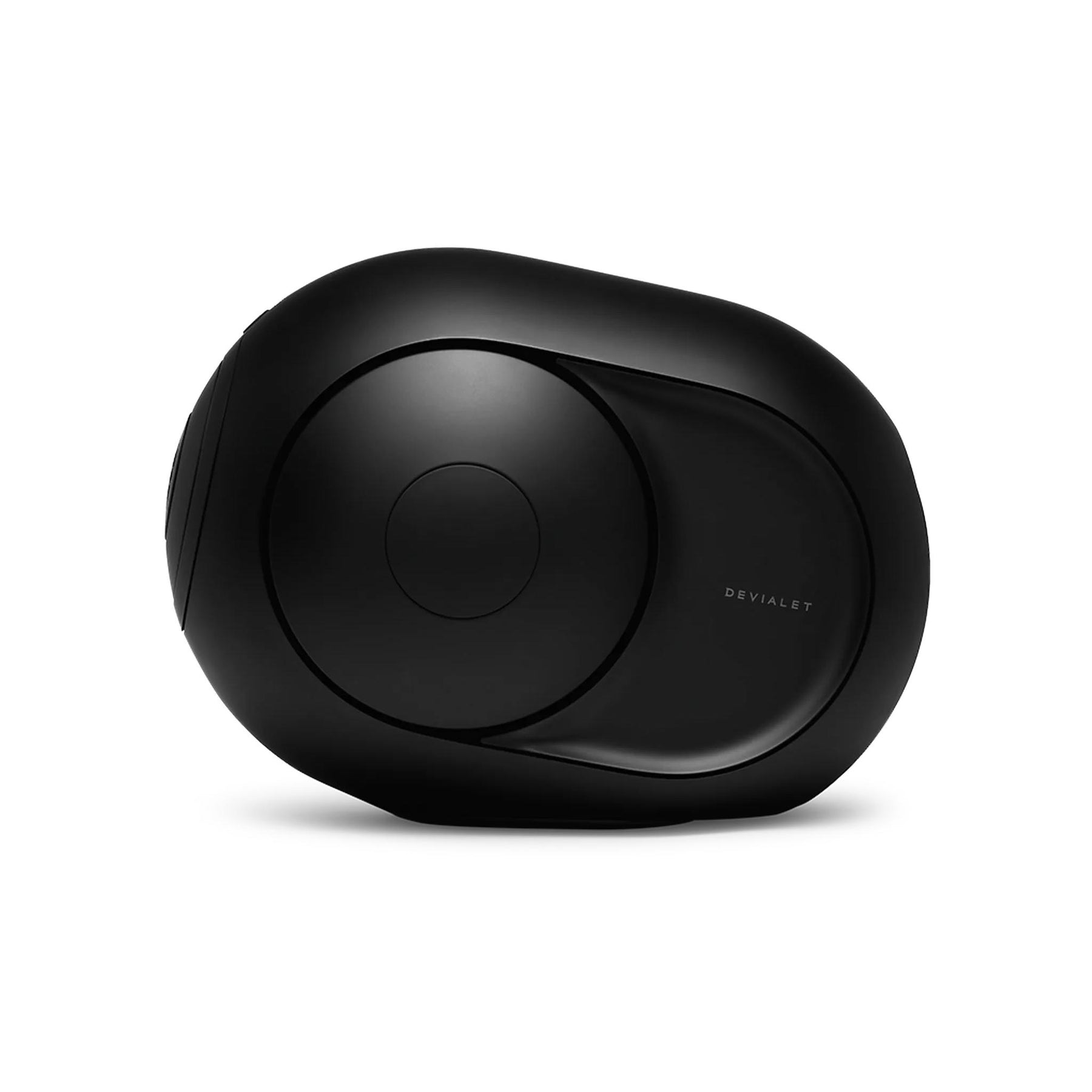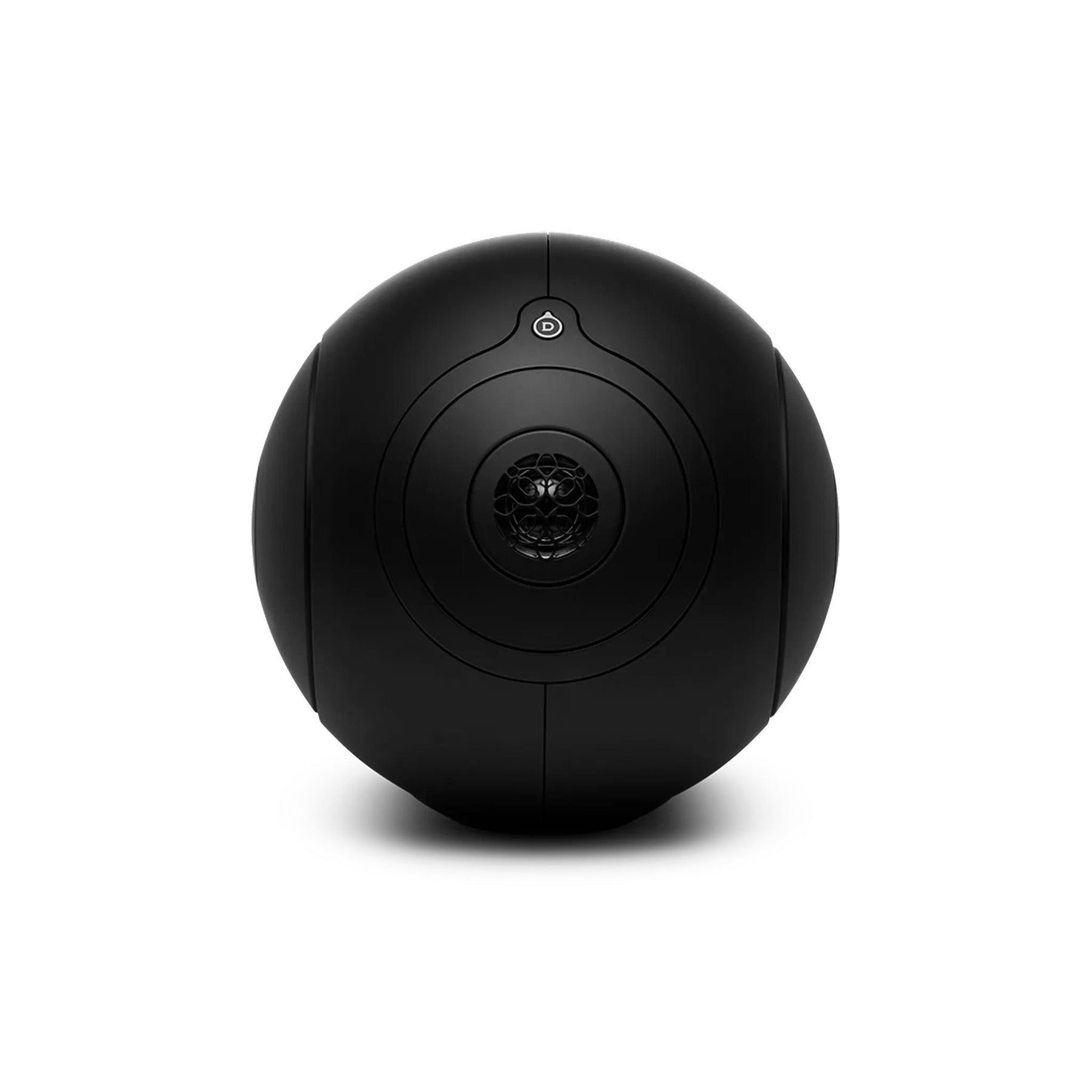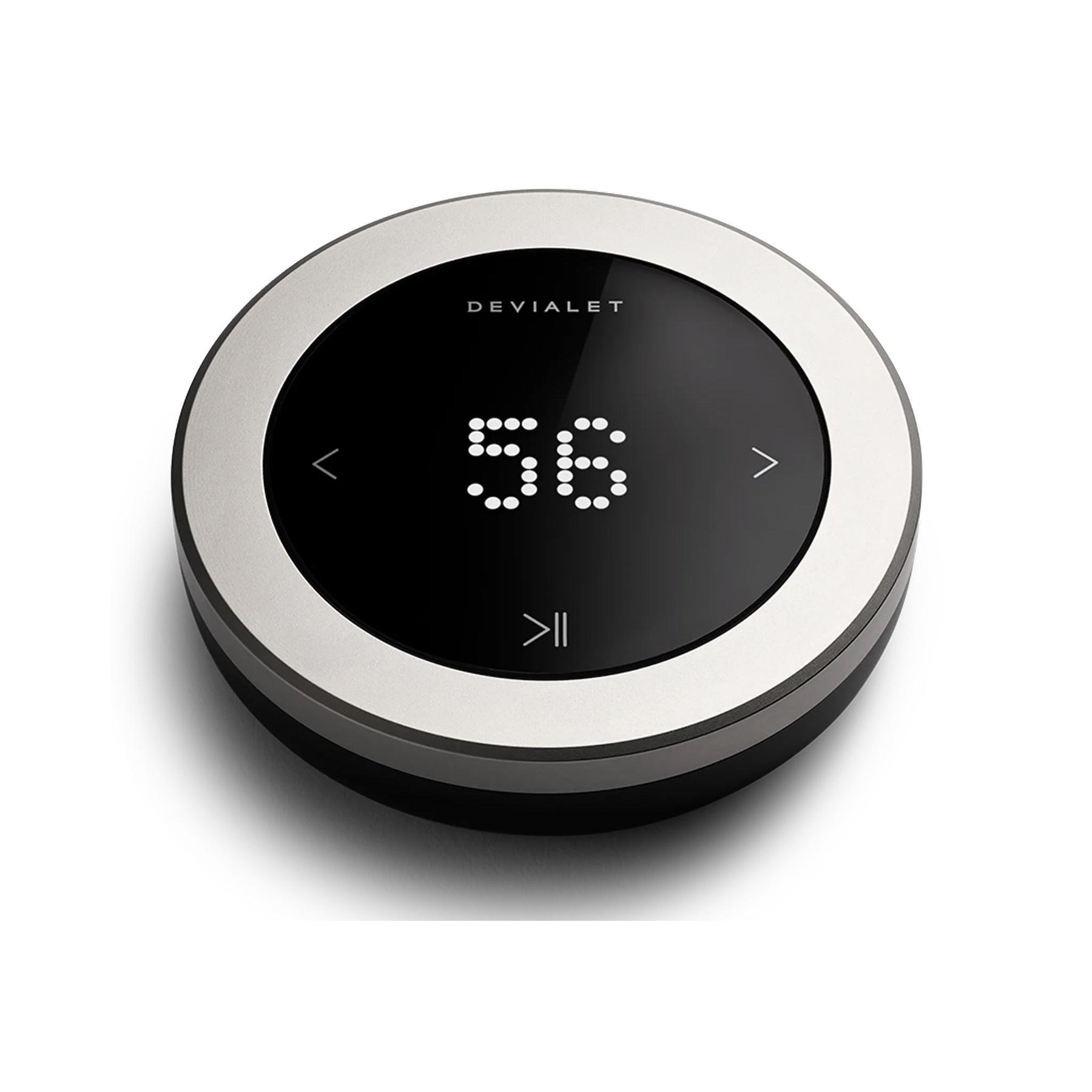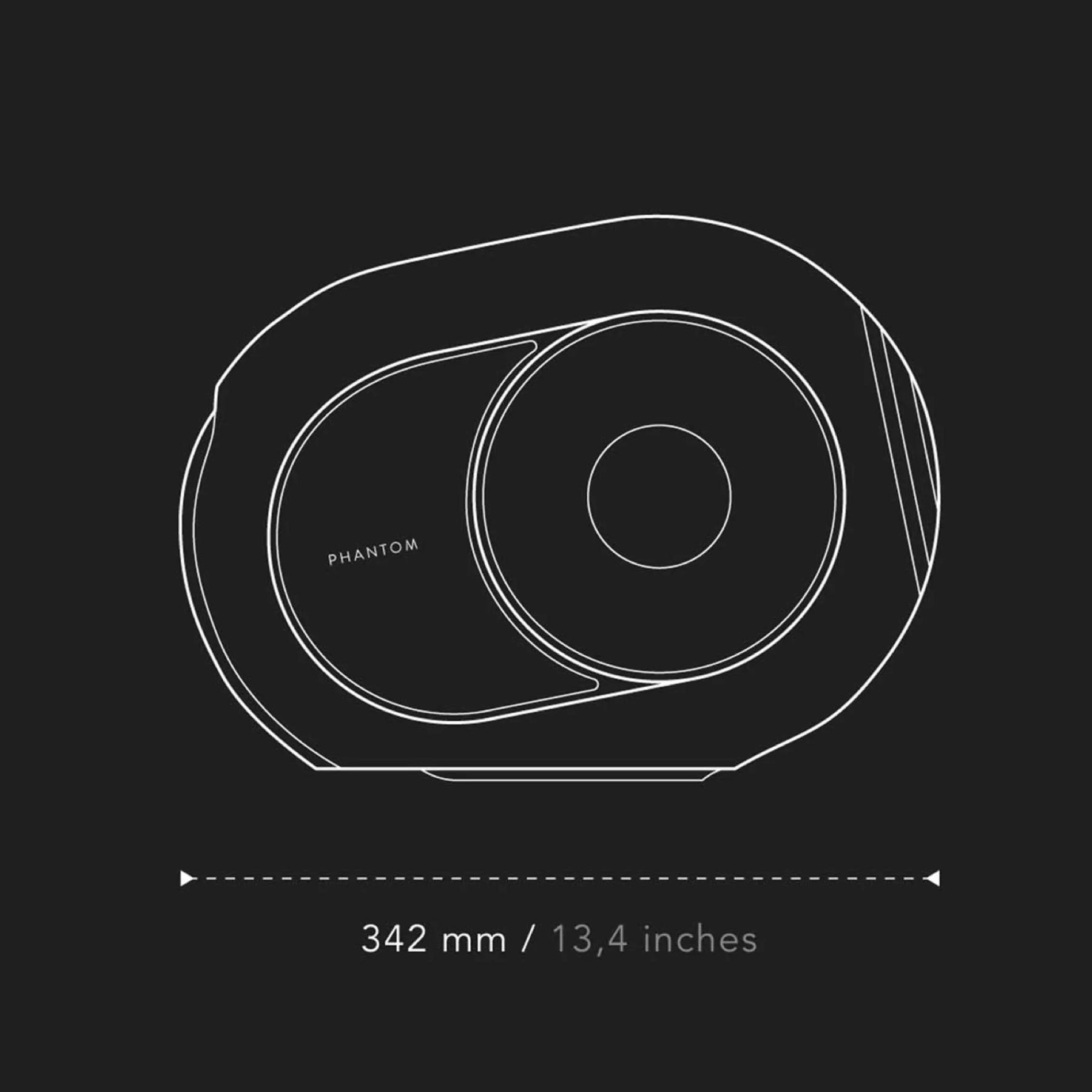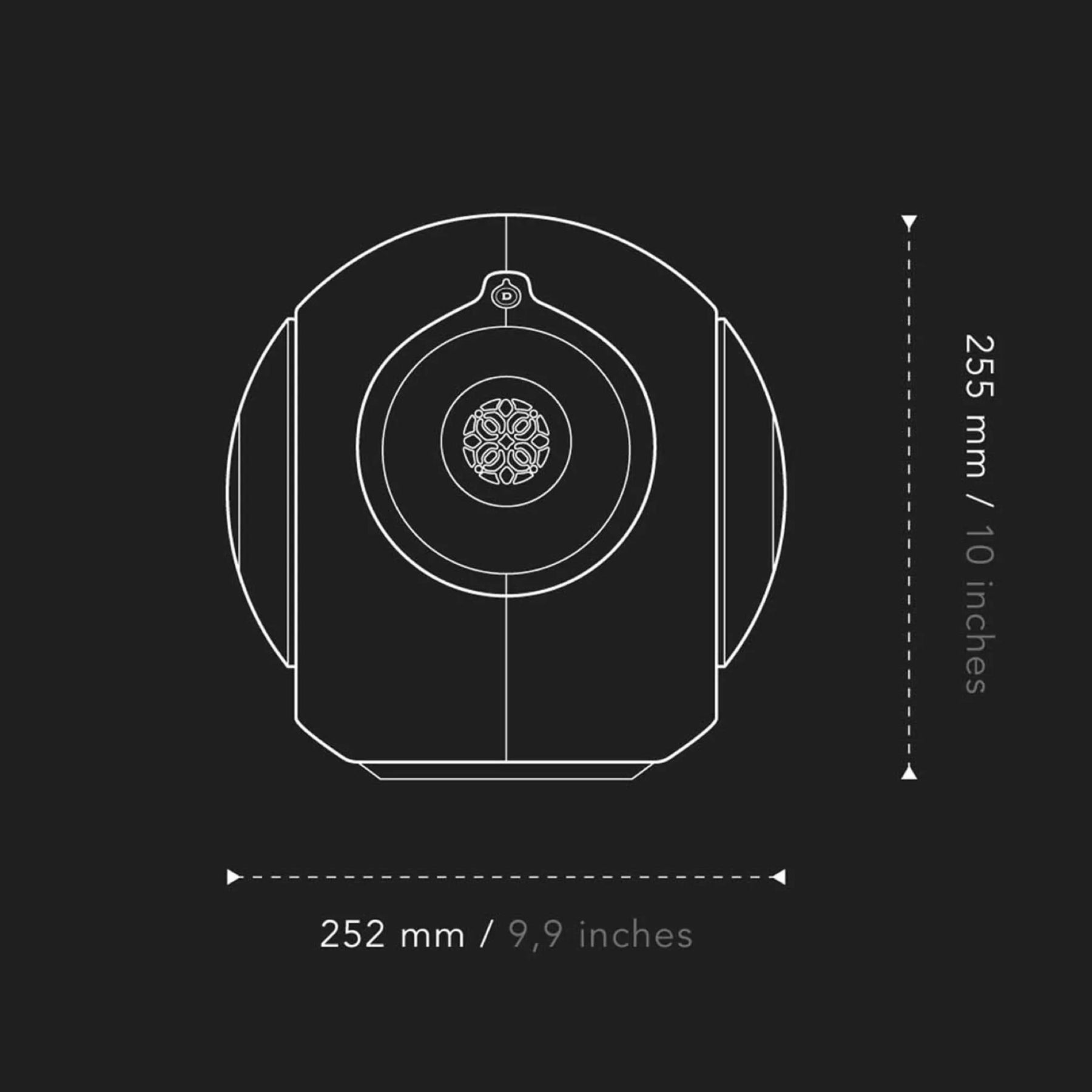 PHANTOM I 103 DB
Implosive sound, wider soundstage, an icon
103 dB SPL. 16Hz – 25kHz. 500 Watts RMS.
Phantom I 103 dB with its Remote features every class-leading Devialet invention bringing you high-fidelity and ultra-dense sound in a compact design that fits in your home. Enjoy physical impact unlike anything you've ever felt.

For your Phantom to feel right at home, make sure it has a dedicated spot. Because who doesn't need a little breathing room?
The optimal Phantom set-up is:
- Between 45 and 90 cm high so it hits you head on
- 30 cm from a wall, so low frequencies bounce back and reinforce immersiveness within the room
- Unencumbered; do not place objects in front of Phantom to avoid obstructing the sound propagation
If in a stereo set-up, place the speakers between 1.5 and 2.5 m apart and angle the speakers inward 35°.
ROON READY
Roon and Devialet are thrilled to announce that every Phantom and Expert Pro have been awarded Roon Ready certification, bringing the best of Roon's capabilities and features to our product range.
Enjoy music with up to 24 bits, with your Phantom and Expert Pro. Both products reunited to even make high-res multi-room possible.
Fusing analog and digital technologies, Phantom delivers peak sound performance, with no saturation, no distortion, and no background noise. With power, clarity and precision unlike anything you've heard before, Phantom obliterates all existing audio systems. This is not a speaker. This is Phantom. The best sound in the world.
108 patents. 12 kilos of high-end technology. 60 kilos of thrust force behind the lateral woofers. 174dB of internal acoustic pressure. That's rocket launch level! Experience your music with the most extreme power, clarity and precision ever achieved. Breathtaking.
Synchronisation
Phantom synchronisation via Wi-Fi, Ethernet or PLC.
Apps
Spark (Windows 7+, Mac OSX 10.12+, iOS 10+, Android 5+), Remote (iOS).
Available Services Via WiFi Using Devialet Spark App
Local Music, Deezer, Spotify, Qobuz, Tidal, Web Radios, Live on Phantom.
Audio Formats
HE-AAC (V1), AAC (16 to 320 kbit/s), WMA (16 bit), MP3 (16 to 320 kbit/s), MP3 VBR, Apple Lossless, AIFF and WAV, FLAC, OGG, VORBIS.
Connectivity
Airplay

UPnP Renderer

Bluetooth : A2D and AVRCP profiles, aptX, AAC, SBC audio codecs

Spotify Connect

Proprietary Network Wi-Fi Dual-band (a/b/g/n 2.4 GHz & 5 GHz)

Ethernet RJ-45 10/100/1000 Mbps (Gigabit)

CPL Homeplug AV2

Toslink optical input (TV, CD player, Blu-Ray, video games console…)
LOUDSPEAKERS

Aluminum Tweeter driver

Aluminum Medium driver

Aluminum Bass drivers

DIGITAL TO ANALOG CONVERTER

Devialet DAC embedded in Devialet intelligence Processor

24bits/96kHz

THD: -112dB

OPERATING SYSTEM

Devialet Operating System 2 (DOS 2) up to 24bits/48kHz

PROCESSOR

ARM Cortex-A9 1.25GHz processor 512MB DDR3-1600 memory

SIDE PLATING

Body: white RAL 9016

Polished stainless steel sides

White RAL 9016 dome drivers

DIMENSION

Width: 252 mm

Height: 255 mm

Depth : 342 mm

WEIGHT

11.4 kg

MAXIMUM SOUND LEVEL

103 dB SPL at 1 meter

AMPLIFICATION POWER

500 Watts RMS

AMPLIFICATION PERFORMANCE

THD+N* : 0.0005%

Saturation : 0

Background Noise 0 dB SPL at 50 cm (-15,5 dB SPL at 3m) (*Total Harmonic Distortion + Noise)

FREQUENCY RESPONSE (BANDWIDTH)

Bandwidth: 16Hz to 25kHz (@-6dB)

Accuracy in frequency response : ± 2dB from 20Hz to 20kHz

SYNCHRONISATION

Phantom synchronisation via Wi-Fi, Ethernet or PLC.

CONNECTIVITY

Airplay 2

Spotify Connect

Bluetooth : A2D and AVRCP profiles, AAC, SBC audio codecs

Roon Ready (Inputs up to 24bits/96kHz)

UPnP Renderer (Inputs up to 24bits/96kHz)

Toslink optical input (Inputs up to 24bits/96kHz)

NETWORK

Wi-Fi Dual-band (a/b/g/n/ac 2.4GHz & 5GHz)

Ethernet RJ-45 10/100/1000 Mbps (Gigabit)

CPL Homeplug AV2

APP

Devialet app (iOS, Android)
LOUDSPEAKERS

Aluminum Tweeter driver

Aluminum Medium driver

Aluminum Bass drivers

DIGITAL TO ANALOG CONVERTER

Devialet DAC embedded in Devialet intelligence Processor

24bits/96kHz

THD: -112dB

OPERATING SYSTEM

Devialet Operating System 2 (DOS 2) up to 24bits/48kHz

PROCESSOR

ARM Cortex-A9 1.25GHz processor 512MB DDR3-1600 memory

SIDE PLATING

Body: white RAL 9016

Polished stainless steel sides

White RAL 9016 dome drivers

DIMENSION

Width: 252 mm

Height: 255 mm

Depth : 342 mm

WEIGHT

11.4 kg

MAXIMUM SOUND LEVEL

103 dB SPL at 1 meter

AMPLIFICATION POWER

500 Watts RMS

AMPLIFICATION PERFORMANCE

THD+N* : 0.0005%

Saturation : 0

Background Noise 0 dB SPL at 50 cm (-15,5 dB SPL at 3m) (*Total Harmonic Distortion + Noise)

FREQUENCY RESPONSE (BANDWIDTH)

Bandwidth: 16Hz to 25kHz (@-6dB)

Accuracy in frequency response : ± 2dB from 20Hz to 20kHz

SYNCHRONISATION

Phantom synchronisation via Wi-Fi, Ethernet or PLC.

CONNECTIVITY

Airplay 2

Spotify Connect

Bluetooth : A2D and AVRCP profiles, AAC, SBC audio codecs

Roon Ready (Inputs up to 24bits/96kHz)

UPnP Renderer (Inputs up to 24bits/96kHz)

Toslink optical input (Inputs up to 24bits/96kHz)

NETWORK

Wi-Fi Dual-band (a/b/g/n/ac 2.4GHz & 5GHz)

Ethernet RJ-45 10/100/1000 Mbps (Gigabit)

CPL Homeplug AV2

APP

Devialet app (iOS, Android)