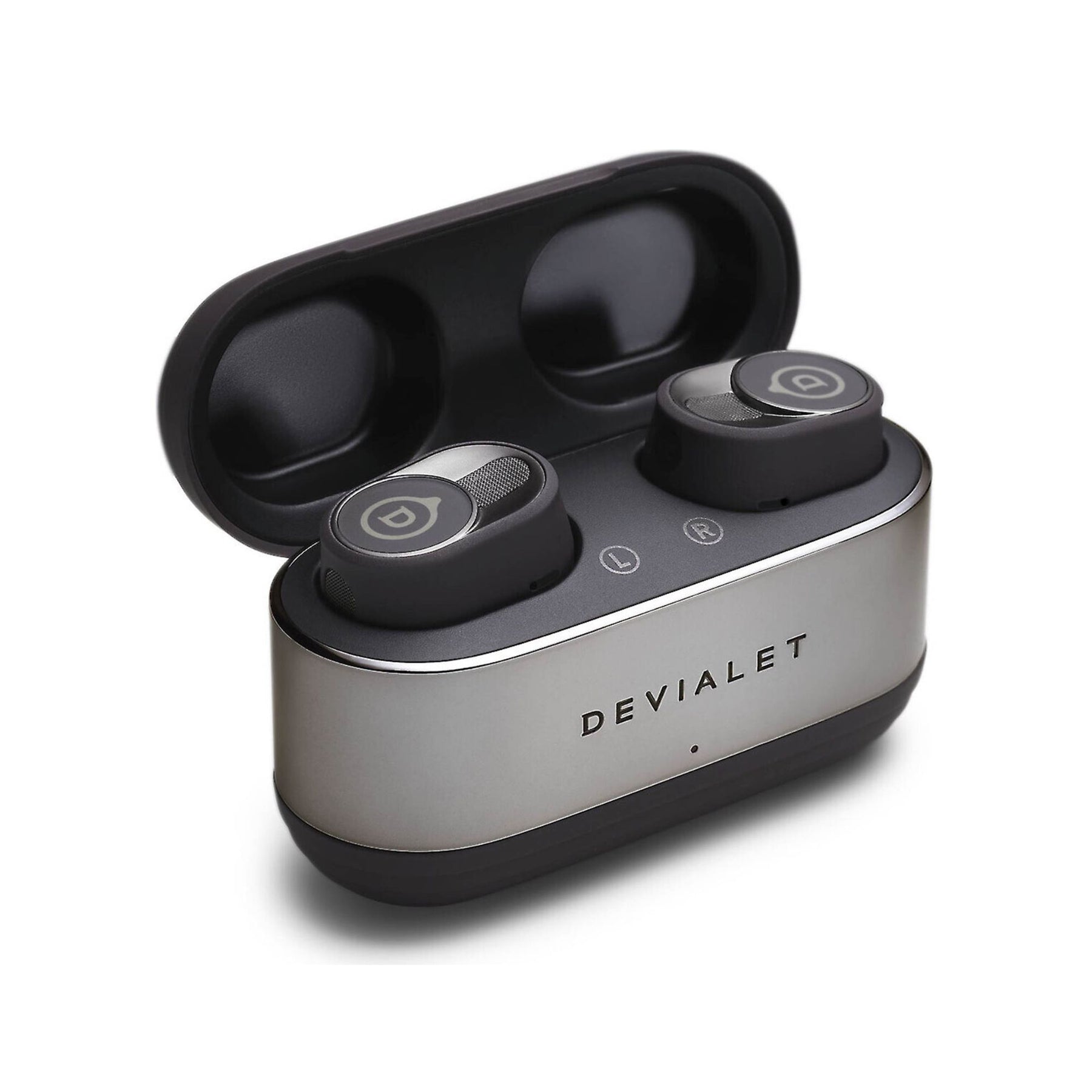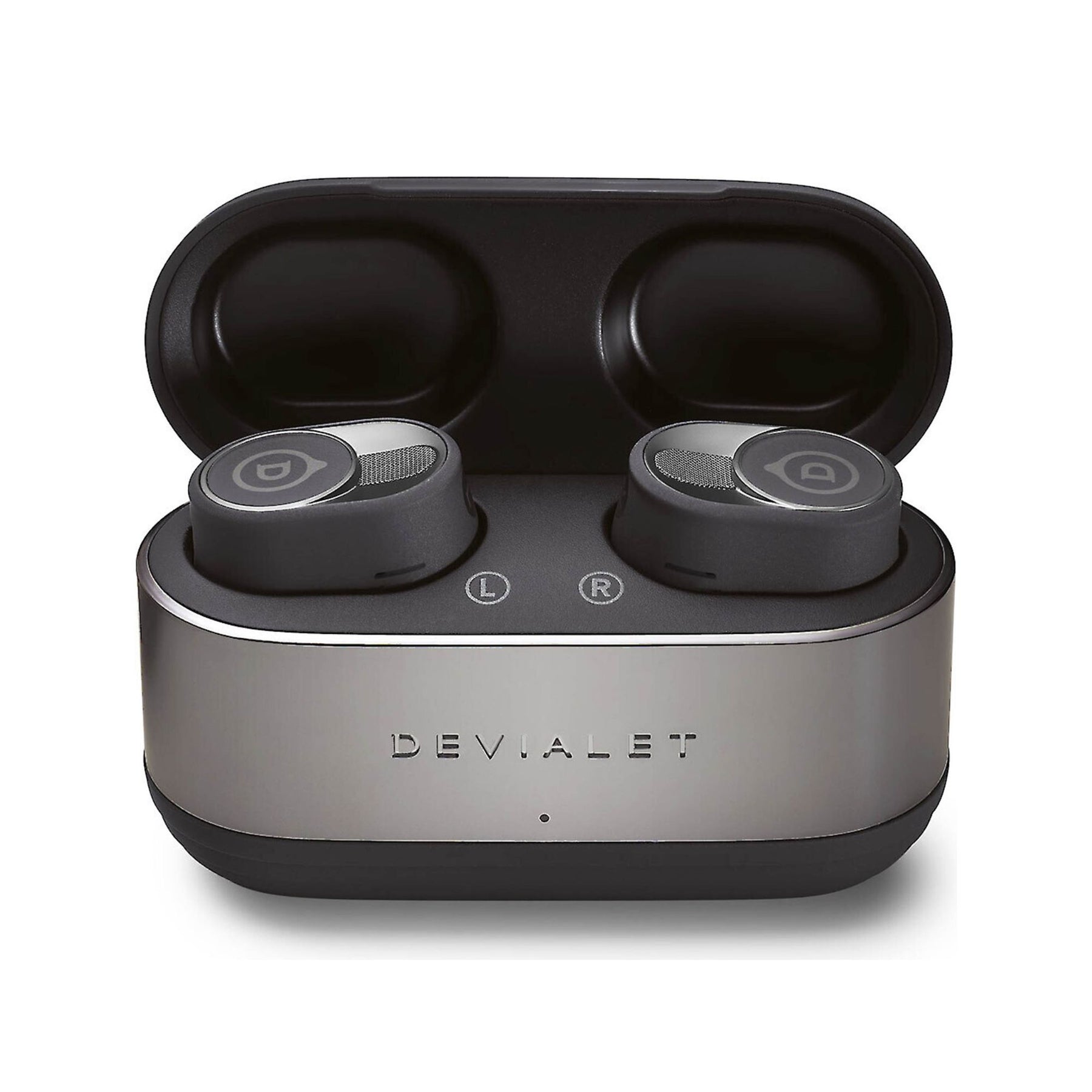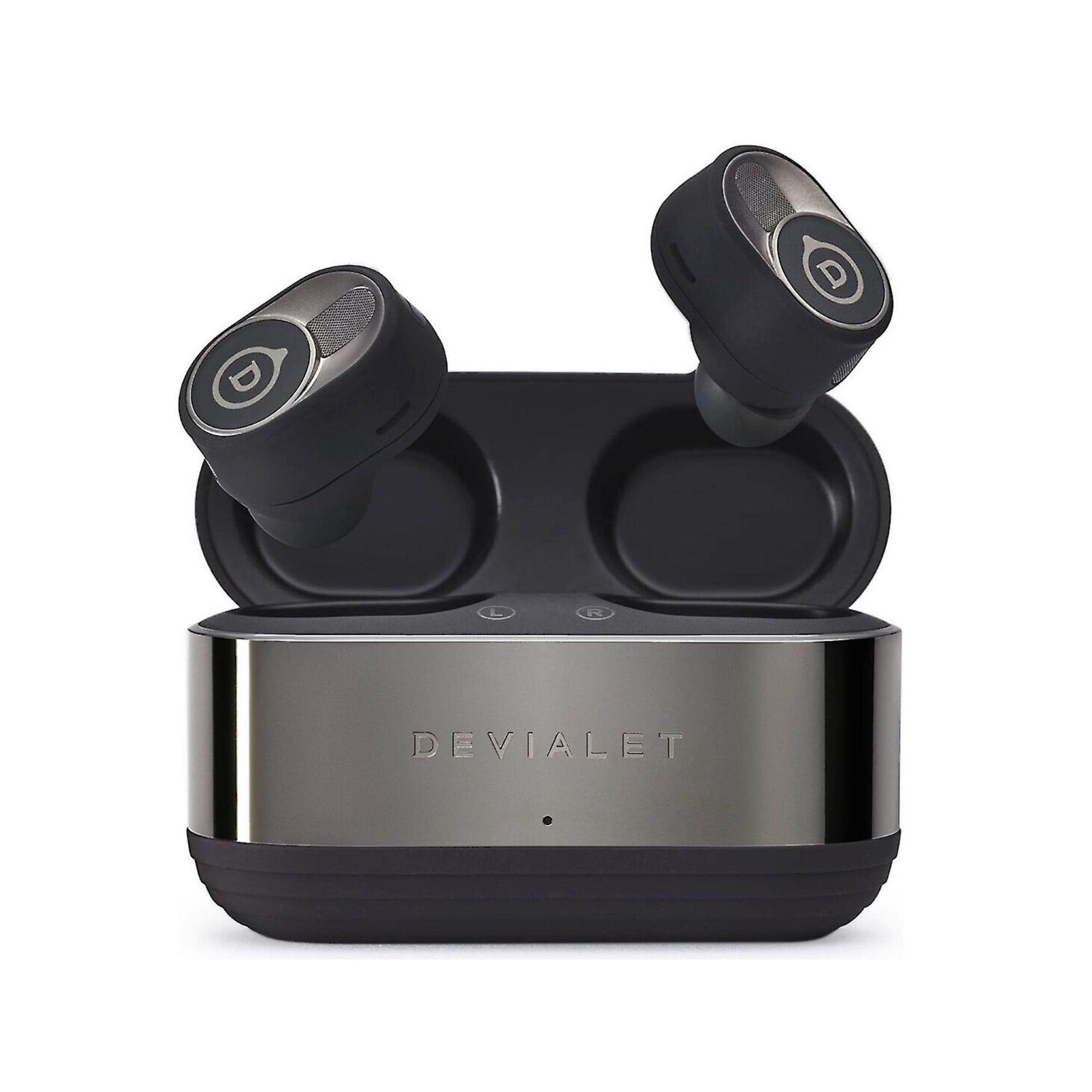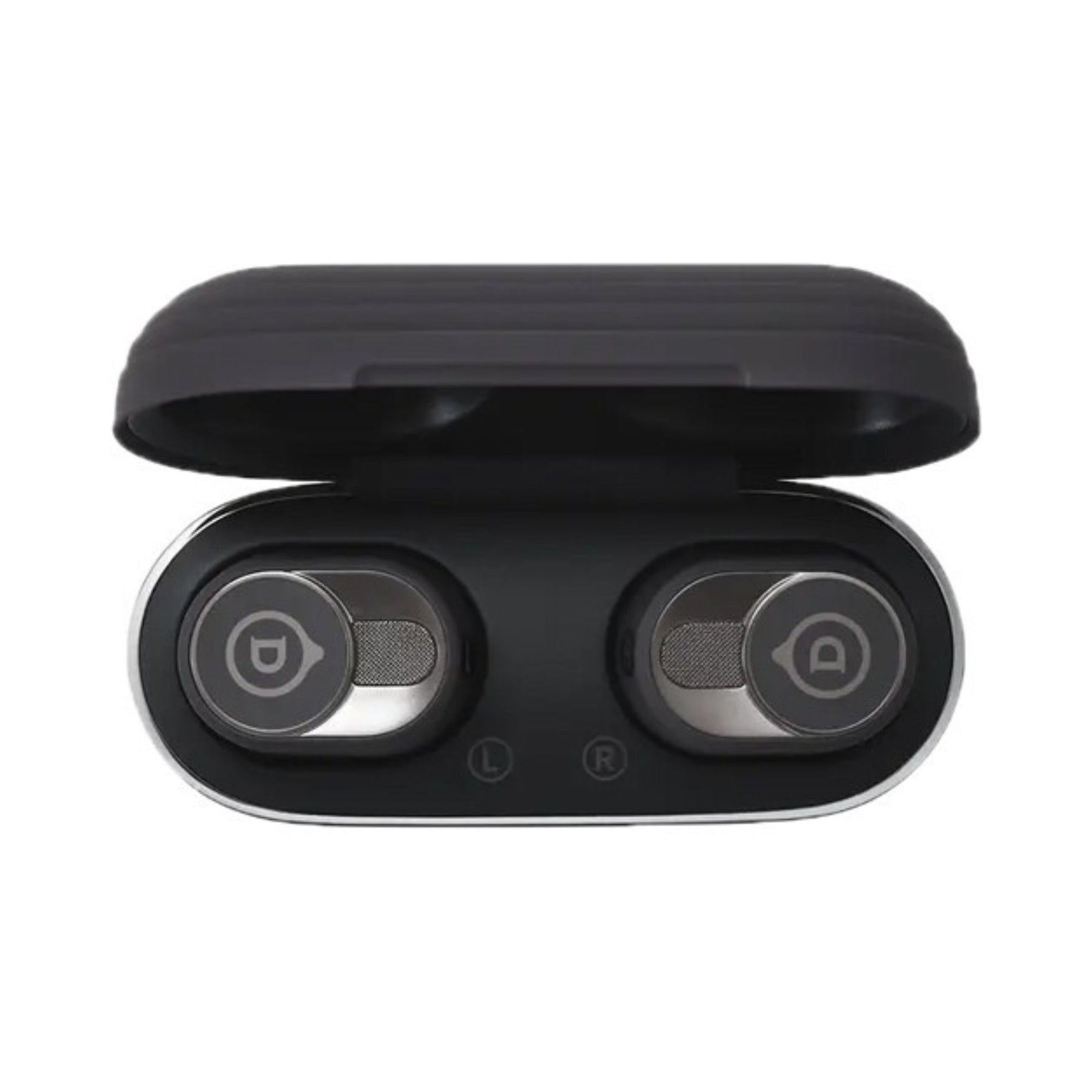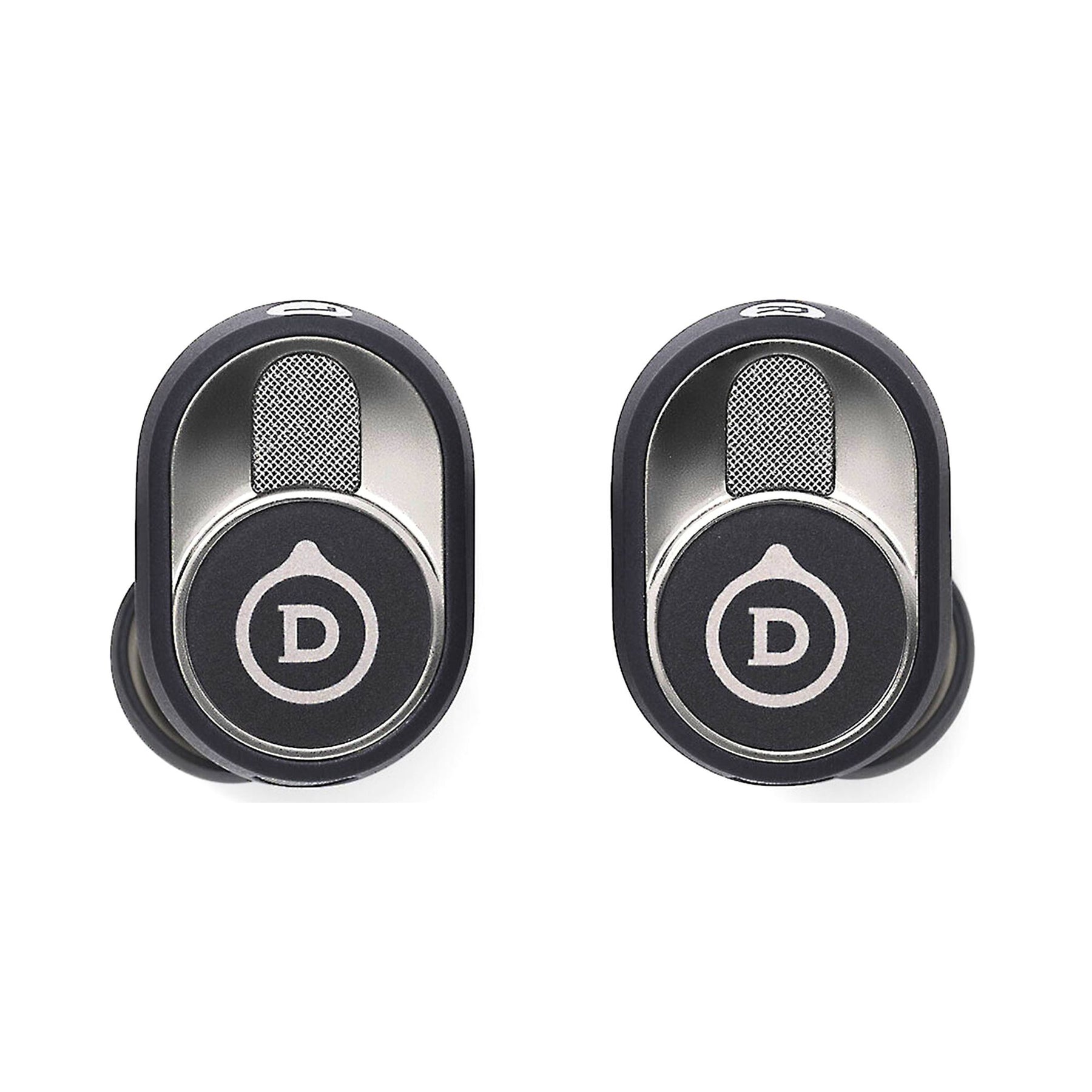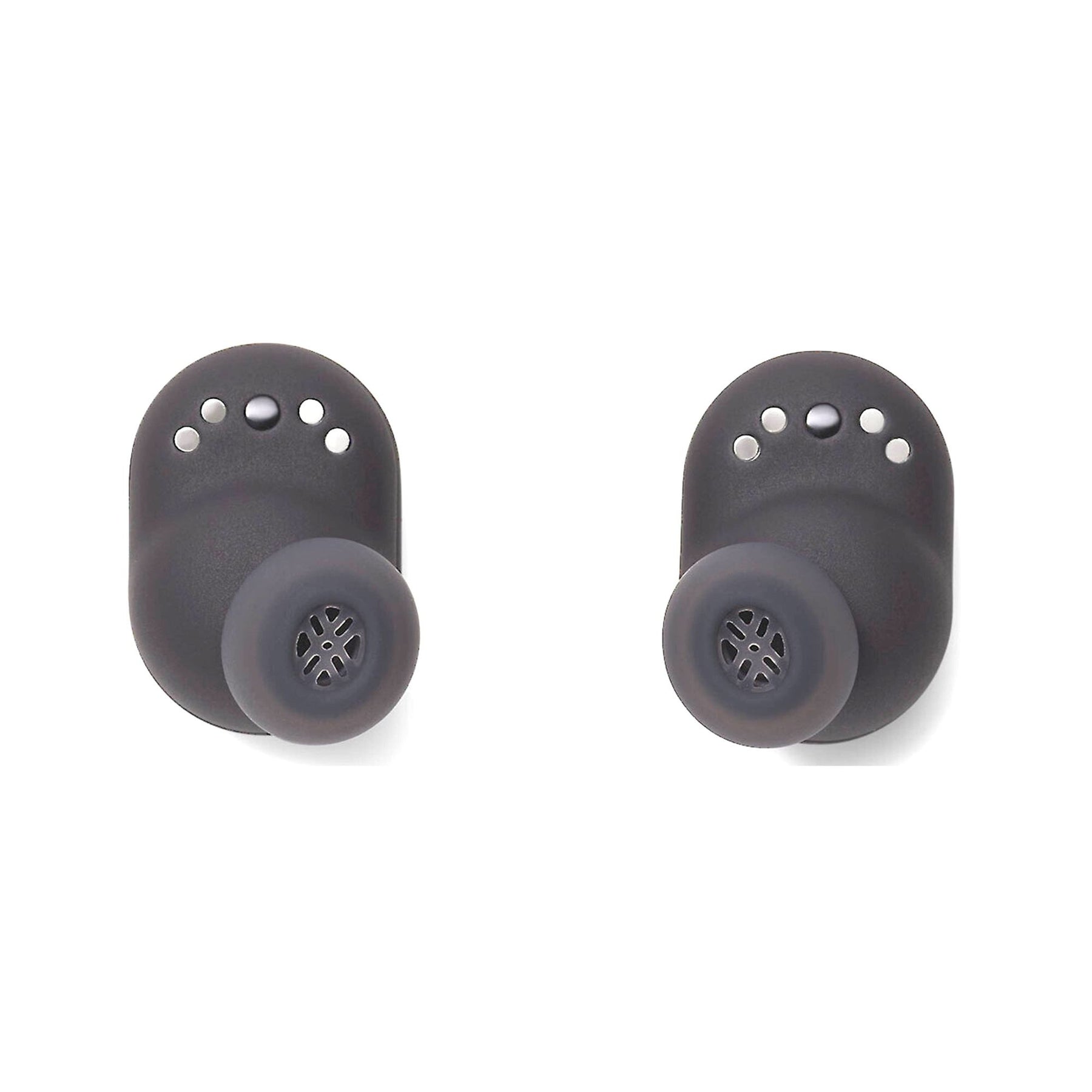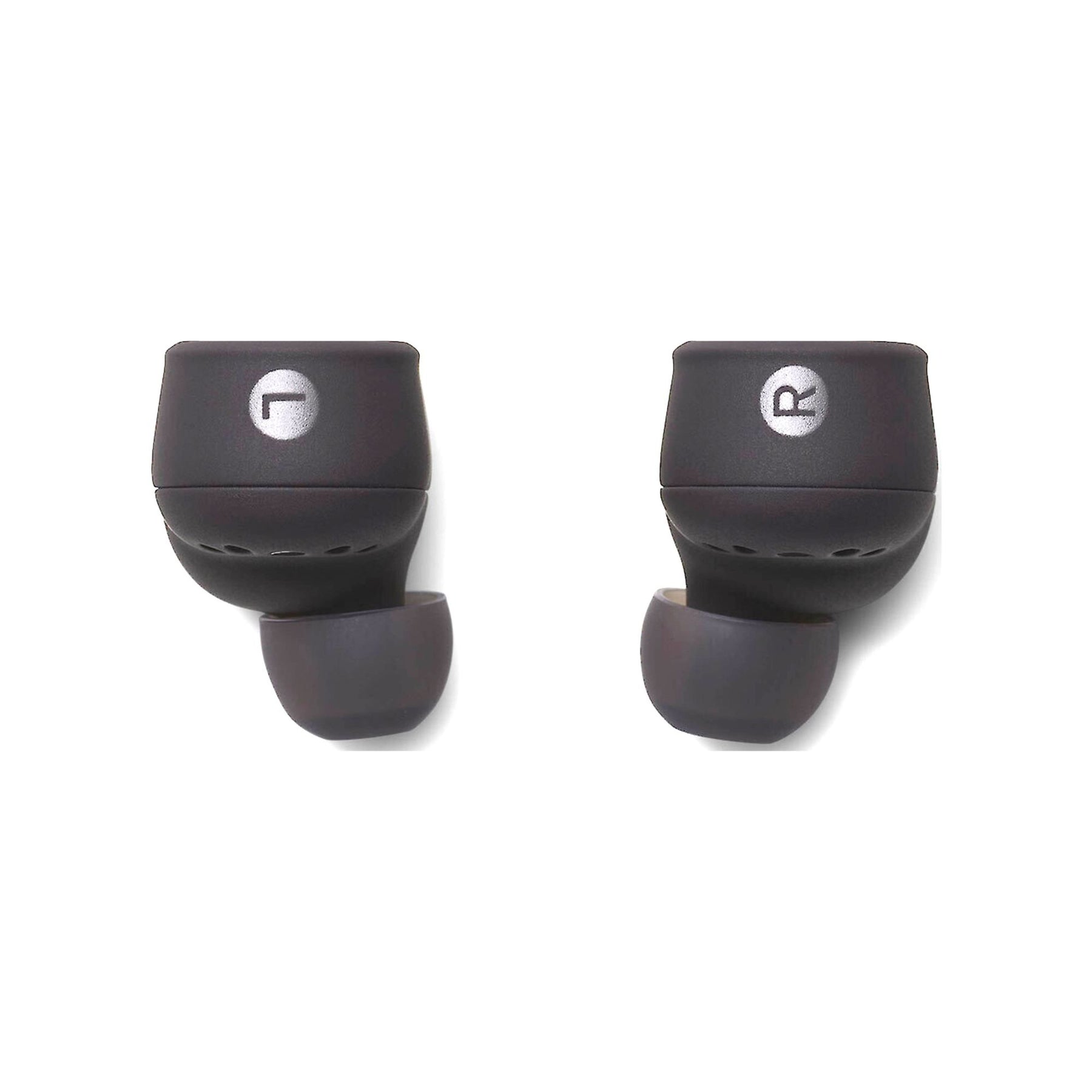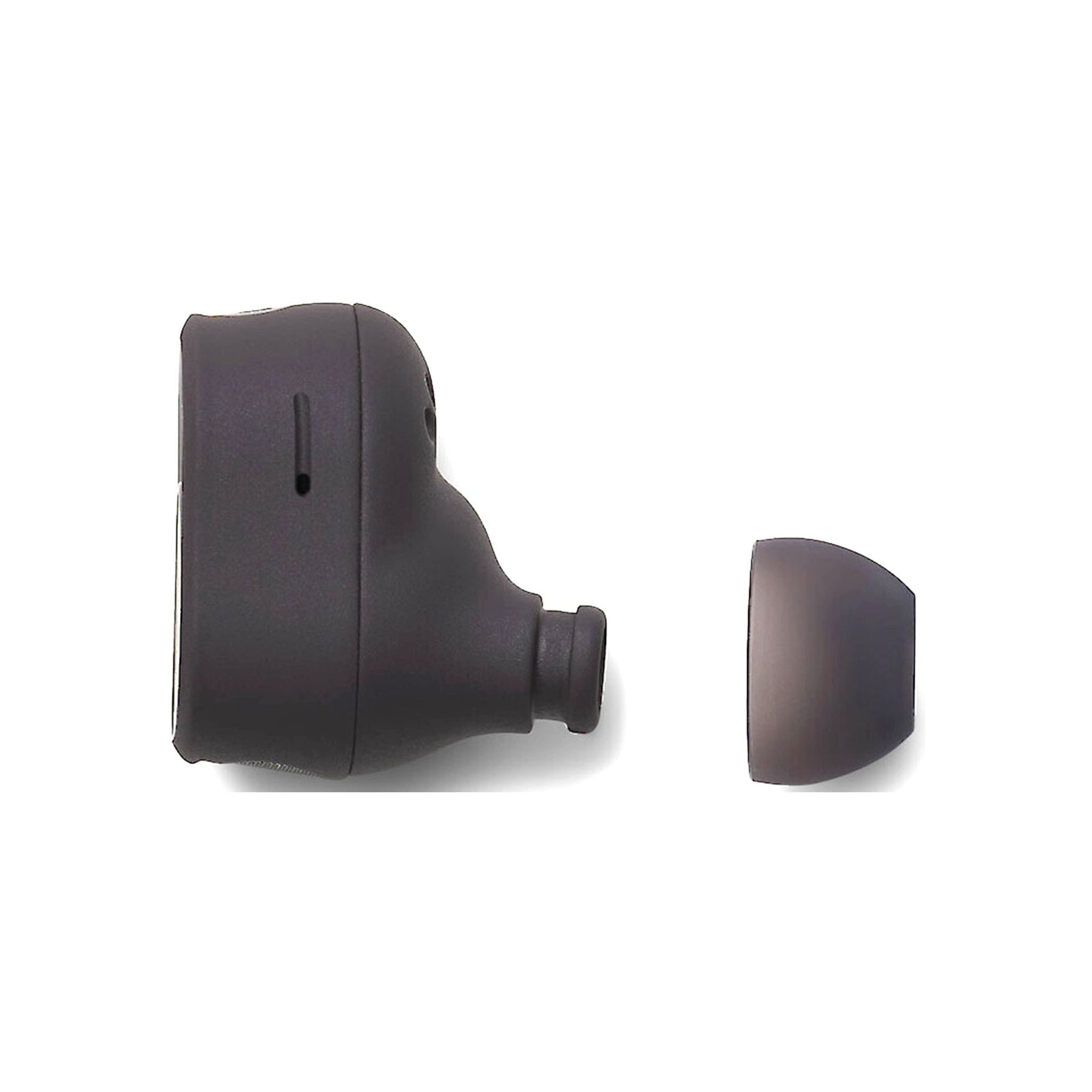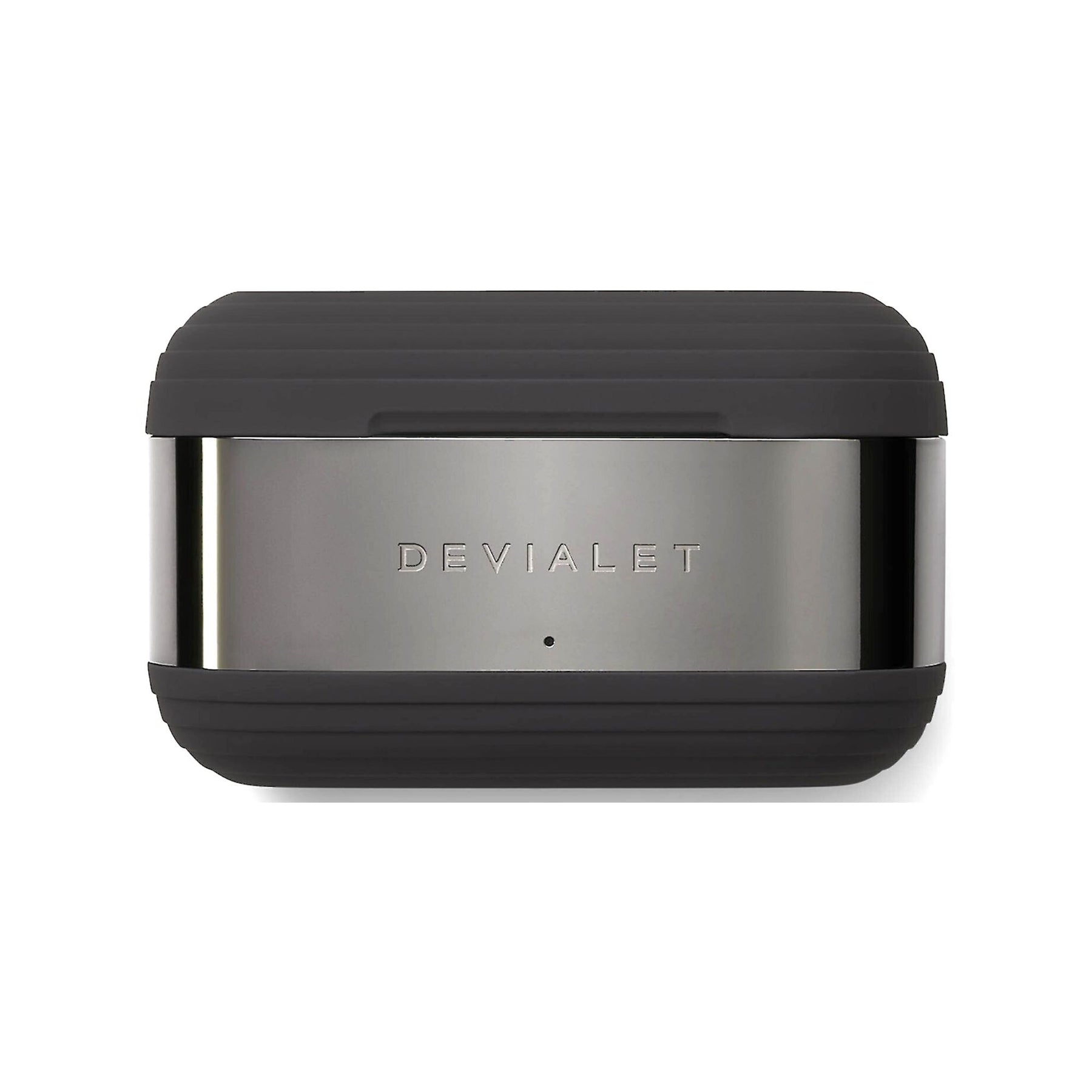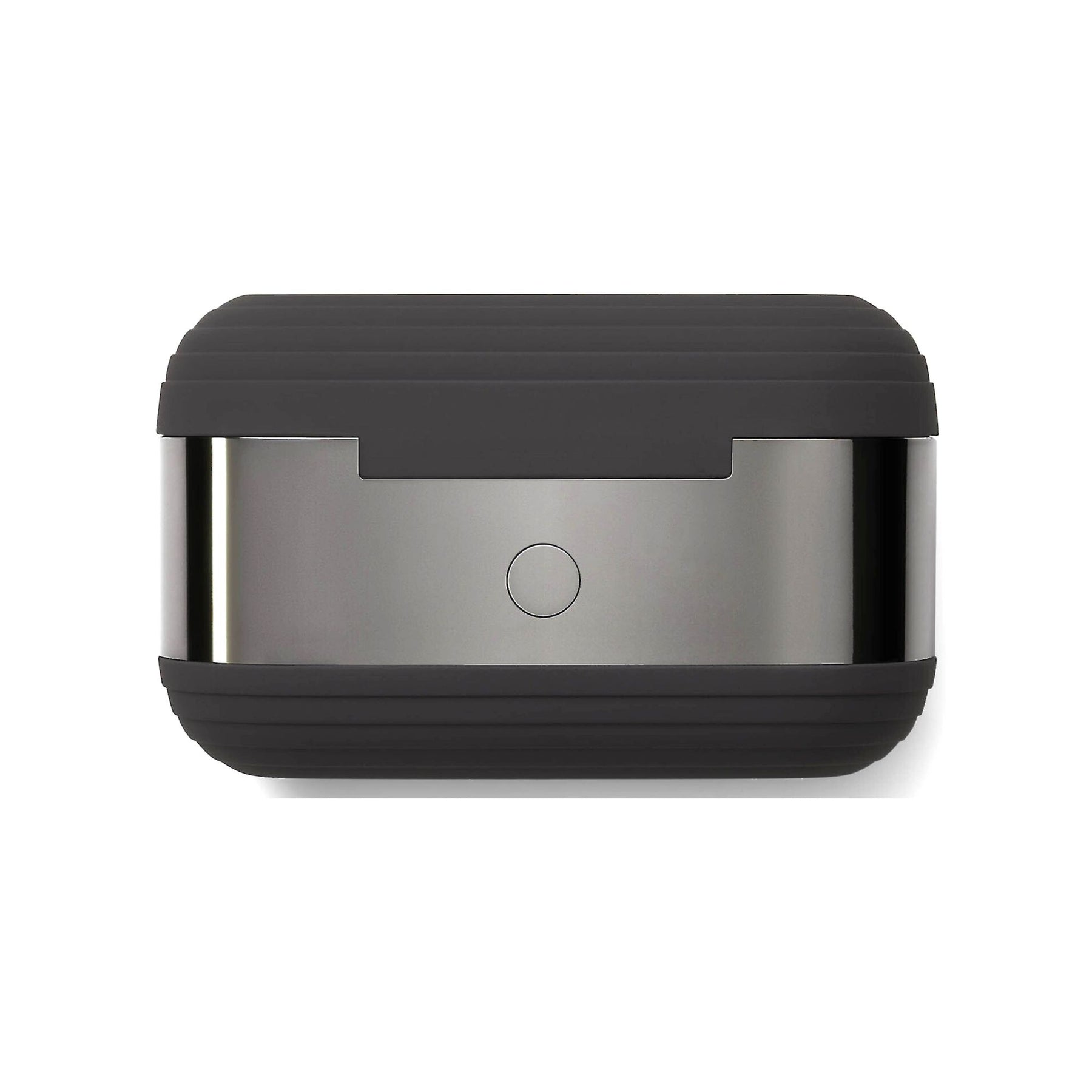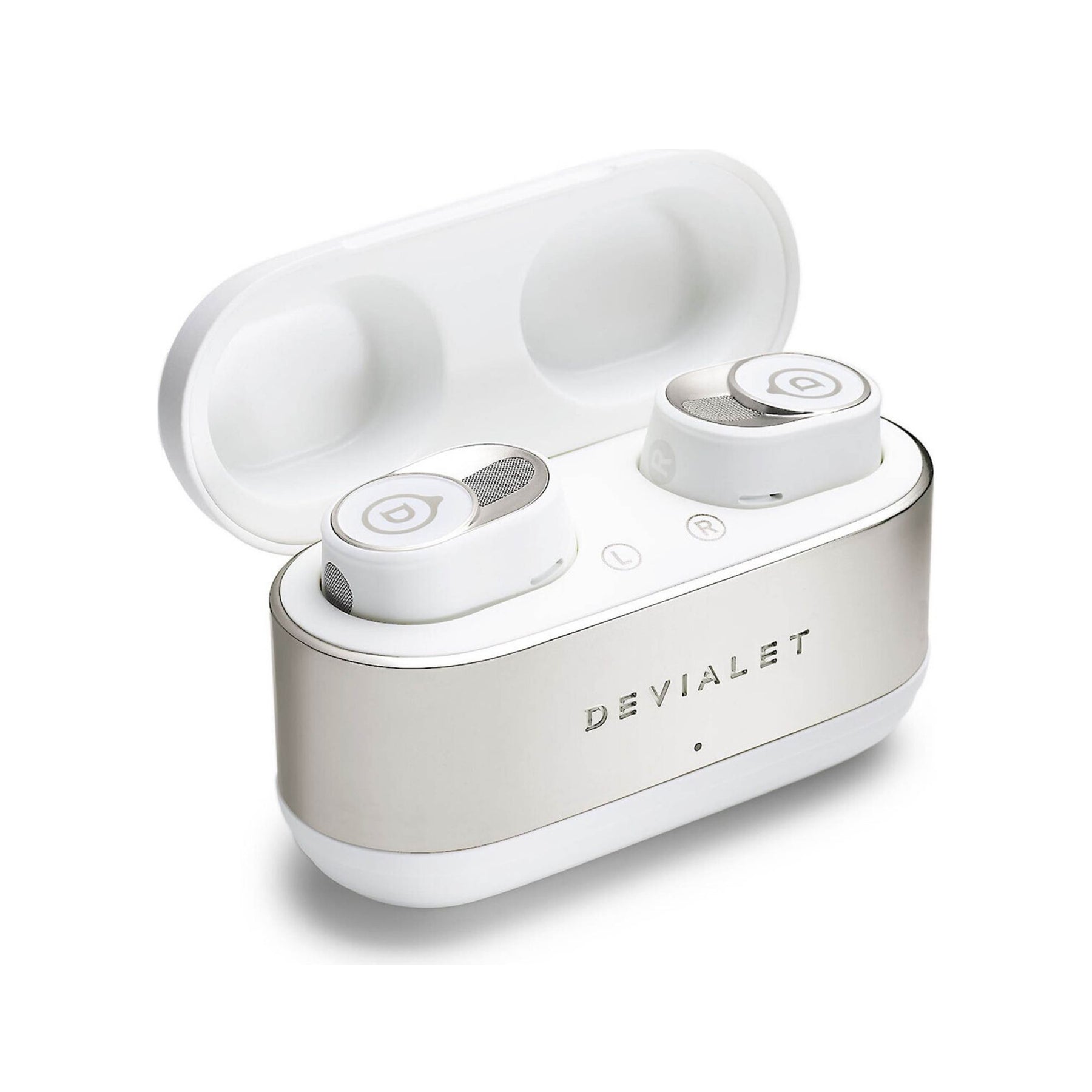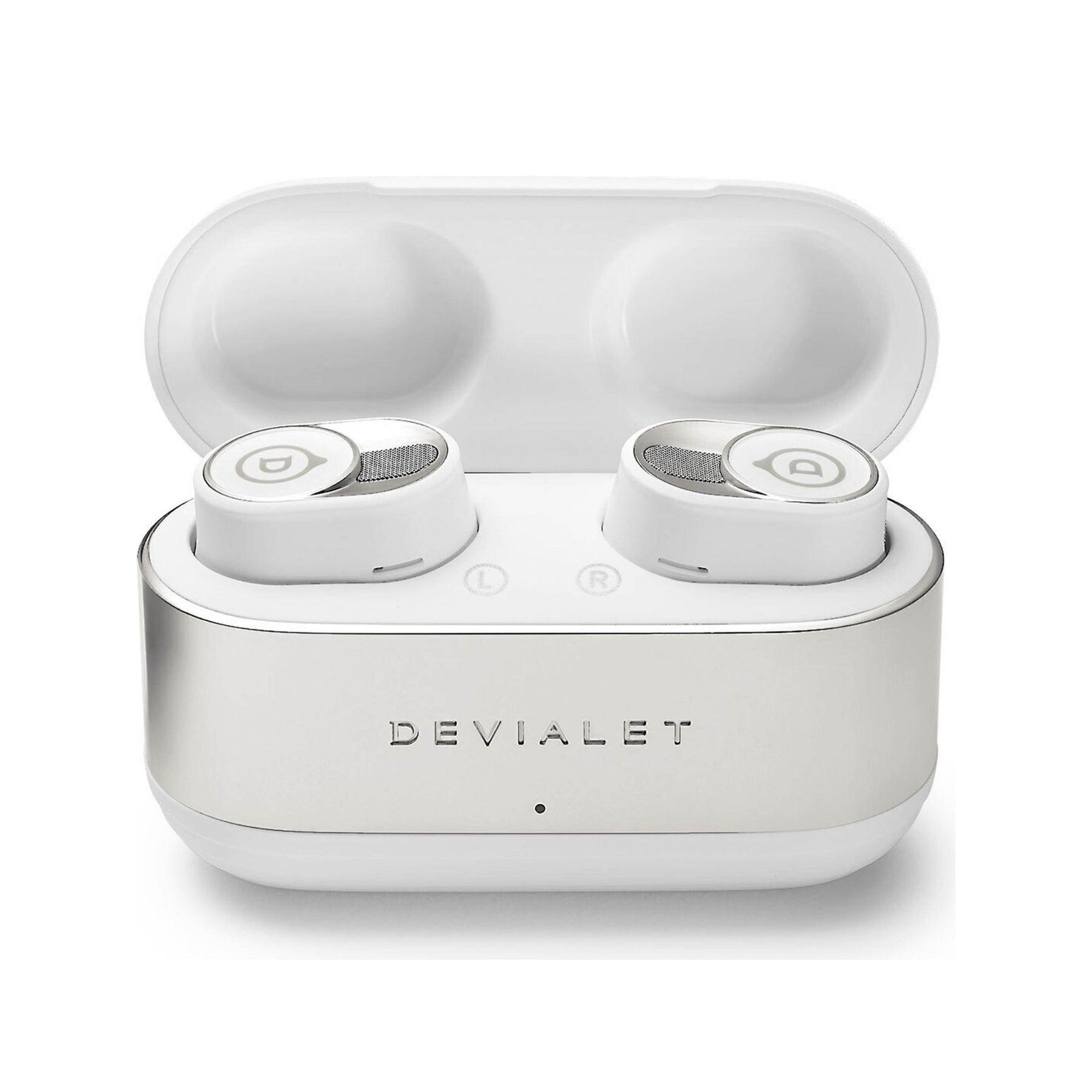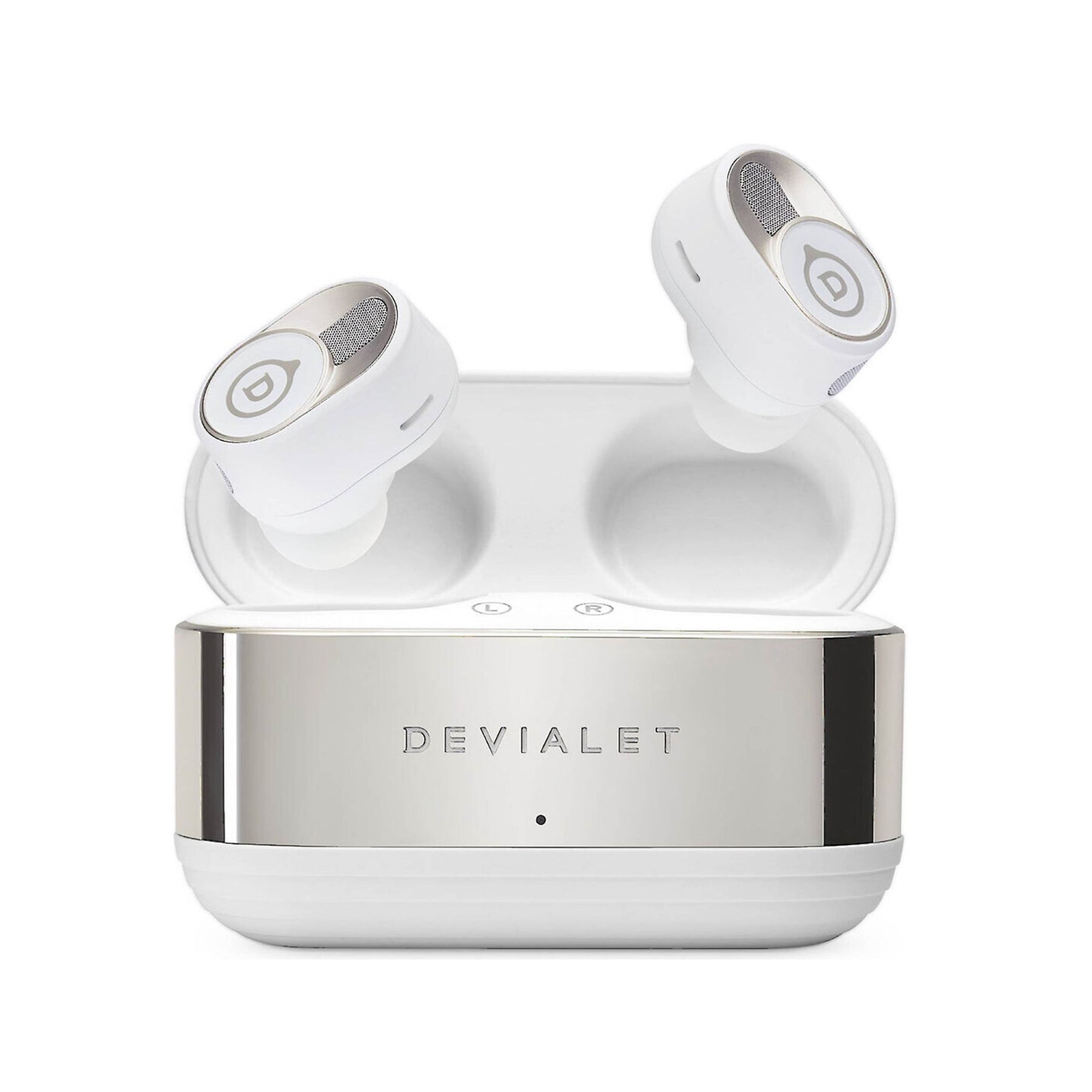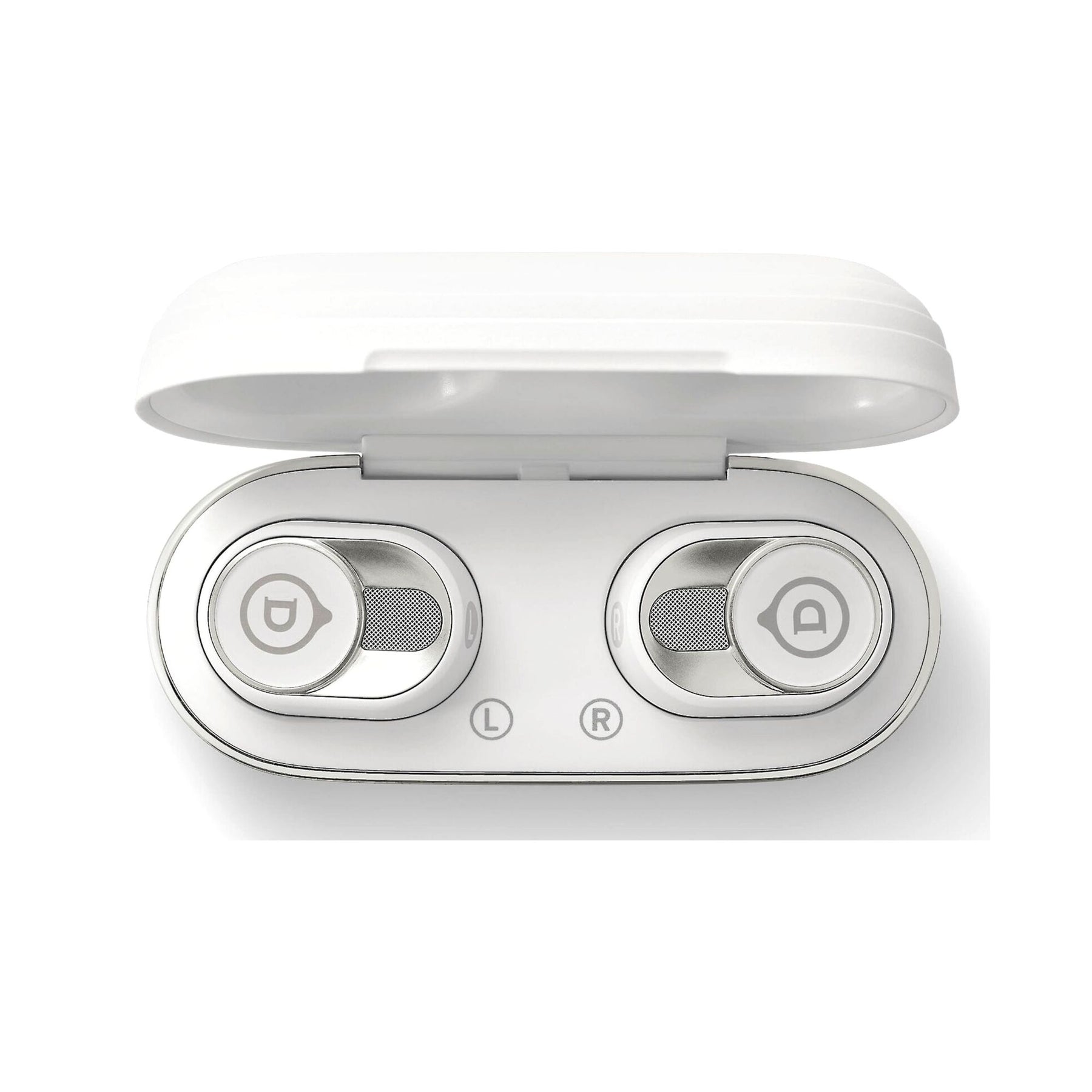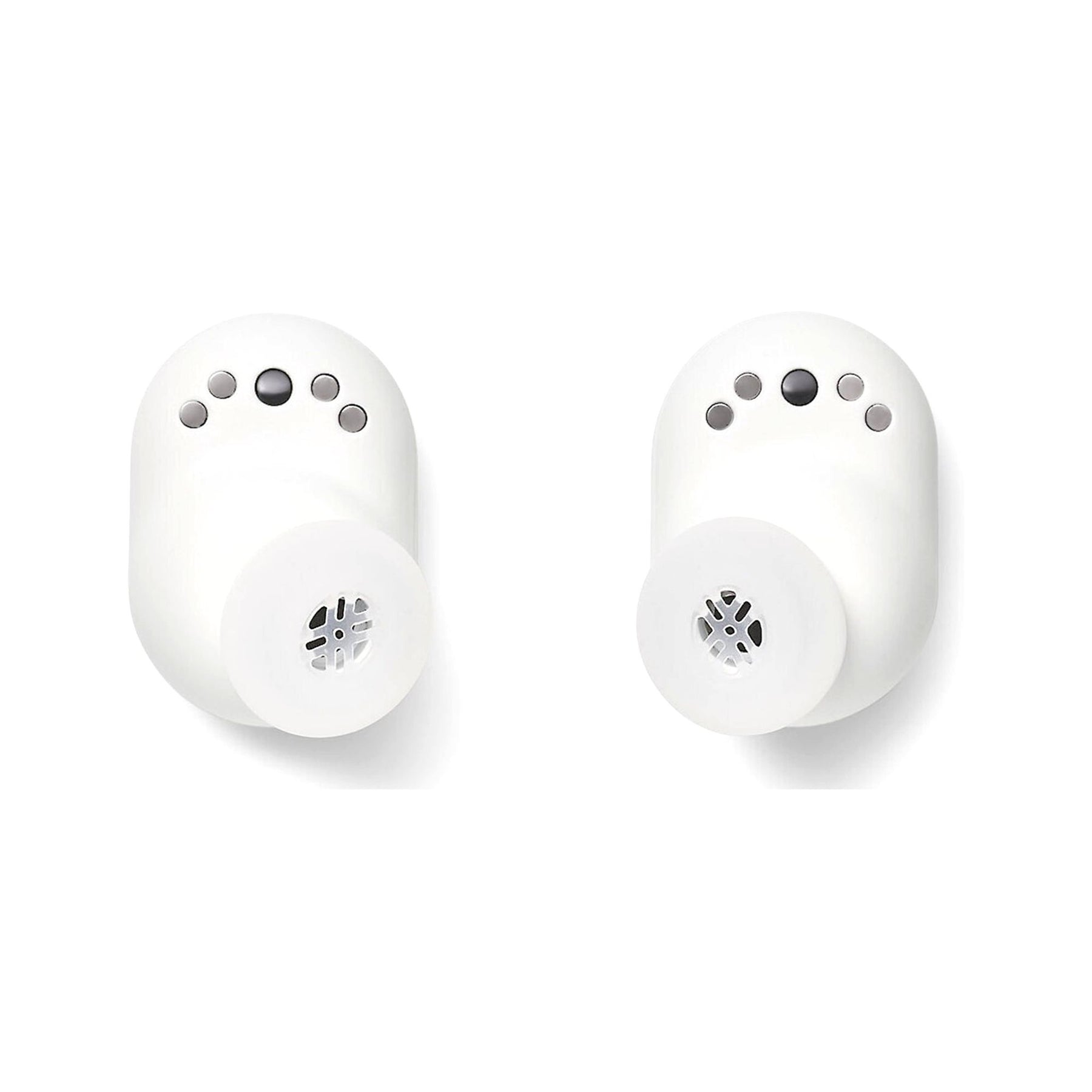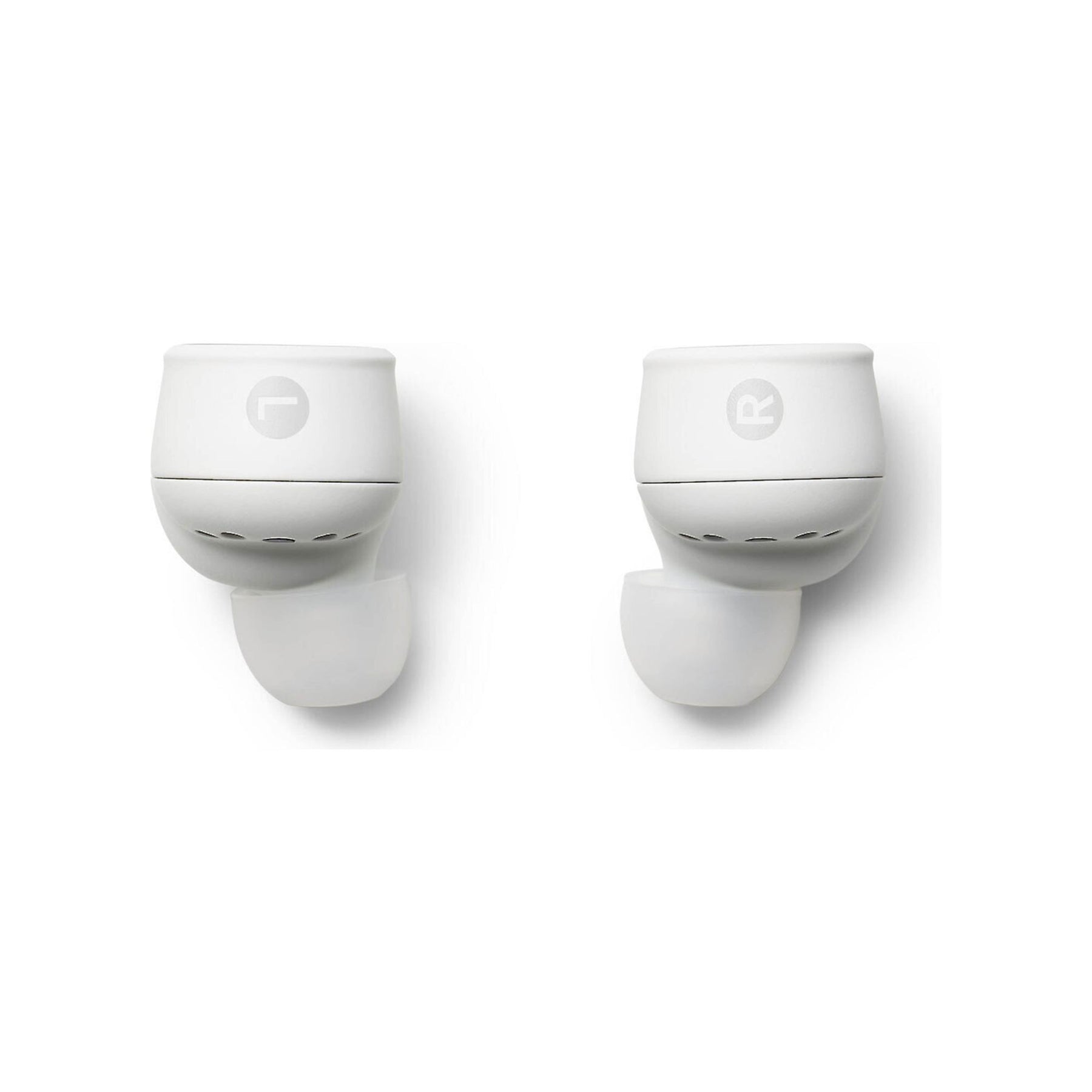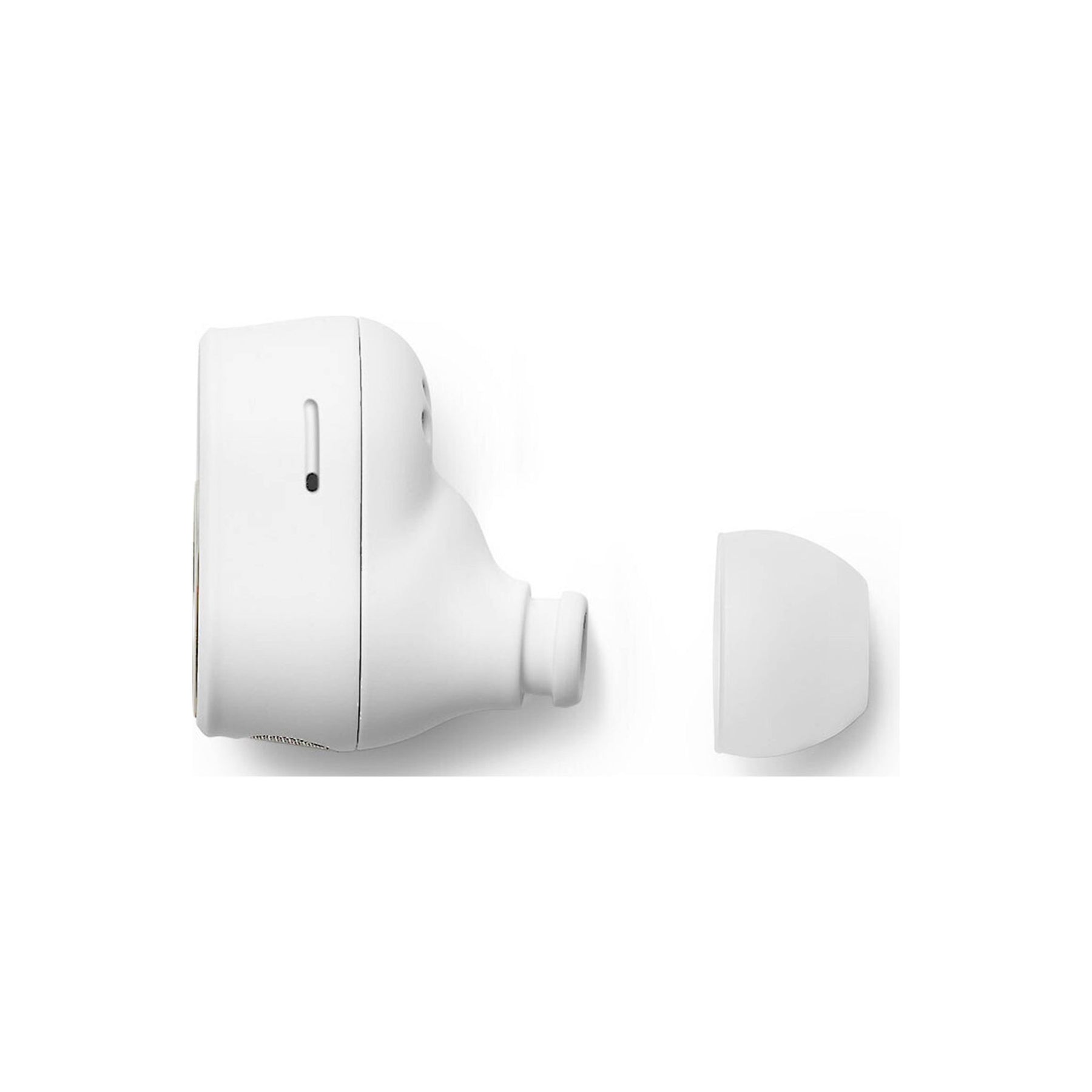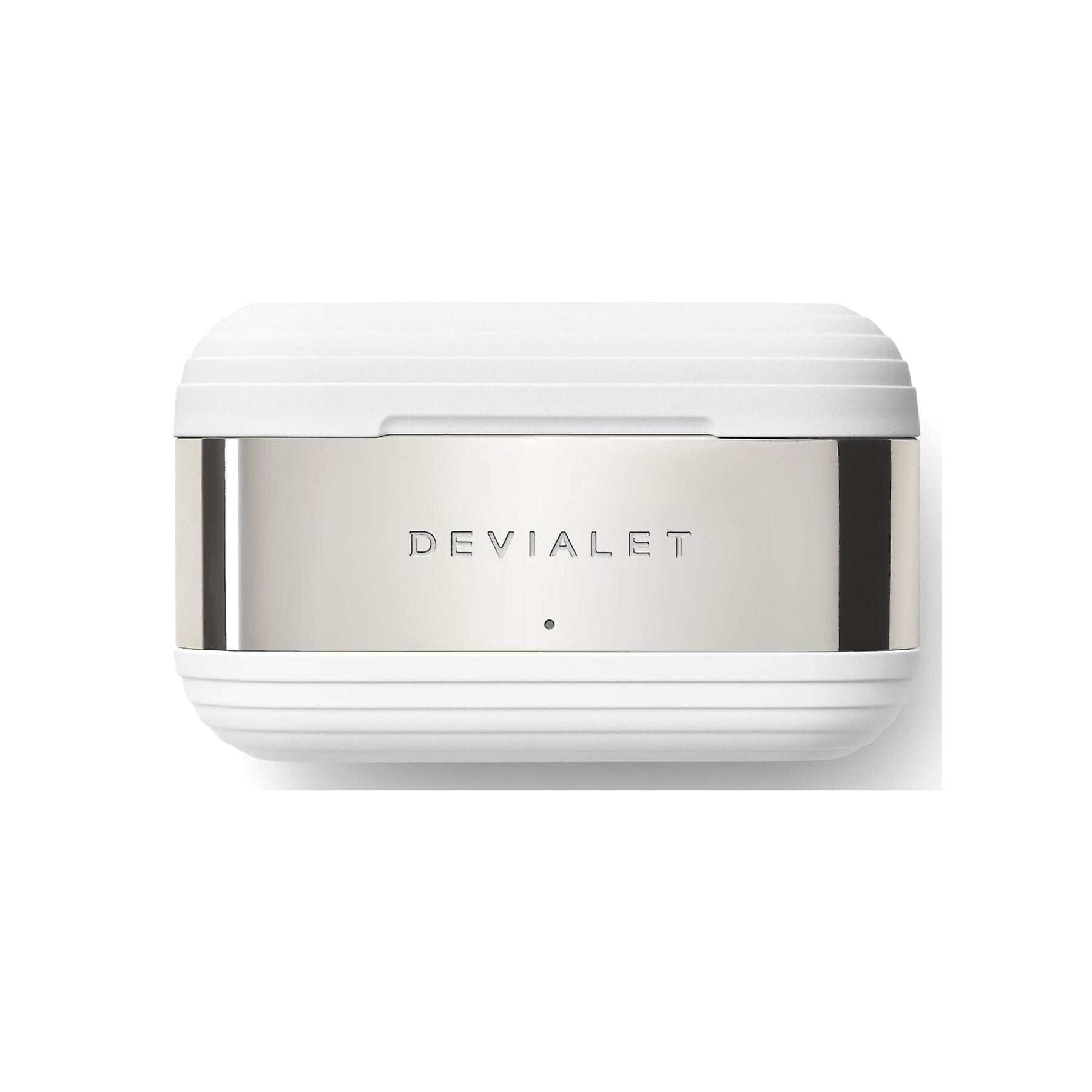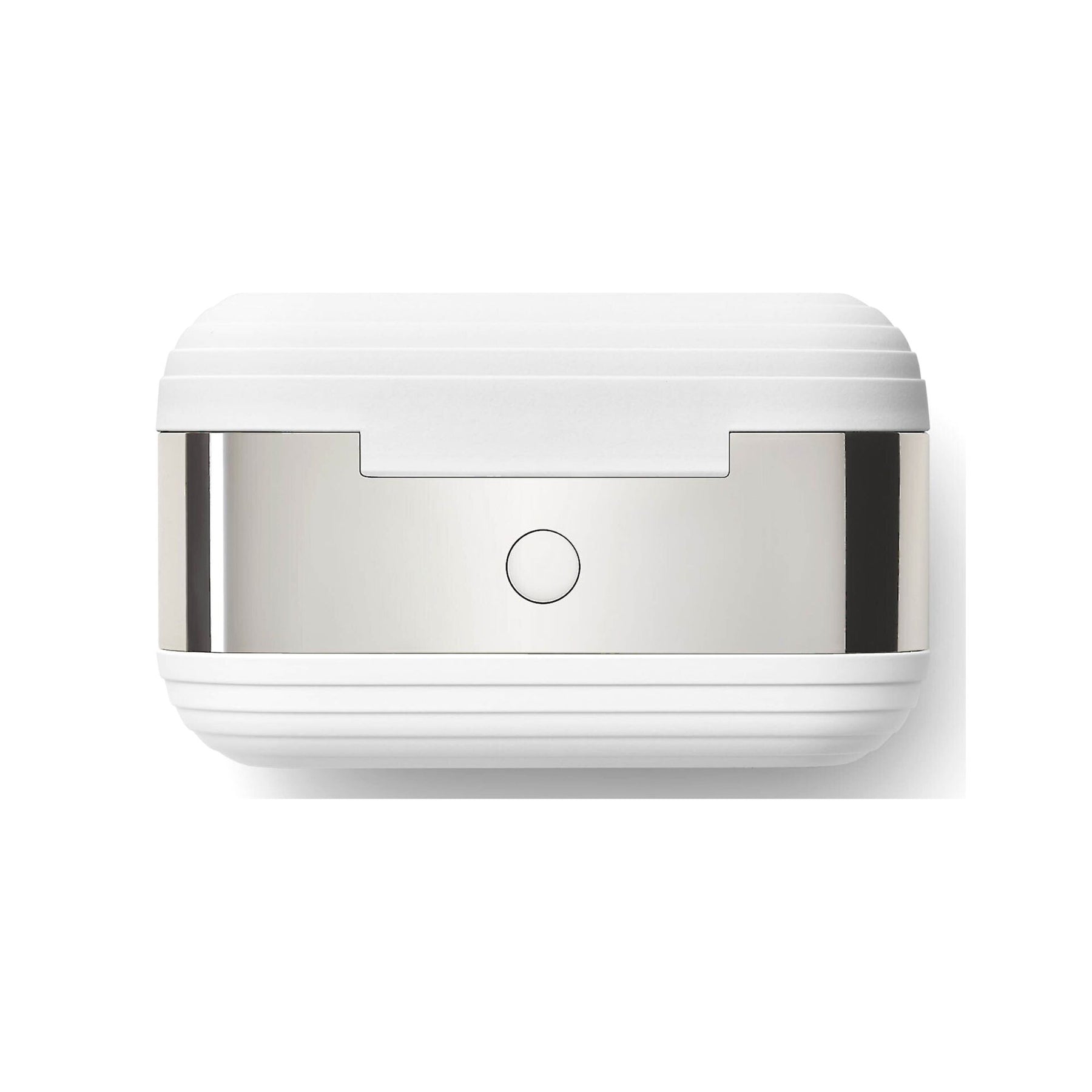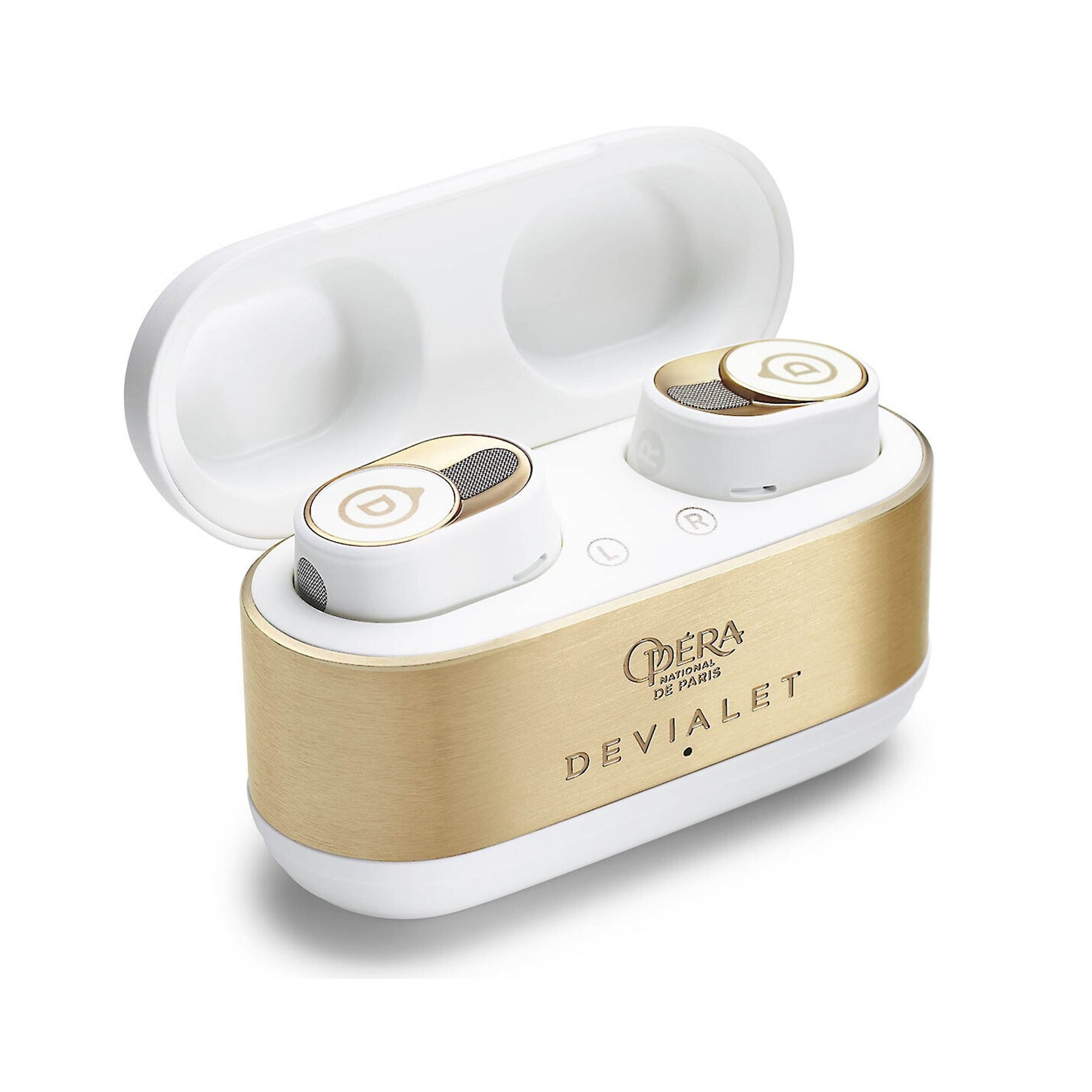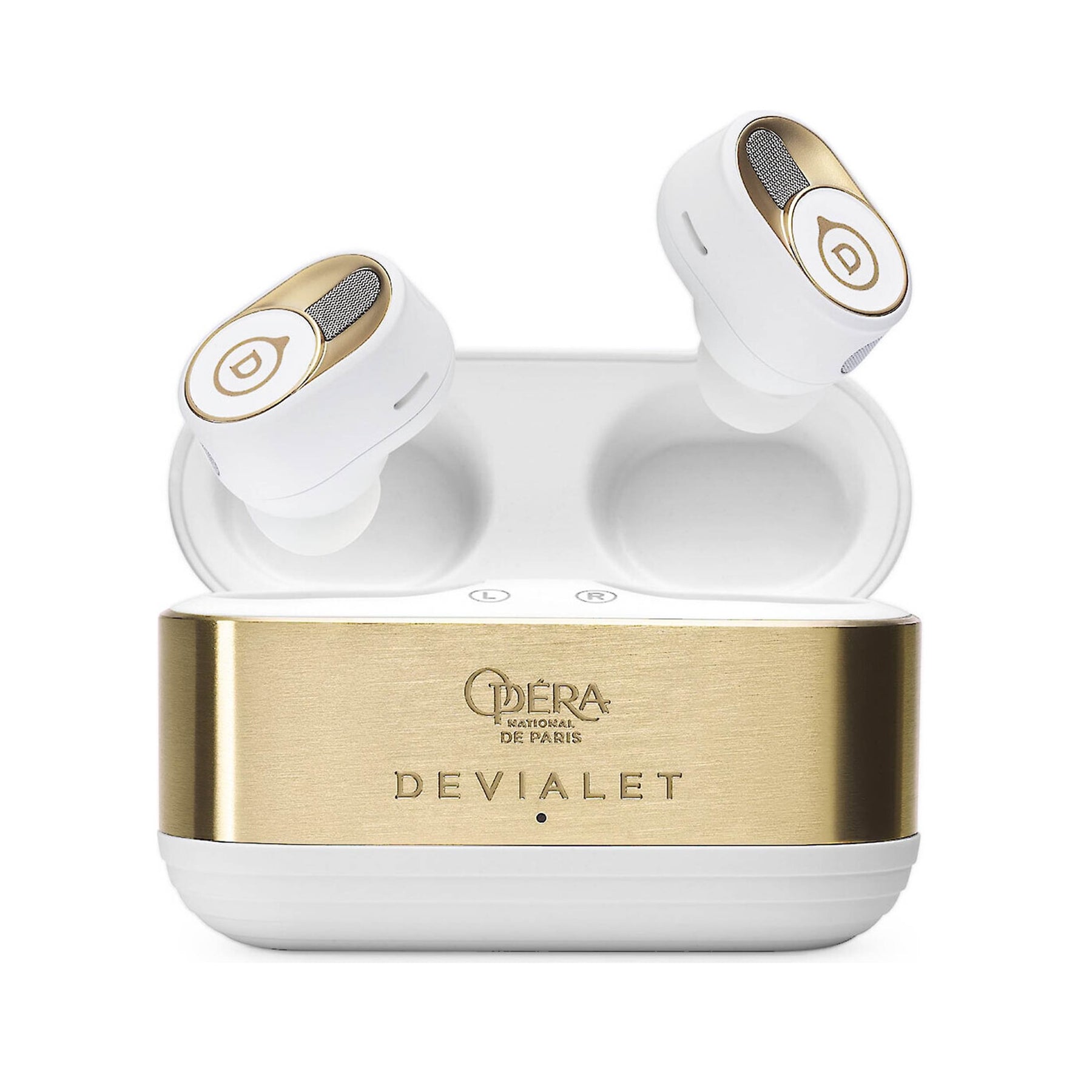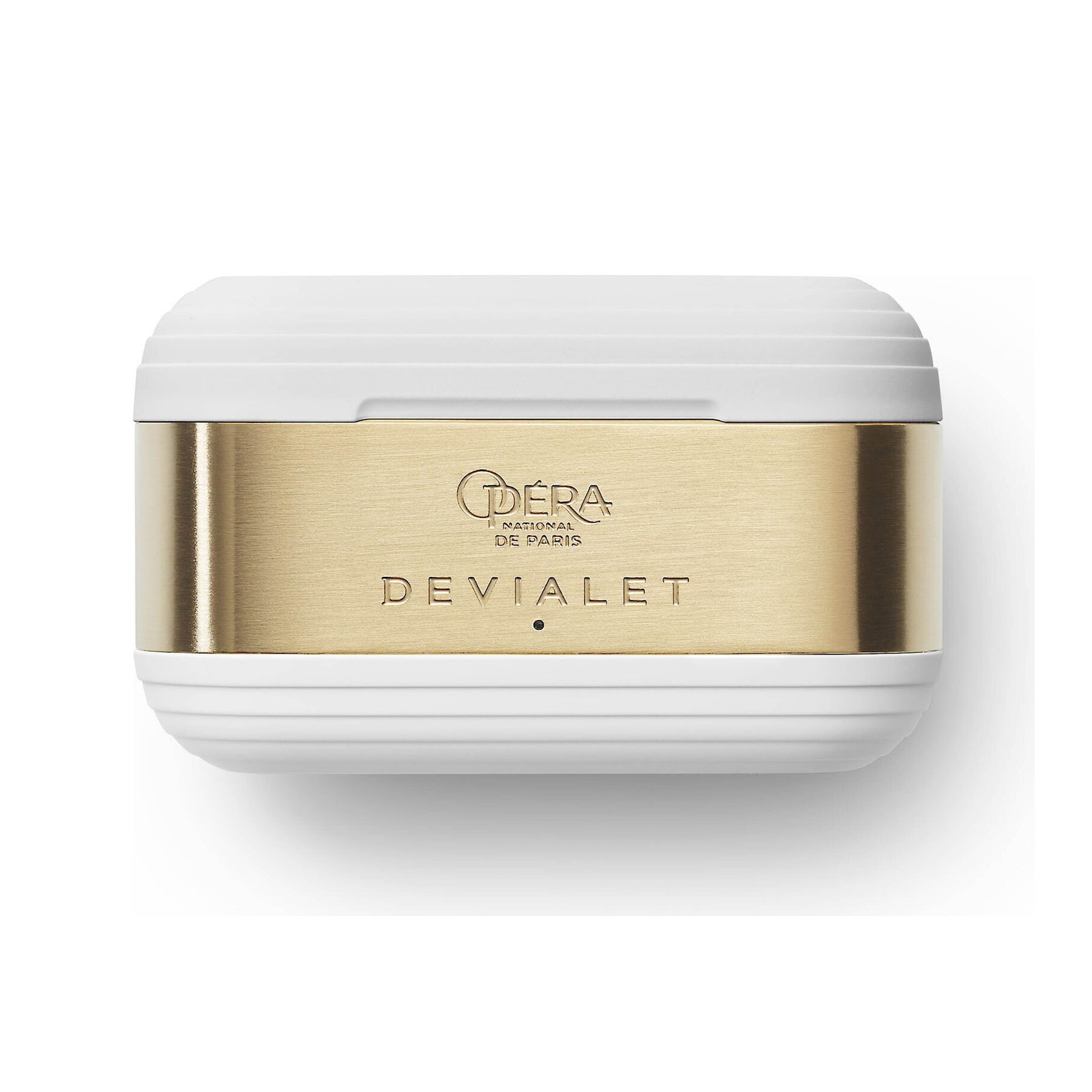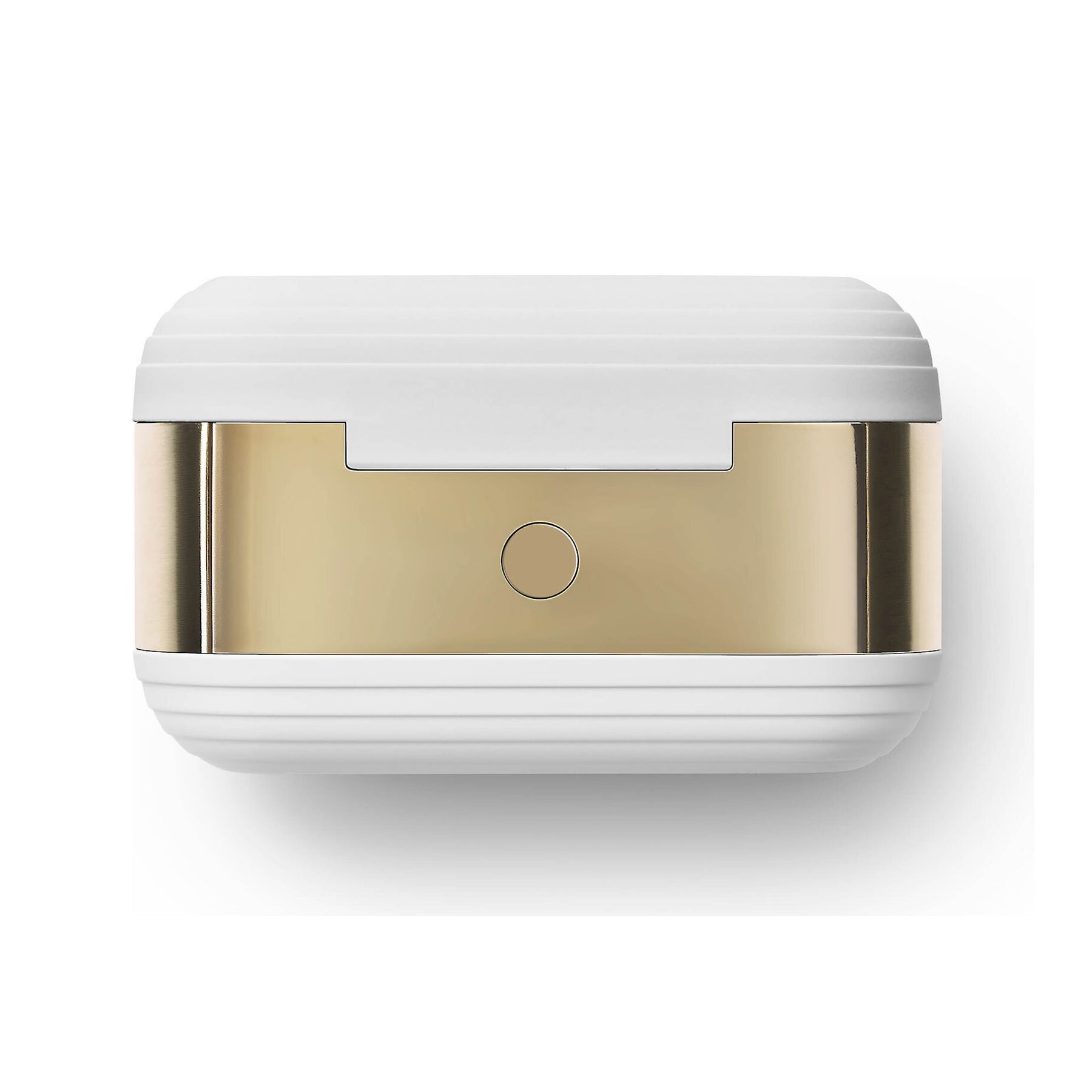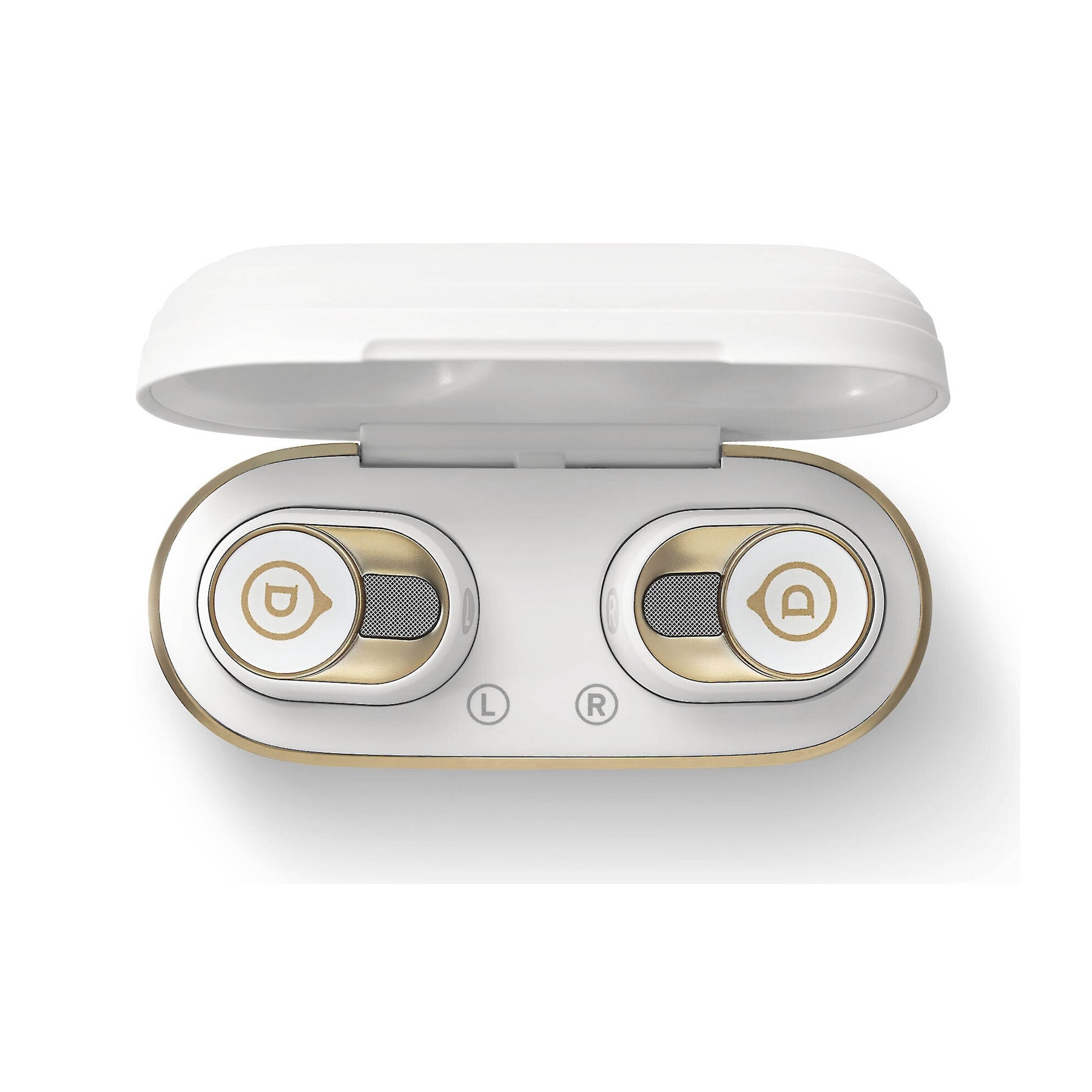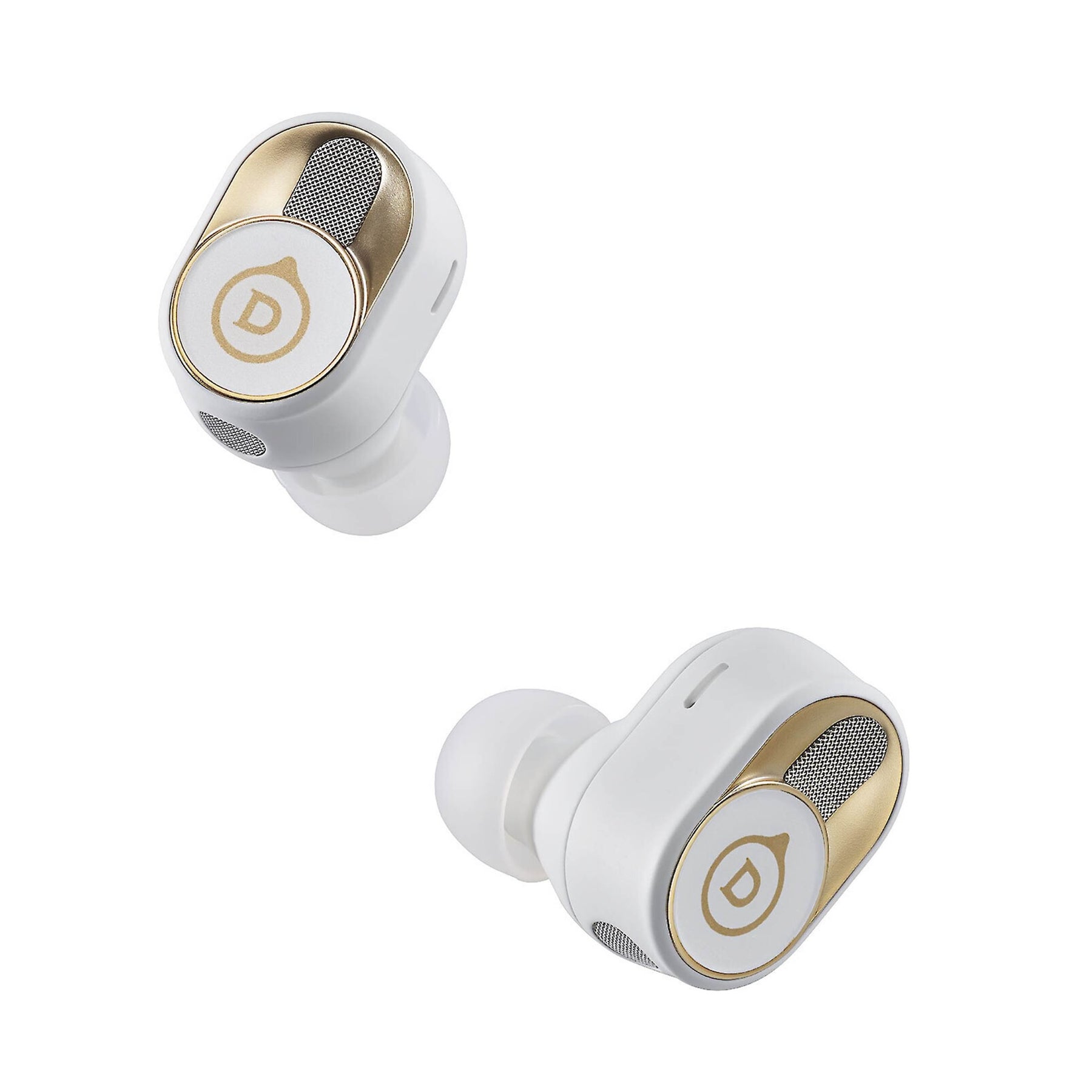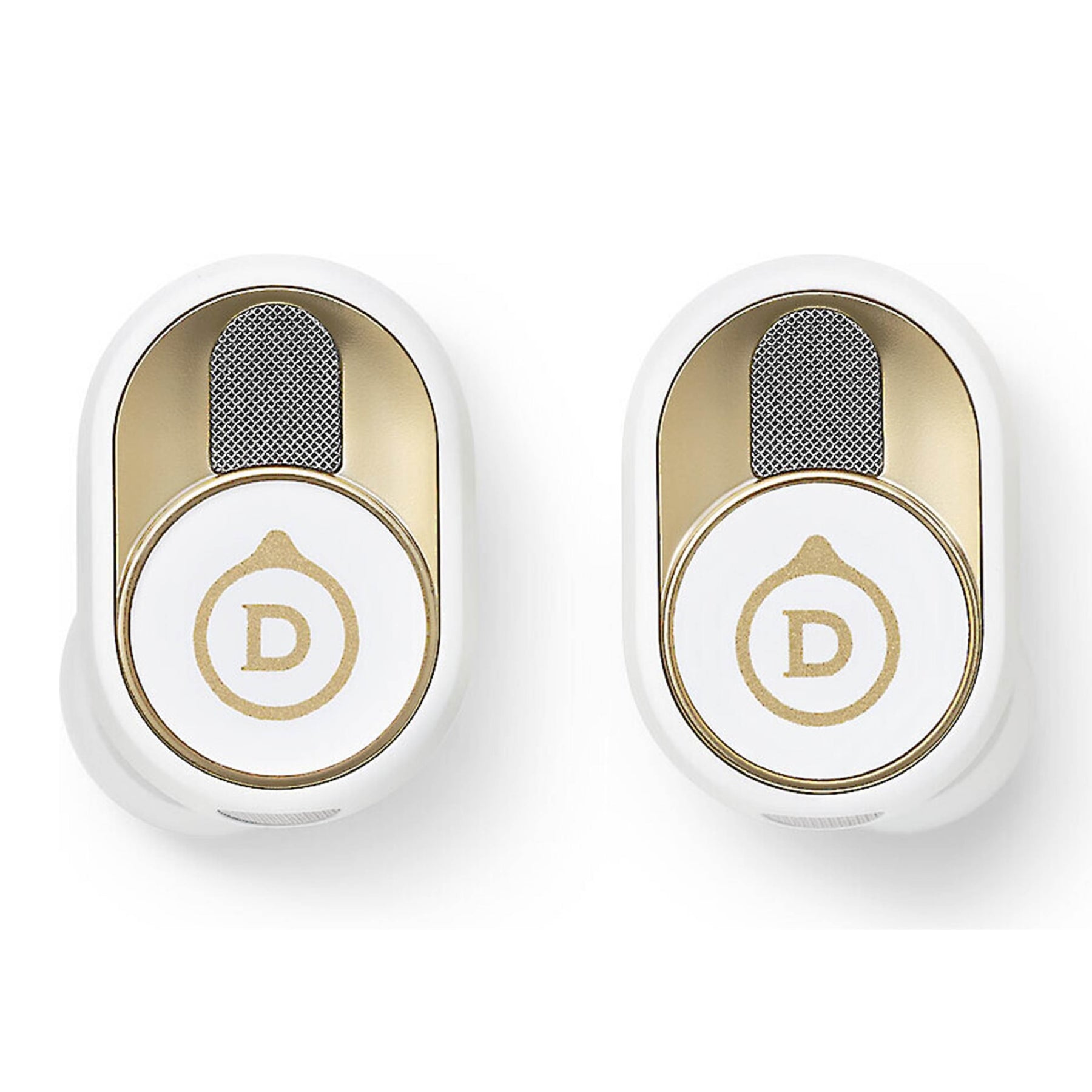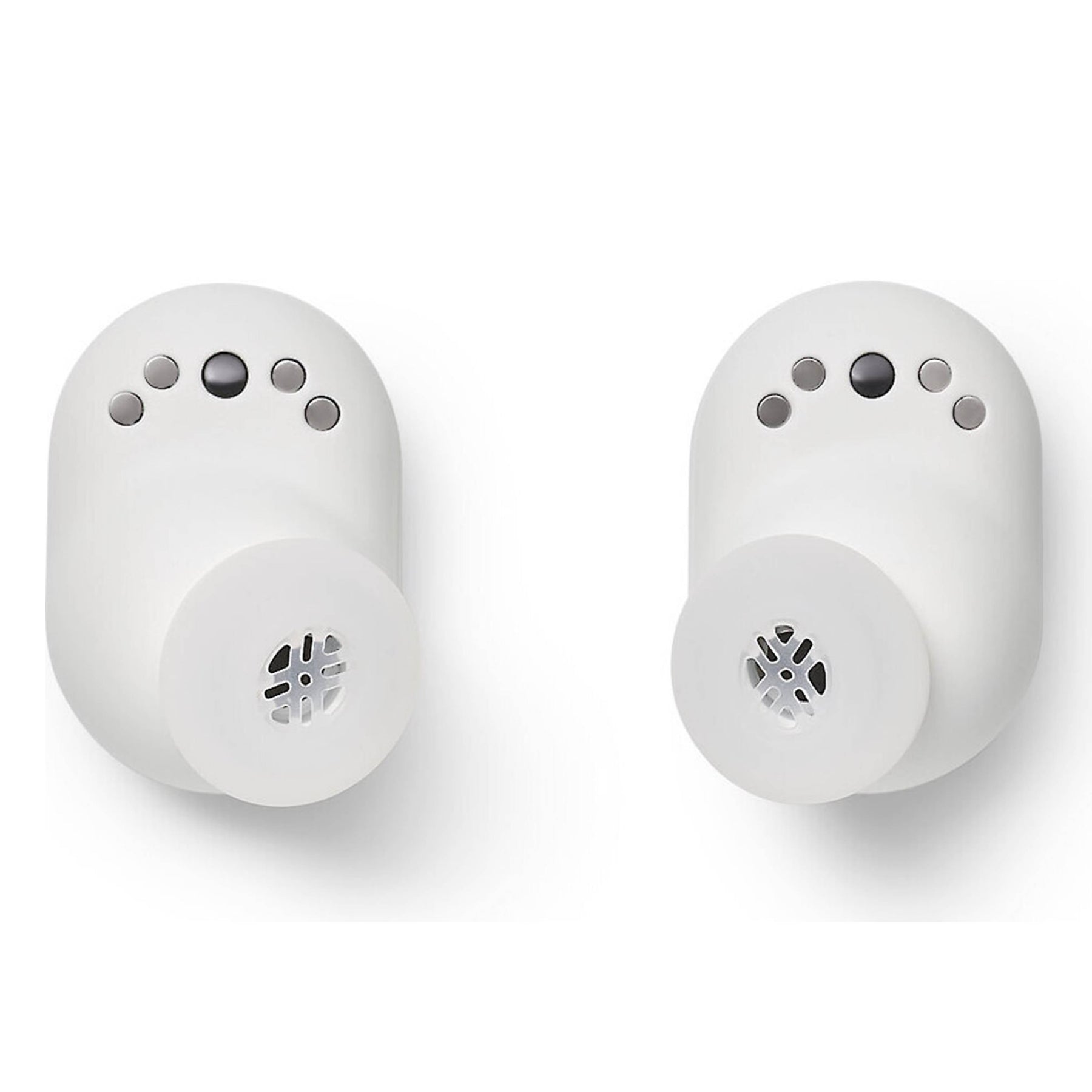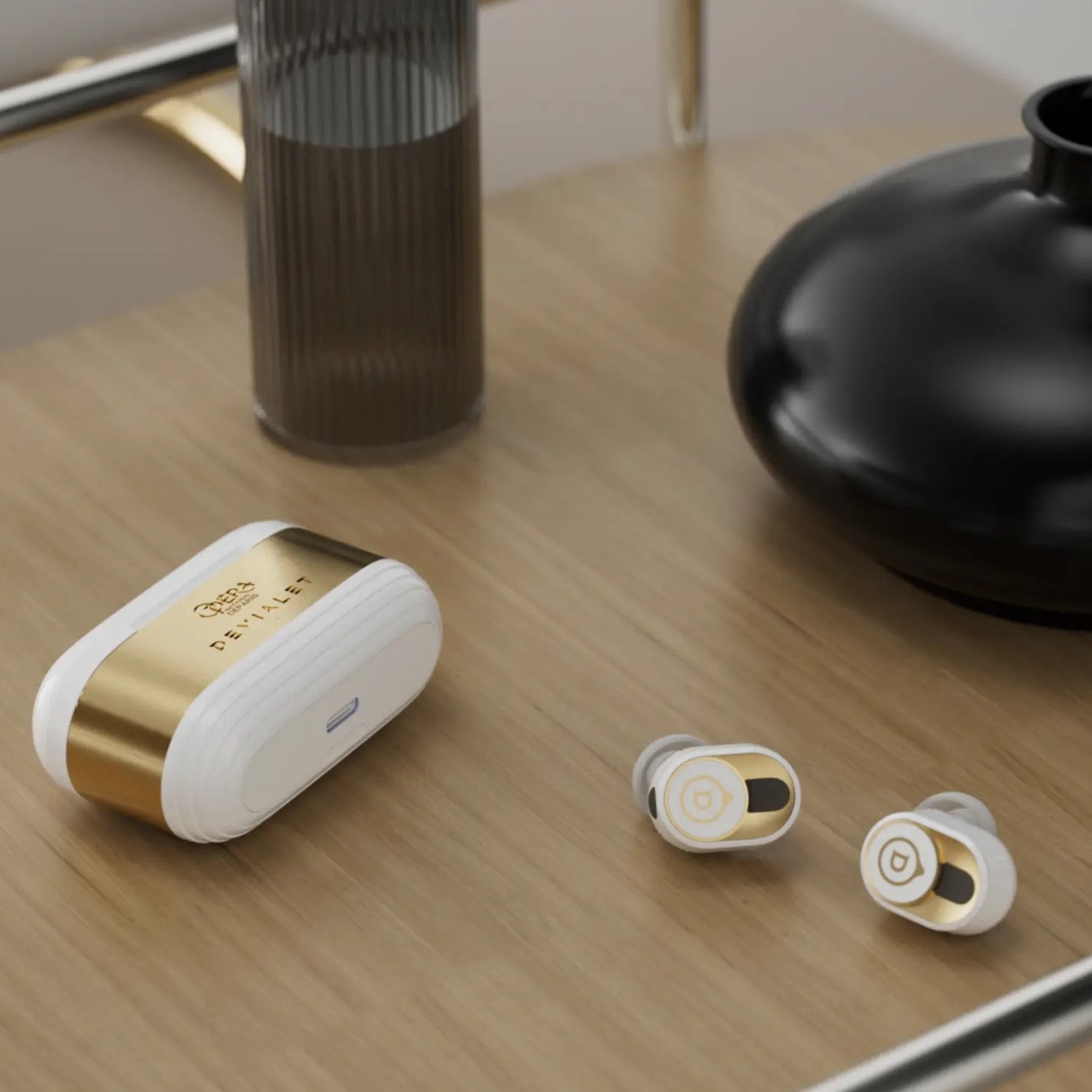 Devialet Gemini II - True Wireless Earbuds
Sound Quality
Devialet signature sound on-the-go.
Next-generation earbuds, next-level sound. Devialet Gemini II packs a suite of enhanced tech to take you even deeper into pure sound. With Devialet Adaptive Noise Cancellation™, you are protected from the ambient chaos and transported to a place that's harmonious and pure.
Ergonomy
Enhanced universal design.
Devialet Gemini II nestles into the ear, fitting so well you might even forget they're there. A universal shape that ensures stability no matter how much you move. And a charging case that is easy to slip into your pocket.

Connectivity

Easy to carry. Easy to use.

Enjoying music at its finest is easier with its improved connectivity and usability: Bluetooth 5.2 Multipoint connection and auto switch between up to two devices, Google Fast Pair*, new touch control customizations available in-app, and improved battery life.
"More with less" never looked (or sounded) so good
For the Gemini II earbuds, Devialet doubled down on what made the originals stand out from the true-wireless crowd. These sleek wireless noise-canceling earbuds sport a distinct, refined look and deliver even clearer, more linear sound with deep, satisfying bass. Devialet streamlined the design and made the fit even more flexible for ears of different sizes.

I haven't had a chance to audition this model, but the original Gemini served up some of the hardest-hitting bass I've heard from wireless in-ears. So, the fact that Devialet boasts even stronger low-end and more textured overall sound — from even smaller earbuds — is saying something. The 10mm high-excursion drivers are coated with titanium for quicker, more fluid movement, under firm control to minimize distortion.

Strong noise cancellation for earbuds

Noise cancellation is activated by pressing and holding either earbud. Devialet says updates to their noise-canceling technology allow the circuitry to react faster and adapt faster to external sounds. I found the first-generation earbuds among the best for canceling noise.

Press and hold the earbud again to activate "transparency" mode, which uses the built-in mics to pick ambient sound and voices. You can further dial in the level of noise cancellation or the amount of external sound you hear with the Devialet Gemini mobile app. It's a free download for Apple® and Android™ phones.

Strong wireless performance and clear phone calls

Music plays wirelessly via Bluetooth 5.2, a newer, stronger version of the popular wireless technology. It includes aptX® Adaptive technology. This versatile wireless audio codec automatically detects if you're in an area with competing Bluetooth signals and adjusts accordingly. In those crowded areas, it will optimize reliability over sound quality.

In places with no competing wireless signals, it will better preserve the audio quality with compatible phones. Speaking of phones, beamforming mics work with Devialet's wind-suppression technology to keep calls clear, too.

Better fit — with a twist

In-ear headphones are only as good as their fit. A secure seal is crucial for comfort, noise cancellation, and sound. So Devialet includes four sizes of silicone ear tips for finding the right fit. This time around, that includes size "XS" for smaller ears.

The earbuds are designed to slip right into place with a slight twist and remain stable when moving your head. With a good seal on both sides, you can expect proper imaging and even punchier bass. There's a feature in the app that helps ensure you have the right tips and the best fit.

Clean, clear sound with adjustable EQ

The Gemini app also has one of the more thorough "audio preferences" sections I've seen. You can customize the sound with the built-in equalizer, or choose from six built-in sound profiles. For music, the default "Flat" EQ should gives you a linear tuning that delivers strong low-end punch. But I suggest playing around with "Bass" EQ. Through the previous-gen Gemini, I couldn't believe that earbuds could be so small, yet capable of delivering so much thump!

What's in the box
Devialet Gemini II earbuds

Wireless charging case, USB-C charging cable

Set of eartips with 4 sizes (XS/S/M/L) with M size mounted on the earbuds

Documentation

Product pouch (exclusive to the Opéra de Paris edition)
Speaker Driver

Custom made 10 mm high-sensitivity driver

topped with titanium coating

ANC

Devialet proprietary technology ; Dual microphone Noise Reduction system ; Up to 40dB of Noise Cancellation

Voice Call

AWR : Automatically reduces wind noise for optimal music listening, voice call quality and everyday comfort.

Earbud Battery

Up to 5 hours of listening time on one charge

Charging Case Battery

Up to 22 hours with the charging case

Battery Compatibility

Works with Wireless Qi-certified chargers or the USB-C connector

Maximum Sound Level

120 dB SPL

Amplification Performance

THD+N* < 0.1% (measured for 100 dBSPL @1 kHz) (*Total Harmonic Distortion + Noise)

Frequency response (bandwidth)

5Hz - 20kHz

Connectivity

Bluetooth 5.2 with Multipoint (up to 2 devices simultaneously)

AAC, SBC, Qualcomm® AptX™

App

Devialet Gemini app (iOS & Android)

Dimension

Earbuds : Width 16 mm I Height 23 mm I Depth 26 mm

Charging case : Width 65 mm I Height 39 mm I Depth: 27 mm

Weight

Earbuds : 6 g (per earbud)

Charging case : 49 g
Speaker Driver

Custom made 10 mm high-sensitivity driver

topped with titanium coating

ANC

Devialet proprietary technology ; Dual microphone Noise Reduction system ; Up to 40dB of Noise Cancellation

Voice Call

AWR : Automatically reduces wind noise for optimal music listening, voice call quality and everyday comfort.

Earbud Battery

Up to 5 hours of listening time on one charge

Charging Case Battery

Up to 22 hours with the charging case

Battery Compatibility

Works with Wireless Qi-certified chargers or the USB-C connector

Maximum Sound Level

120 dB SPL

Amplification Performance

THD+N* < 0.1% (measured for 100 dBSPL @1 kHz) (*Total Harmonic Distortion + Noise)

Frequency response (bandwidth)

5Hz - 20kHz

Connectivity

Bluetooth 5.2 with Multipoint (up to 2 devices simultaneously)

AAC, SBC, Qualcomm® AptX™

App

Devialet Gemini app (iOS & Android)

Dimension

Earbuds : Width 16 mm I Height 23 mm I Depth 26 mm

Charging case : Width 65 mm I Height 39 mm I Depth: 27 mm

Weight

Earbuds : 6 g (per earbud)

Charging case : 49 g