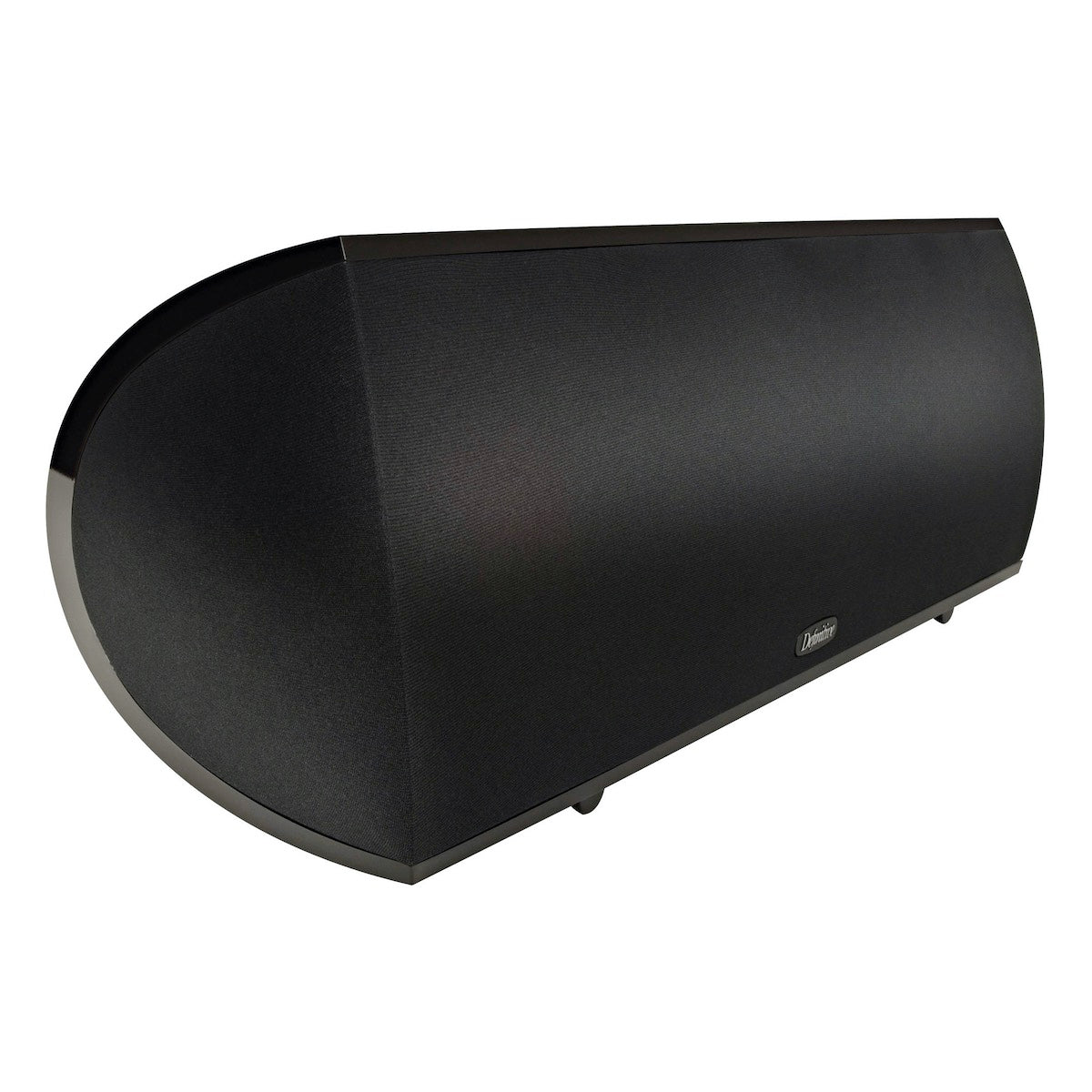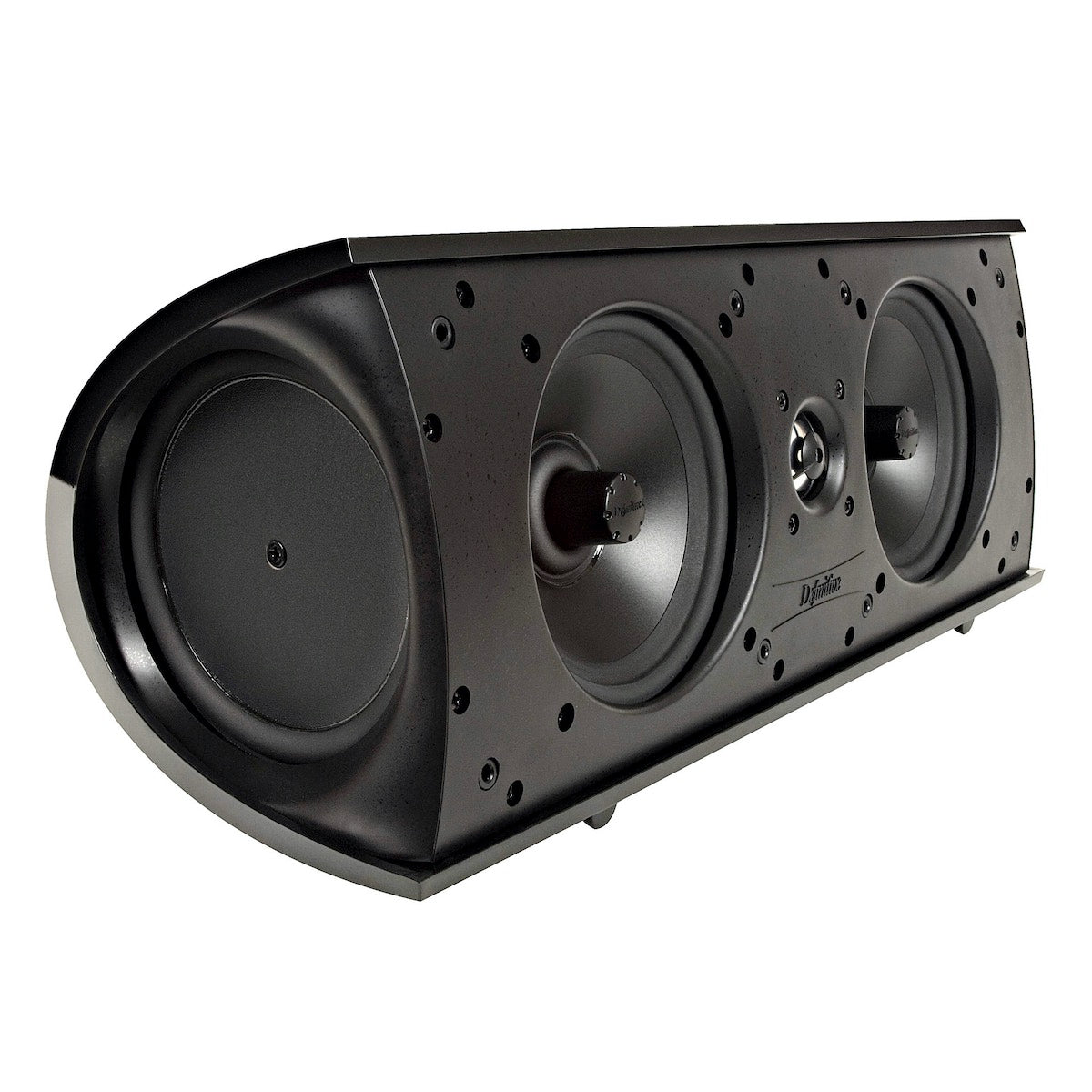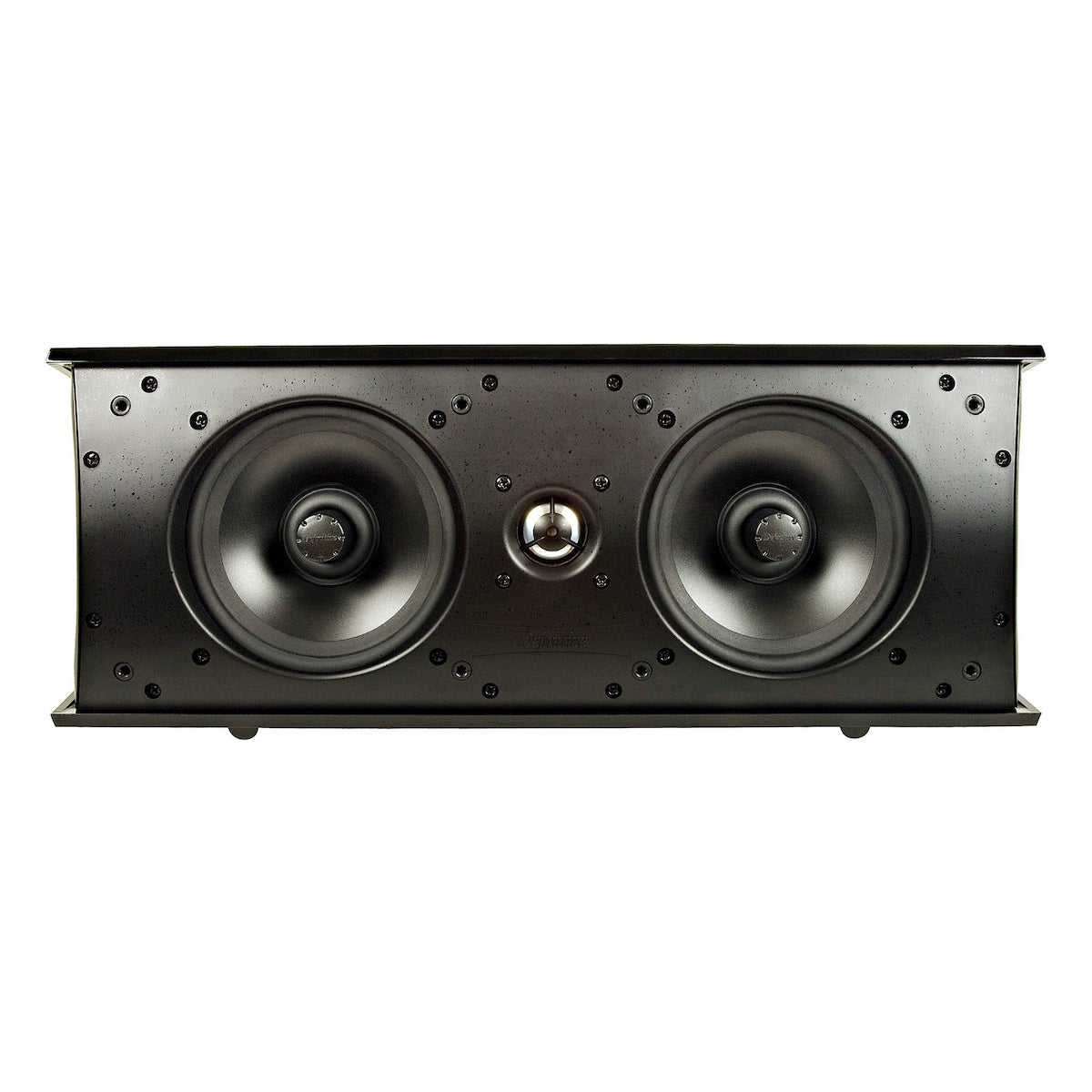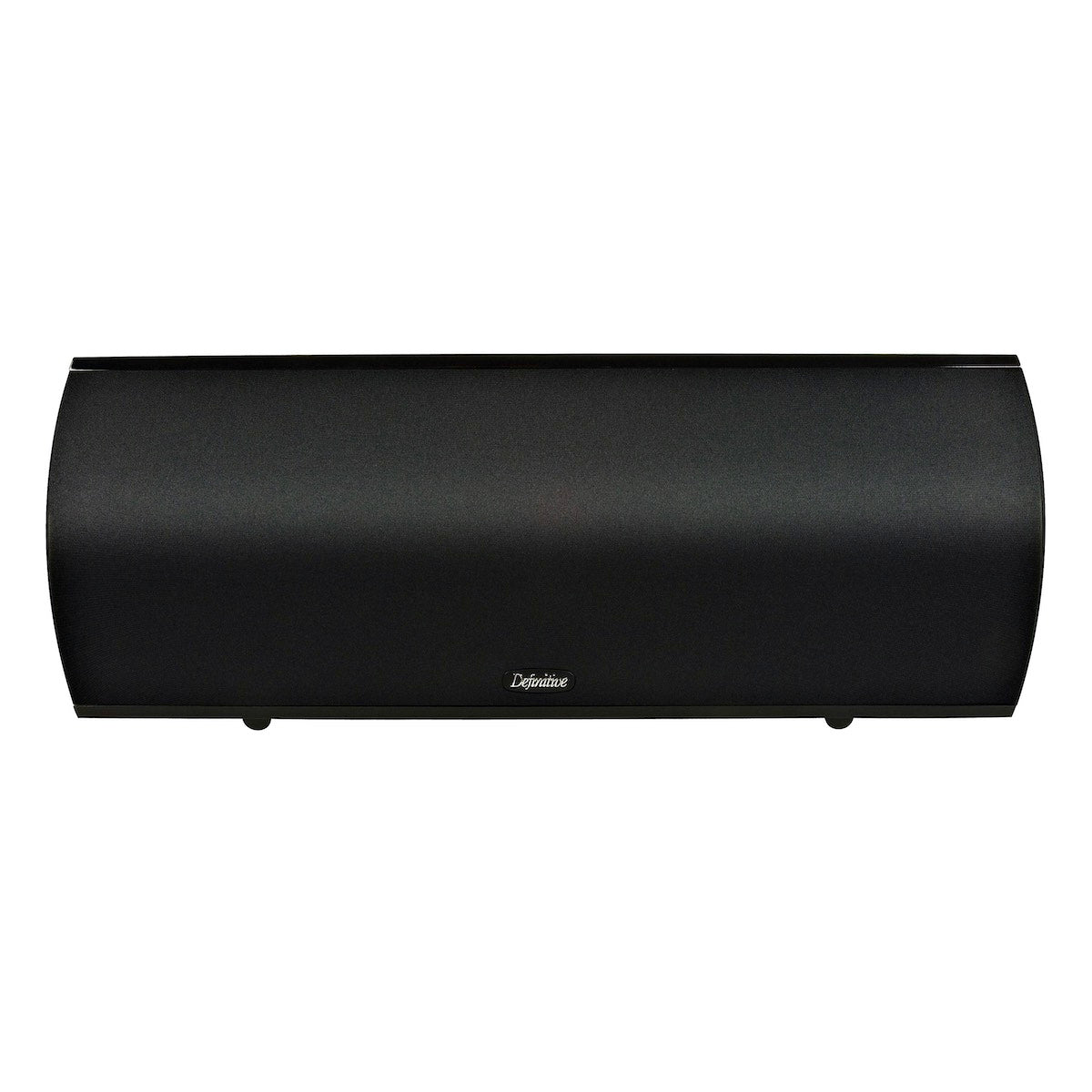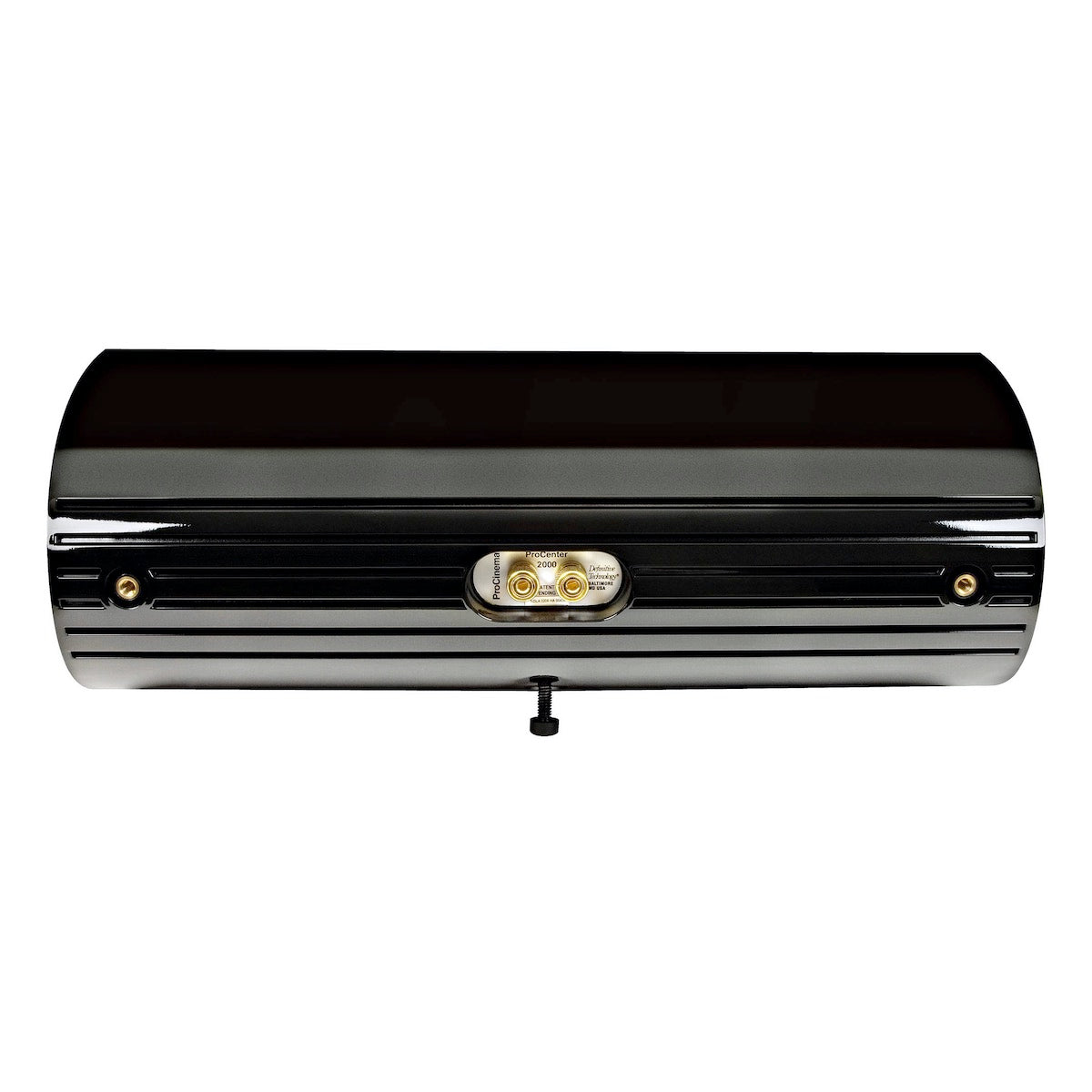 Definitive Technology ProCenter 2000 - Centre Speaker
   DEFINITIVE TECHNOLOGY PROCENTER 200 - CENTRE SPEAKER
Key Features 
Rich audio from the best center channel speaker in the ProCinema Series

Sounds bigger than its size while being easy to place

Dual 5.25" pressure-coupled mid/bass radiators deliver warm, full-bodied sound

Immerse yourself in high definition sound driven by exclusive BDSS™ technology
Sound that speaks for itself
The ProCenter 2000 is a revelation in sound. Built to unravel clearer dialog, more realistic details and up to 75% of a movie's soundtrack, this world-class center channel loudspeaker uses identical BDSS™ drivers and two mid/bass radiators to produce peerless tonal accuracy that stands high above the competition.
The Secret of Balanced Double Surround System
Proprietary BDSS™ drivers pressure-coupled to a pair of equally-sized, cleverly-placed mid/bass radiators double the lower-midrange/bass radiating area for rich, warm and lifelike sound performance.
Pure Aluminum
Smooth, high frequency response rings true from the pure aluminum dome tweeter set among high definition planar bass drivers.
Clarity You Can Show Off
Understated yet remarkably sophisticated, the ProCenter 2000 can be placed on a shelf, on top of a TV or mounted on a wall. Its built-in foot lets you adjust the angle of the speaker to aim high quality, true-to-life sound anywhere in the room.
Works in Concert
The pinnacle of Pro Series center speakers, the ProCenter 2000 pairs with ProMonitor 800 or ProMonitor 1000 satellite speakers and a matching ProSub for a complete ProCinema sound system.
Orientation

Horizontal

Driver Complement

1" (2.54 cm) d (Round) - Tweeter

5.25" (13.34 cm) d (Round) BDSS Mid/Woofer - Mid/Woofer

5.25" (13.34 cm) d (Round) - Bass Radiator

Height

6.5" (16.51 cm)

Width

17" (43.18 cm)

Depth

6.5" (16.51 cm)

Weight

12 lbs (5.44 kg)

Enclosure Type

Computer Modeled Elliptical with Pressure Coupled Side Mounted Bass Radiators

Mounting Type

(2) 1/4" 20 Threaded Insert

Mounting Location

Back of Speaker

Mounting Type

1/4" 20 Threaded Insert with included leveler foot

Available Orientations

Horizontal

Mounting Location

Bottom of Speaker

Speaker Inputs

(1) Pair of 5-Way Binding Posts - Gold Plated

Total Frequency Response

42 Hz - 30 Hz

Nominal Impedance

8 ohms

Max Sensitivity (1 watt @ 1 meter)

91 Db

A/V Receiver Crossover Settings

(60 Hz)

Recommended Amplifier Power Per Channel

10 watts - 250 watts
Orientation

Horizontal

Driver Complement

1" (2.54 cm) d (Round) - Tweeter

5.25" (13.34 cm) d (Round) BDSS Mid/Woofer - Mid/Woofer

5.25" (13.34 cm) d (Round) - Bass Radiator

Height

6.5" (16.51 cm)

Width

17" (43.18 cm)

Depth

6.5" (16.51 cm)

Weight

12 lbs (5.44 kg)

Enclosure Type

Computer Modeled Elliptical with Pressure Coupled Side Mounted Bass Radiators

Mounting Type

(2) 1/4" 20 Threaded Insert

Mounting Location

Back of Speaker

Mounting Type

1/4" 20 Threaded Insert with included leveler foot

Available Orientations

Horizontal

Mounting Location

Bottom of Speaker

Speaker Inputs

(1) Pair of 5-Way Binding Posts - Gold Plated

Total Frequency Response

42 Hz - 30 Hz

Nominal Impedance

8 ohms

Max Sensitivity (1 watt @ 1 meter)

91 Db

A/V Receiver Crossover Settings

(60 Hz)

Recommended Amplifier Power Per Channel

10 watts - 250 watts