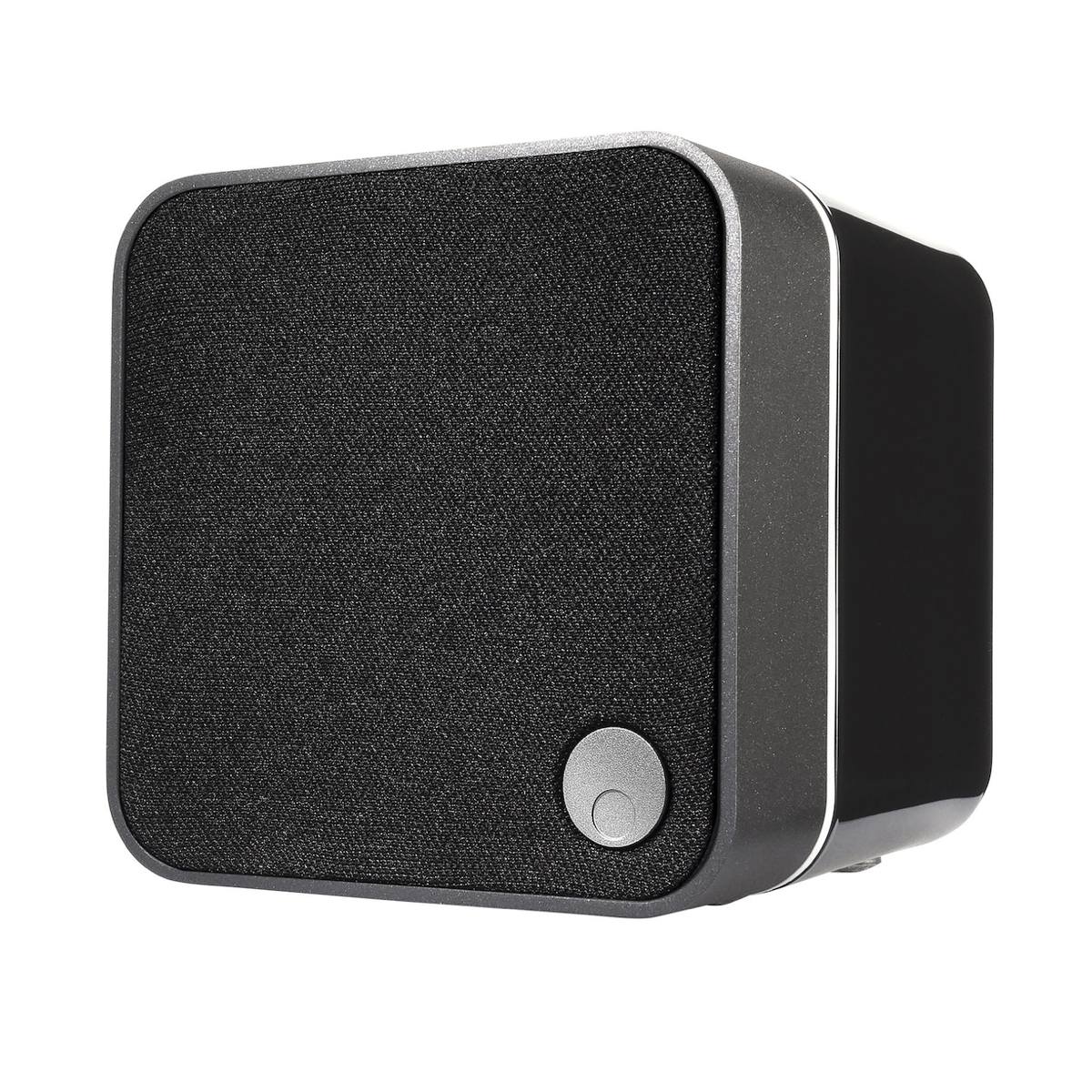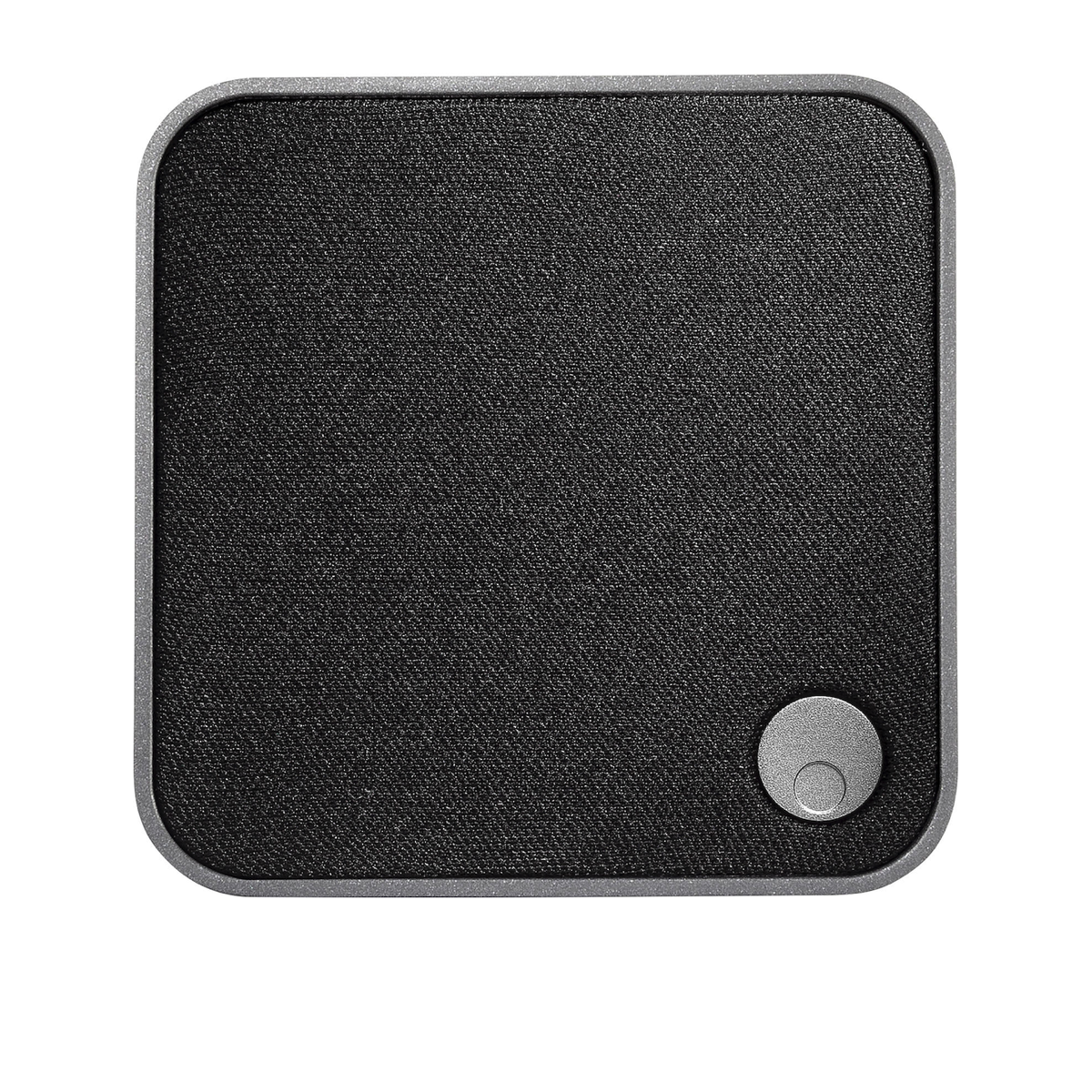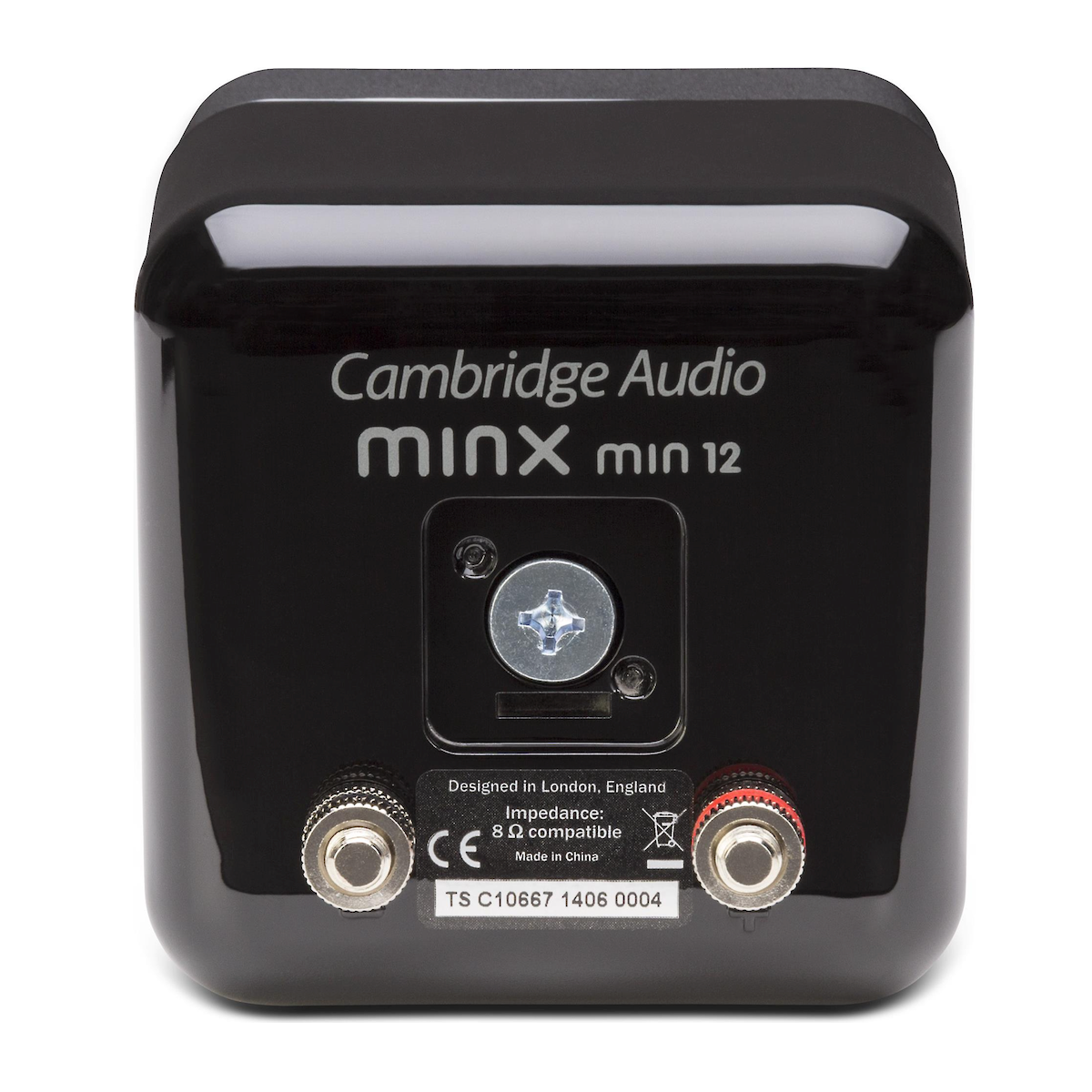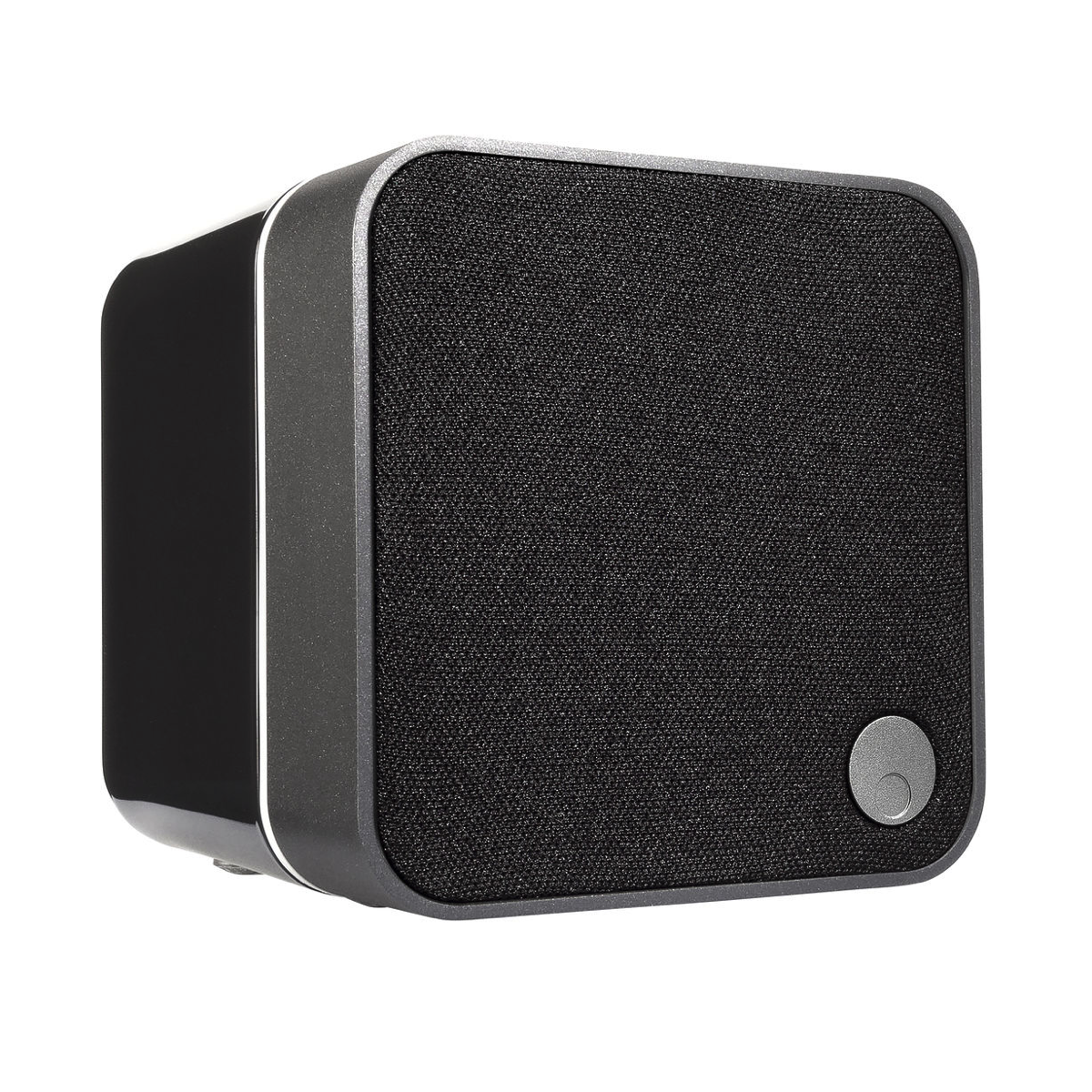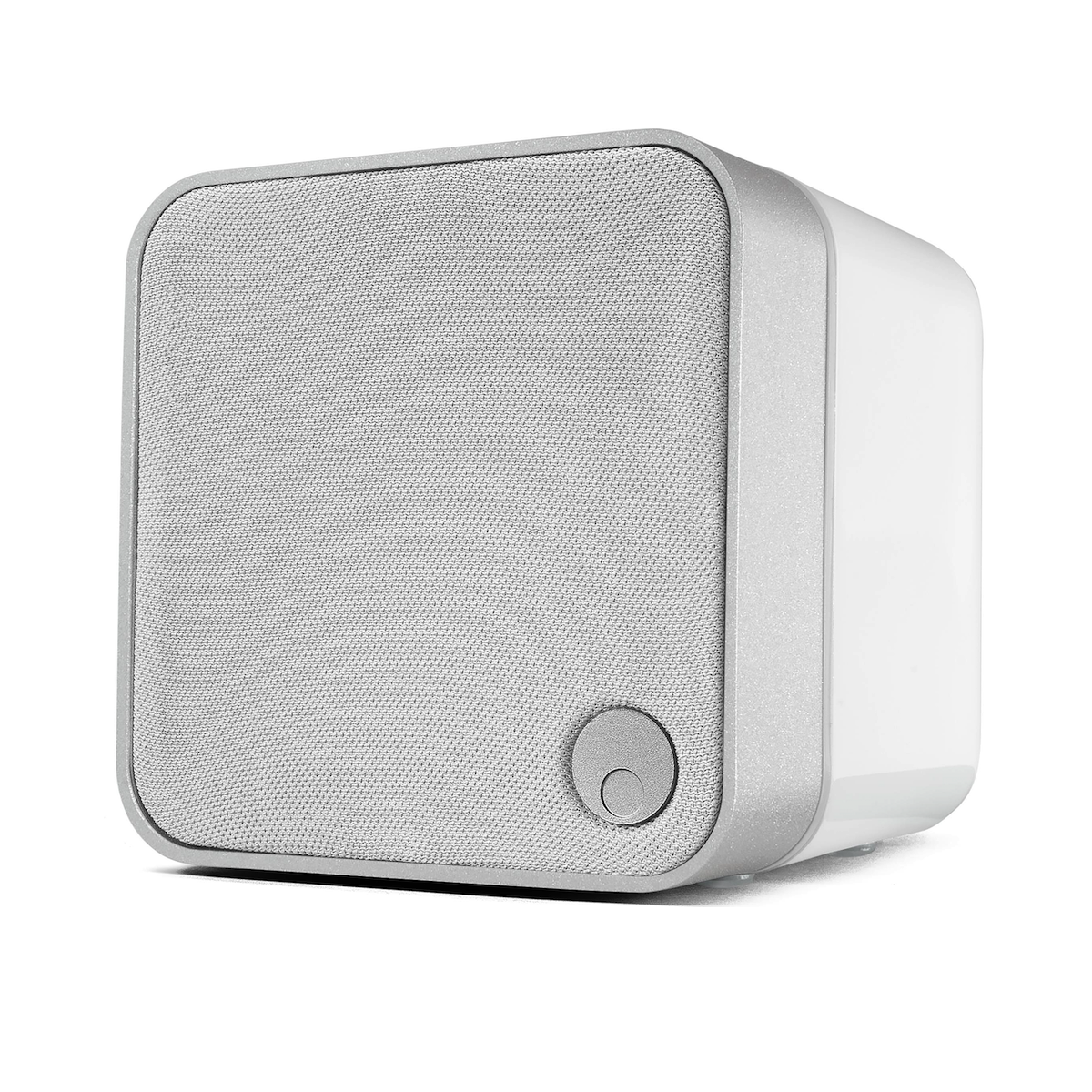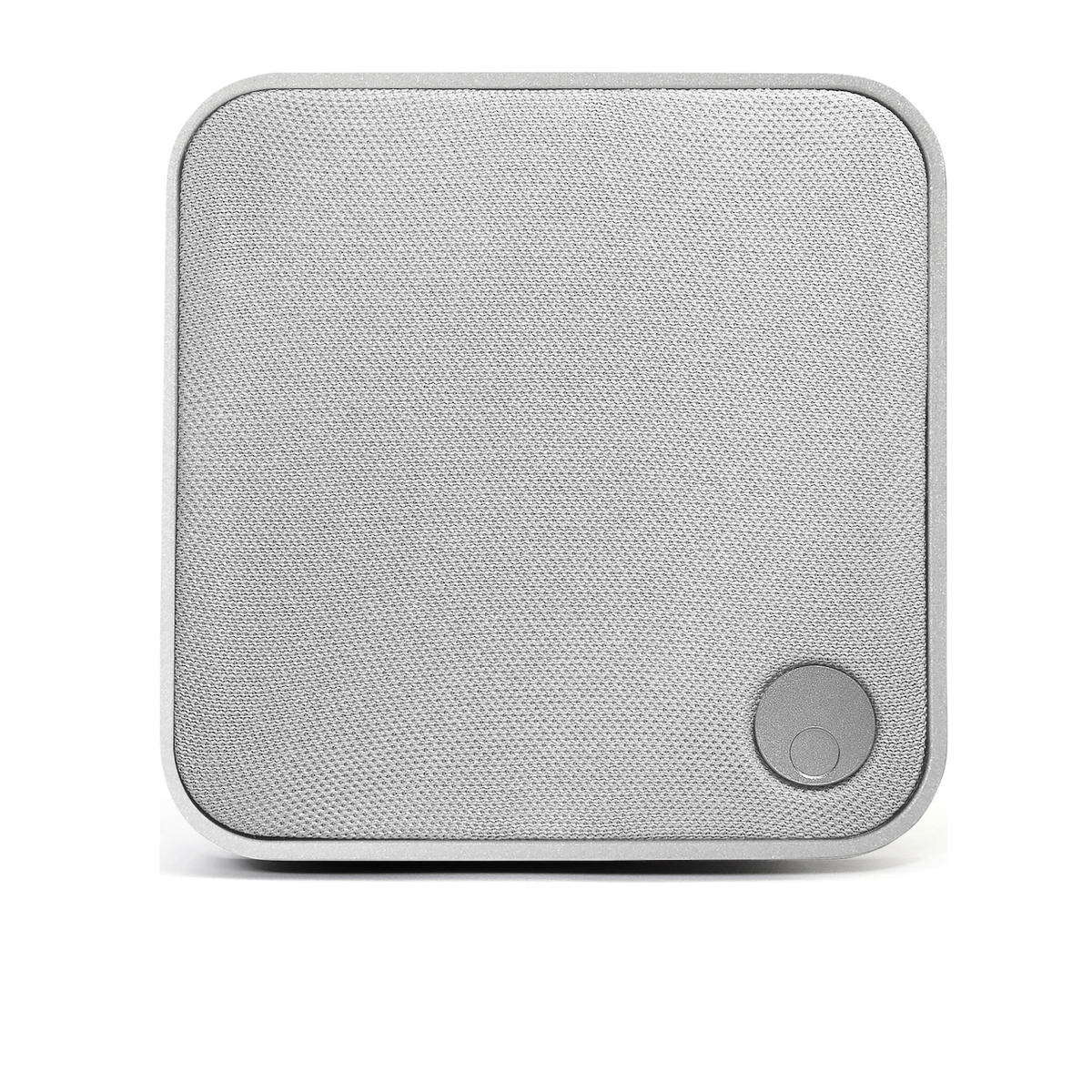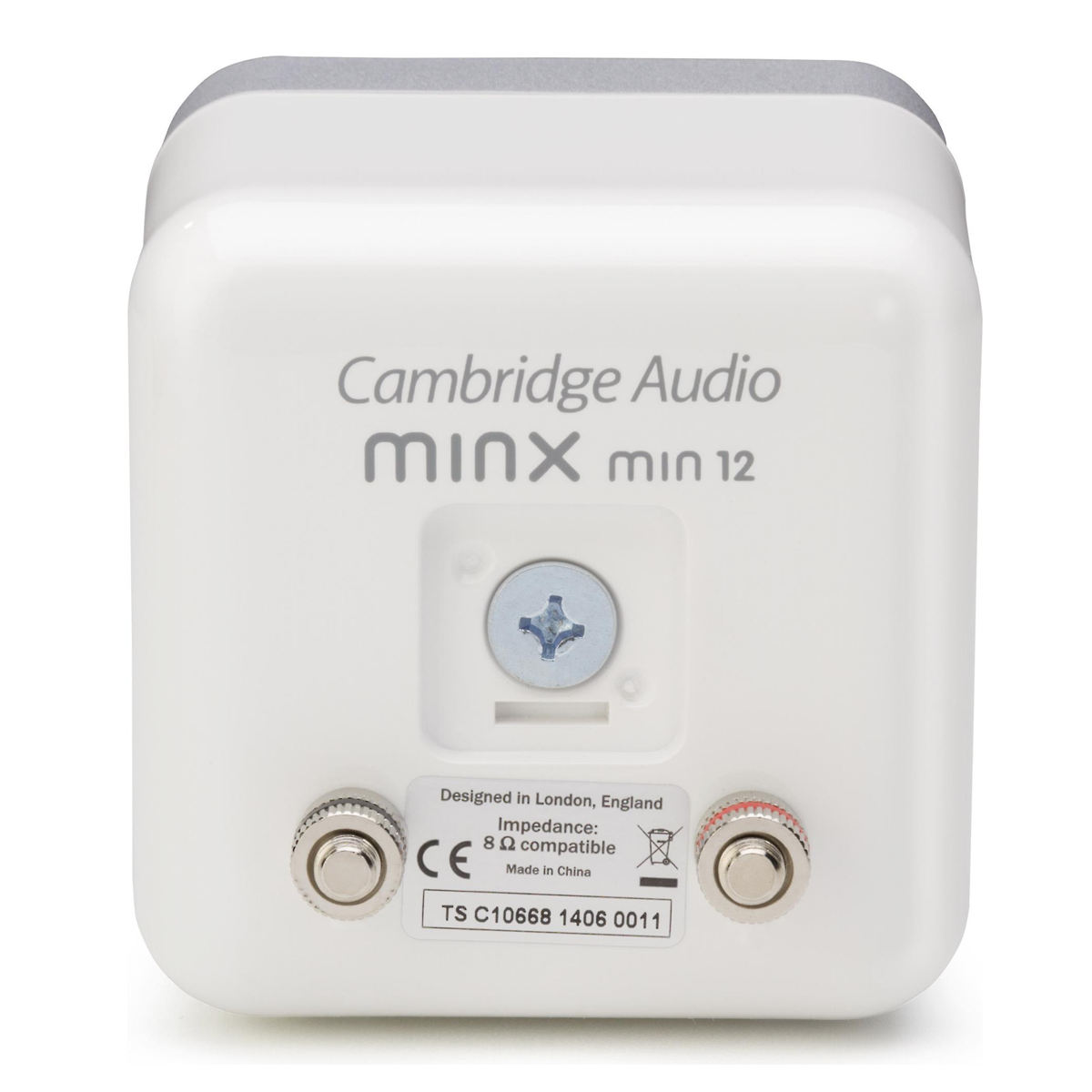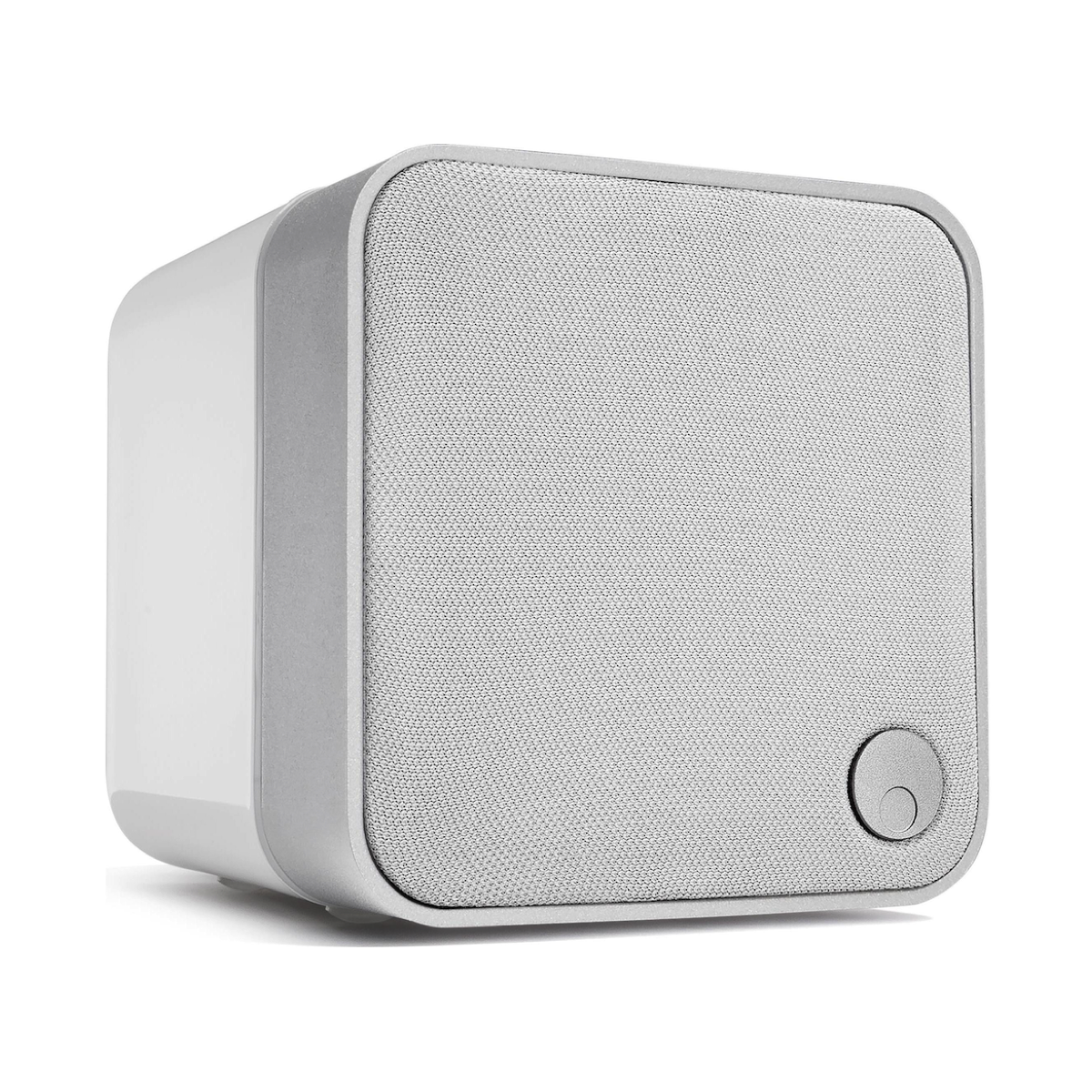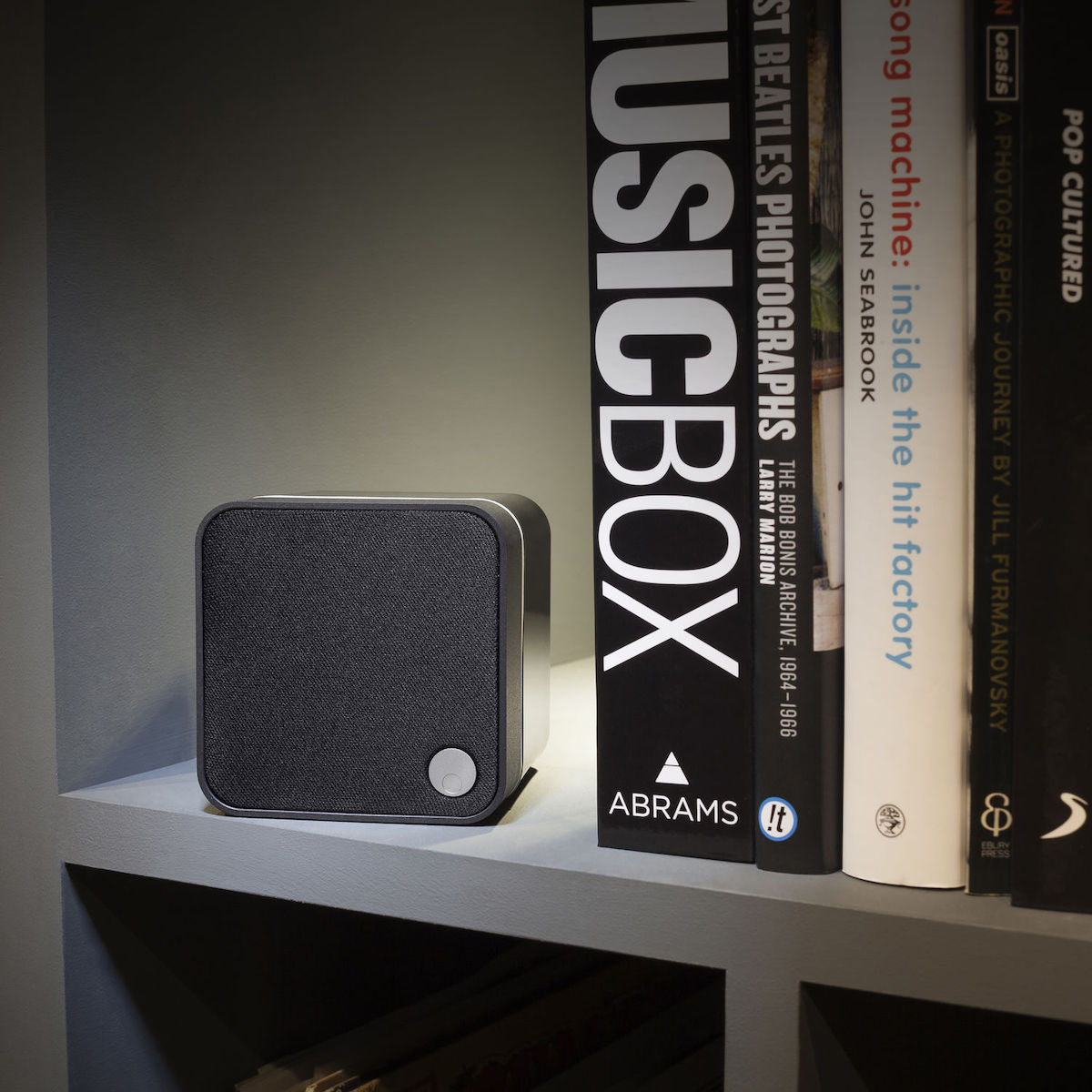 Cambridge Audio Minx Min 12 - Single Piece
MINX MIN 12
Price quoted above are for a single piece only. 
Massive sound in a miniature package. Minx MIN 12 is a bookshelf speaker that's been designed to be discreet. Not much bigger than a Rubix Cube, this speaker can be placed practically anywhere to offer a surprisingly rich, room-filling sound.
HUGE SOUND
Minx MIN 12 are small. Really small. But even with their small stature, they don't sacrifice sound quality. That means you can enjoy powerful, hi-fi quality speakers in even the smallest spaces.
BALANCED MODE RADIATORS
Minx MIN 12 use a Balanced Mode Radiator driver. Compared to conventional drivers, BMRs give pinpoint accuracy and offer extraordinary detail at low and high volumes. These 4th generation drivers deliver enhanced lower-midrange for improved integration with a subwoofer and move with more uniformity, for an accurate sound across all frequencies.
AT HOME IN ANY PLACE
Unlike traditional pistonic drivers that you'd find in most speakers, BMRs disperse sound more widely. This gives you much more control over where you place Minx MIN 12, without sacrificing sound quality.
ALWAYS IN THE SWEET SPOT
Even with careful placement, some speakers have very narrow 'sweet spot' where you can hear the full stereo image at its finest. This isn't the case with Minx MIN 12. Thanks to the BMRs wide sound dispersion, wherever you sit you'll hear the full picture.
FINISH
Understated design ensures that no matter your interior decoration choices, Minx MIN 12 is always right at home. Finished in high-gloss black or white, these tiny speakers are beautifully subtle and unobtrusive.
SMALL BUT MIGHTY
At just 8cm cubed, MIN 12 is small but mighty – huge sound from a tiny package.
PIN POINT ACCURACY
Pin-point audio accuracy and extraordinary musical detail at any volume.
WIDER SOUND DISPERSION
No matter where you place them, or where you are in the room, Minx sounds great thanks to innovative Balanced Mode Radiator (BMR) drivers.
INCREDIBLE VERSATILITY
Optional wall mount, floor stands, or desk stands offer complete control of placement making for a better home audio or cinematic listening experience.
| | |
| --- | --- |
| SENSITIVITY (SPL) | 86dB (2.83 Vrms input) |
| FREQUENCY RESPONSE | 150Hz-20kHz |
| IMPEDANCE | 8 Ohms compatible |
| RECOMMENDED AMP POWER | 25 - 200W |
| DIMENSIONS (H X W X D) | 78 x 78 x 85mm (3.1 x 3.1 x 3.3") |
| WEIGHT | 0.43kg (0.95lbs) |
| FINISHES | High gloss black or High gloss white |
| IN THE BOX | 1x speaker |
| | |
| --- | --- |
| SENSITIVITY (SPL) | 86dB (2.83 Vrms input) |
| FREQUENCY RESPONSE | 150Hz-20kHz |
| IMPEDANCE | 8 Ohms compatible |
| RECOMMENDED AMP POWER | 25 - 200W |
| DIMENSIONS (H X W X D) | 78 x 78 x 85mm (3.1 x 3.1 x 3.3") |
| WEIGHT | 0.43kg (0.95lbs) |
| FINISHES | High gloss black or High gloss white |
| IN THE BOX | 1x speaker |