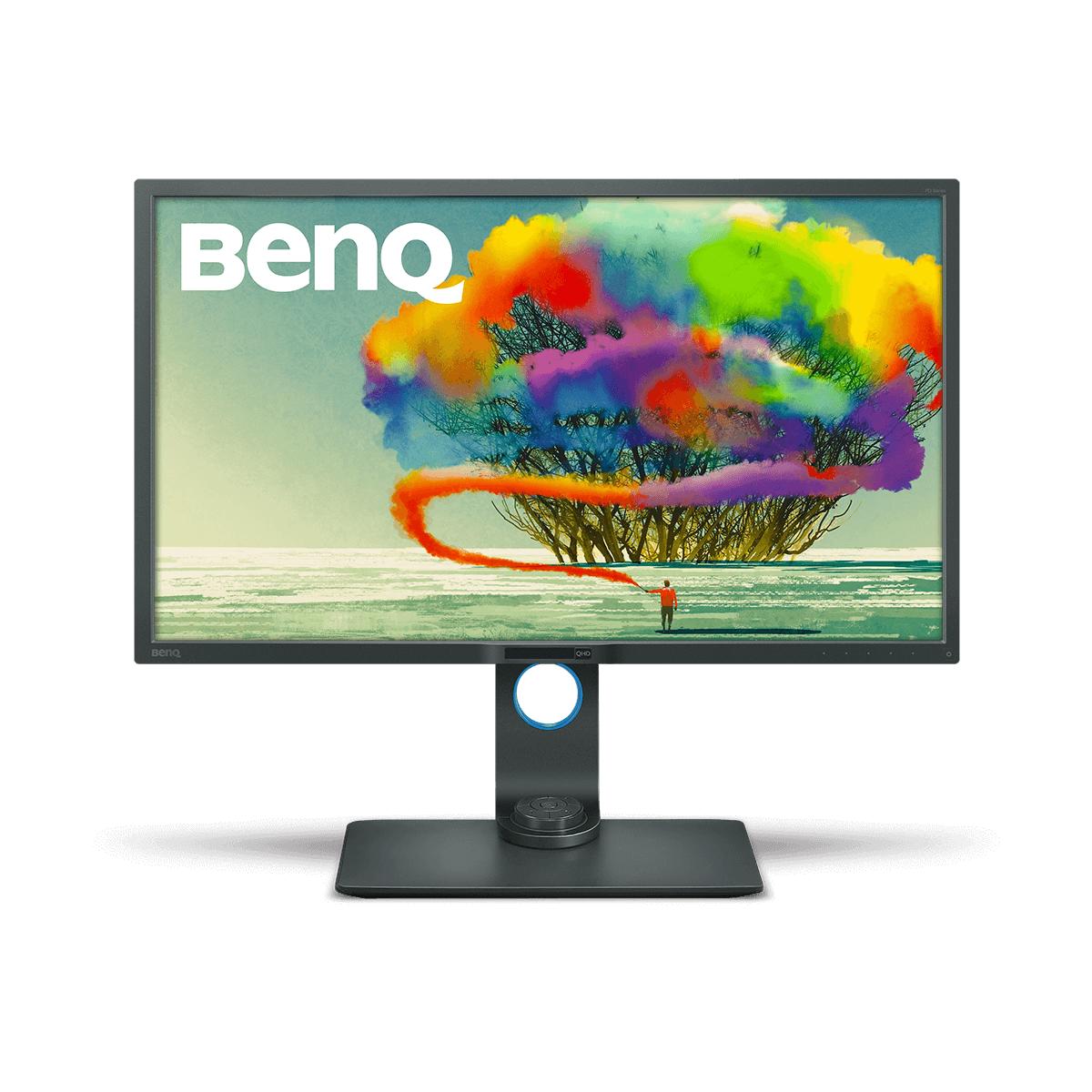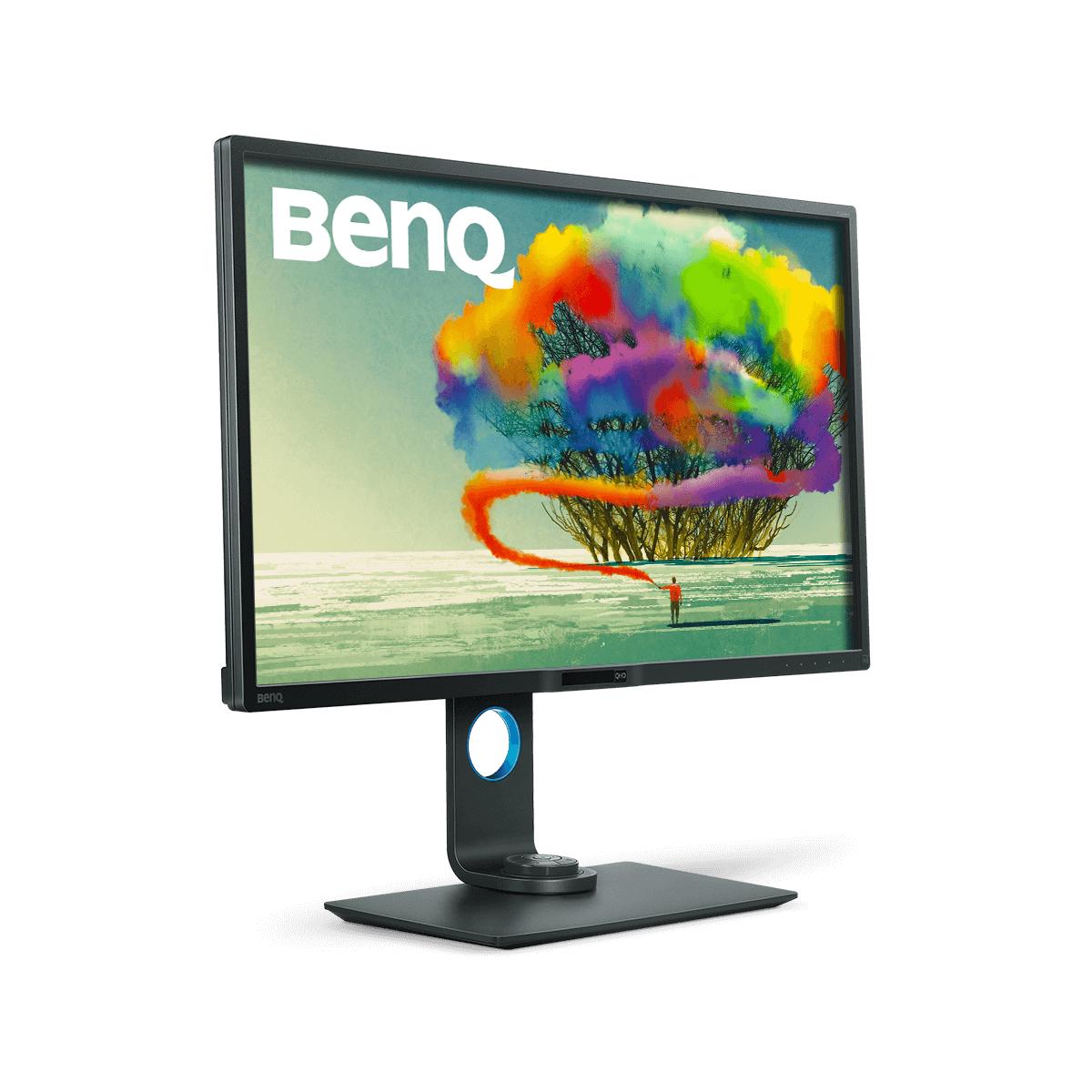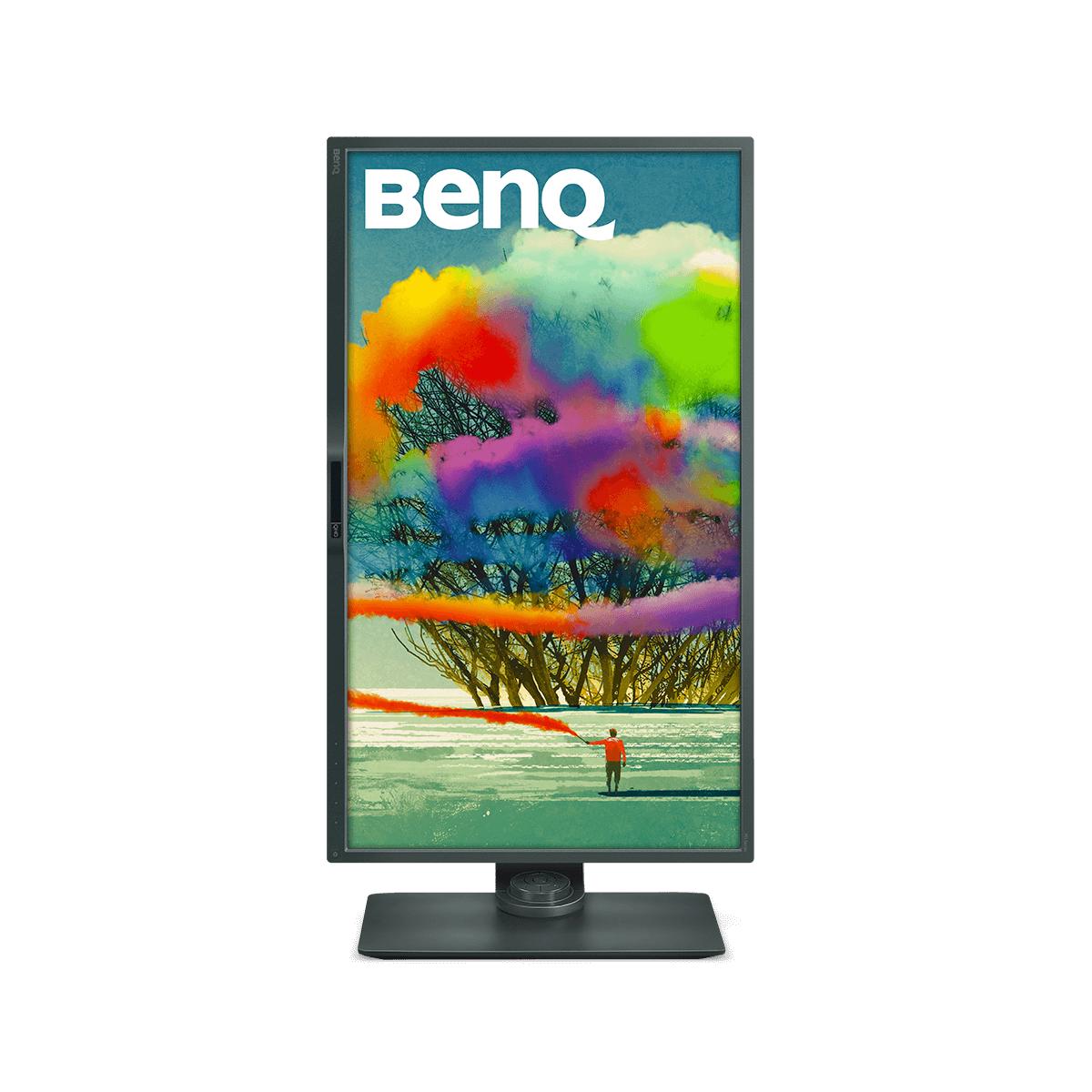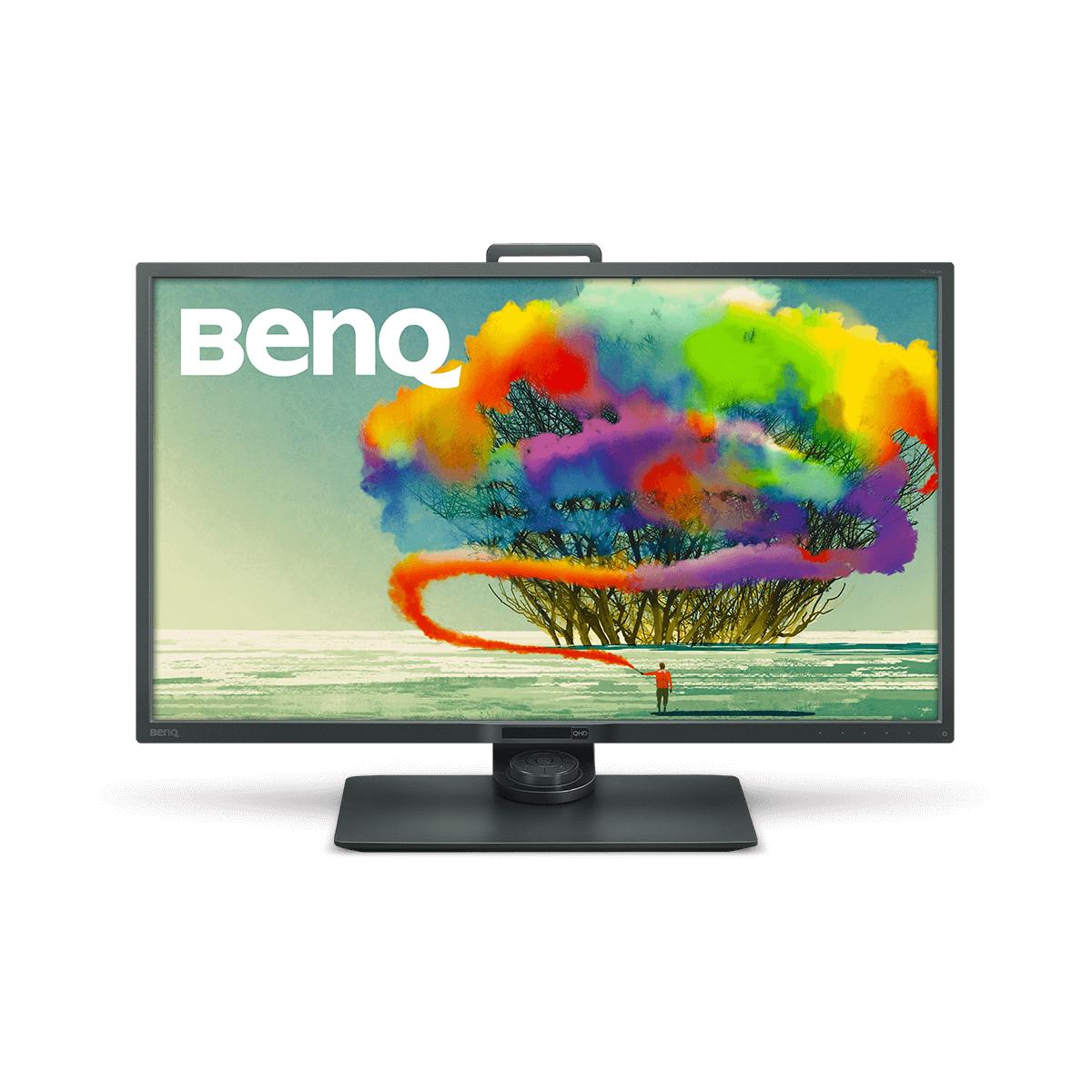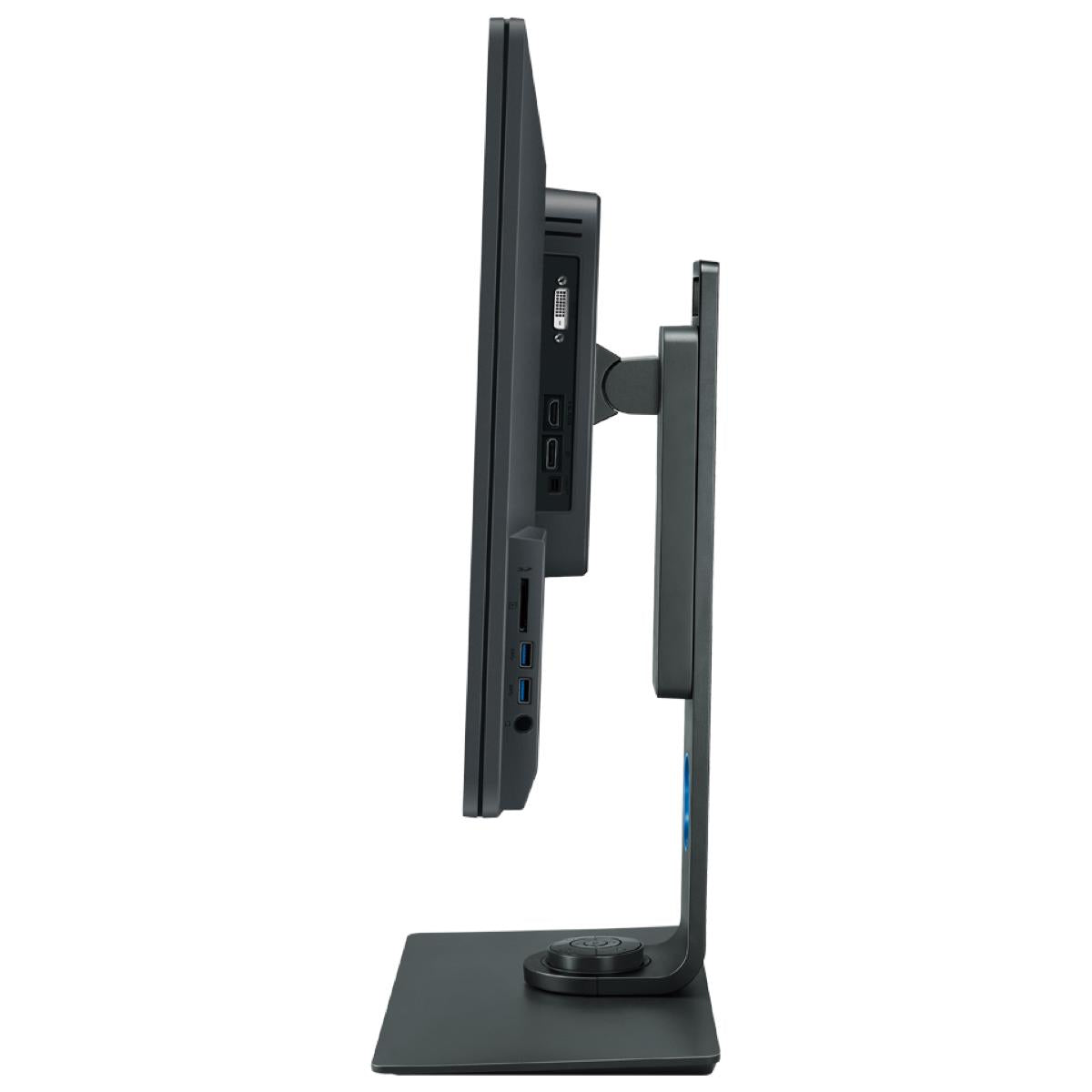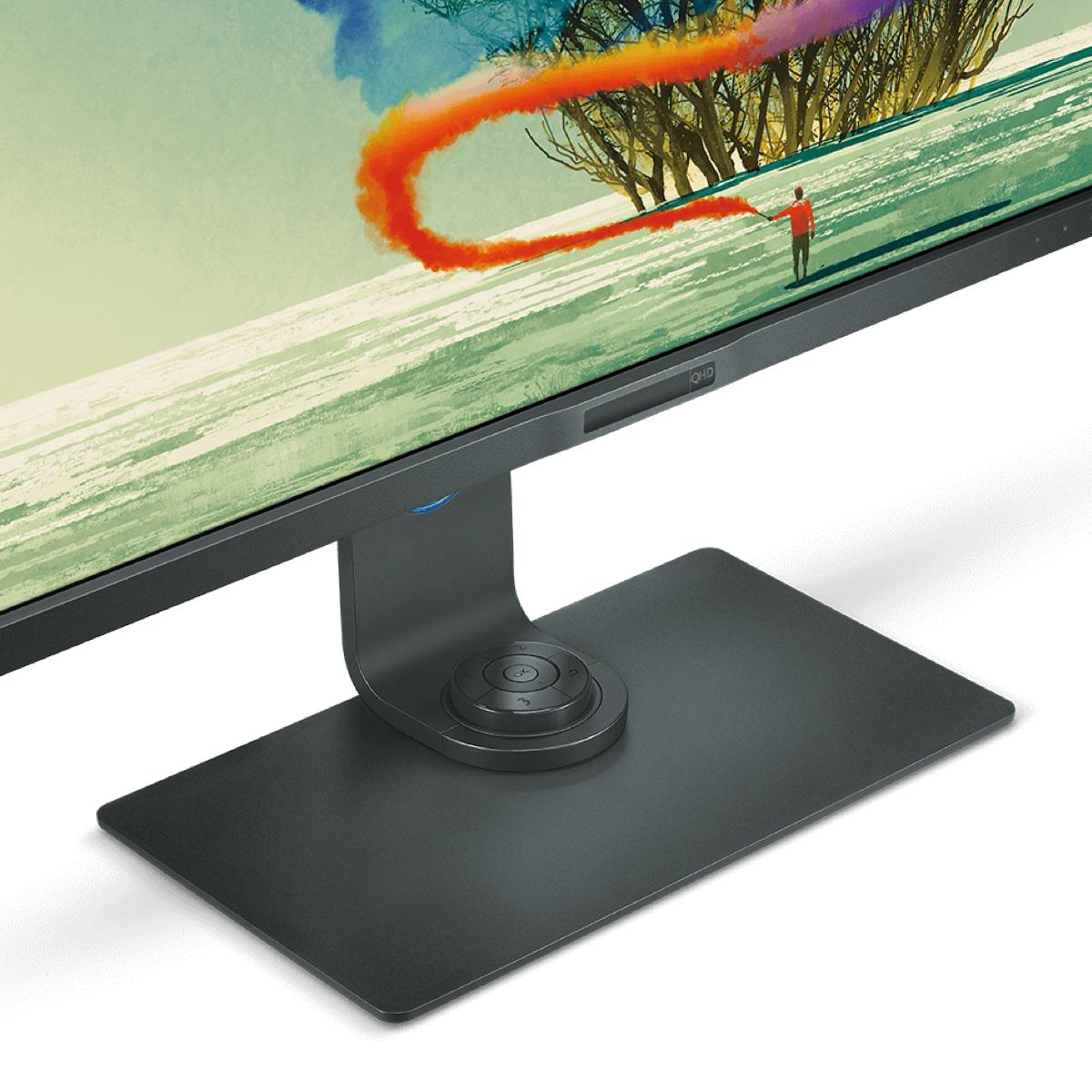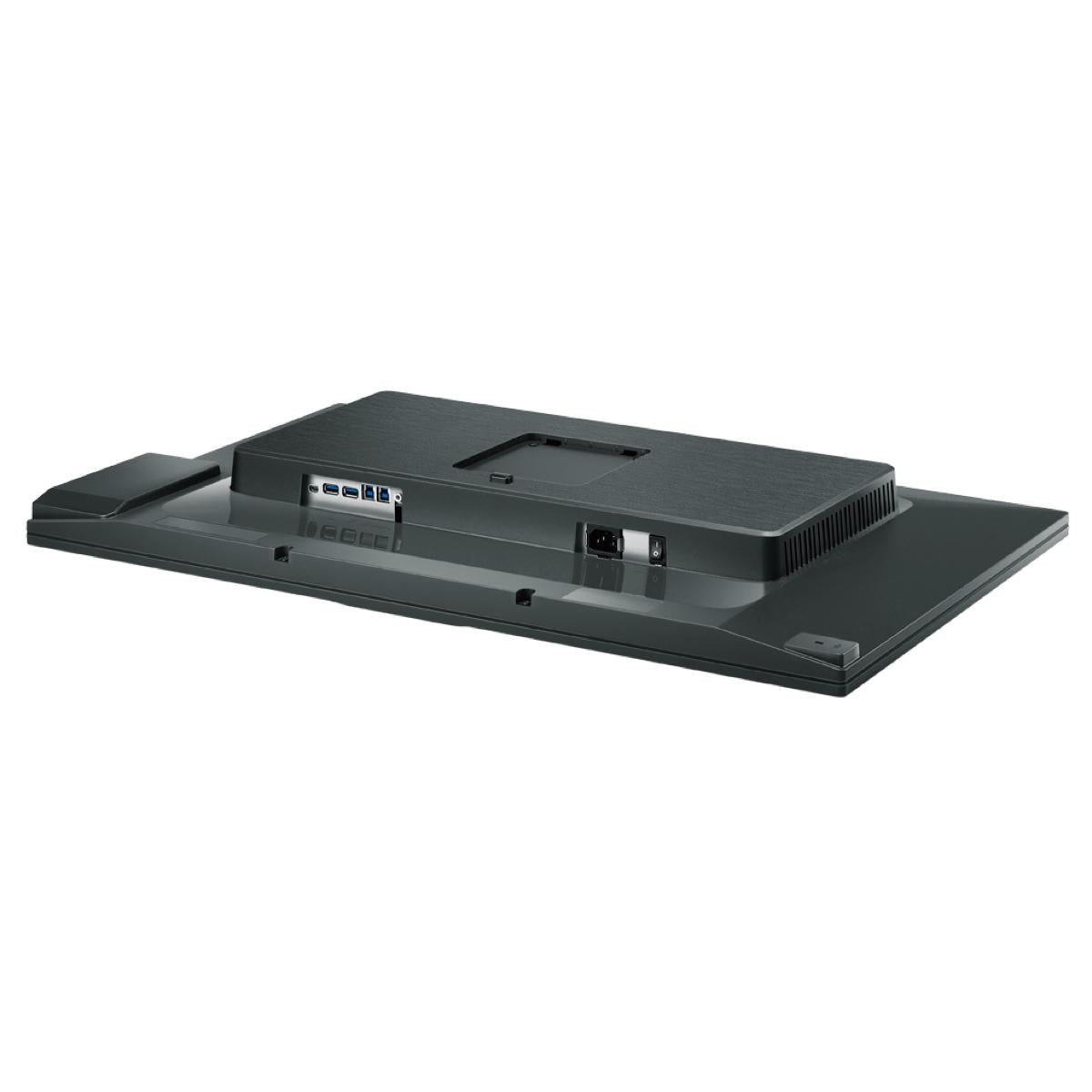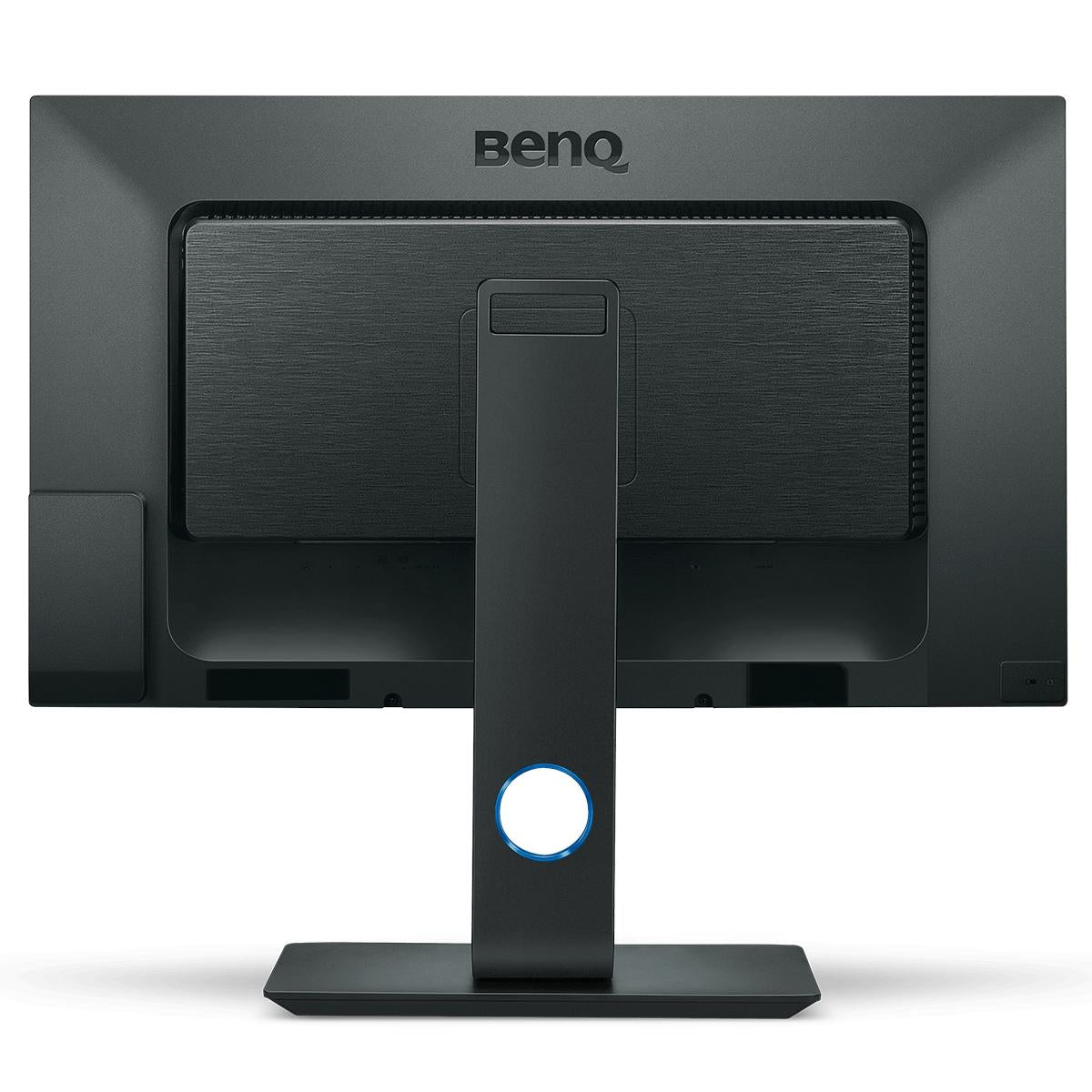 BenQ PD3200Q - 32" Designer 16:9 QHD LCD Monitor
PD3200Q
100% Rec.709 and sRGB color space
DualView function
Darkroom, CAD/CAM and Animation Display Mode
Precise Details to Create Perfection
Design professionals never compromise on details. BenQ Designer Monitors deliver absolute color precision and ultra detailed high resolution to craft every step leading to brilliant work, turning design dreams into reality.
Outstanding Color Accuracy and Resolution
2K QHD High Resolution
2K QHD (2560x1440) resolution offers extraordinary clarity of fine details and depth of subtle textures optimized for visually intensive work in animation, visual effects, graphics, and photos.
Devoted to meet the latest professional color standard, BenQ has developed AQCOLOR technology to uphold the concept: "Accurate Reproduction". BenQ has invited a color expert to lead the team, and also actively participated in ICC (International Color Consortium) and ISO (International Standard Organization) to establish color-related standards and implementation.
Reference-Grade Color Performance with 10-Bit , 100% sRGB and Rec. 709
Covering 100% of sRGB and Rec. 709 color spaces, PD3200Q's advanced wide viewing angle technology minimizes color shift to inspire absolute design confidence. 100% sRGB color gamut accuracy adheres to industry standards in digital production, and Rec. 709 reproduces accurate resolution, frame rate, color gamut, gamma, and white point performance in high-definition video work.
Professionally Factory-Calibrated for Exacting Color Accuracy
Each BenQ Designer Monitor is individually factory-calibrated upon production to assure precise Delta-E and Gamma performance. Calibration results are validated against industry color standards to deliver the truest and most representative view of original content.
Technicolor Color Certified 
Technicolor Color Certification meets strict color standards widely used in Hollywood and entertainment industries. All BenQ PD Series Designer Monitors are Technicolor Color Certified, ensuring consistent and accurate colors for impressive performance in broadcast, film, animation, and entertainment applications.
Simple, Functional Design for Increased Efficiency
CAD/CAM Mode
Offering superior contrast for lines and shapes in technical illustrations, CAD/CAM mode accentuates the finest details to produce incredible display performance in Pro/E, SOLIDWORKS, AutoCAD, CATIA, or other design software.
Animation Mode
Often problematic for designers working with intricate details in dark images, Animation mode enhances the brightness of dark areas without overexposing bright regions. Animation mode provides 10 levels of display brightness to bring out every subtlety clearly in any ambient lighting.
Darkroom Mode
Adjusting image brightness and contrast for superb clarity and detail sharpness, Darkroom mode creates the optimal setting for work in darkened post-processing environments.
Smart Efficiency and Productivity Enhancers

Hotkey Puck 
Switch between CAD/CAM, Animation and Darkroom modes with a simple click of a button on the Hotkey Puck. Customize the buttons to map other modes or OSD settings such as brightness and contrast. 
Keyboard Video Mouse (KVM) Switch

 
KVM Switch function allows users to display and control content from two different PC systems on one screen using just one set of keyboard and mouse to save space and boost work efficiency. 
DualView Mode
Improve your workflow and enhance productivity by switching on DualView to showcase designs in two modes (e.g. sRGB and CAD/CAM) side-by-side without the need for two screens. 
Effective Multiple Window Desktop Partition
Proprietary BenQ Display Pilot software* splits your desktop into multiple window partitionss for easy multitasking.
Anti-Glare Display to Minimize Distracting Reflections 
Anti-glare matte finish keeps distracting reflections to a minimum for improved efficiency in squint-free comfort.
Ergonomic Design for Tailored Workspaces
An extensive range of height, tilt, pivot, stroke, and swivel adjustments customize your workstation for the perfect fit. When used in portrait mode, PD3200Q's smart screen orientation sensor auto-rotates source content to display images in full context.
Low Blue Light Technology
Unique BenQ Low Blue Light Technology is designed to filter out harmful blue light, effectively diminishing eye fatigue and irritation.
Flicker-free
Flicker-free eliminates flickering at all brightness levels and reduces eye fatigue effectively. Conventional LCD screens flicker at the rate of 250 times per second. Your eyes may not see the flickers but they can certainly feel them. So relieve your eyes from the uncomfortable flickering effect by switching to a BenQ flicker-free monitor.
Screen Size

32

Resolution (max.)

2560x1440

Panel Type

VA Type

Backlight Technology

LED backlight

Brightness

300  cd/㎡

Native Contrast(typ.)

1000:01:00

Viewing Angle (L/R;U/D) (CR>=10)

178/178

Response Time

4ms (GtG)

Refresh Rate

60Hz

Aspect Ratio

16:09

Display Colors

1.07 billion colors

Color Gamut

100% sRGB/Rec. 709

Display Area(mm)

708.4(H) x 398.5(V)

PPI

92

Pixel Pitch (mm)

0.276

DCR (Dynamic Contrast Ratio) (typ.)

20M:1

Color Bit

10 bit

Built-in Speaker

5Wx2

Headphone Jack

Yes

Audio Line In

Yes

HDCP

1.4

VESA Wall Mount

Yes

Gamma

1.8- 2.6

AMA

Yes

OSD Language

18 Languages (English / Francais / Deutsch

Italiano / Espanol /  Polish / Czech / Hungarian

Romanian / Dutch / Russian / Swedish

Protuguese / Japanese / Chinese

S-Chinese / Arabic/Korean)

Display Screen Coating

Anti-Glare

Flicker-free Technology

Yes

Low Blue Light

Yes

Animation mode

Yes

CAD/CAM mode

Yes

Eye Protector

Yes

ECO sensor

Yes

Video Format Support

Yes

KVM Switch

Yes

DualView

Yes

Darkroom mode

Yes

Auto Pivot

Yes

Hotkey Puck

Yes

Factory Calibration Report

Yes

DVI

DVI-DLx1

HDMI

HDMI (v1.4)x1

DisplayPort

DisplayPort (v1.2) x1

Mini DisplayPort

MiniDisplayPort (ver1.2)x1

USB 3.0 Hub

USB Downstream x 4

USB 3.0 Hub

USB Upstream x 1

Card Reader

SD/MMC type

Support Format: SD/SDHC/SDXC/MMC

Voltage Rating

100 - 240V

Power Supply

Built-in

Power Consumption (on mode.)

88W

Power Consumption (based on Energy Star)

35W

Power Consumption (stand by mode)

0.5W

Power Consumption (sleep mode)

0.5W

AC Switch

Yes

Dimensions (HxWxD mm) (w/o Base)

436.4 x 740.3 x 65.6

Dimensions (HxWxD mm)

H: 640.2 x 740.3 x 213.4

L: 490.2 x 740.3 x 213.4

CTN Dimensions (HxWxD mm)

840 x 187 x 690

Net Weight (kg) (without stand)

8.5kg

Weight

15.8kg

Tilt (down/up)

-5˚ - 20˚

Swivel (left/right)

45˚/45˚

Pivot

90˚

Height Adjustment (mm)

150

Display Pilot

Yes

TCO

7

Mac Compatible

Yes

Windows® Compatible

Windows®10, Windows®8.1, Windows®8, Windows®7

Solidworks

Yes

Pantone Validated

Yes
Screen Size

32

Resolution (max.)

2560x1440

Panel Type

VA Type

Backlight Technology

LED backlight

Brightness

300  cd/㎡

Native Contrast(typ.)

1000:01:00

Viewing Angle (L/R;U/D) (CR>=10)

178/178

Response Time

4ms (GtG)

Refresh Rate

60Hz

Aspect Ratio

16:09

Display Colors

1.07 billion colors

Color Gamut

100% sRGB/Rec. 709

Display Area(mm)

708.4(H) x 398.5(V)

PPI

92

Pixel Pitch (mm)

0.276

DCR (Dynamic Contrast Ratio) (typ.)

20M:1

Color Bit

10 bit

Built-in Speaker

5Wx2

Headphone Jack

Yes

Audio Line In

Yes

HDCP

1.4

VESA Wall Mount

Yes

Gamma

1.8- 2.6

AMA

Yes

OSD Language

18 Languages (English / Francais / Deutsch

Italiano / Espanol /  Polish / Czech / Hungarian

Romanian / Dutch / Russian / Swedish

Protuguese / Japanese / Chinese

S-Chinese / Arabic/Korean)

Display Screen Coating

Anti-Glare

Flicker-free Technology

Yes

Low Blue Light

Yes

Animation mode

Yes

CAD/CAM mode

Yes

Eye Protector

Yes

ECO sensor

Yes

Video Format Support

Yes

KVM Switch

Yes

DualView

Yes

Darkroom mode

Yes

Auto Pivot

Yes

Hotkey Puck

Yes

Factory Calibration Report

Yes

DVI

DVI-DLx1

HDMI

HDMI (v1.4)x1

DisplayPort

DisplayPort (v1.2) x1

Mini DisplayPort

MiniDisplayPort (ver1.2)x1

USB 3.0 Hub

USB Downstream x 4

USB 3.0 Hub

USB Upstream x 1

Card Reader

SD/MMC type

Support Format: SD/SDHC/SDXC/MMC

Voltage Rating

100 - 240V

Power Supply

Built-in

Power Consumption (on mode.)

88W

Power Consumption (based on Energy Star)

35W

Power Consumption (stand by mode)

0.5W

Power Consumption (sleep mode)

0.5W

AC Switch

Yes

Dimensions (HxWxD mm) (w/o Base)

436.4 x 740.3 x 65.6

Dimensions (HxWxD mm)

H: 640.2 x 740.3 x 213.4

L: 490.2 x 740.3 x 213.4

CTN Dimensions (HxWxD mm)

840 x 187 x 690

Net Weight (kg) (without stand)

8.5kg

Weight

15.8kg

Tilt (down/up)

-5˚ - 20˚

Swivel (left/right)

45˚/45˚

Pivot

90˚

Height Adjustment (mm)

150

Display Pilot

Yes

TCO

7

Mac Compatible

Yes

Windows® Compatible

Windows®10, Windows®8.1, Windows®8, Windows®7

Solidworks

Yes

Pantone Validated

Yes