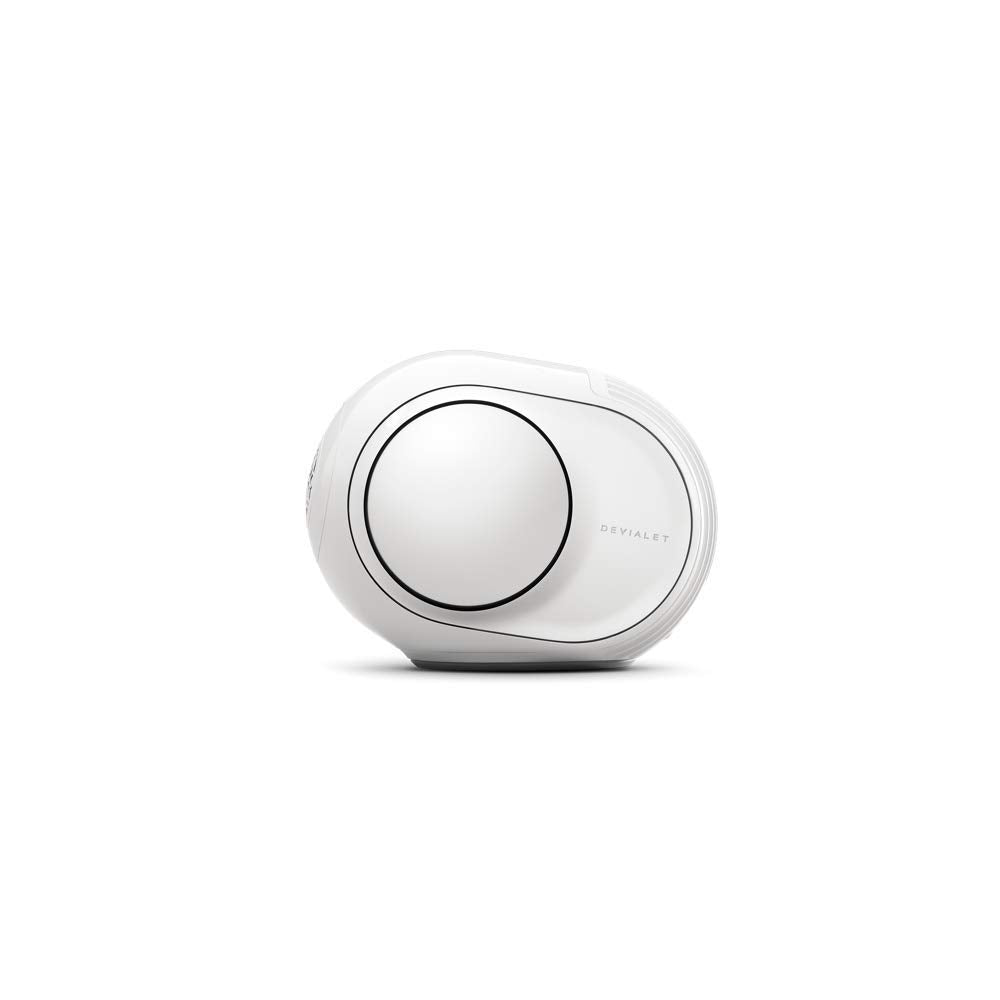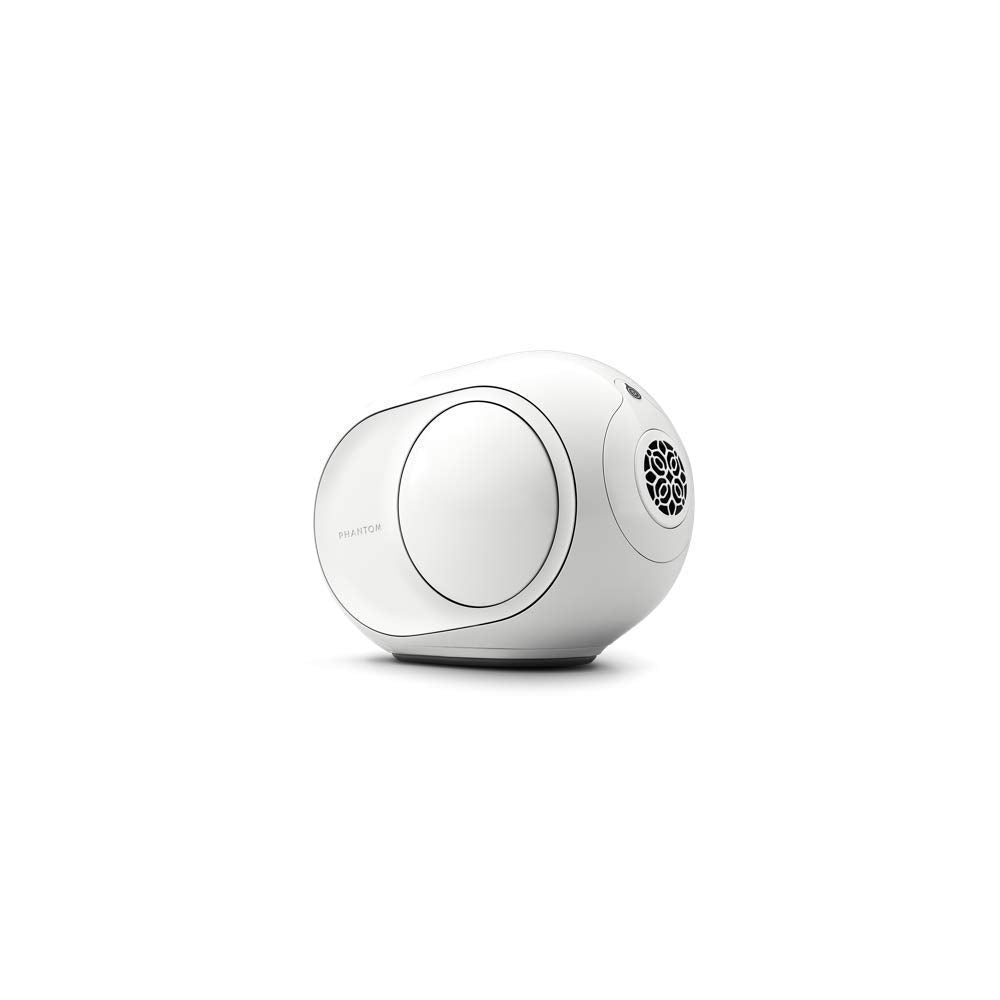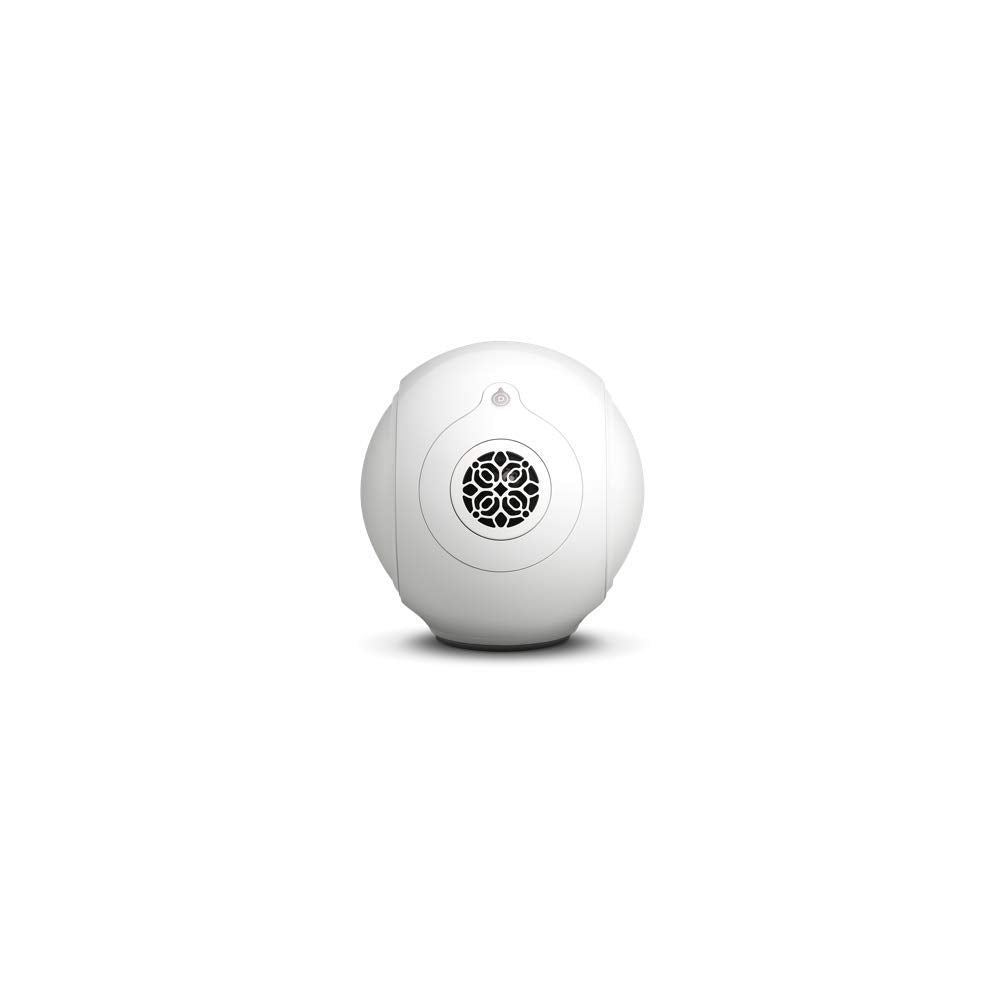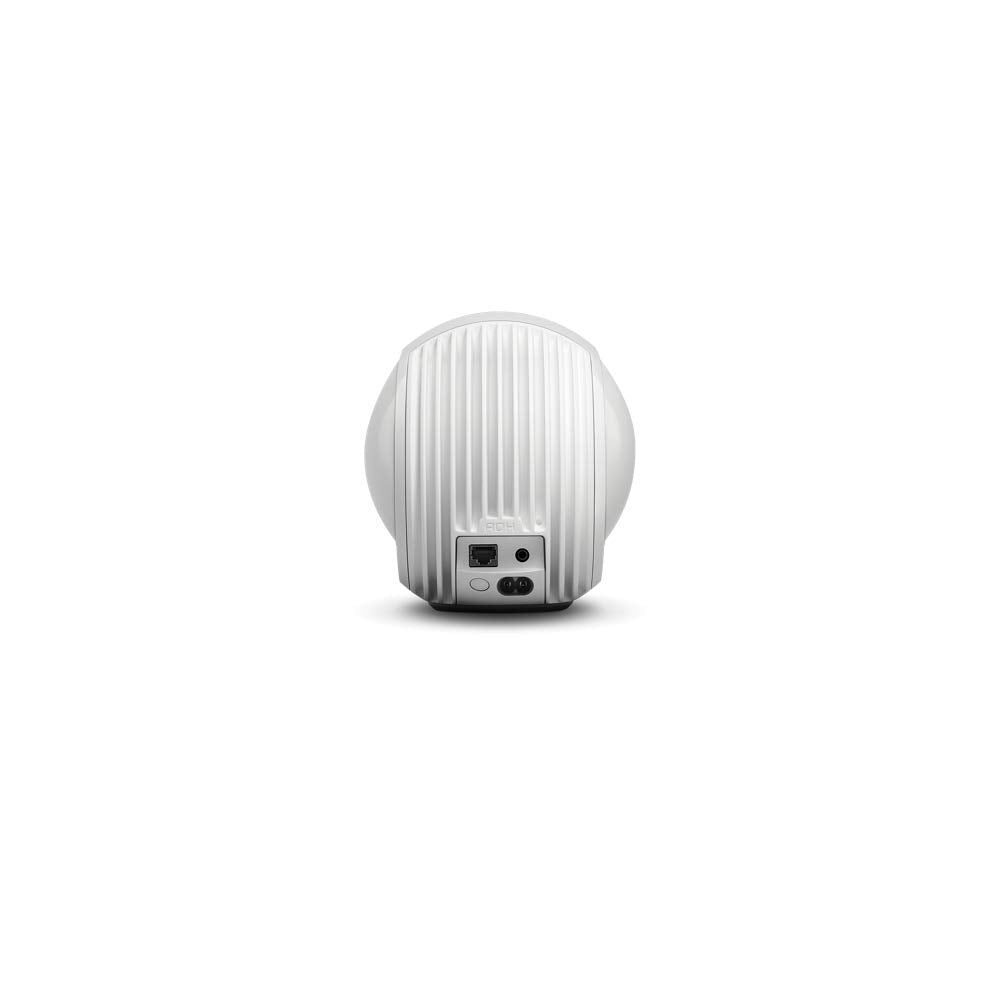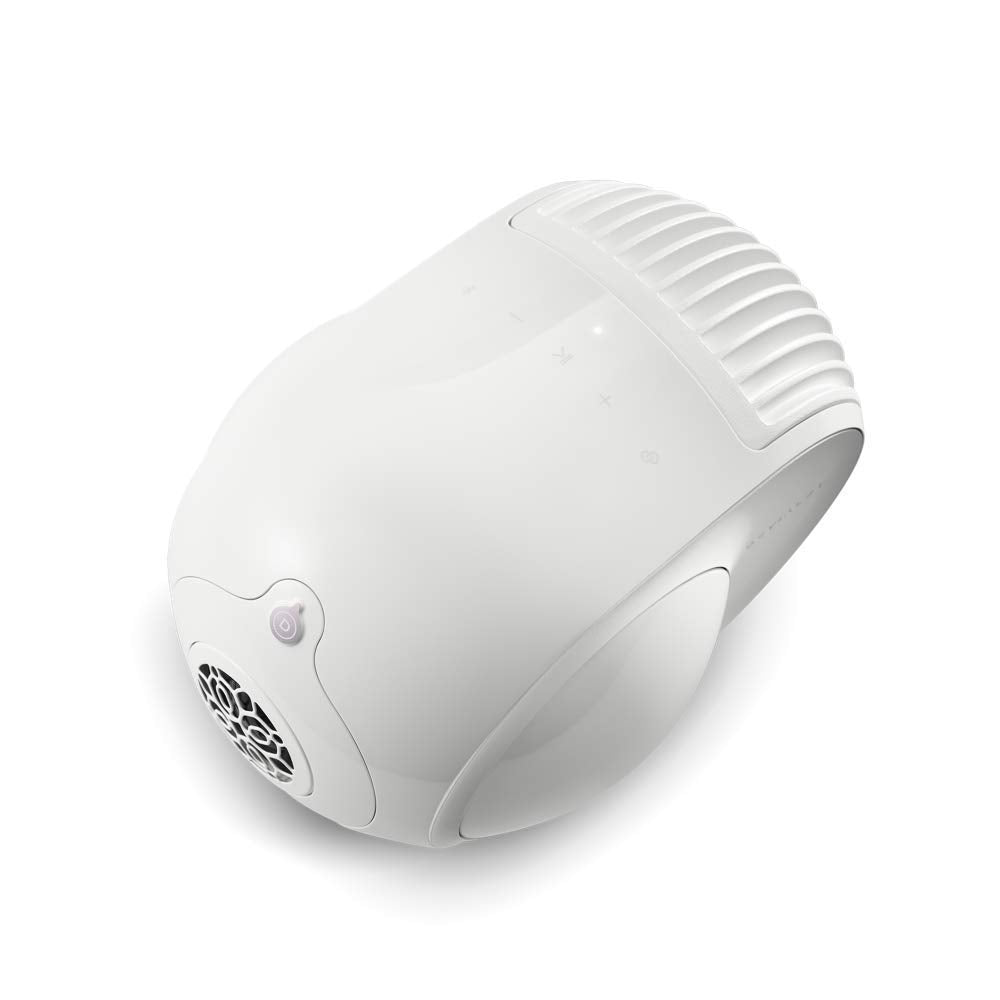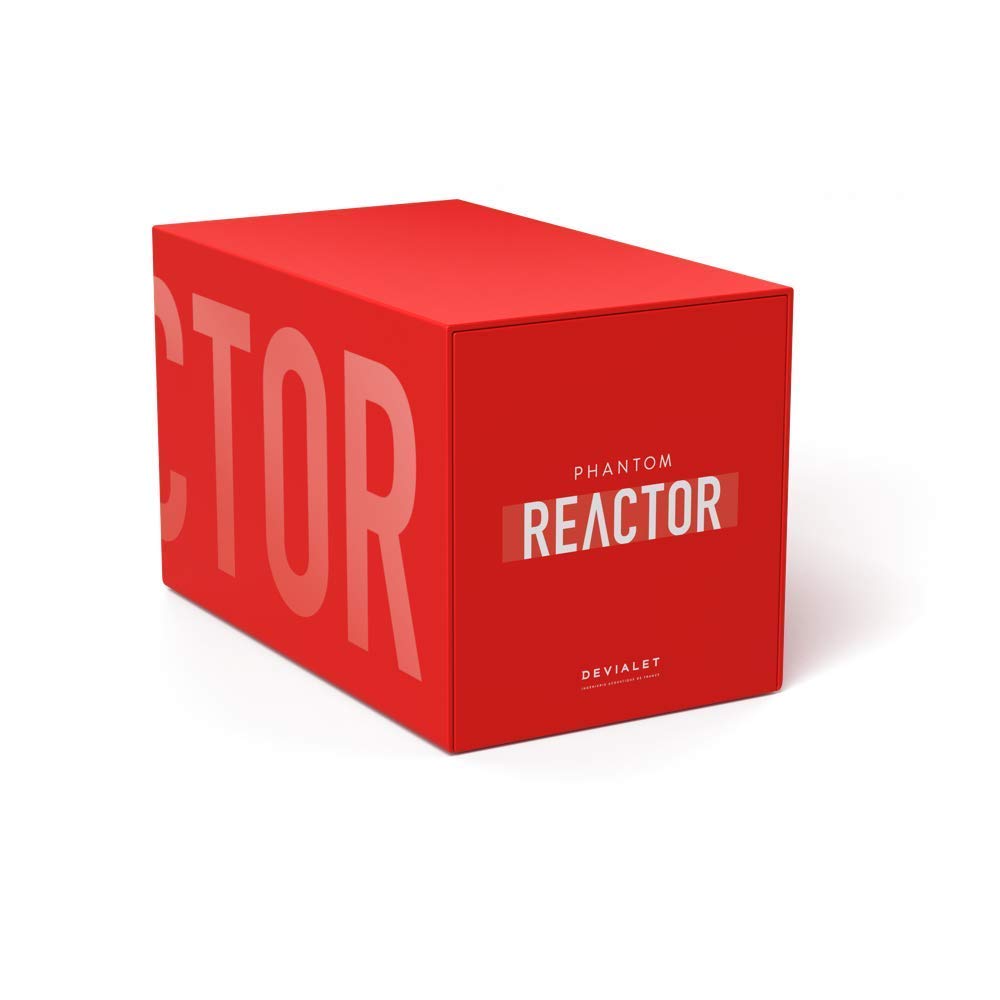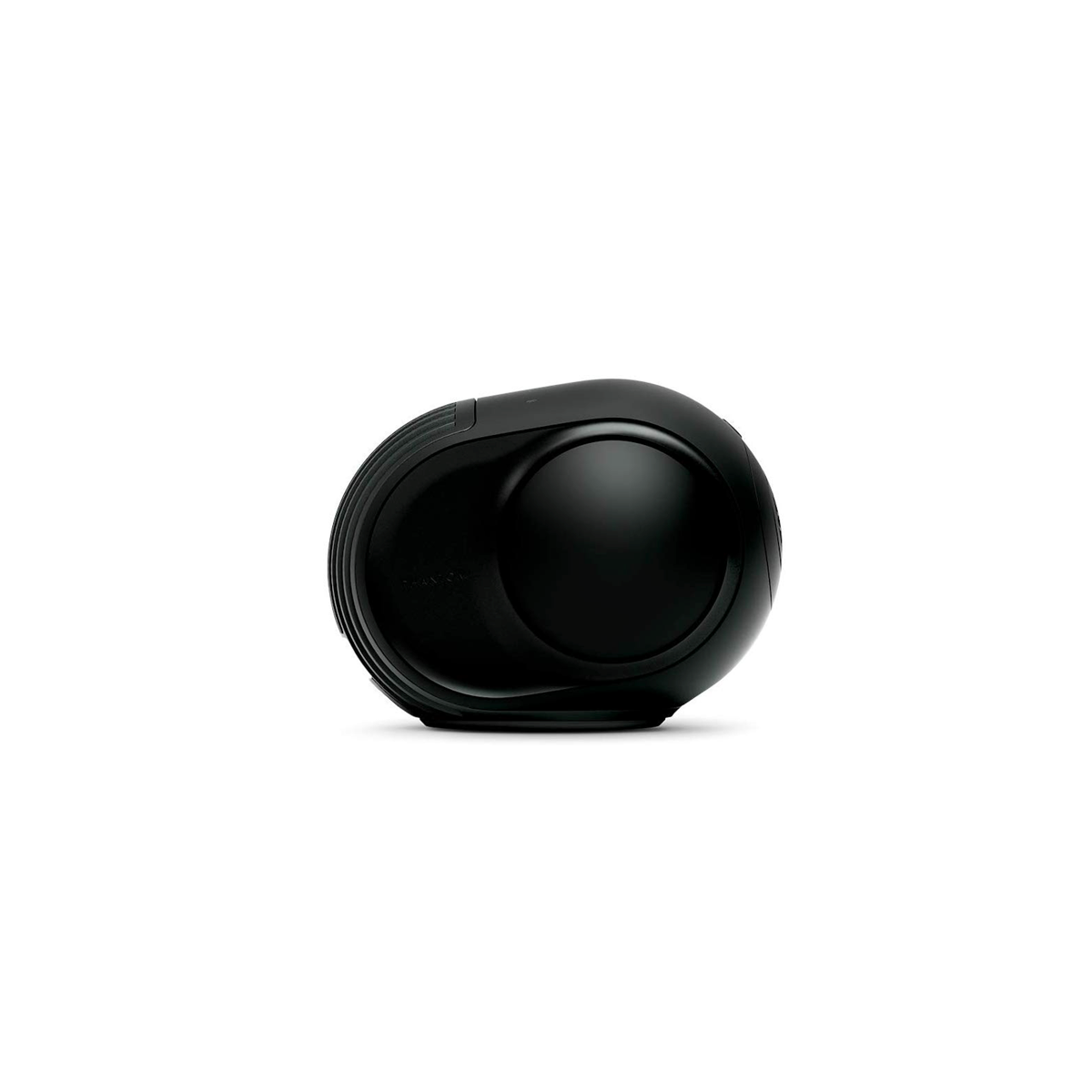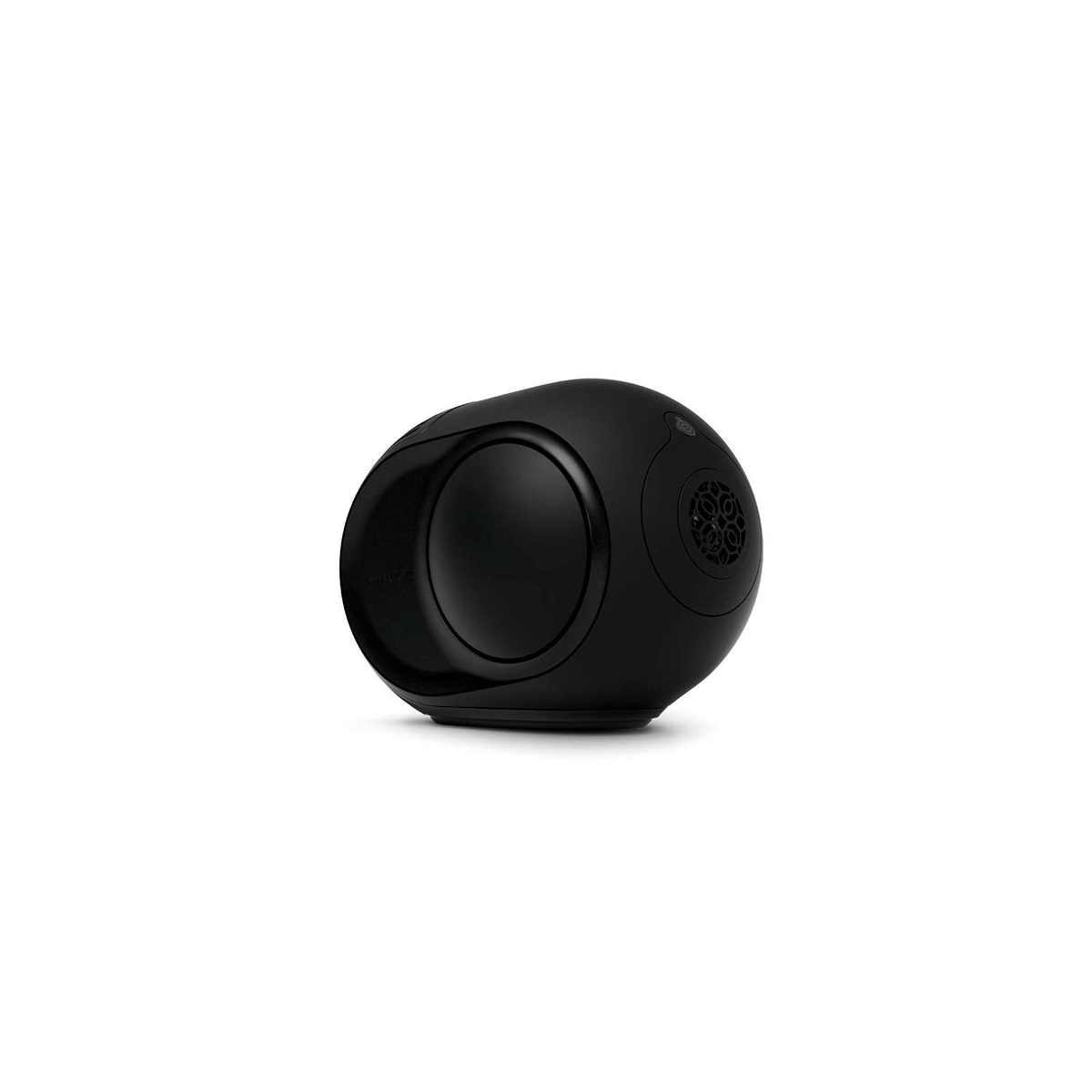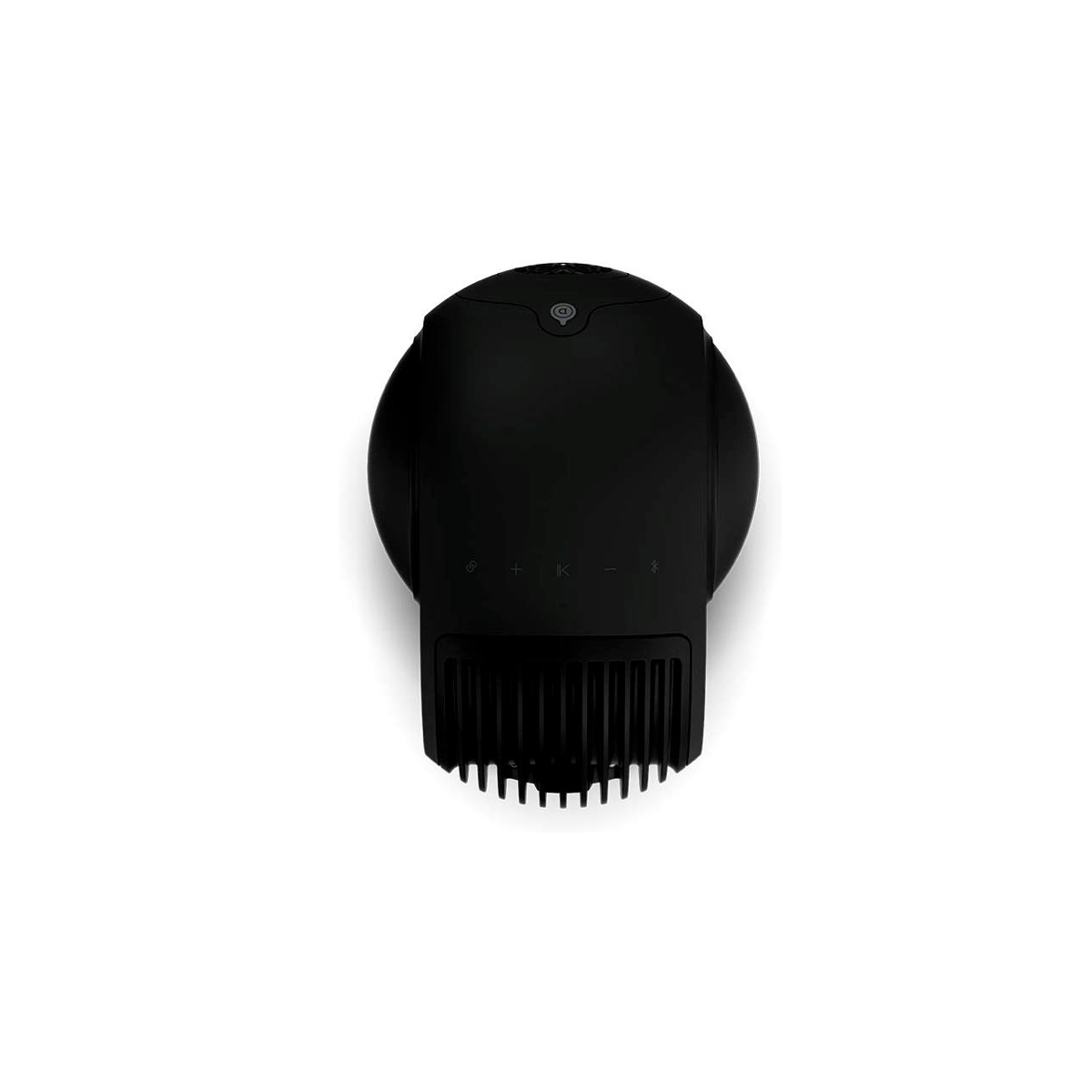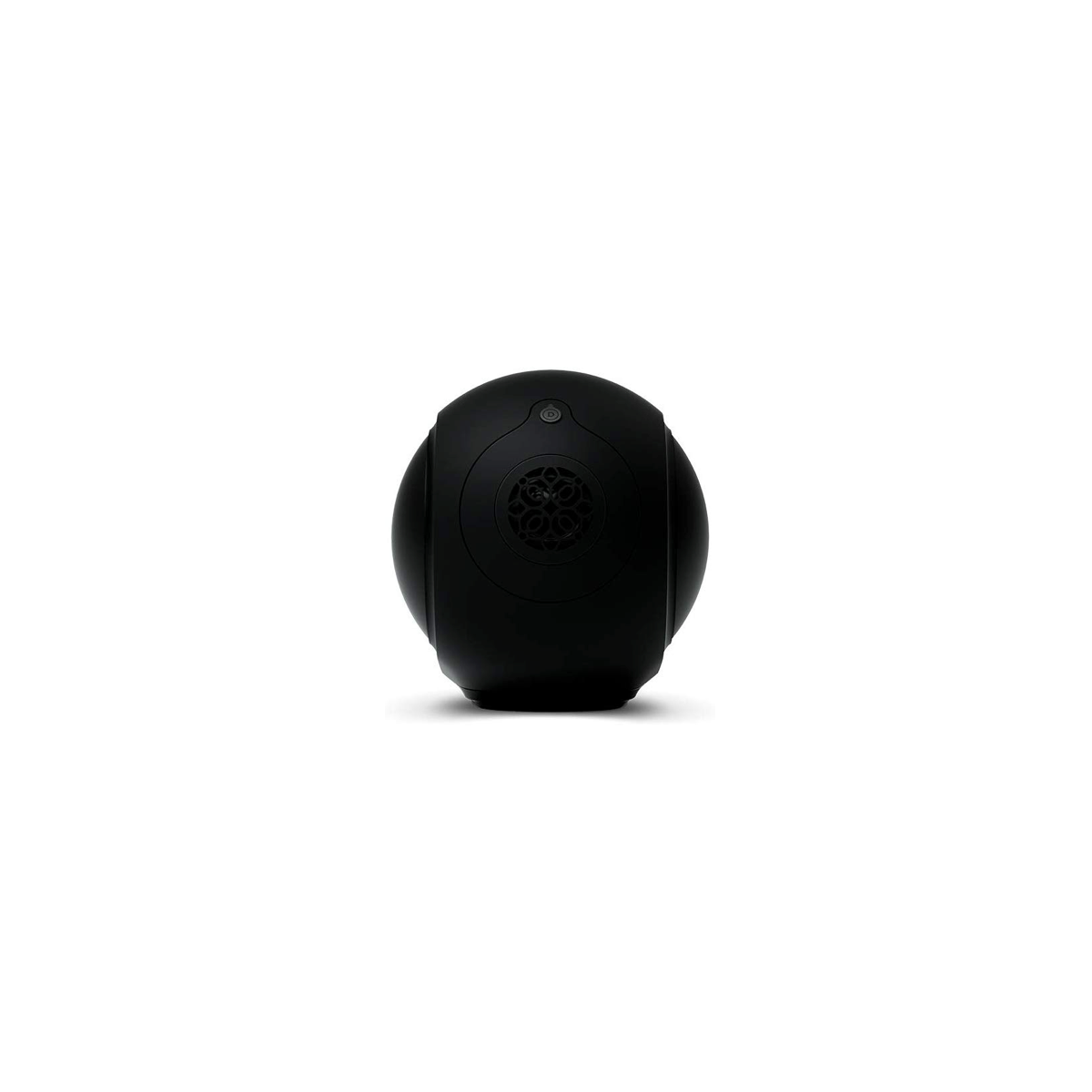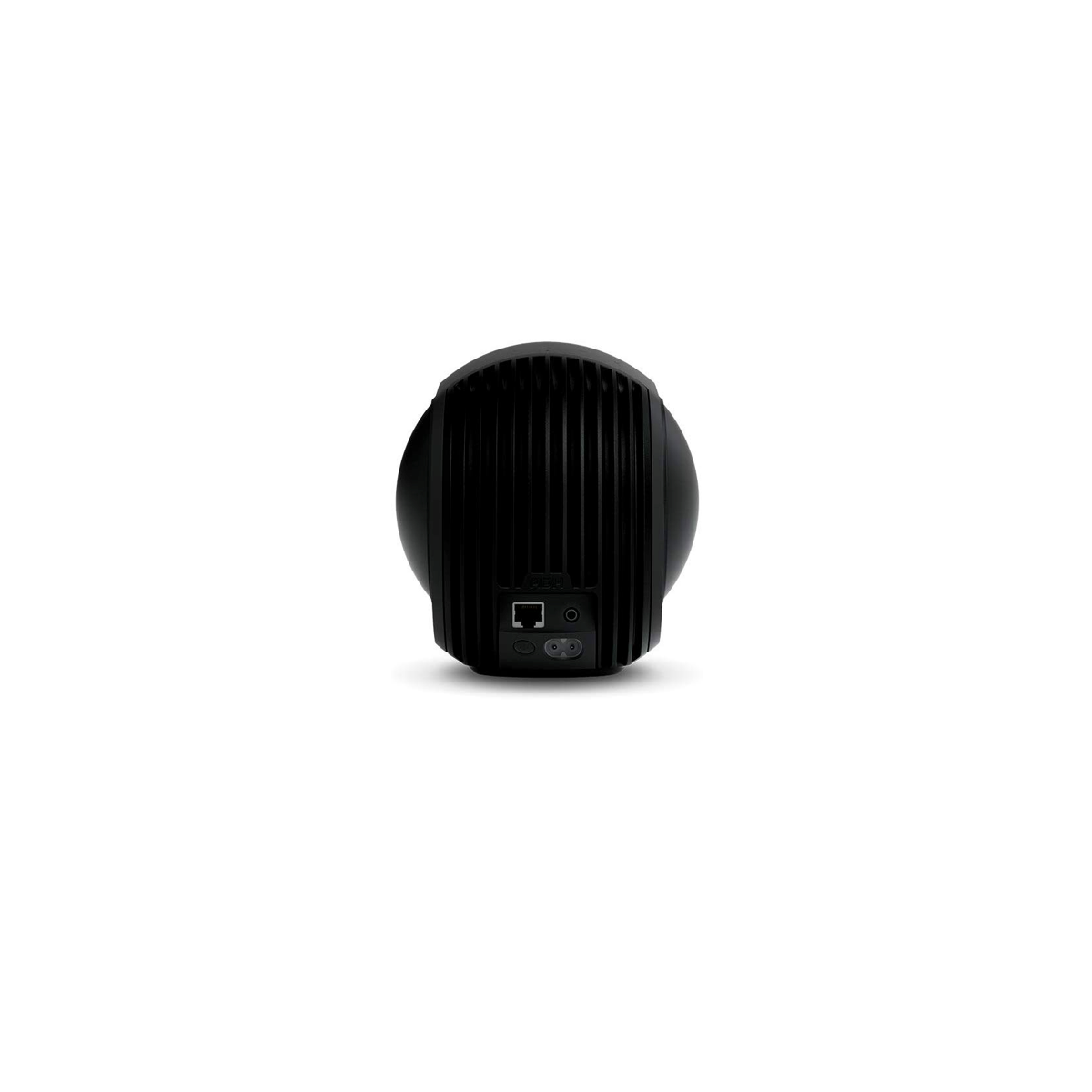 DEVIALET PHANTOM REACTOR 600
THIS IS NO SMALL REVOLUTION.
This is Phantom Reactor, a new breed of wireless speaker. By stretching size and performance beyond reasonable limits, Devialet engineers have brought to life the only ultra-compact home sound system capable of delivering high fidelity and physical impact, whatever volume you listen at. Insanely powerful. Defiantly small. You won't know what hit you. 
THIS CHANGES EVERYTHING – EXCEPT YOUR TAKE ON MUSIC.
Whether you're used to Bluetooth or Wi-Fi, optical or analog, Phantom Reactor's open architecture lets you have it your way. AirPlay®. UPnP. Spotify Connect. Get straight to the music you love.
SOLO OR DUO: HOW FAR WILL YOU GO?
More than you bargained for, Phantom Reactor's spherical design radically redefines Solo performance. Experience beautifully rich and unspoiled acoustics, wherever you are.
From first half of 2019, you'll be able to bring second Phantom Reactor into play by performing a simple in-app upgrade. With double the power, an even wider soundstage and full-on immersion, prepare for home stereo in epic proportions.
LOOKS XXS. SOUNDS XXL.
Unreasonably compact for a system this powerful, Phantom Reactor fits in almost anywhere. Made for compulsive listening experiences, the new easy-to-carry Phantom features every available Devialet technology in under 3 liters. Sound that really moves? You bet.
Detail
Remarkably subtle playback lets you uncover the full richness of your favorite tracks. Discover details you never knew existed.
Physical Impact
Ultra-low frequencies take you beyond the limits of the human ear. Feel infrabass with your entire body, however low the volume.
Attack 
Power and precision ensure every last vocal and instrumental attack is rendered immaculately.
Immersion
Unique spherical acoustical architecture designed to deliver the widest possible soundstage.
Silence
Zero background noise and zero saturation bring a soothing listening experience.
Beat
Matching the exact same rhythm as the original recording or film. Lose yourself in the moment – and nothing else.
UNIQUE DEVIALET INNOVATIONS
Phantom Reactor embodies the idea of progress we're constantly working towards: bringing the depth of emotion of high-fidelity sound to as many of you as we can – one patented revolution at a time.
Irreversibly powerful listening experiences demand permanent innovation. By working non-stop to enhance and miniaturize Devialet technologies, we are now able to deliver them to you in the most concentrated format possible. This is Phantom Reactor. Prepare to be moved.
ADH® Analog Digital Hybrid
A Devialet-patented technology, ADH® or Analog Digital Hybrid gives you all the sophistication of Class A analog with all the power and compactness of Class D digital. The best of both worlds. For amplification of unparalleled clarity and transparency, whatever the volume.
A feat of electroacoustic engineering, Phantom Reactor uses the same amplification technology as Phantom Premier while taking compactness and efficiency to new extremes. Breathtaking.
SAM® Speaker Active Matching
We invented SAM® mathematical model to ensure immaculate fidelity all throughout playback. Whether you're dealing with transients or steady-state signal, the degree of information processed by SAM® surpasses anything previously thought possible. This enables Phantom to reproduce the exact rhythm and tempo of your music with absolute precision. So you can feel every last emotion, true to the original.
HBI® Heart Bass Implosion
HBI® is a one-of-a-kind system, designed to take you deeper into sound. For the first time, an ultra-compact home speaker is able to reproduce ridiculously low bass that resonates beyond the limits of the humar ear, throughtout your entire body. Unleash your music's full potential. All the way down to 18Hz.
Phantom Reactor is built around a novel structure: two hermetically sealed woofers powering together under extreme pressure. The sheer thrust force behind each lateral woofer generates physical impact that shouldn't be allowed for loudspeakers this small. Get ready for infrabass you can feel in your bones.
ACE™ Active Cospherical Engine
ACE™ is the technology responsible for Phantom Reactor's radical spherical architecture. Drawing on Olson's pulsating sphere principle, Phantom Reactor dramatically optimizes the way sound waves form and spread: evenly, and in all directions. For perfectly balanced audio and zero surface diffraction, wherever you are in the room. Dive into sound.
By choosing a full-range loudspeaker for Phantom Reactor, our engineers have managed to achieve sound that's more spatial than ever before with even greater clarity on treble.
EVO Platform
Phantom Reactor was built to last. Our EVO Platform provides you with all the latest updates, wirelessly and hassle-free. Regular performance and compatibility upgrades keep your system state-of-the-art. Simply connect to the Devialet app and let EVO cybernetics do the rest. RIP, planned obsolescence.
MAXIMUM SOUND LEVEL

95 dB SPL at 1 meter

AMPLIFICATION POWER

600 Watts peak

AMPLIFICATION PERFORMANCE

THD+N* : 0.001% | Saturation : 0 | Background Noise 0 dB SPL at 1m (*Total Harmonic Distortion + Noise)

FREQUENCY RESPONSE (BANDWIDTH)

Bandwidth: 18Hz to 21kHz (@-6dB)

Accuracy in frequency response : ± 1dB from 25Hz to 20kHz

LOUDSPEAKERS

1 x Aluminum Full-Range driver

2 x Aluminum Bass drivers

DIGITAL TO ANALOG CONVERTER

"Devialet DAC embedded in ADH3 intelligence

24bits / 96 & 192kHz

THD: -112dB

PROCESSOR

ARM Cortex-A9 1.25GHz processor 512MB DDR3-1600 memory

SIDE PLATING

Body: white RAL 9016

White matte stainless steel sides

DIMENSION

Width: 219 mm | Height: 157 mm | Depth : 168 mm

WEIGHT

4.3 kg

TOTAL VOLUME

3L

SYNCHRONISATION

Proprietary Network Wi-Fi Dual-band (a/b/g/n 2.4 GHz & 5 GHz)

Ethernet RJ-45 10/100/1000 Mbps (Gigabit)

PLC Homeplug AV2

CONNECTIVITY

Airplay

UPnP Renderer

Bluetooth : A2DP and AVRCP profiles, AAC, SBC audio codecs

Spotify Connect

Analog/Optical jack input (Up to 48kHz via analog and up to 96kHz via optical)

NETWORK

Wi-Fi Dual-band (a/b/g/n 2.4 GHz & 5 GHz)

Ethernet RJ-45 10/100/1000 Mbps (Gigabit)

CPL Homeplug AV2

TOUCH-SENSITIVE CONTROLS

Yes

APP

Devialet app (iOS 11 or later

Android 5.0 or later)
MAXIMUM SOUND LEVEL

95 dB SPL at 1 meter

AMPLIFICATION POWER

600 Watts peak

AMPLIFICATION PERFORMANCE

THD+N* : 0.001% | Saturation : 0 | Background Noise 0 dB SPL at 1m (*Total Harmonic Distortion + Noise)

FREQUENCY RESPONSE (BANDWIDTH)

Bandwidth: 18Hz to 21kHz (@-6dB)

Accuracy in frequency response : ± 1dB from 25Hz to 20kHz

LOUDSPEAKERS

1 x Aluminum Full-Range driver

2 x Aluminum Bass drivers

DIGITAL TO ANALOG CONVERTER

"Devialet DAC embedded in ADH3 intelligence

24bits / 96 & 192kHz

THD: -112dB

PROCESSOR

ARM Cortex-A9 1.25GHz processor 512MB DDR3-1600 memory

SIDE PLATING

Body: white RAL 9016

White matte stainless steel sides

DIMENSION

Width: 219 mm | Height: 157 mm | Depth : 168 mm

WEIGHT

4.3 kg

TOTAL VOLUME

3L

SYNCHRONISATION

Proprietary Network Wi-Fi Dual-band (a/b/g/n 2.4 GHz & 5 GHz)

Ethernet RJ-45 10/100/1000 Mbps (Gigabit)

PLC Homeplug AV2

CONNECTIVITY

Airplay

UPnP Renderer

Bluetooth : A2DP and AVRCP profiles, AAC, SBC audio codecs

Spotify Connect

Analog/Optical jack input (Up to 48kHz via analog and up to 96kHz via optical)

NETWORK

Wi-Fi Dual-band (a/b/g/n 2.4 GHz & 5 GHz)

Ethernet RJ-45 10/100/1000 Mbps (Gigabit)

CPL Homeplug AV2

TOUCH-SENSITIVE CONTROLS

Yes

APP

Devialet app (iOS 11 or later

Android 5.0 or later)